We have seen various pictures of Priyanka Chopra and Nick Jonas from their wedding ceremony but there is still a lot that you have not seen. Just now, the pictures of the couple from their Haldi Ceremony got revealed. Both of them look stunning as usual.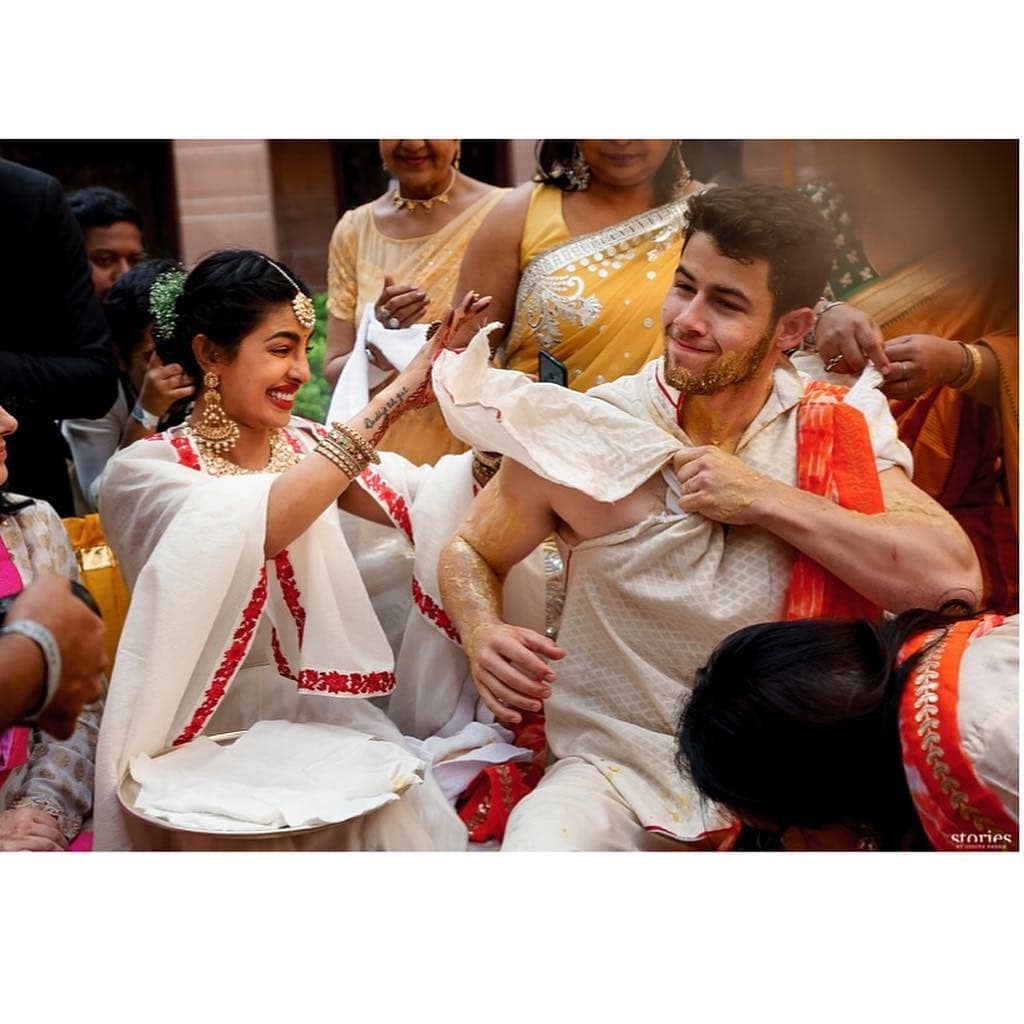 The Haldi Ceremony is a ritual in Indian Weddings where the family members of groom and bride rub the Turmeric paste on the body of the couple. The significance of this specific wedding ceremony is to relax the mind and body from the stress and the turmeric is also known for providing the glow to the skin. It marks peace and prosperity and invites happiness into the couple's married life.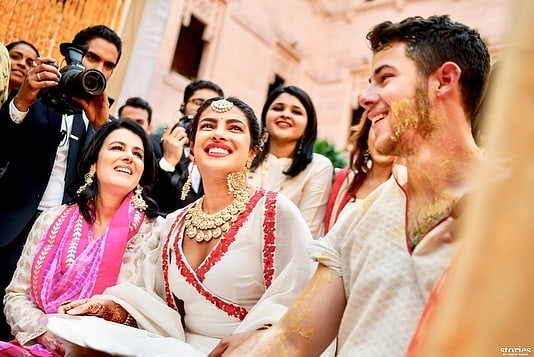 The 36-Year-Old actress was seen wearing a beautiful white dress with a maroon border that completely complimented her. The dress was designed by Mitali Handa. On the other hand, her better half, Nick Jonas was seen in traditional wear that is white Kurta and Pyjama with a red border and yellow dupatta.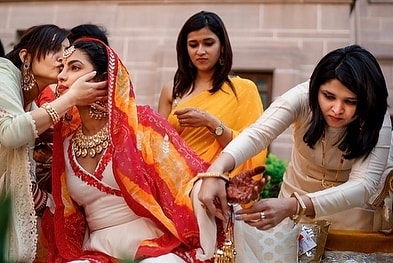 Read More: The Viral Story Of An Indonesian Man And Beautiful English Girl Who Fell In Love And Married Each Other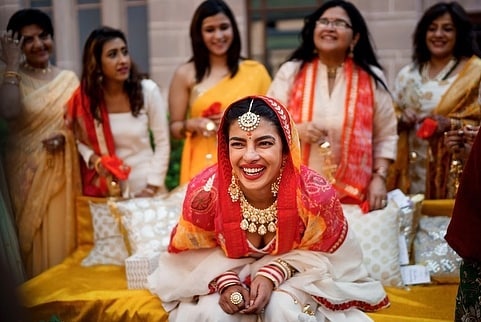 The happiness on their faces signifies the joy that they were experiencing. The month of December was definitely the happiest time of the couple's life. Priyanka Chopra and Nick Jonas got married at the Umaid Bhawan Palace in Jodhpur, Rajasthan, India. The five-day wedding consists of many ceremonies and rituals and this Haldi Ceremony was one of them.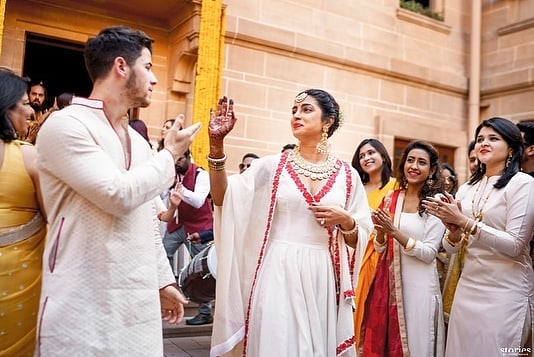 Priyanka Chopra and Nick Jonas tied the knot with both the culture respecting each other's religion. The Christian wedding was just a day long but due to the various rituals in the Indian wedding, the Hindu ceremony continued for a few days.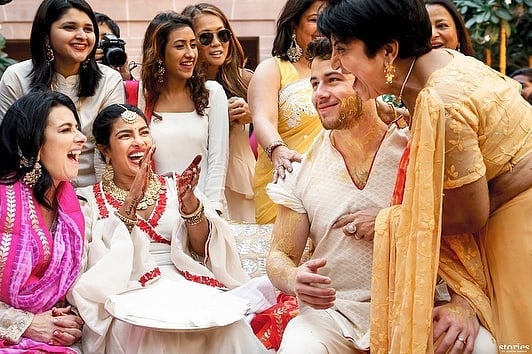 Read More: The Reception Pictures Of Priyanka Chopra And Nick Jonas At Taj Palace Are Beyond Beautiful
Image Credits: Np_Globaldomination