I want to ask you that are you even going to invite your Ex-lover to your wedding? It sounds weird, and I am wondering how awkward it will feel? A TikTok video has become the talk of the digital space in which a bride seeks permission from her husband if she can hug her ex-lover one last time shortly after getting married.
More info: Daily Mail
The bride is on TikTok with the username @mayangkumay, shared this wedding clip, which shows a man walking towards the newlywed to congratulate them. It turns he is the bride's ex-lover and he extended his hand for a handshake.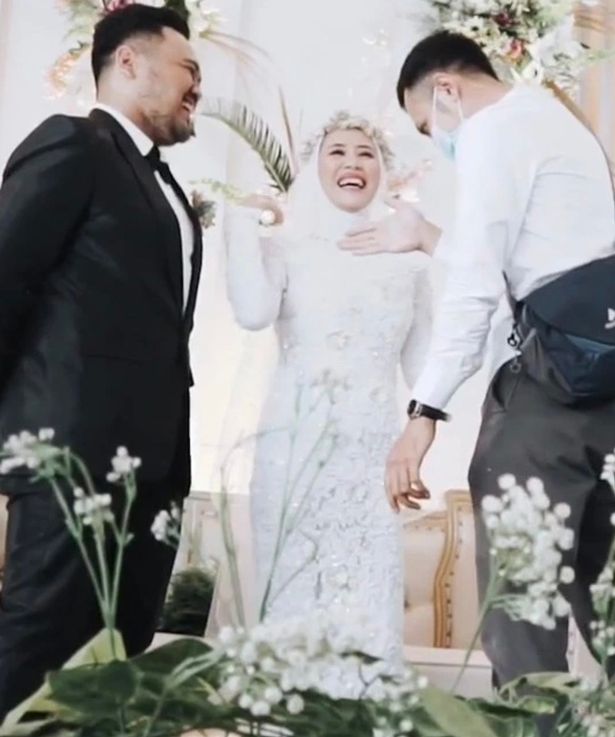 The bride instead of taking his hand turns towards her husband and seeks permission to hug her ex-lover.
"Can I hug him one last time?" she said to her groom.
Must Read- Rapper Implanted Diamond worth $24M on His Forehead: Looks Like Marvel Vision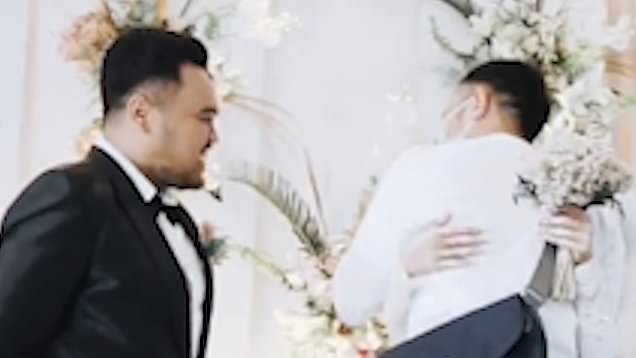 The groom approved of the same, but as his wife hugged her ex-lover there was an evident hurt expression on his face. The ex-lover looked over the groom, to ensure that it's okay. The bride rubbed her hand on her ex's back and talked to him, whereas the groom stood next to them and watched awkwardly.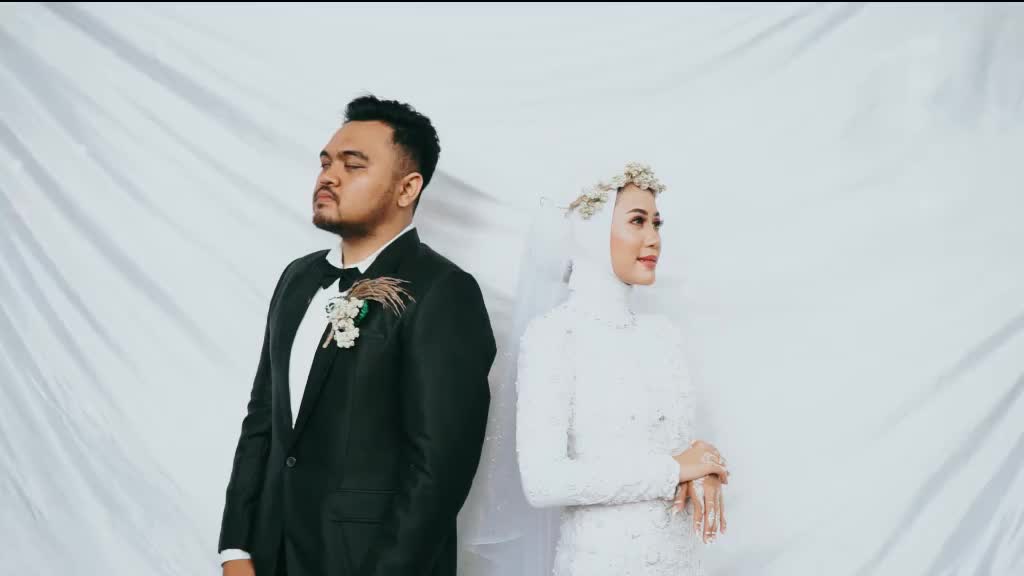 After this, the ex-turned towards the groom and offered a handshake, but the groom pulled him into a tight hug instead. This TikTok has gone viral and has gathered around 2 million views, and has divided thoughts about the bride's gesture.
Taking to the comments section, one person penned: 'Next day she may ask you permission for more…poor guy.'
Another added: 'Your face can't lie bro…It's hurt but it's OK,' while a fourth joked: 'At least she's asking for permission.'
However, others praised the groom for his handling of the situation and said he had a 'great heart.'
'If he allows it, it means he is not an insecure husband.' wrote one.
Who knows what he was feeling at that point in time? You can make a guess!!