People say it is good thing to fall in love but  I don't think this is what they meant by falling in love. This man, who literally 'fell' in love while proposing his girlfriend had the internet go ROFL on his goofiness. This must be one of the funniest incidents in the history of wedding proposals where a man while proposing his girlfriend for marriage on the beach, slips and falls while approaching to her, then stands up and without losing his spirit takes a ring out of his pocket and proposes his girlfriend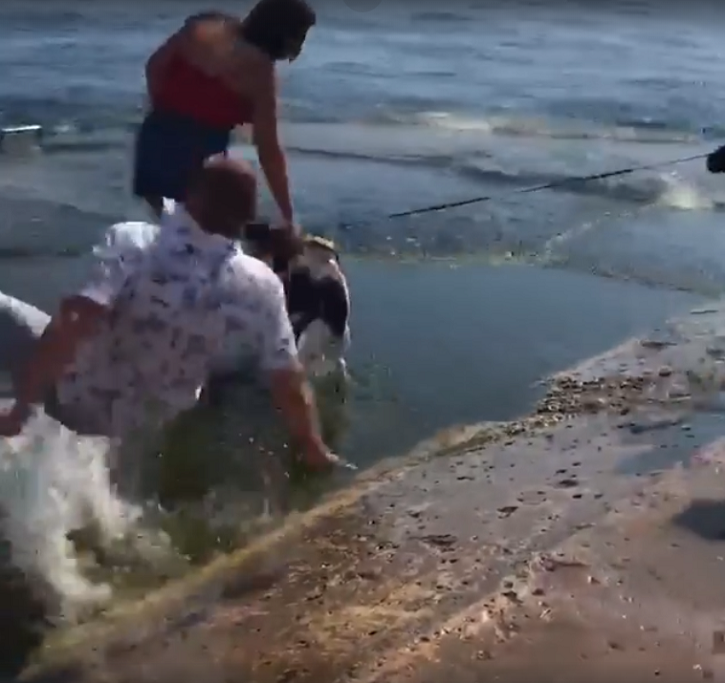 The video of the incident was shared on the girlfriend's social media handles, where she too, was seen going ROFL on this funny incident. She posted the video while captioning it, "He fell so hard he popped up with a ring!!! I'm so excited but first I have to stop laughing." Well, we can say that she was as amused by this incident as we are.
In the video, you can see a woman playing with a dog and there's a man who is trying to approach them. As soon as the man steps in the beach, he slips and fell in a very hilarious way. His girlfriend who looks concerned at first, couldn't stop laughing later.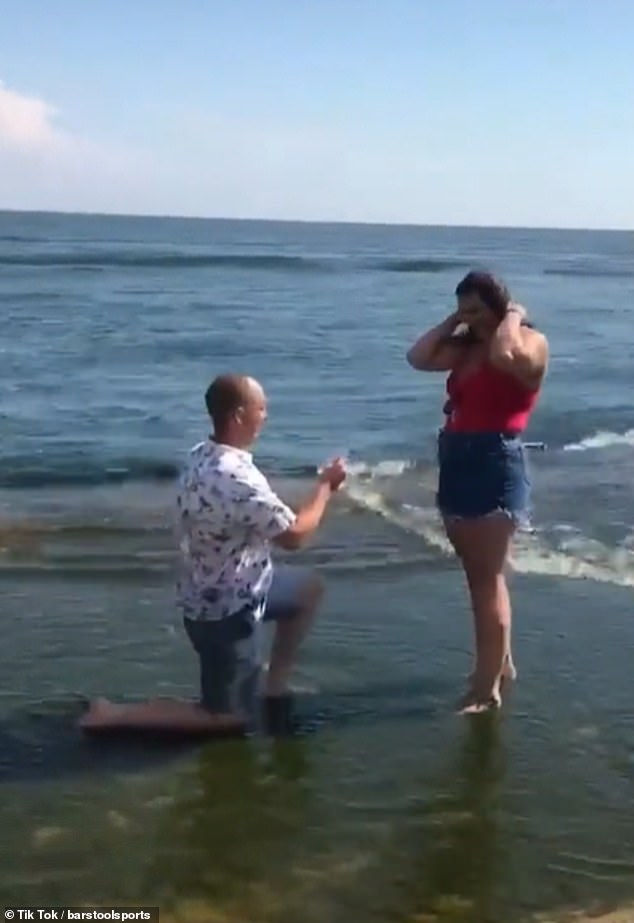 But an important thing to note here that, the man who planned to propose his girlfriend but became the victim of this 'falling' instead didn't get demotivated by it and without losing his spirit he stood up and continued proposing. His girlfriend, on the other hand, accepted his proposal and said YES! which is definitely a thing to celebrate, and then they shared a heartwarming kiss to celebrate their love. I just want to wish this couple a very happy life ahead, after I stop laughing, of course.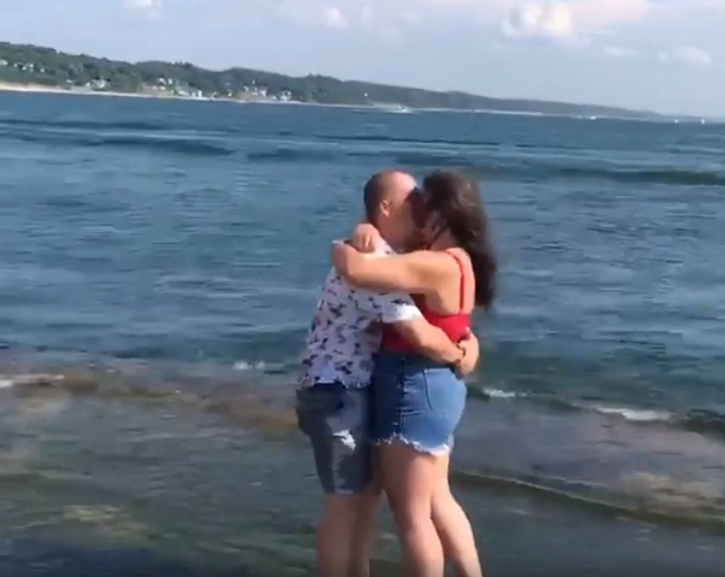 Read More: Picture Of A New-born Baby Holding Mother's Birth-Preventing IUD Goes Viral