People say love should be selfless, but only a few of us are lucky enough to see that version of that in today's refined concept of love. But this beautiful couple will definitely revive your faith in the purity of unconditional love. A recent video that went viral for all the right reasons had all of us tearing up where we can see the boyfriend shaving his own head for the girlfriend suffering from Alopecia.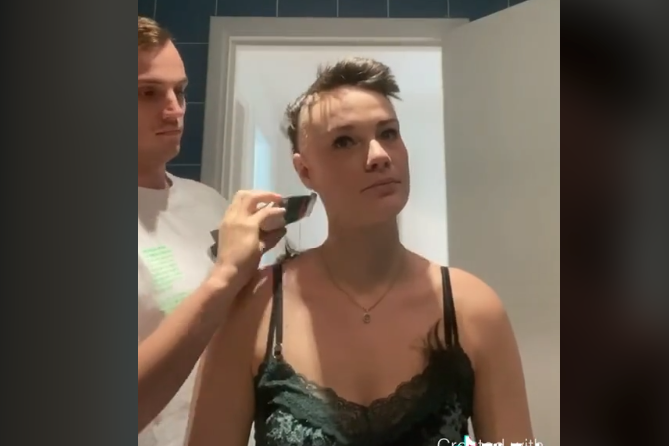 Eva Bari, who is suffering from Alopecia has to shave her head off every once in a while because the condition makes her lose some hair or all of it leaving some bald patches behind. The condition has affected hundreds of millions of people worldwide.
Eva belongs from Monaco and is a French Law Student. This time she asked her boyfriend to shave her head for her. However, in the process, it leads to something that she definitely not expected. The boyfriend filmed the whole thing and posted in on social media.
This guy's girlfriend is struggling with hair loss from alopecia… this is how he shows his support for her! ❤️

cred: tt/ @ev_bari pic.twitter.com/HWV1z6rqfp

— Madeyousmile (@Thund3rB0lt) July 27, 2020
In the video, you can see that the girlfriend suffering from Alopecia is seated on a chair and the boyfriend is shaving her head with a trimmer. He does it for a while to take the hair off thoroughly and you can clearly see her getting really upset from this happening.
The video takes a pretty sweet and surprising turn where without even thinking for a second the boyfriend takes the trimmer to his head and started shaving his head. Seeing this the girlfriend starts crying, which was pretty natural after seeing this act of unconditional love. Well, it had the same kind of effect on netizens who were also kind of teared up from watching this sweet video that shows the purity of love.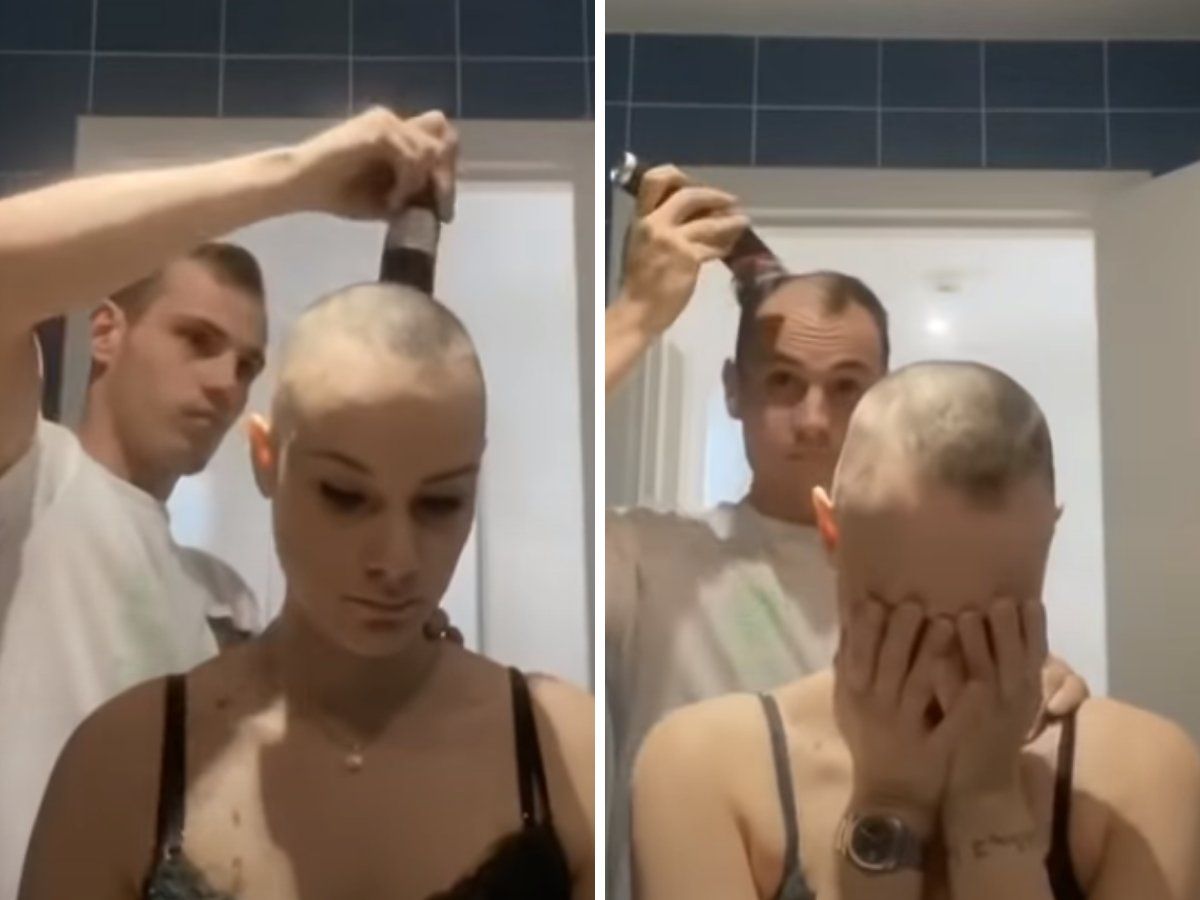 Read More: Conspiracy Theorist Died Of Coronavirus As They Attended 'Covid-Party' To Prove It Was Fake