I can't think of a cuter gesture someone has ever done for their girlfriend at the moment! The 19 years old boyfriend who is recently being hailed as the sweetest boyfriend in the world used to sit outside his girlfriend's house daily who tested positive for the COVID-19 in order to spend some time together. The couple from Texas used to have lunch, dinner, reading sessions together while social distancing until she recovered from the virus.
More Info: Instagram| Caters News Agency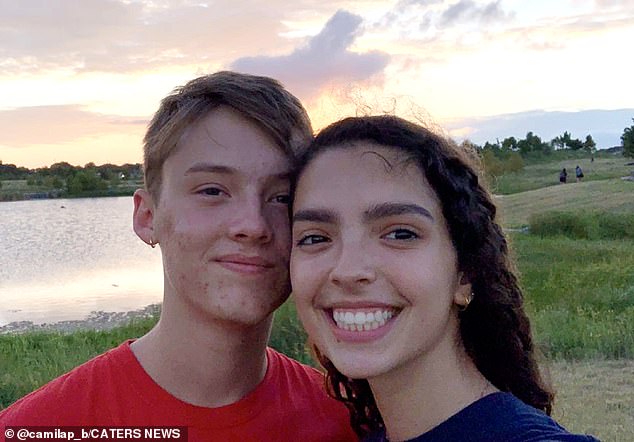 Collin Oulette and Camila Baldasso are setting major goals right here for being the cutest couple ever even while following the social distancing protocols. The window romance of the couple started when the girlfriend tested positive for COVID-19 despite being asymptomatic. The news was definitely devastating for them but they knew how to make the best out of it.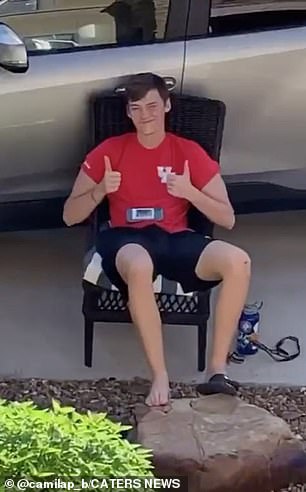 Camila said that Collin was very sad because now we will not be able to see each other but he promised that he will be there the whole time. And he most certainly fulfilled his promise as he sat every day outside her house until she recovered.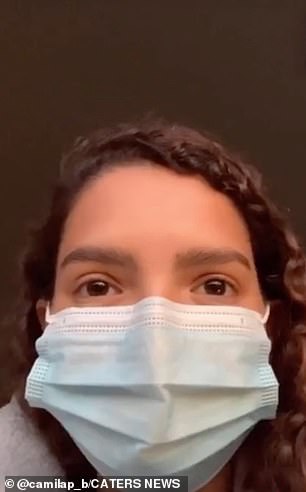 'We would eat dinner together when he would sit outside some nights and most of the time we would just talk. He would tell me about his day and one night we looked up questions to ask your partner and we each answered about 100 questions," said Camila.
Collin used to bring puzzles, food, and plenty of topics for conversation so that she doesn't feel alone while quarantining in her room.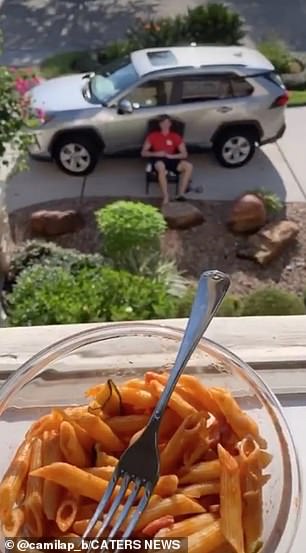 "I felt bad at times because he would be sitting in some slight rain or getting eaten alive by mosquitos, but he would say it was worth it. When he pulled into the driveway, the first thing I did was give him the biggest hug on earth! Then we went inside, talked to my family, and ate some food together," Camilla added.
Read More: Jason Momoa Surprised Wife Lisa Bonet By Restoring Her First-Ever Car