Billie Eilish, the young singer from Hollywood carries a very distinguished personality and hair of course. She has her hair colored lime and black for a long time and that basically became her identifying feature for fans. But it was all fun until Billie Eilish took to her Insta and said that she will not release another album unless fans stop making of her hair. Well, it was definitely a light-hearted joke but she might consider it if fans don't stop soon.
More Info: Billie Eilish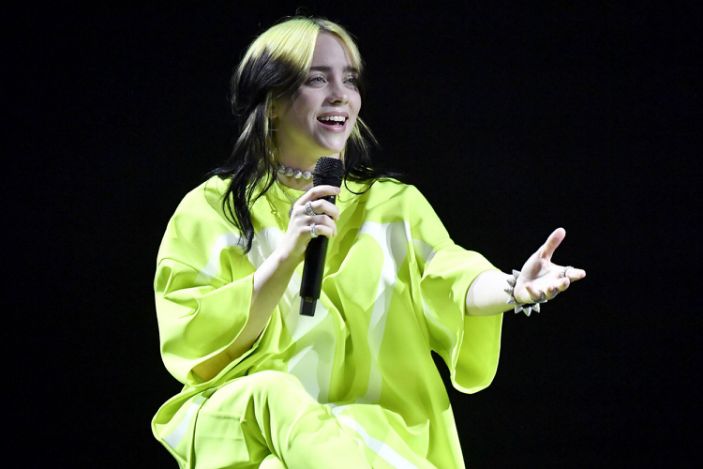 The young singer has her hair like this since 2019 and earlier she responded to one fan on social media making fun of her hair with, "This is the longest I've had the same hair color since I was 13 and that's on mental stability and growth – leave me alone."
But looks are fans are not having enough of it. Recently Billie Eilish joked on her Instagram by saying, "Stop making fun of me – my God.
"I am making you a f****** album.
"I will not put it out if you keep making fun of my hair. Shut up."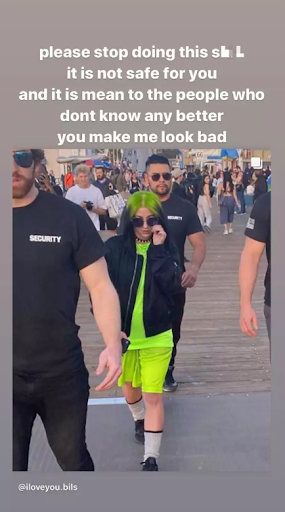 Read More: Kylie Jenner Becomes The Highest-Paid Celebrity of 2020
Although, she has revealed that she will be changing her hair and giving herself a new makeover after her yet-to-be-released documentary, "The World's A Little Blurry" gets released. She added: "I'm changing it after the doc comes out – it'll be the end of an era. I'm going to give you a new era.
"I have announcements to make. I've got some s*** to put out.
"Anyway, doesn't matter. Leave me alone, let me live with my f****** hair that I've had for way too long."