Dreadlocks have been in the trends for a while now, however, besides the trends, some other people connect the practice of wearing dreadlocks to their religious perspective. Same is the case of this 63-year-old man named Sakal Dev Tuddu from an Eastern State of Bihar located in the Munger District, India who hasn't cut or washed his hair for 40 years.
More Info: Barcroft Media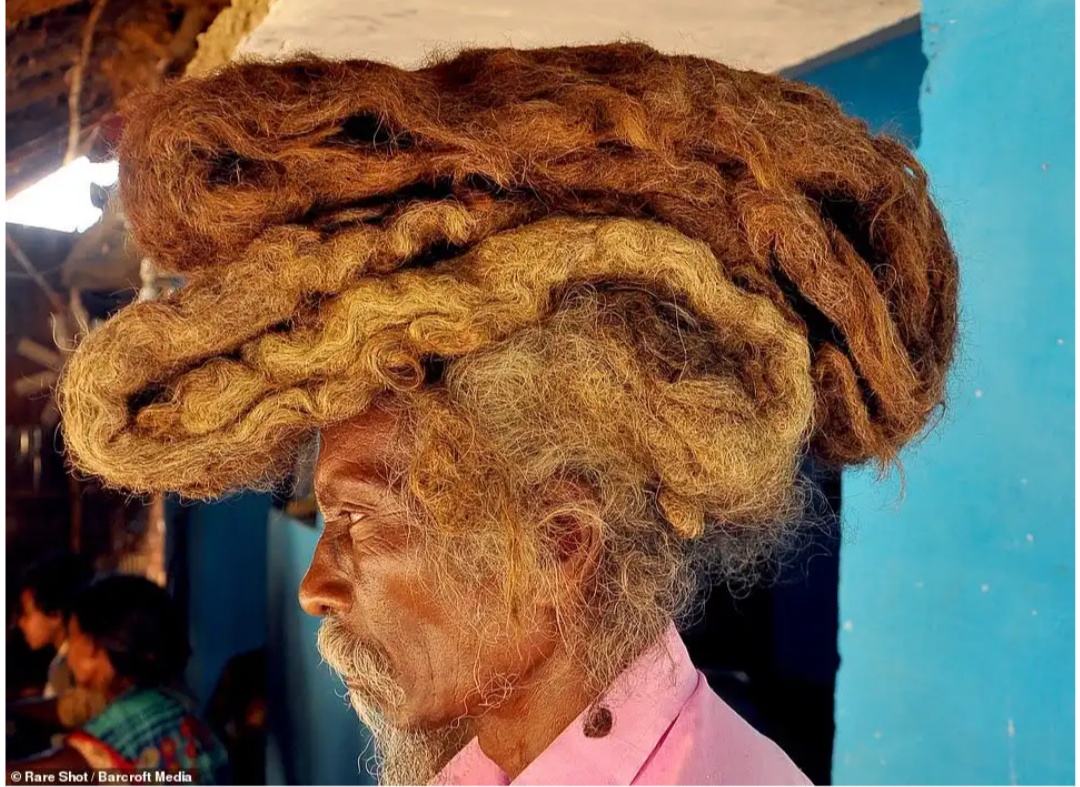 According to him 40 years ago his hair themselves got dreadlocked that is as called 'jatta' in India.  He did not cut his hair since then as he believed this happened as a blessing from God. Also, he said that God came in his dreams and asked him to not cut his hair. After this, it has been 40 years that he got completely devoted to God and even left smoking and drinking. He since then has not cut or washed his hair and wear them as a turban.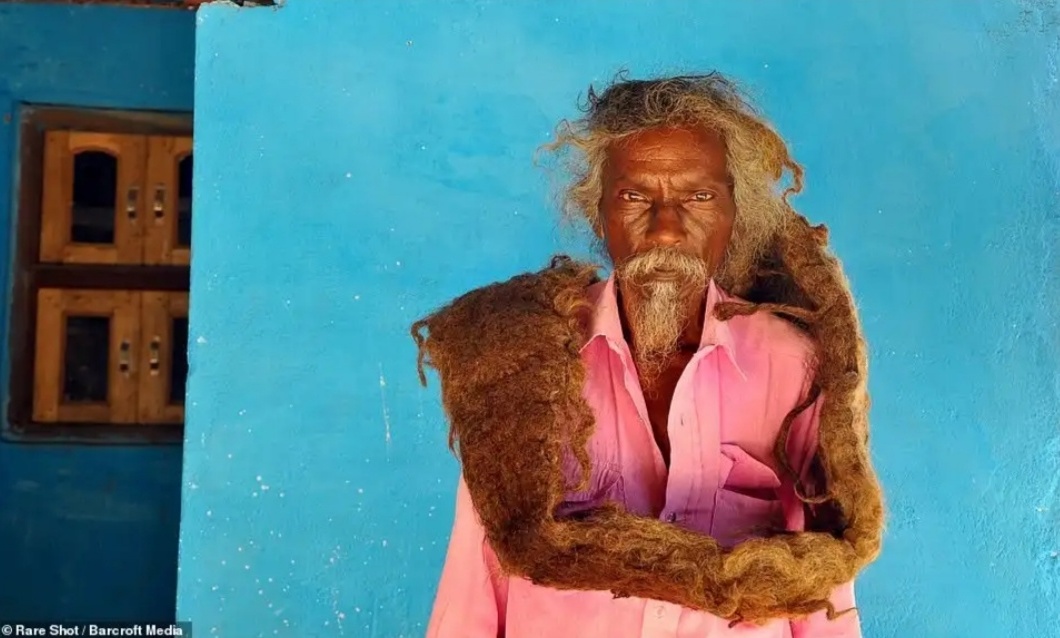 Read more:  Thin Man Who Married A Plus-size Woman Talk About Their Relationship That Will Leave You Inspired
Mahatma ji as he is called by his neighbors with respect prepares traditional homemade medicines to help and treat couples who are not able to have a child. He himself has three sons and three daughters and lives with his wife Rupiya Devi and his seven grandchildren. Asked about the opinion of his family about his hair he says his wife does not at all have any problem with his locks. Whenever he goes out he wraps his head in a white cloth to protect his hair from getting dirtier.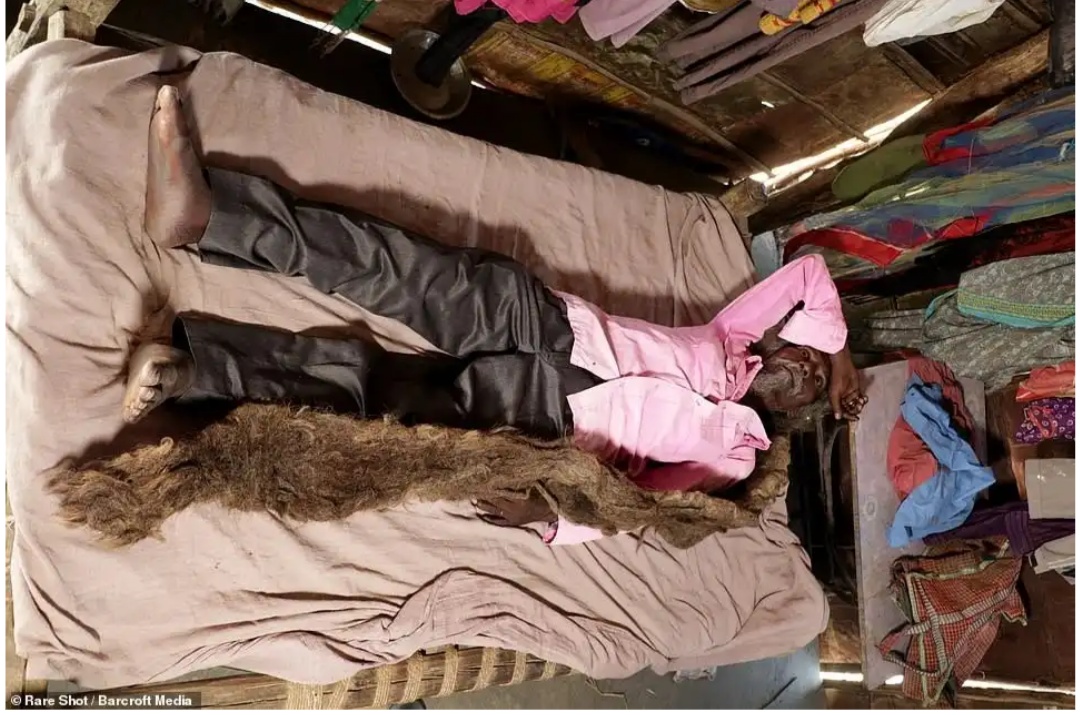 He has been growing his hair since he was 23 and now after 40 years, he owns about 6 feet long hair. Currently, a Kenya based Florida woman Asha Mandela holds the world record for having the longest dreadlocks. Last year in 2018 when she was 55 her hair measured 110 feet which are 34 meters in length.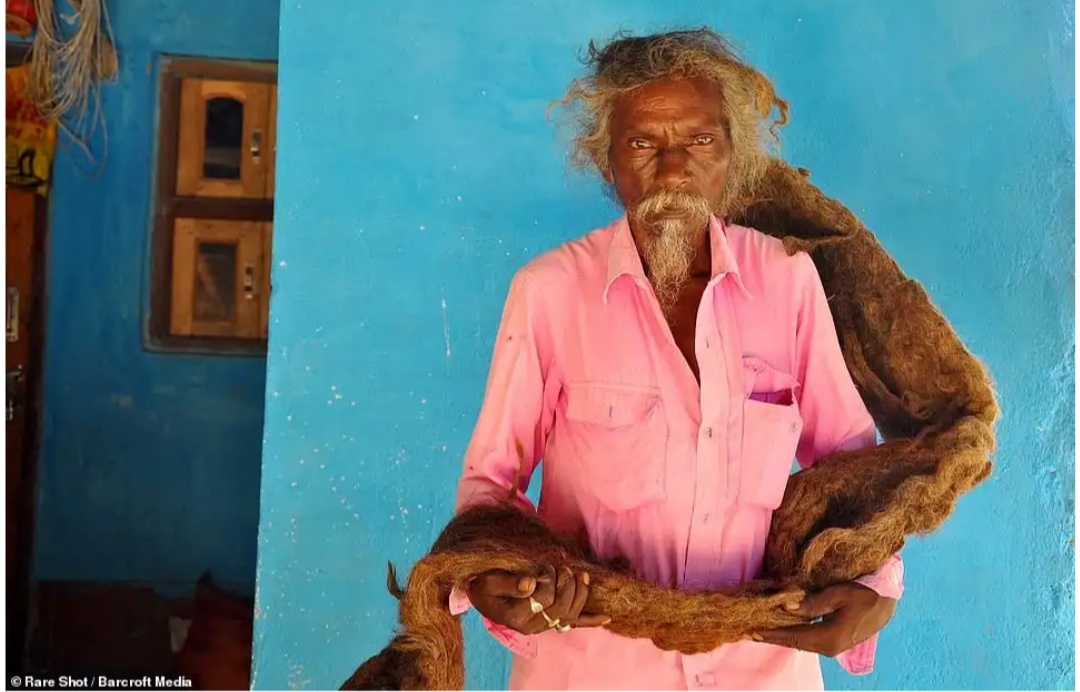 Read more: Loving Man Became A Human-Chair For Tired Girlfriend In The Middle Of The Sidewalk