With true love getting rare these days, loyalty is nowhere to be found. Being loyal to your partner in a relationship is the least that you can do and if you fail to follow the basic ground rules that a true relationship is built on then maybe you shouldn't be in one. Seeing the person that you are romantically involved with, in someone else's arms can really break a person's heart and that is what exactly happened with this man who traveled a distance of 2,400km in order to surprise his girlfriend but when he spotted her, he was faced with a cruel reality.
More Info: Twitter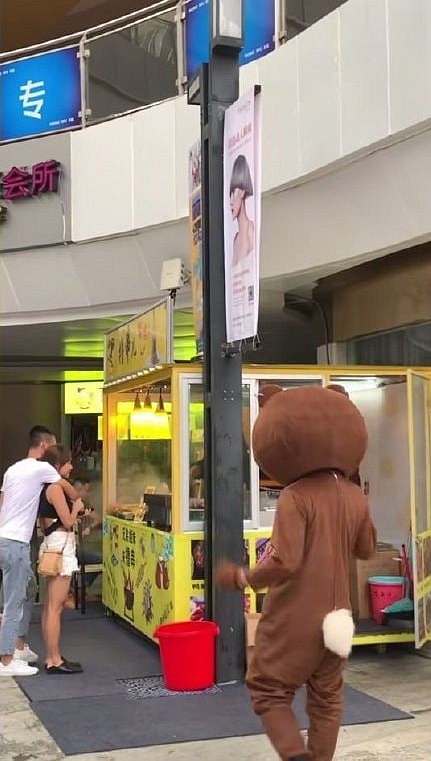 A video of a man dressed in a bear costume surfaced the internet. In the video, it is shown that a couple is waiting at a food stall, the man has his arms wrapped around the girl. Meanwhile, a person in bear costume enters and removes the head part of his costume to reveal his face. The man gets very upset and starts walking away heartbroken. When a girl sees him she follows him and constantly tries to hug him as he continues walking. The man was constantly rejecting her hugs.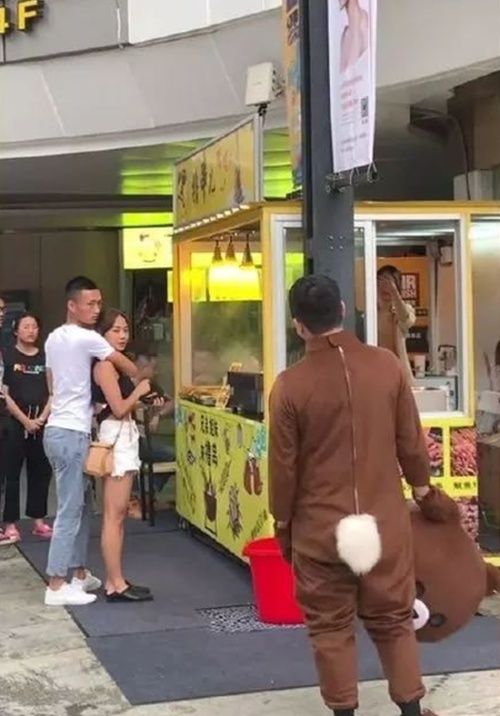 The whole story behind the viral video was known later. According to the reports, the man in a bear costume was in a long-distance relationship with this girl. He traveled 2,400km to give her a surprise on her birthday but instead, he ends up getting a nasty shock. He finds his girlfriend in another man's arms.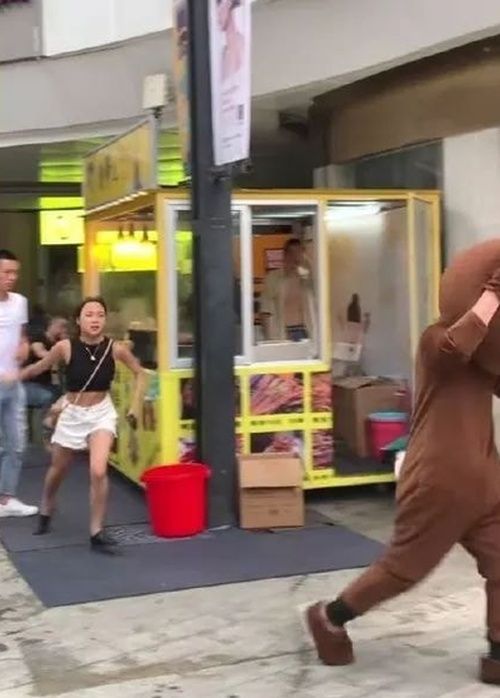 Turns out his girlfriend was cheating on him with another man. However, the last picture of the thread also shows the two hugging each other. It is unclear yet how they both sort things between them. But everyone on social media who this post sympathize with the man and advised him to dump her.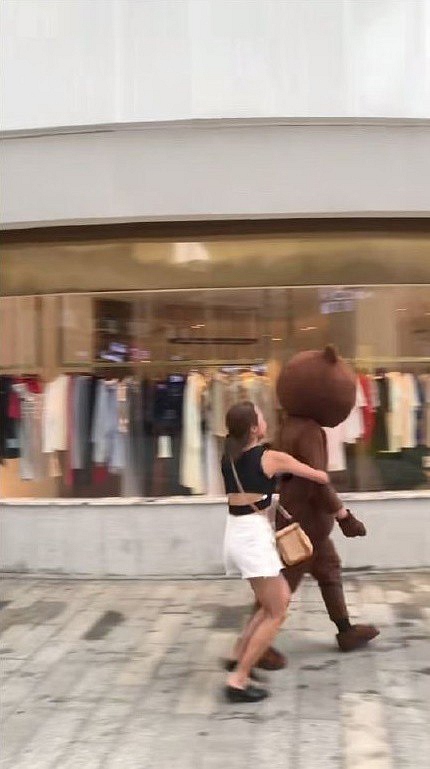 Read More: The Couple Madly In Love Tie The Knot After Crossing The Age of 100