Love is something that is beyond the looks and the shape of a person. This couple from Denmark defies all odds and after being in a long distance relationship and then getting married to each other eventually. Amalie Jennings is a plus-size woman while her husband Sean is a normal thin man. When they or any other couple like them are seen together the other people always label them as odd-couple. The mentality of these people is too narrow to understand the depth of their love.
More Info: Barcroft Media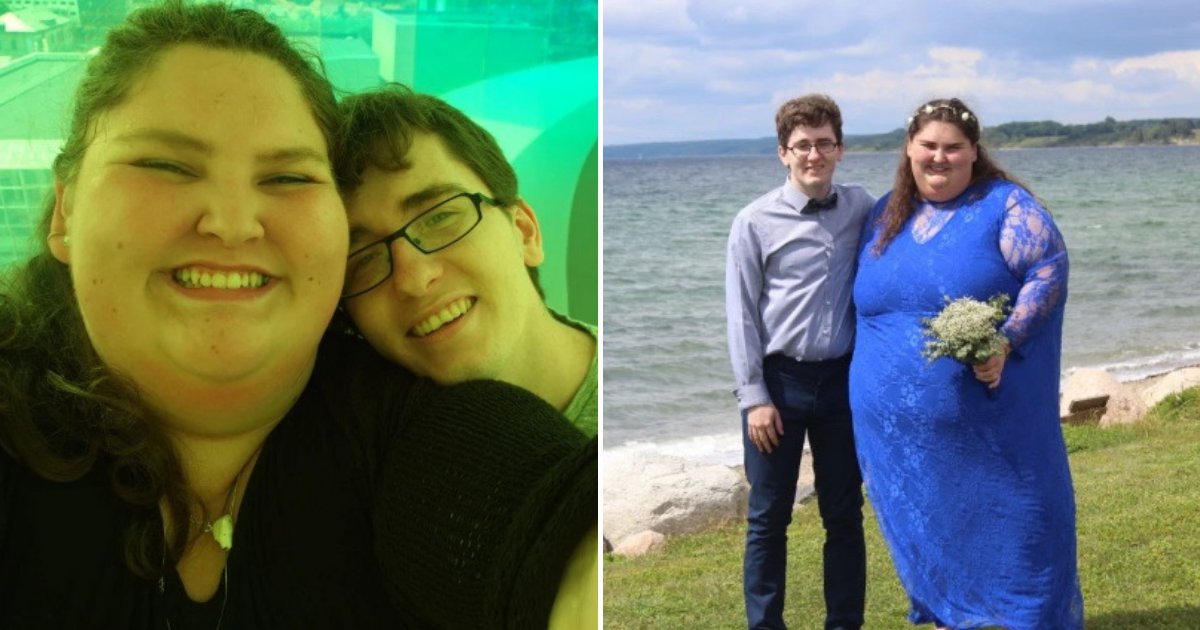 Recently in an interview, Sean who is a very thin man talked about how he met and married Amalie. He also talked about the difference in their sizes. He showed his disagreement on the concept that fat people should live with fat ones and thin with thin ones.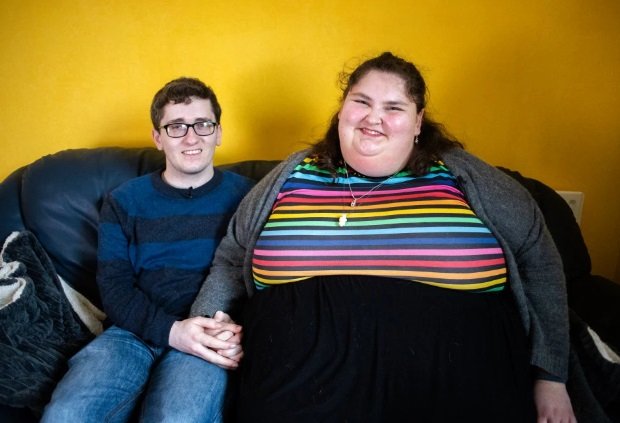 Read more: Priyanka Chopra And Nick Jonas' Pictures From The Jonas Parisian Cruise Goes Viral
Amalie started gaining rapid weight when she was 2 years old. Due to this, she was bullied, she harmed herself and had a tough childhood. This resulted in her obsession with eating too much that let her weight increase constantly. But later when she reached the age of 20 she started accepting her size 30 body.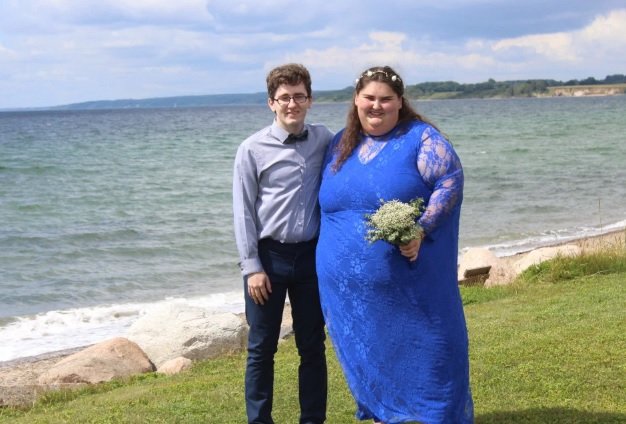 She met Sean in an online game she was playing. Sean accepted Amalie for how she is and doesn't have any problem with her looks or shape. Although Amalie initially believed that meeting someone online is really different than meeting them in person. Although they did share each other's pictures but Amalie believed it is important to meet someone in person to know them completely. However, Sean did not care about her being a plus-size woman or her the way she looks.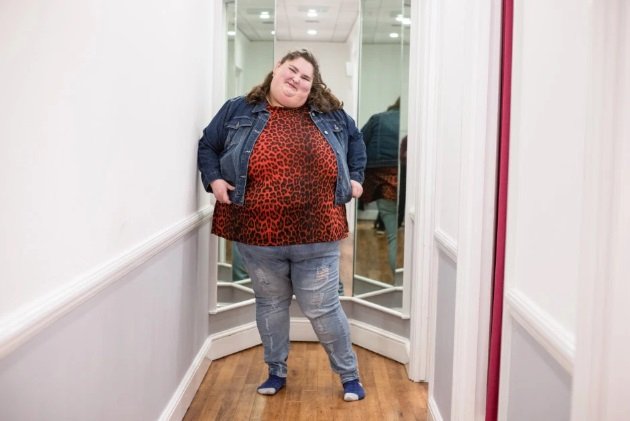 Read more: Loving Man Became A Human Chair For Tired Girlfriend In The Middle Of The Sidewalk
A year later they decided to meet for real. After seeing Amalie Sean did not care about her body and wanted to get married as the couple was already in love. He also in an interview said that I had never thought that I would be in love with a plus-size woman (as he himself is a very thin man)  but after he met Amalie it was the last thing on his mind and he actually found her very attractive. Sean even had to leave his father because he did not like larger people. But after he came into a relationship with Amalie, the is now living a happy and fulfilling life and their relationship is something others could get inspire of. They now doesn't care about the opinion of other people and are really happy together.