Tattoos are a work of art. Some artists chose canvas, some chose software and for the tattoo artists, it's the human skin. They are significant in some cultures and on the other hand, it acts as an identity for an individual. From identity to a small memoir, tattoos play a really significant role. Tattoos also work like a charm for people who want to cover up a scar. Scars are beautiful as it tells a tale of a struggle. But if you still feel the urge to cover up the mark then here's your inspiration.
Read More: This Woman Is All Set To Marry Her Duvet In A Grand Way
Some scars bring back a painful memory and at times its best to let go of such marks. If you are confused about how to do the aforesaid then here's a list from where you can take your inspiration. Some of these tattoos don't cover up the mark fully but actually, makes it hilarious. Whereas, some tattoos change a scar into a work of art by a full cover-up.
1. Ok, wow!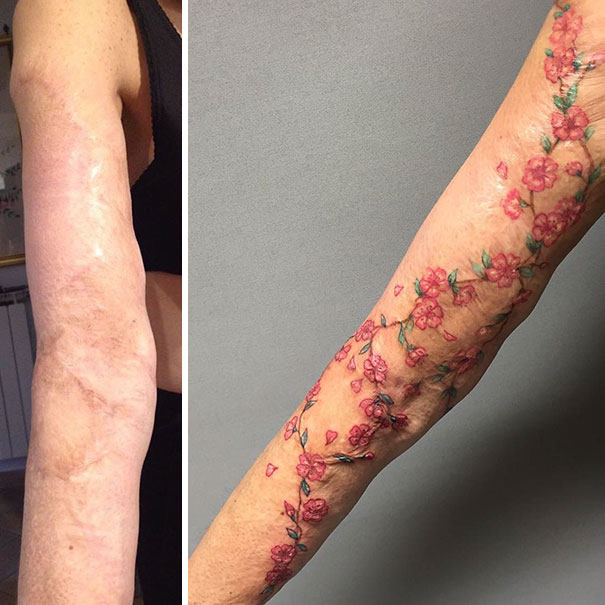 2. From a scar to an art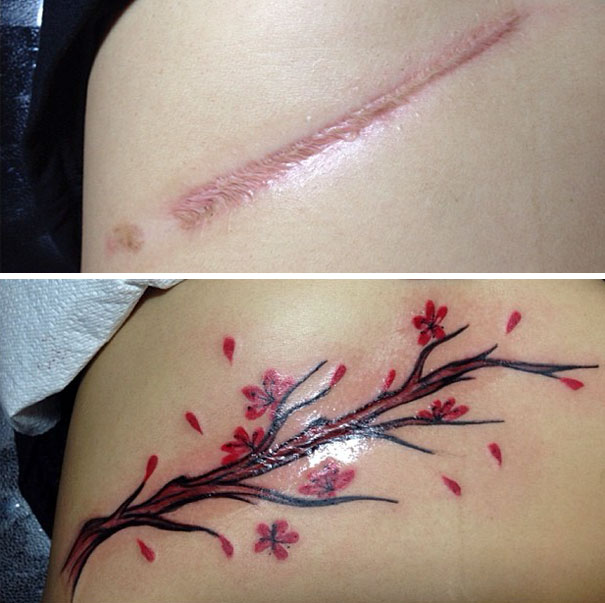 3. Not a full cover-up but still wow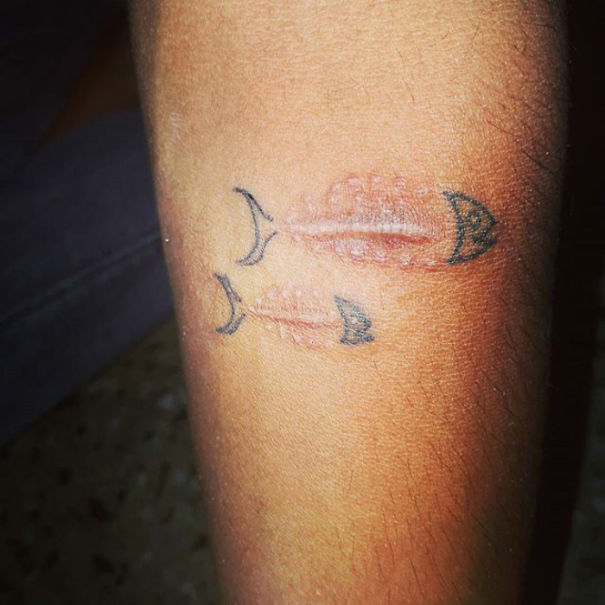 4. Another clever tattoo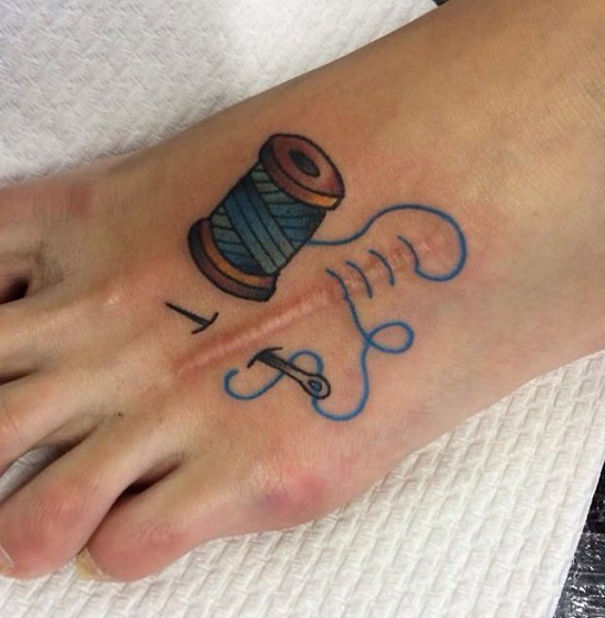 5. Minimalistic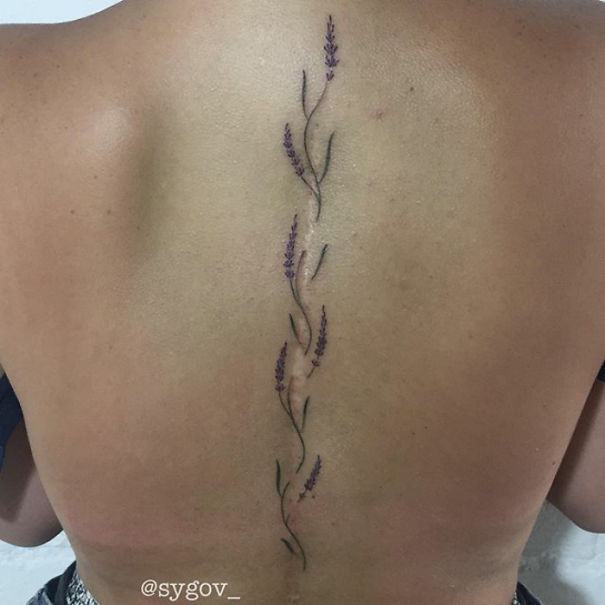 6. Splash of colors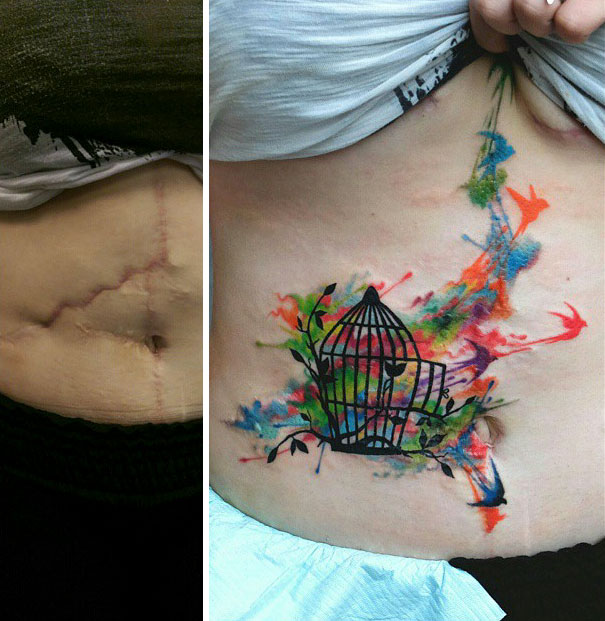 7. Wow, right?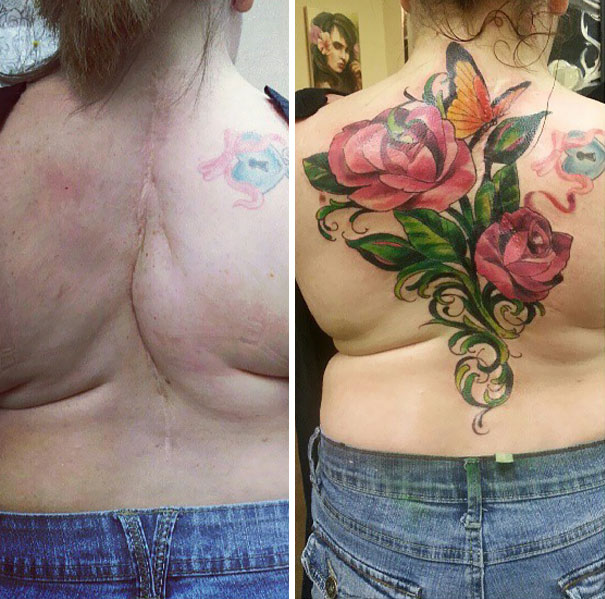 8. Work of art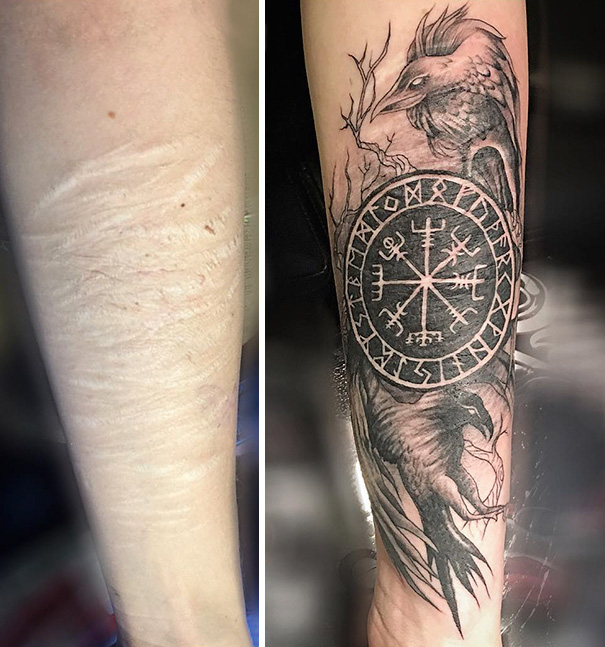 9. Half cover up but doesn't matter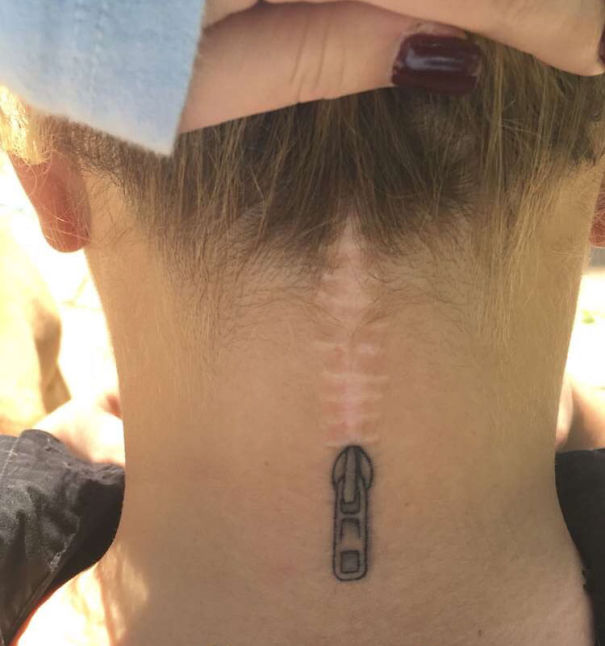 10. Scar to hedgehog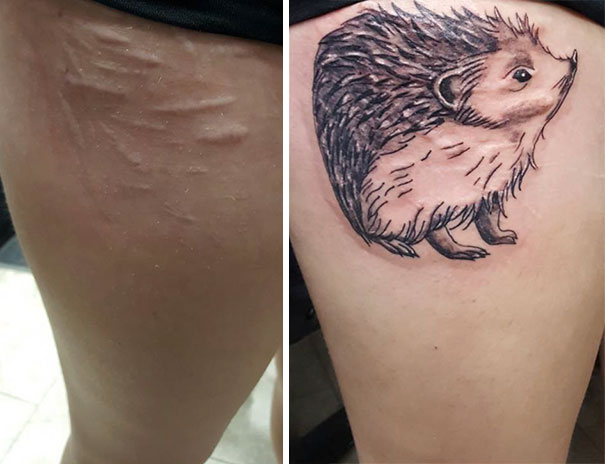 11. This is hilarious
12. Work of a genius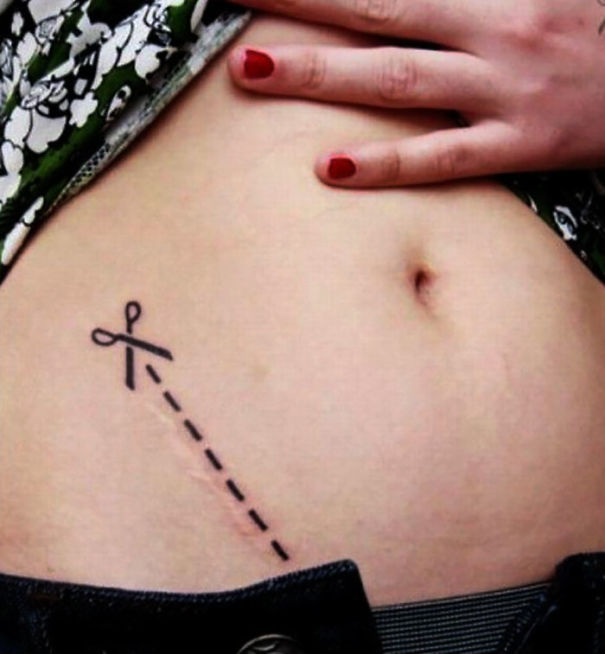 13. True that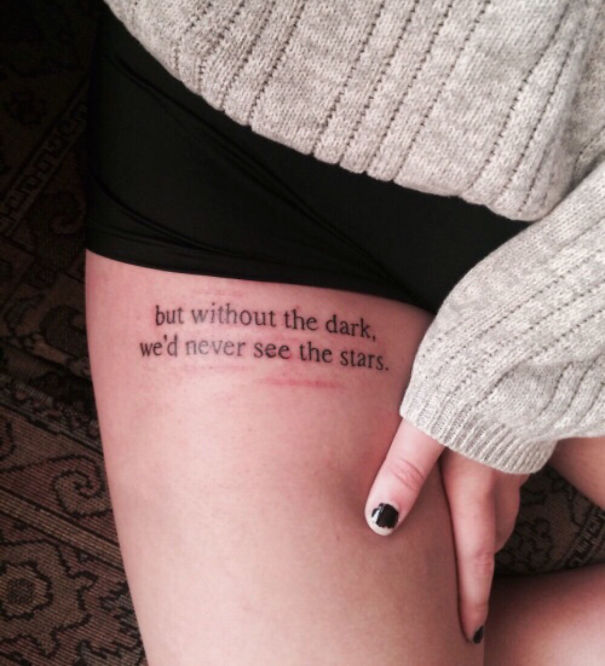 14. Scary but fine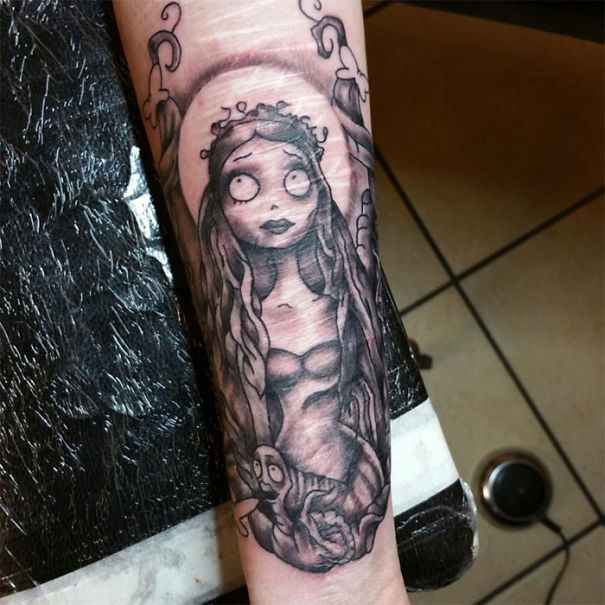 15. Scar? What's that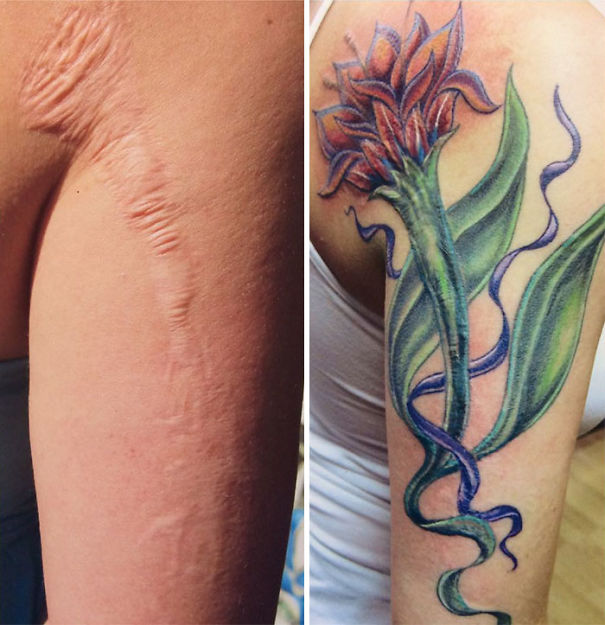 16. Minimalism at its best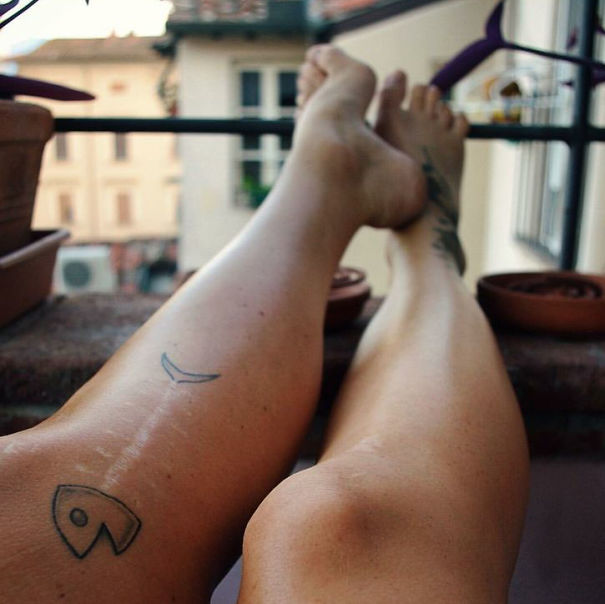 17. Awesome isn't it?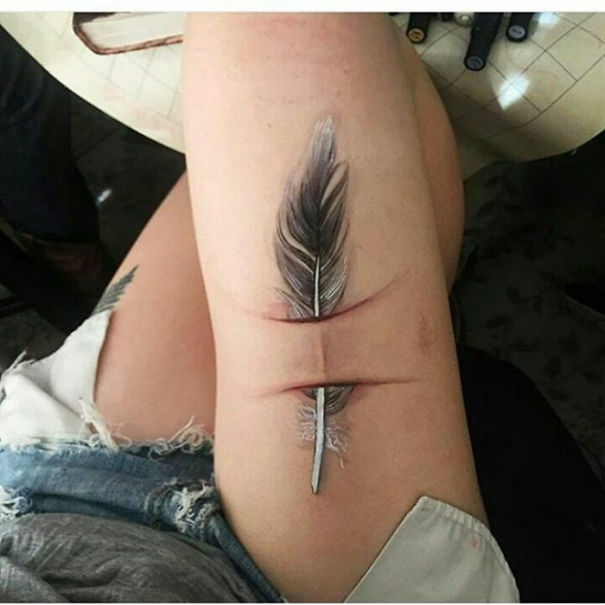 18. Tree of Life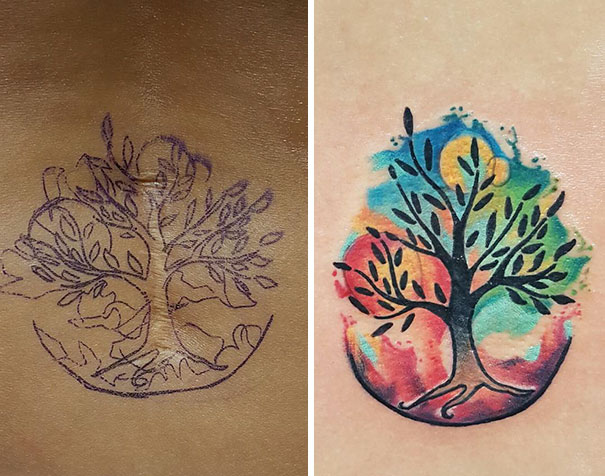 19. It's so subtle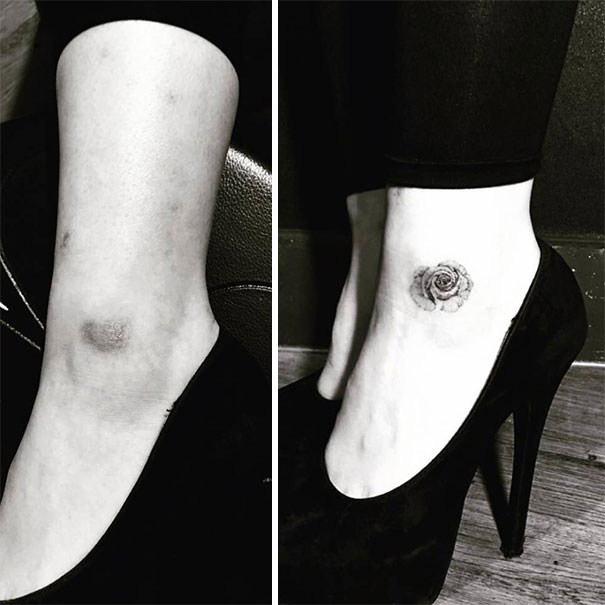 20. Favorite poet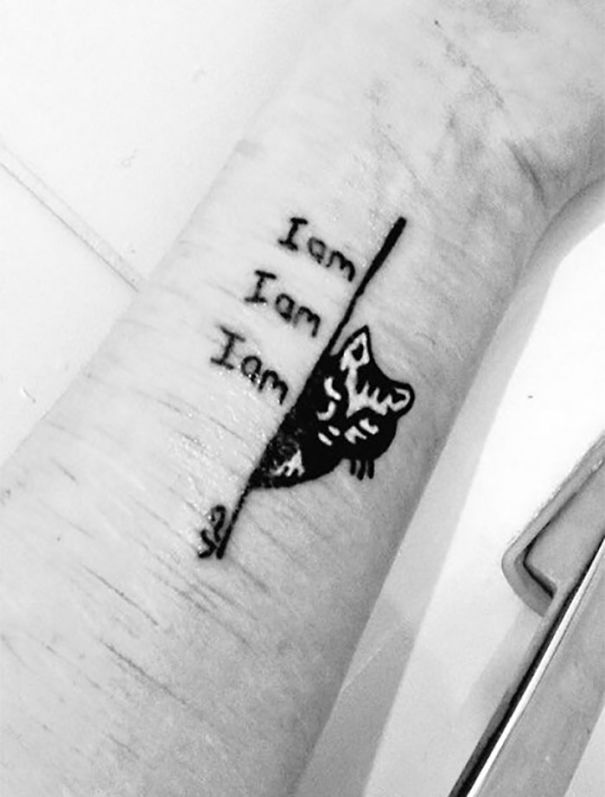 21. A clever cover-up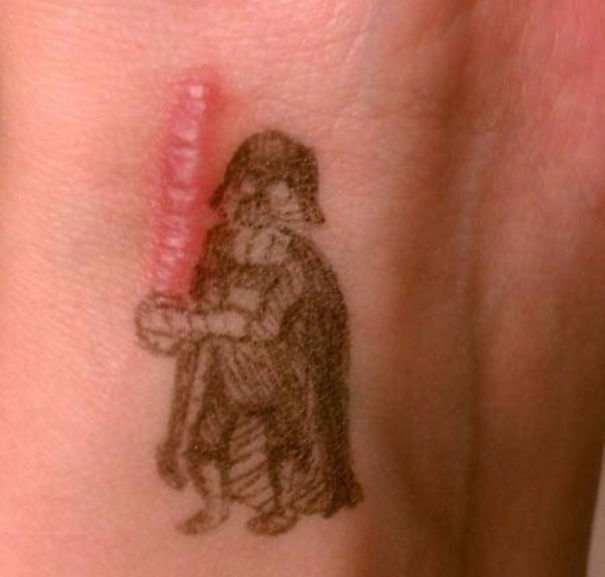 22. Motivational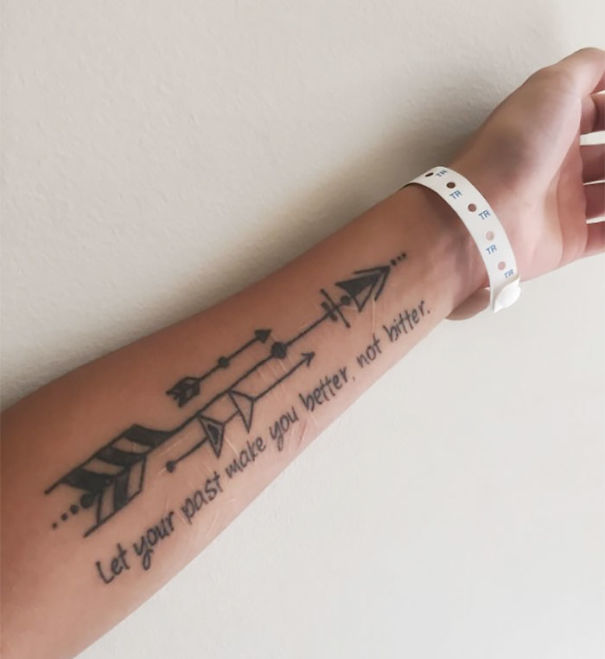 23. Such beauty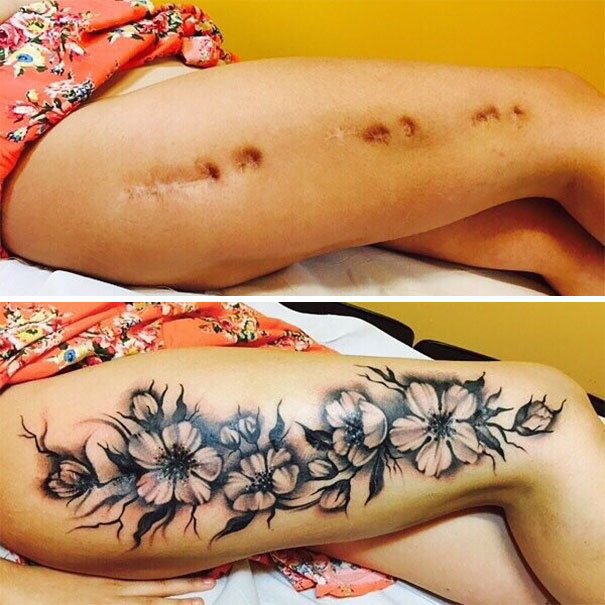 24. Hats off to the tattoo artist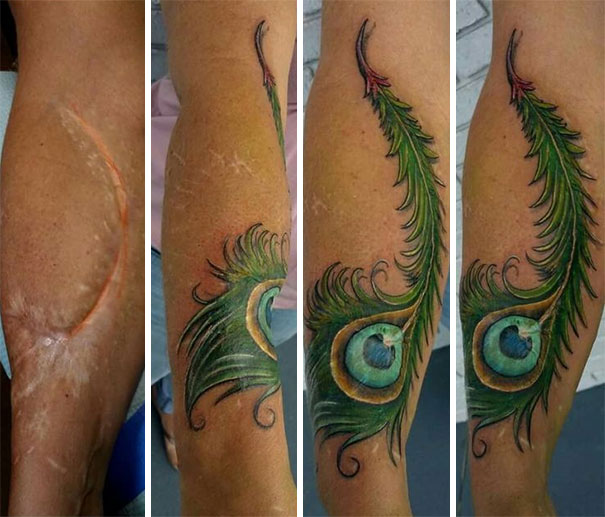 25. Not a full coverage, still beautiful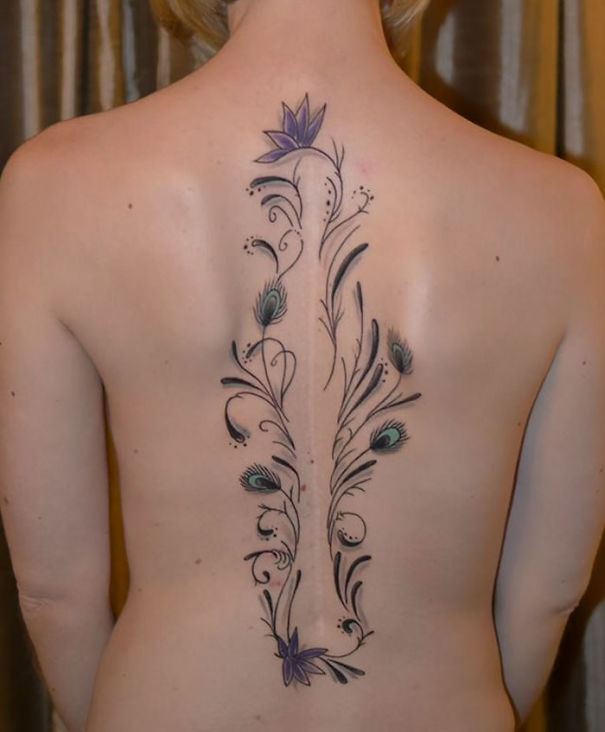 26. Brilliance!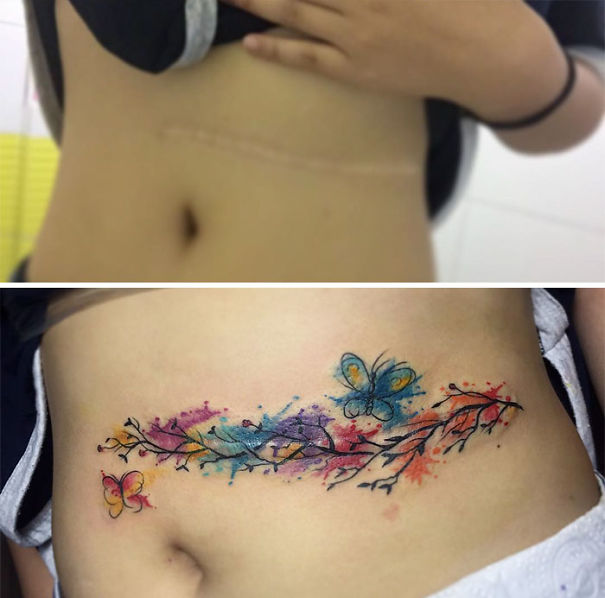 27. Takes a while to understand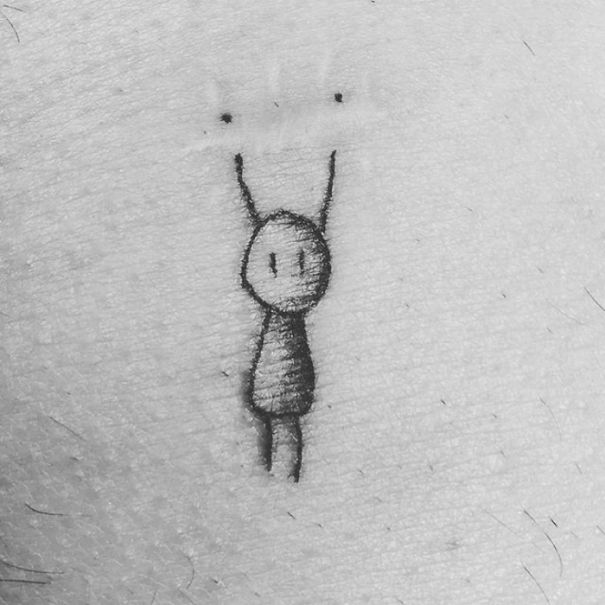 28. One of the best tattoos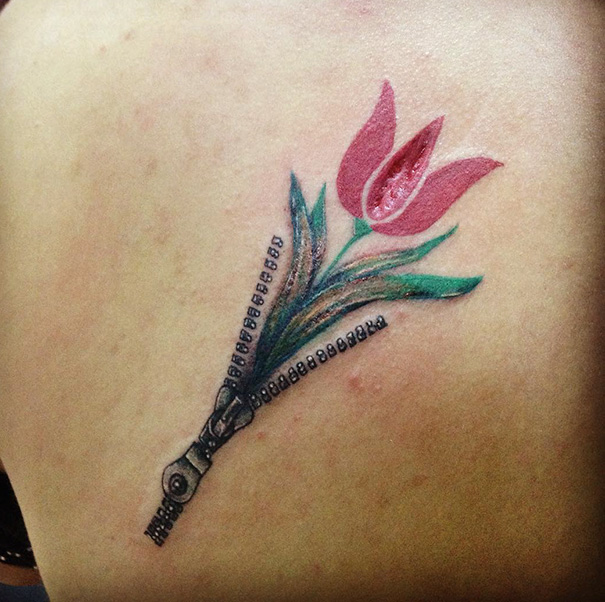 29. Stunning!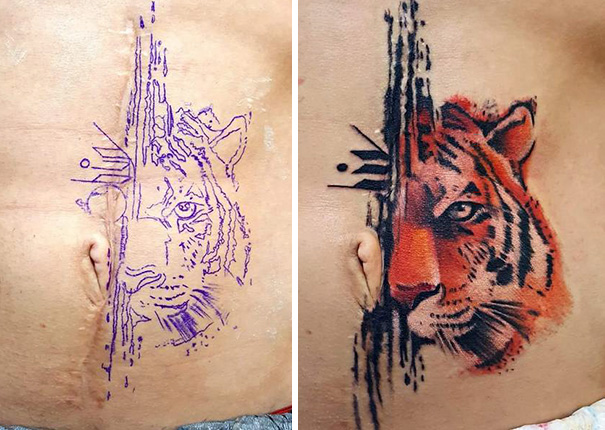 30. Oh it's so pretty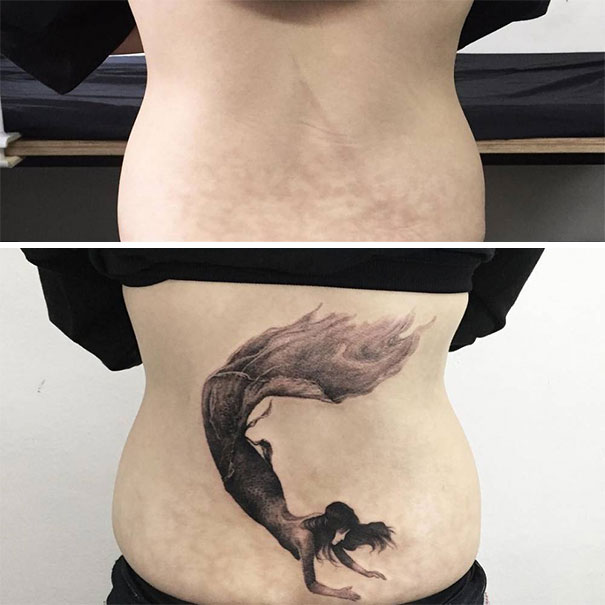 31. Scar cover-up at its finest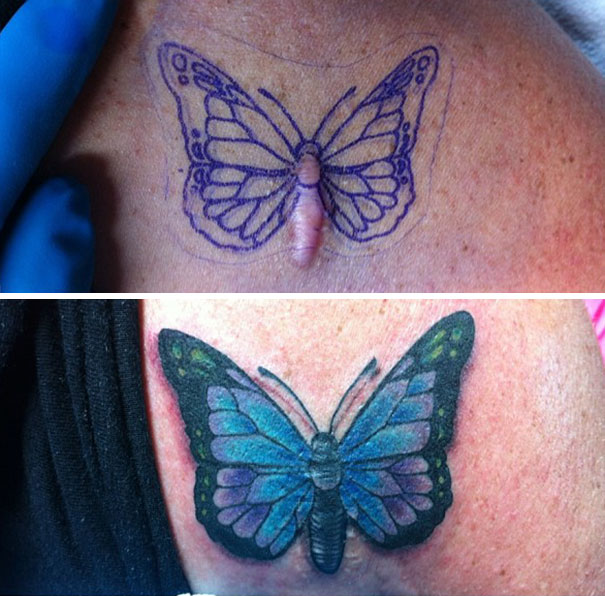 32. The best cover-up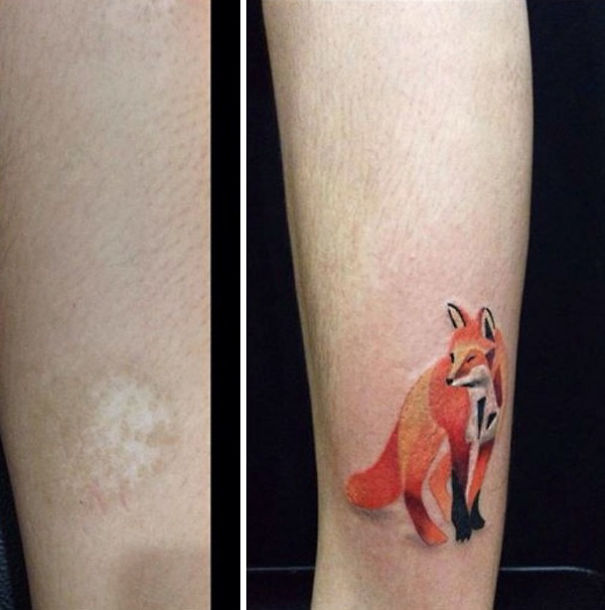 33. Not all tattoos are meant to hide a scar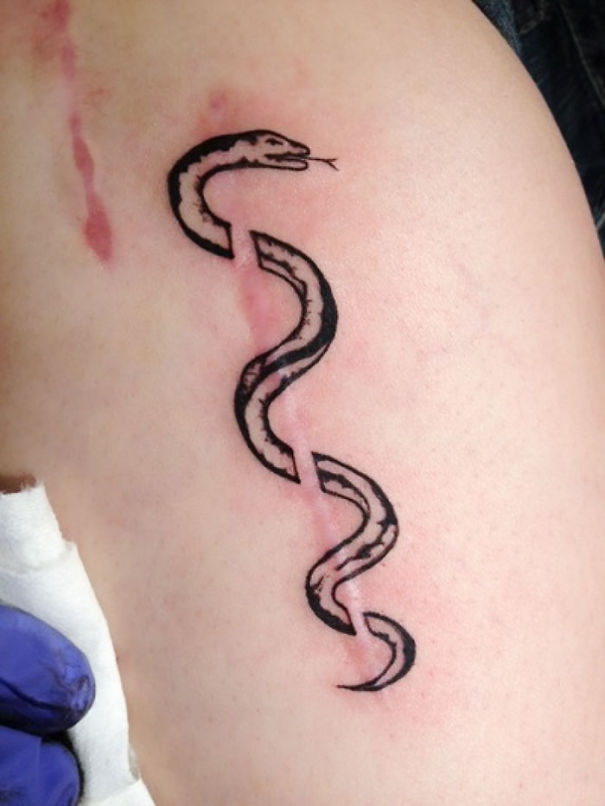 34. This is unreal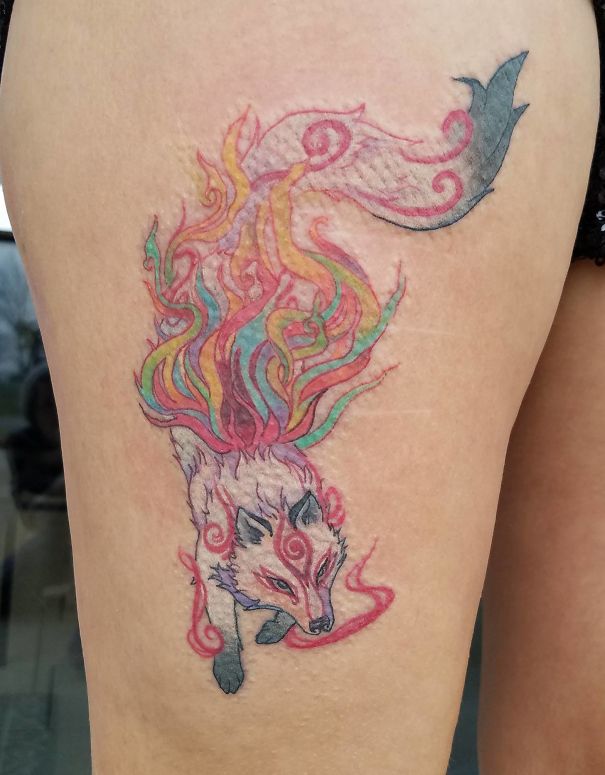 35. So neat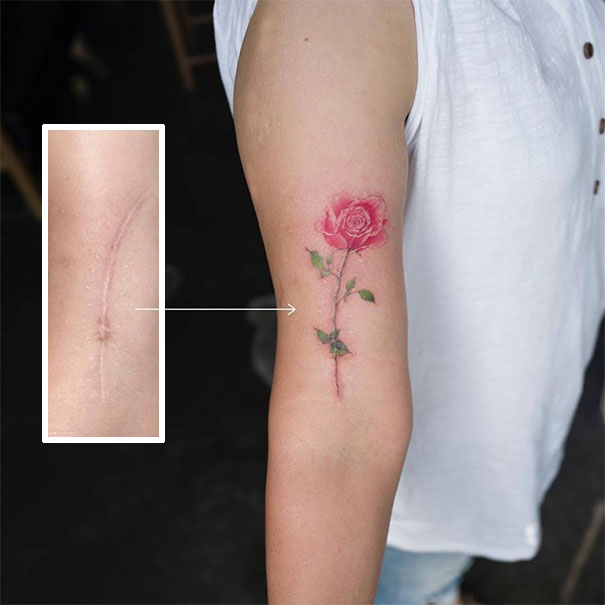 36. Fully covered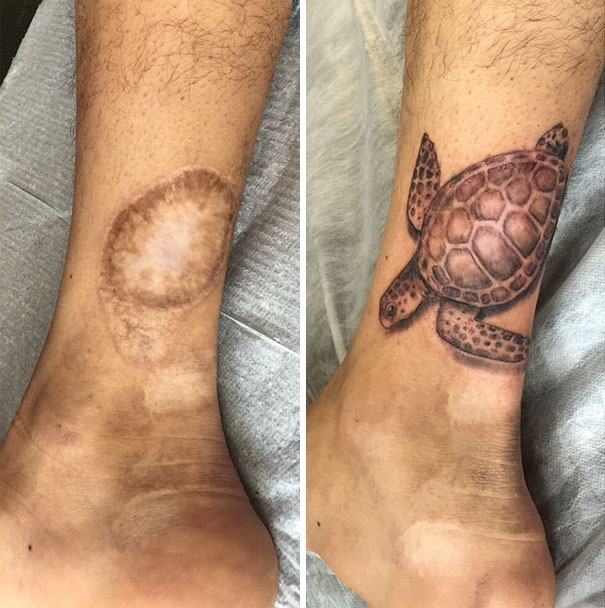 Some of these designs work really great as a cover whereas some make the scar interactive. At the end of the day, every choice is beautiful.