Being a fitness enthusiast is a good thing but staking your life on it, that's something else. A woman in Mexico survived a 24m fall from her balcony while doing yoga. Yes, you read that right. She broke 110 bones and is in a critical condition. If extreme yoga or gym routine is your thing, make sure you are doing it safely.
More Info: Twitter
The woman named Alexa Terrazas suffered a 24m fall while doing yoga on her 6th-floor balcony. She was known for performing extreme yoga poses on her balcony using the balcony railing as a prop. She was hanging off the edge of the balcony of her building in the northeastern Mexican state of Nuevo Leon on Saturday. A video showing the final moments have gone viral.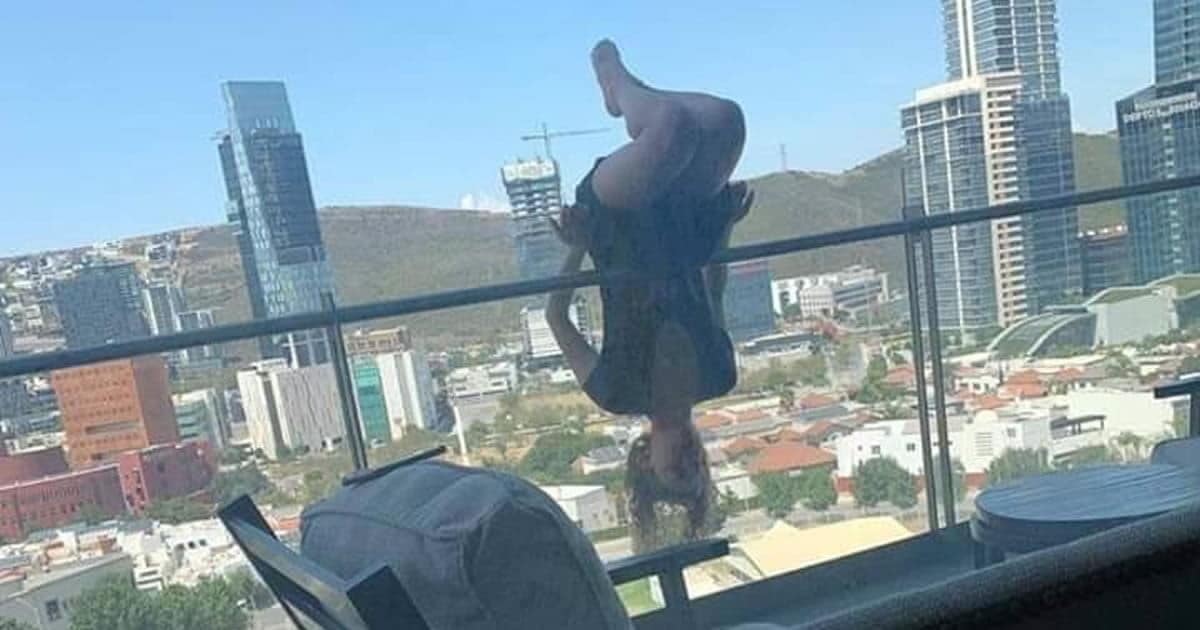 According to El Imparcial, she slipped from her balcony and landed on the pavement outside her building. Her neighbors corroborate that she was performing an upside-down yoga pose from her balcony. The authorities claim that the guardrail was sturdy and her fall was nothing but an unfortunate accident.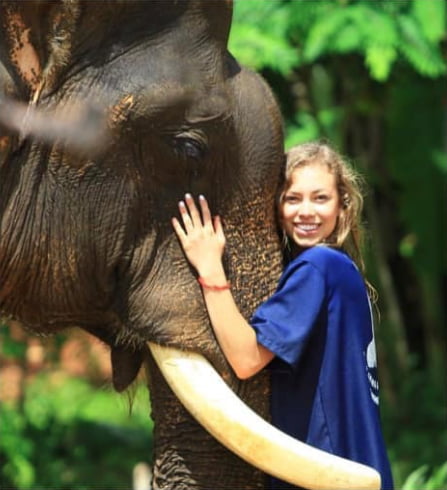 Alexa is a student of health and nutrition at Tecnologico de Monterrey. After the 24m fall, she was treated by the paramedics and was taken to a hospital. She later underwent 11 hours of surgery. She broke 110 bones and was in a critical condition. Alexa Terrazas suffered injuries in both legs, hips, head, and arms.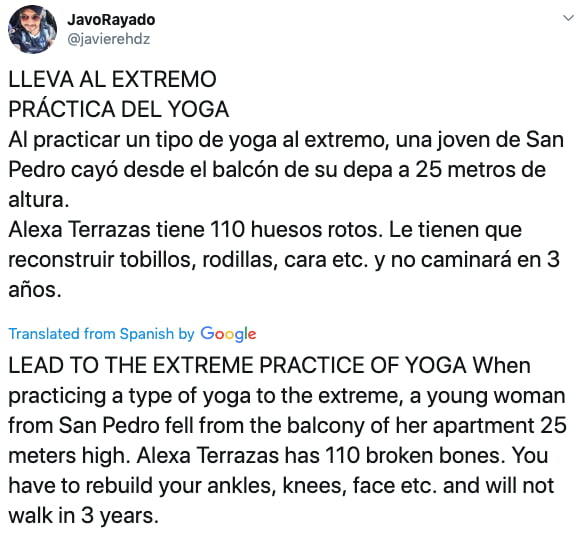 The doctors had to reconstruct her legs and it will take a considerable time before she is fully reformed. Reports also claim that she will have to rebuild her face, legs, and hand. It will take her three years before she walks again. Her closed ones reached out to her friends asking for blood donation.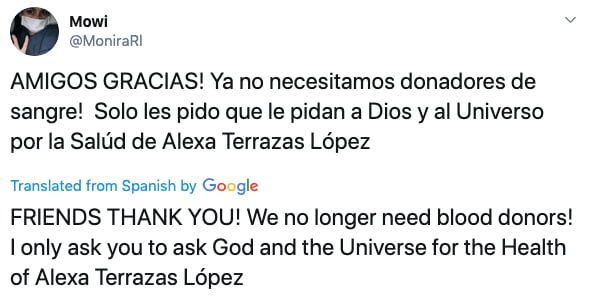 Let's hope that she recovers quickly. All our prayers are with her. And, if you have been doing such extreme yoga poses, it's time you stop doing so.
Read More- This Couple In Wheelchairs Show Us What True Love Looks Like