Hafþór Júlíus Björnsson more commonly known as The Mountain from GoT has always amazed us with his exceptionally strong body and the ability to do an intense workout. But what he has done recently is definitely the next level of it. Well, just some time ago he got himself a tattoo but that's not the crazy thing that we are talking about. A video of him getting tattooed went viral where he was seen bench pressing his tiny wife. Don't believe us? See the video below:
The tattoo that he recently got on his thighs is of a skull. He wanted to get this tattoo for so long and he even shared about this on social media. The video is posted by Hafþór Júlíus Björnsson himself on Instagram. He posted the video of bench pressing his tiny wife with the caption that reads, "69…. 70, 71 easy weight!! Using my wife as a weight while getting tattooed! No rest for the wicked!"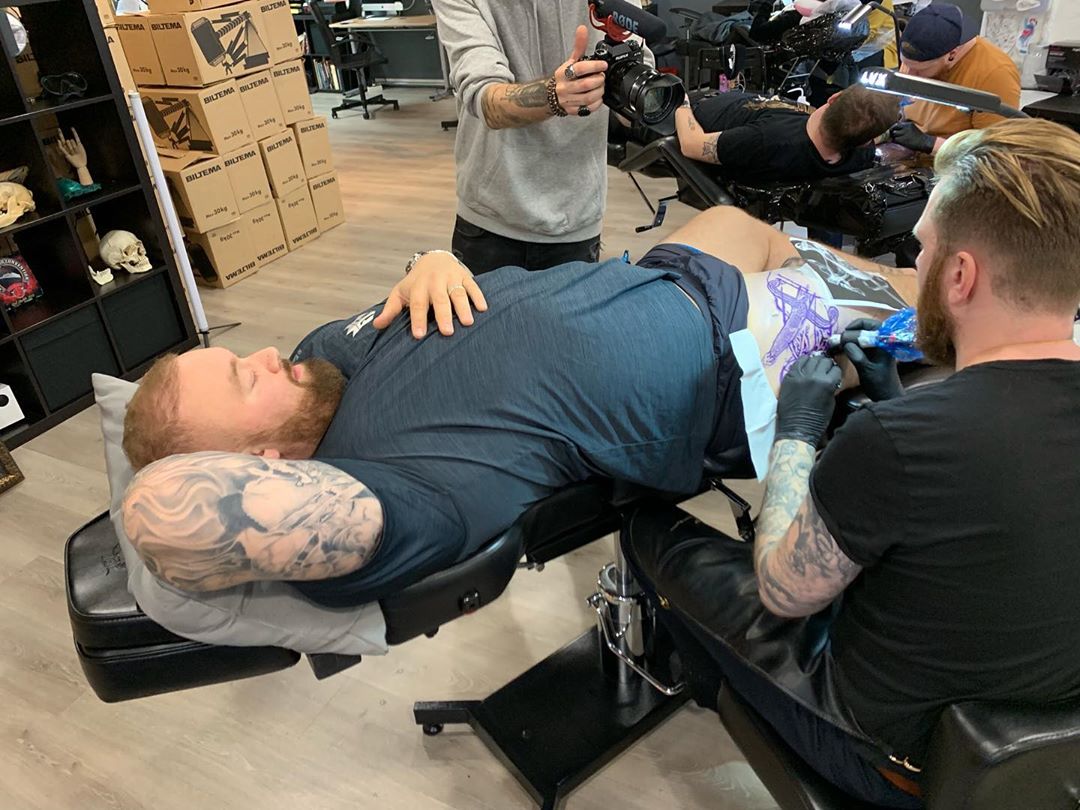 Getting a tattoo is already a tough and painful task in itself and The Mountain from GoT has managed to perform a workout session during it, that surely deserves a round of applause. As we all know he is really very serious when it comes to workout and speaking about his tiny wife that is Kelsey Henson, she too is a gym freak.
Even though their sizes has such a huge difference but they never fail to give us all perfect couple goals. Their crazy yet amazing stories have constantly made their place into our hearts. Just a time ago an interesting headline on the couple went viral when they mentioned how they kiss each other directing towards the facts that they have so much difference in the height.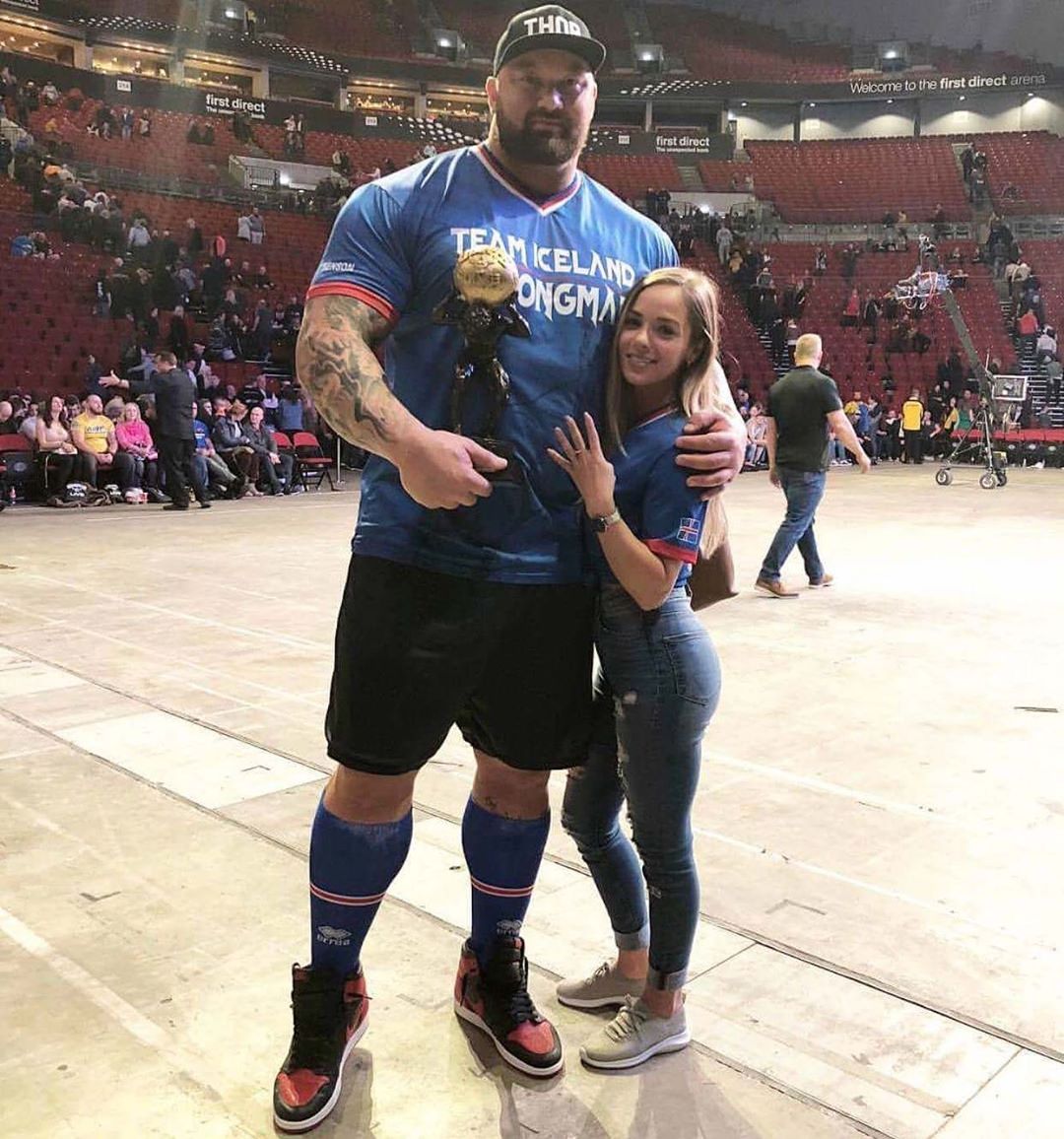 So like this many incidents of The Mountain get shared every then and now. GoT must have ended but the stories of the characters still touch our hearts and we will also be excited about hearing the new ones.
Read More: Man Donates Kidney To Woman He Loves, Later Proposed Her For Marriage, Gets Rejected