Colors do add an unsaid beauty to our life. But to think that it is the only thing that can create beauty is just too much. This tattoo artist from Berlin made everyone realize how even a simple thing can give out beauty. A very simple approach depicted in an objective approach is known as minimalism. The growing trend of 3D tattoos made this artist realize to let people know how even less is more.
Image Source: Instagram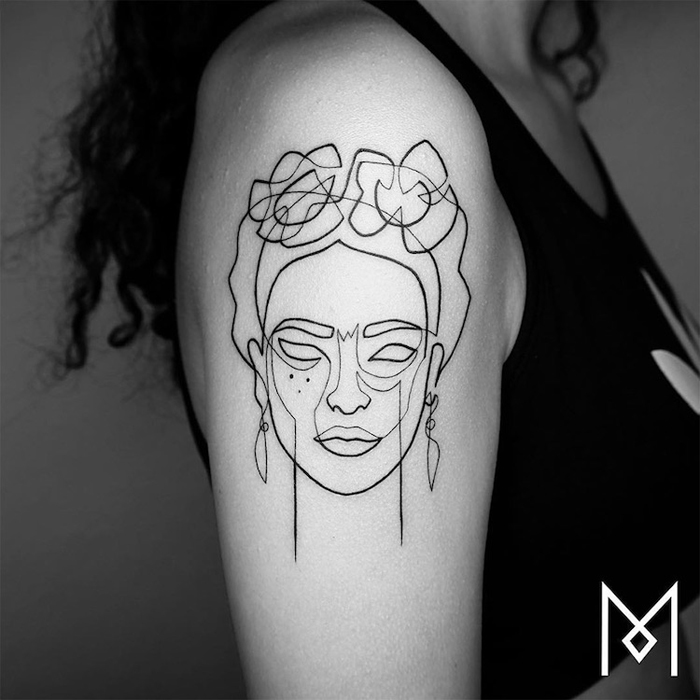 You may also want to read: Artist Depicts Relatable Daily Life Struggles Of Being A Woman In Hilarious Comic Pictures
Mo Ganji, the tattoo artist from Berlin created these amazing tattoos from a single continuous line. His minimalist attitude wanted to show people how not always complicated things can bring out the beauty. His minimalist tattoos are simple yet engaging. You can't just look at it only once.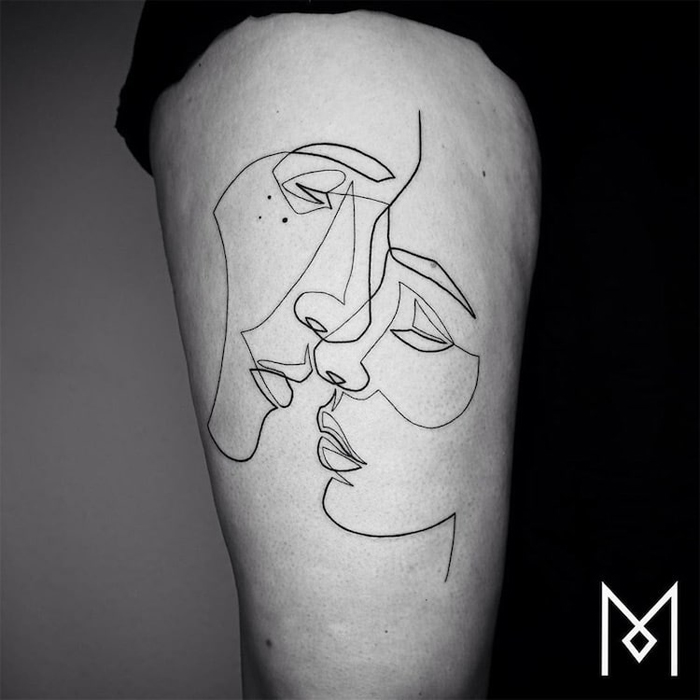 Ganji created various figures of animals and people from a single continuous line. It is inked in light and bold impressions. This is specifically done to highlight the contour of the image. His lighter tone indicates the minor details.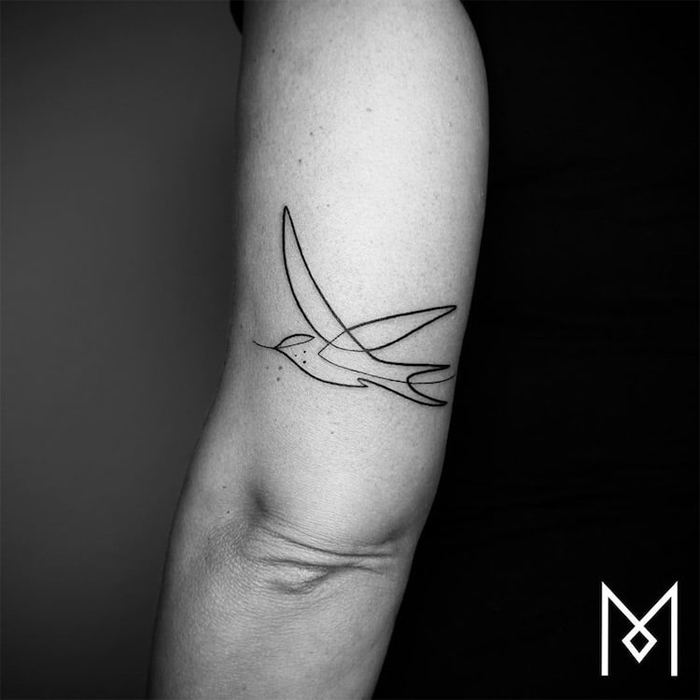 His inspirations are clearly portrayed through his work. His creation mostly shows simple people and animals.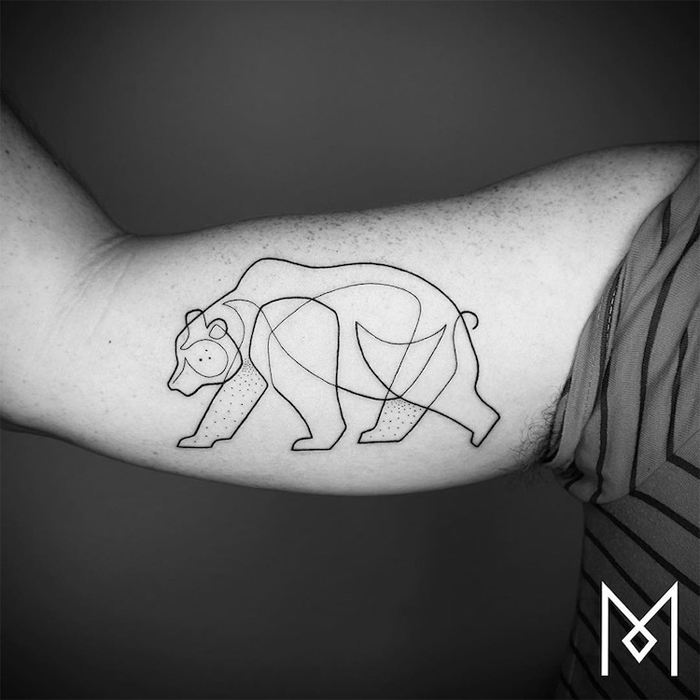 He posted all his designs on his Instagram profile and is going viral for all the right reasons.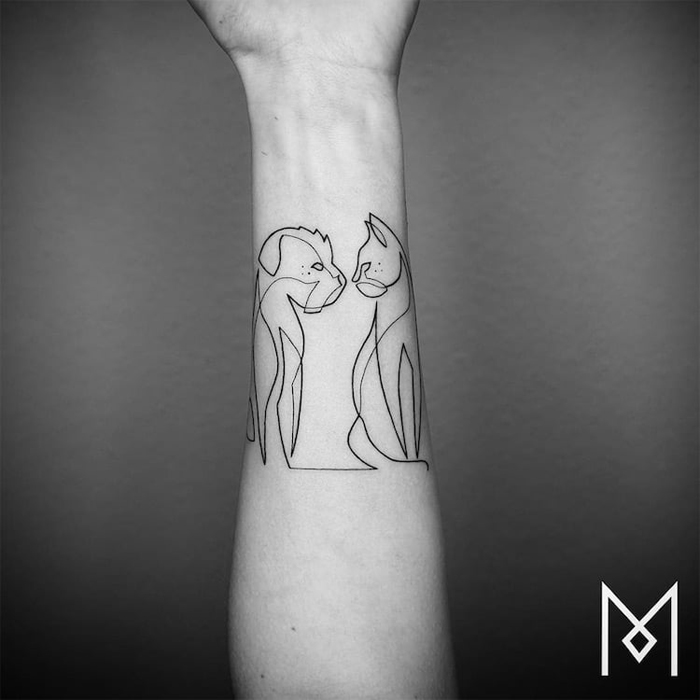 With just a single line, the tattoo artist creates a stunning series of minimalist tattoos. The tattoos are without any extra-visual association such as colors or shading.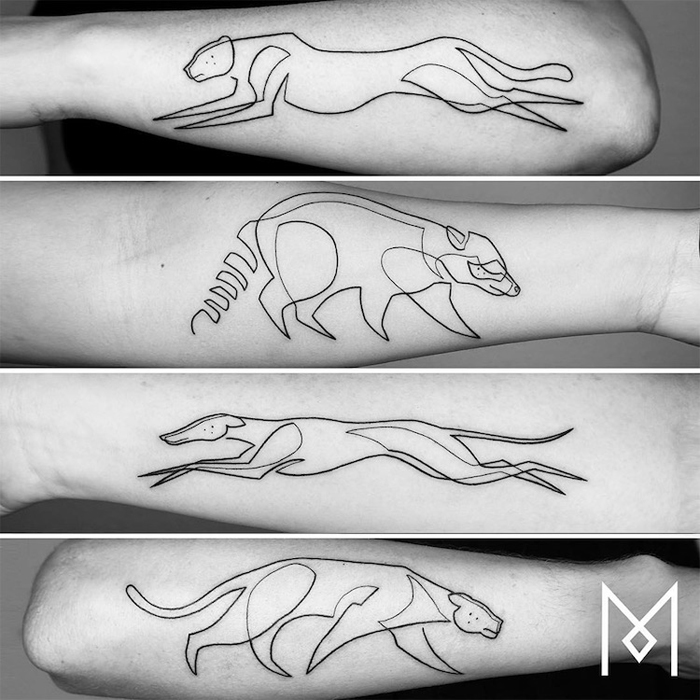 Without any doubt, these simple tattoos are the basic proofs that there is indeed an exceptional beauty in simplicity. His artwork is a statement to everyone out there who feel that complicated or complex things are the only way to show beauty.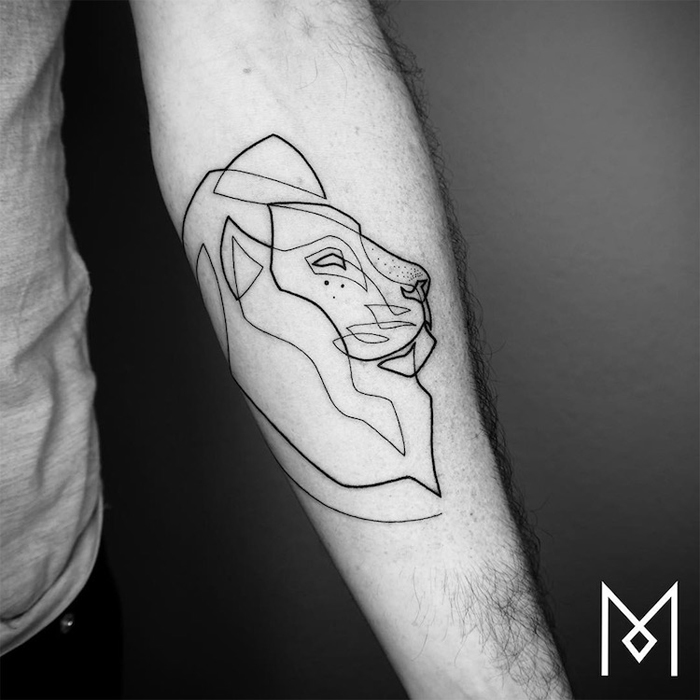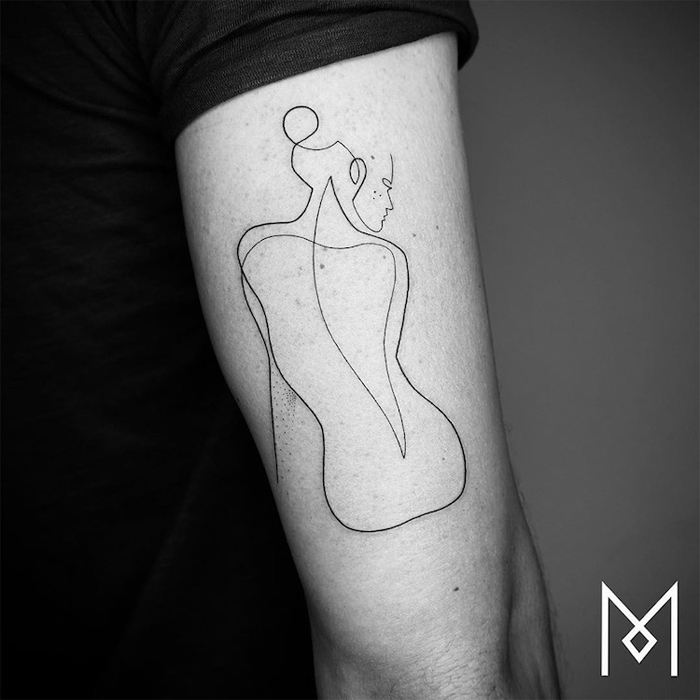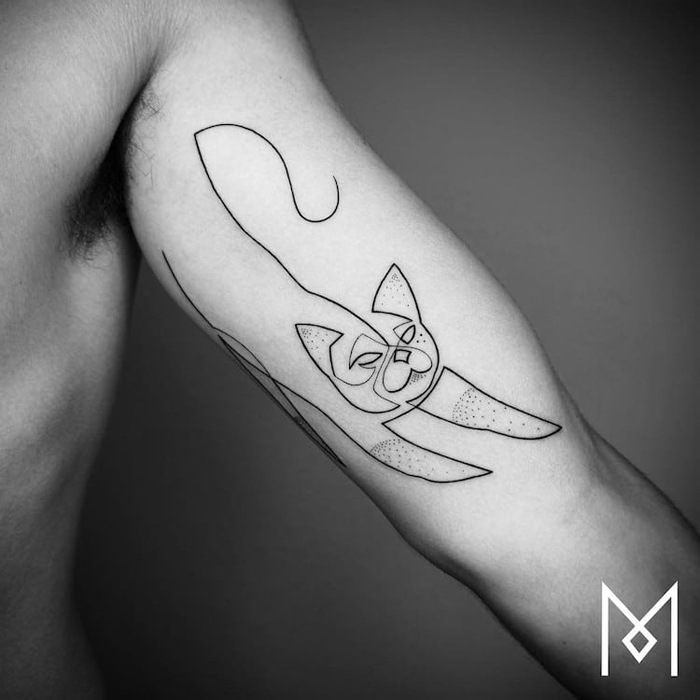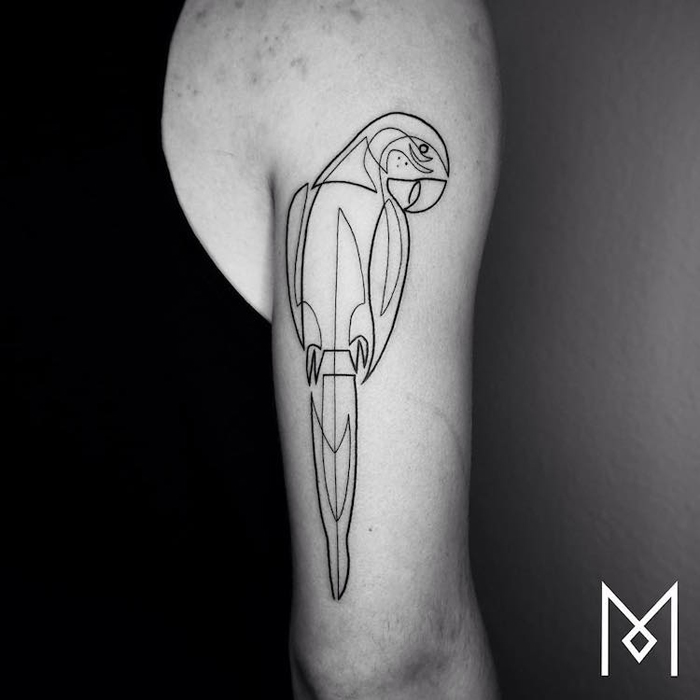 You may also like to read: Selena Gomez Sizzles In Red Bikini That She Designed To Hide Her Kidney Transplant Scar