Scars and Birthmarks are seen as something that contributes to your imperfections but they could make you look beautiful as never before after some modifications and that's what these Tattoo artists have proved. The art of tattoo making could be used to make scars and birthmarks look beautiful and they can make you feel that even your flaws are alluring. In the following pictures, the amazing tattoo artist has covered up the scars and birthmarks of people with the most stunning and brilliant tattoos ever. They proved through their art that something amazingly gorgeous could be created with your imperfections.
Following are the brilliant tattoos that covered up the flaws on people's bodies and made them look beautiful:
1. This tattoo artist have created fake nails looking tattoo on this guy's fingers to make them look normal.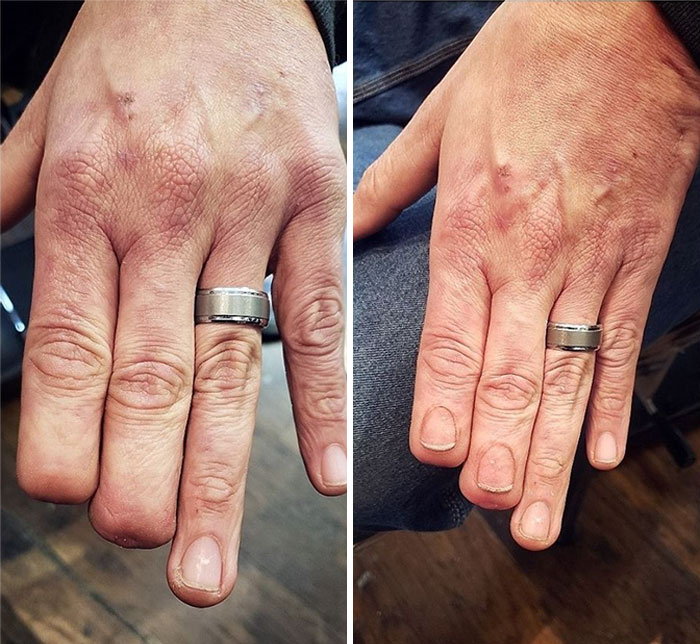 2. Beautiful cover up of a flaw.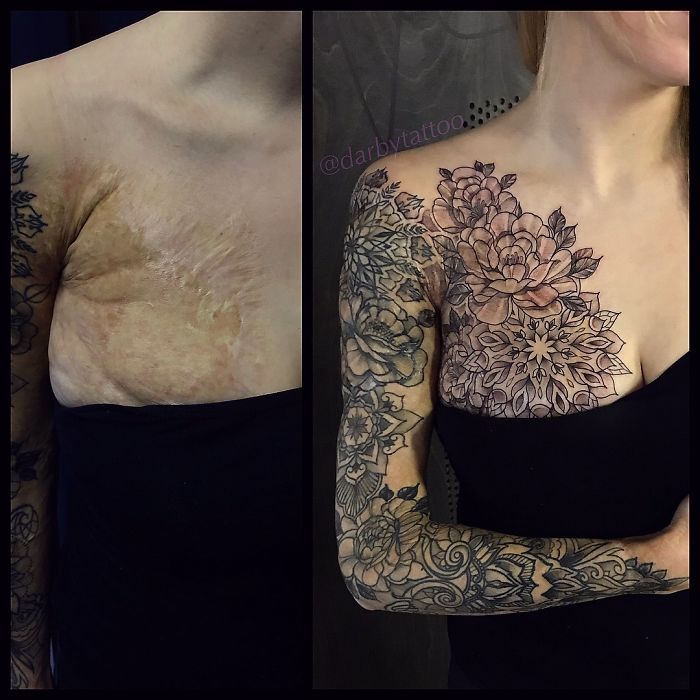 3. He covered up his scar in the most brilliant way.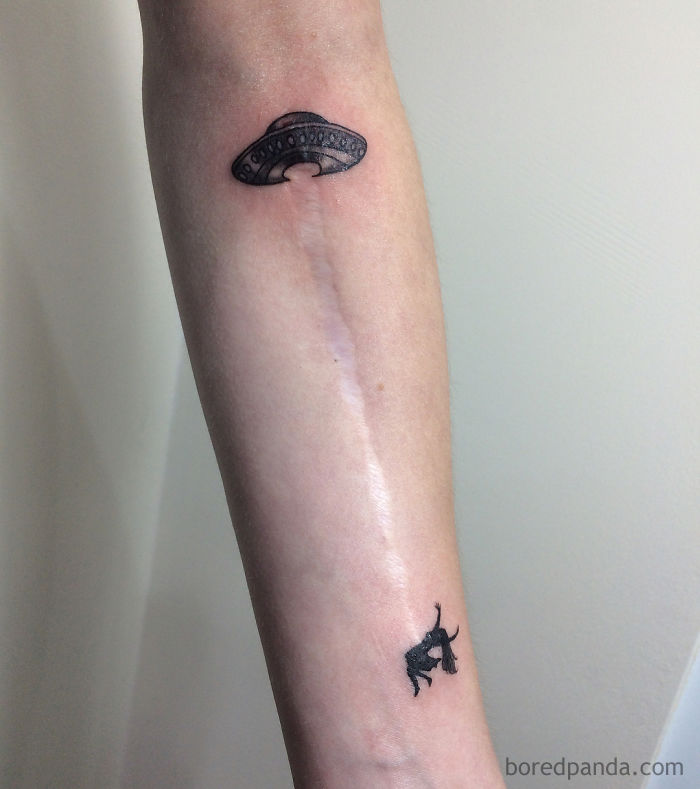 4. Amazing transformation of a scar by a tattoo.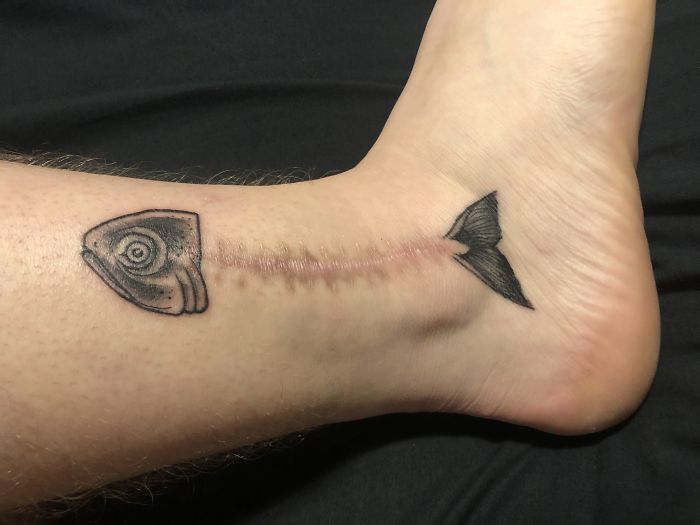 5. The cutest cover of a scar i have ever seen.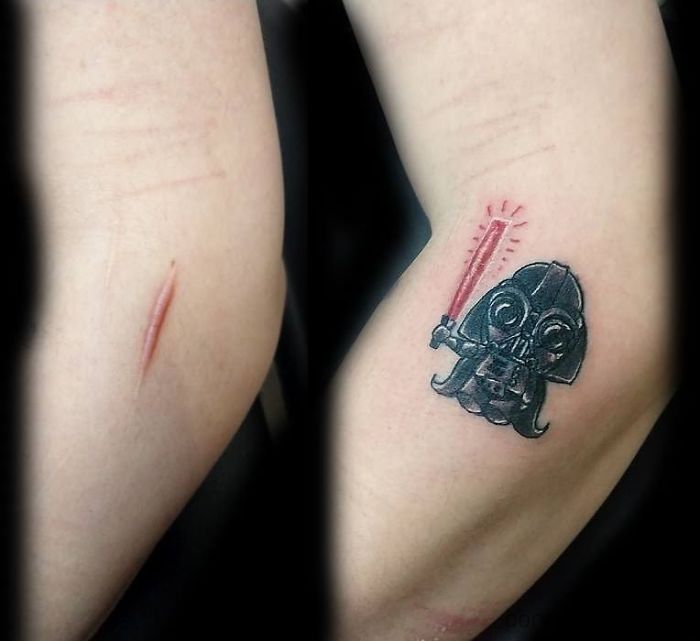 6. This tattoo artist proved that even your scars could be beautiful.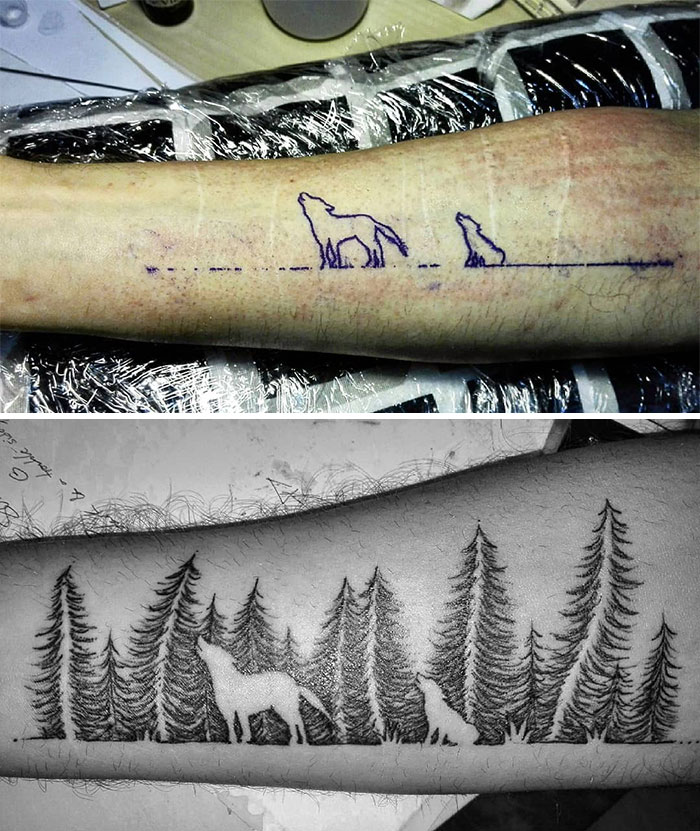 7. No one could tell there was once a scar here.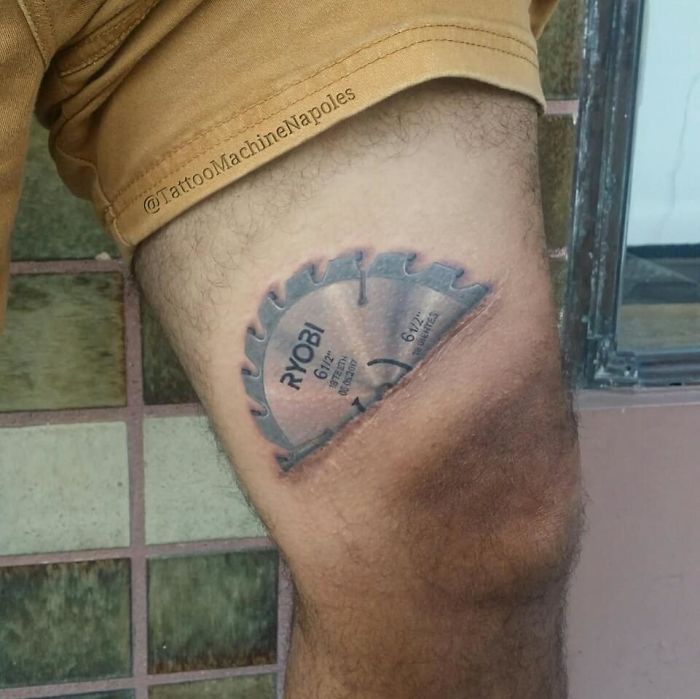 8. This woman has blood marks from the time of her birth and her tattoo covered it brilliantly.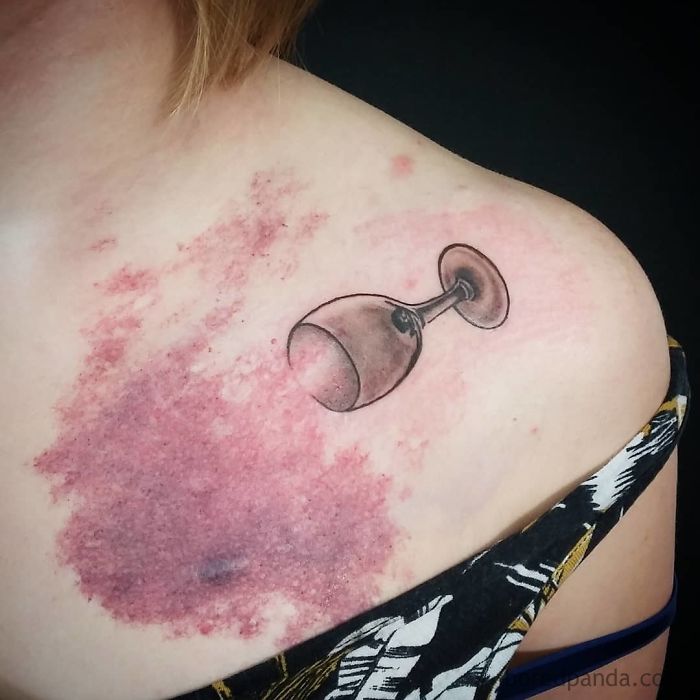 9. A spooky yet cute tattoo you would say.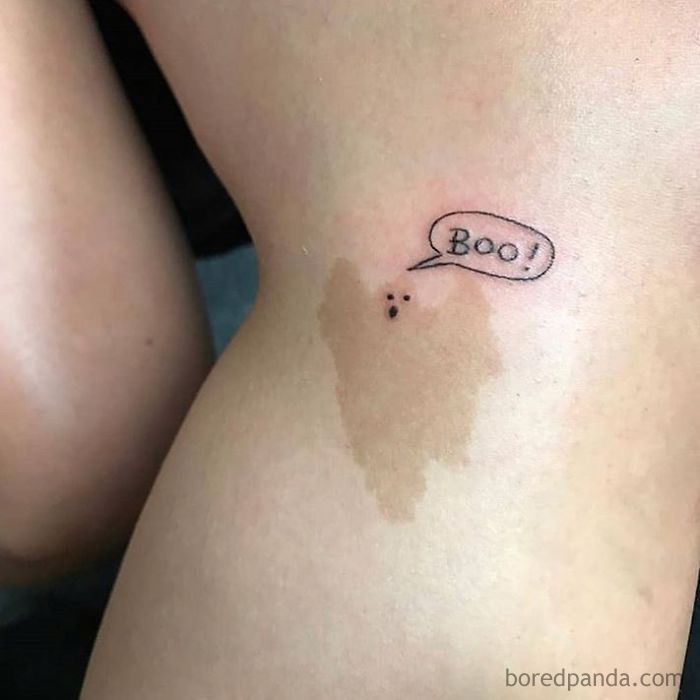 10. This man's whole back got transformed and made it look stunning.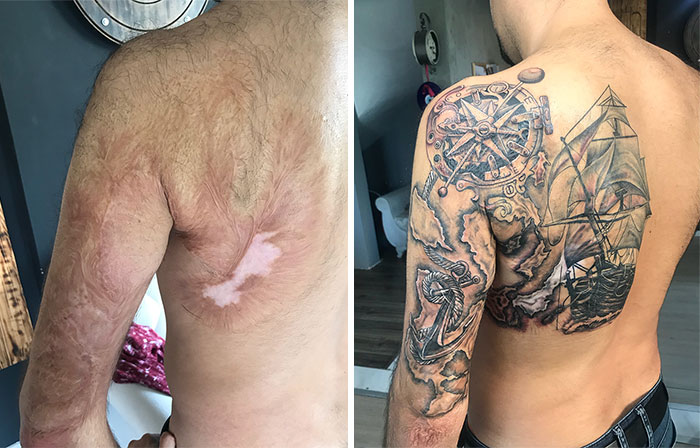 11. The most delicate use of a tattoo in covering up the marks.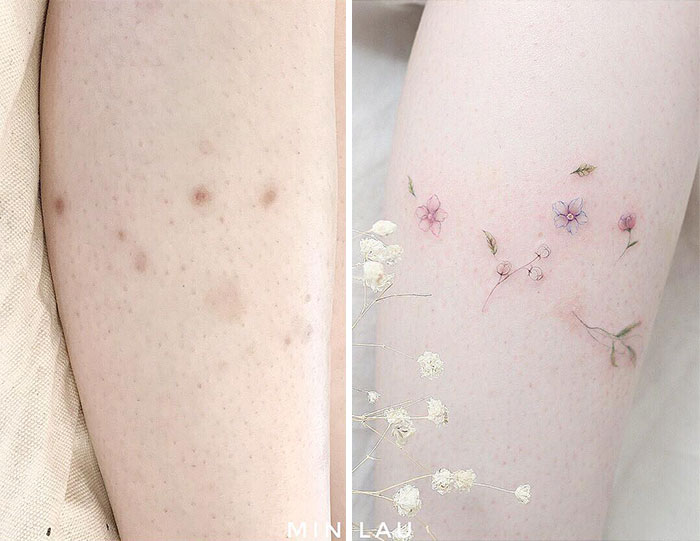 12. One of the most beautiful tattoos you would ever see.
13. Tattoo of a guitar covering up a scar.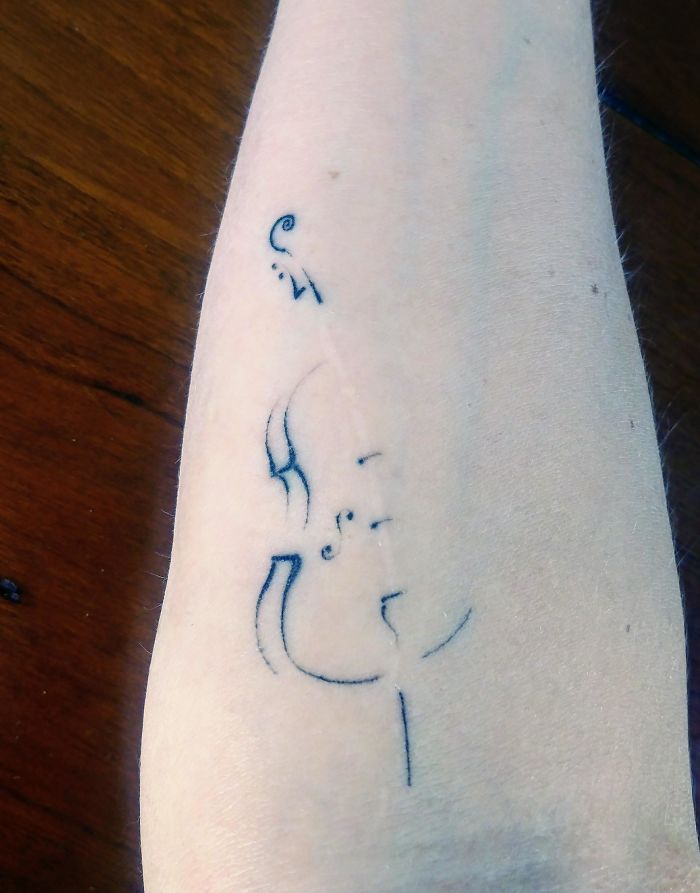 14. What a brilliant way to cover a scar.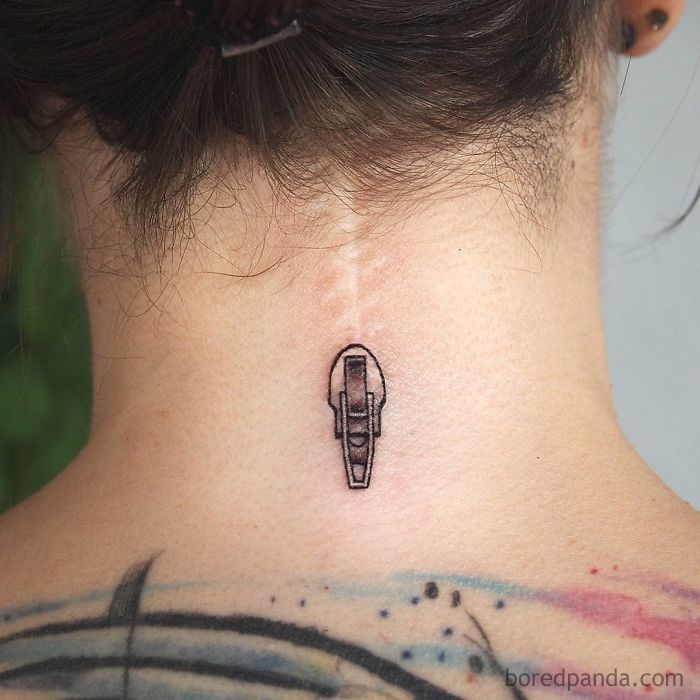 15. This tattoo artists have their way of seeing the things differently.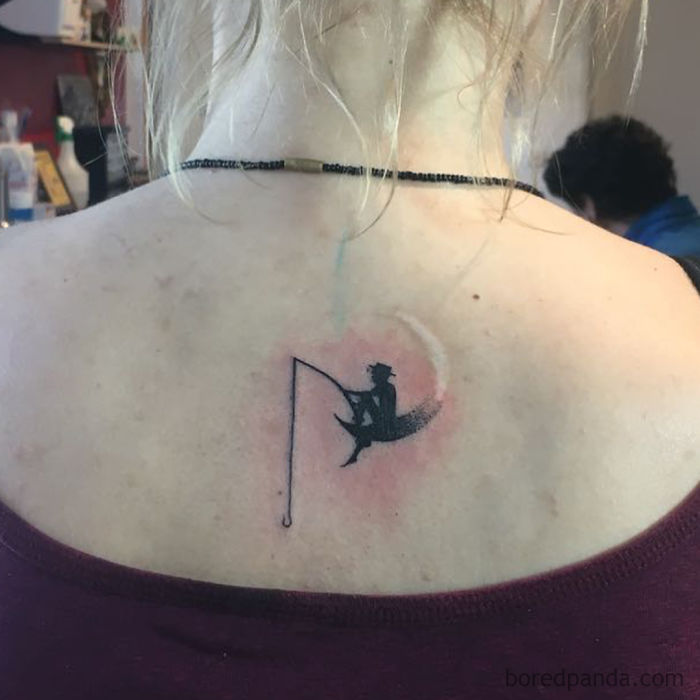 Read More: 10+ Confusing Images That Will Compel You To Give It A Second Look
16. This tattoo is named as "Face your demons".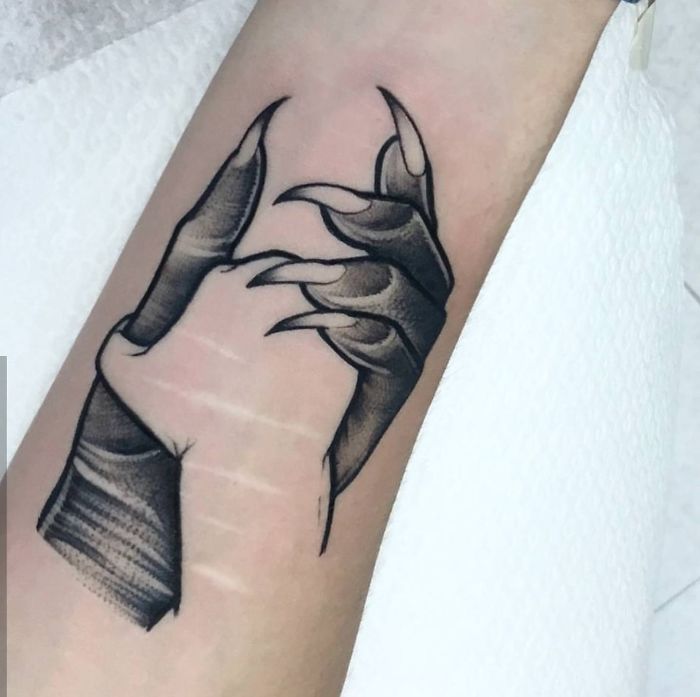 17. Interesting tattoo for pokemon lovers.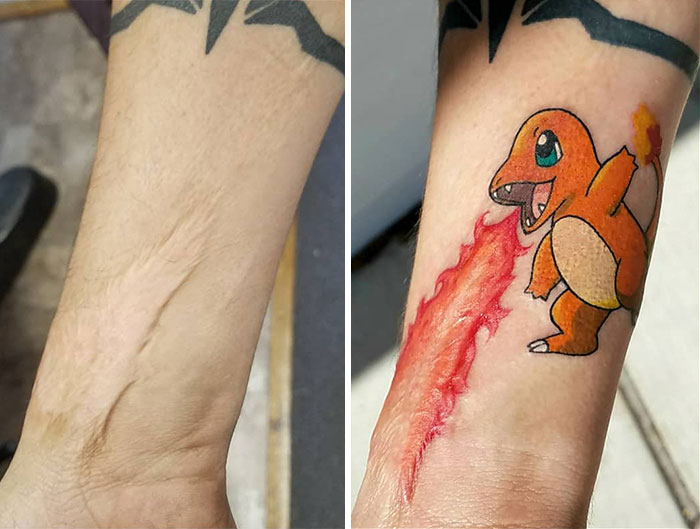 18. Beautiful jellyfish that complemented the scar.