In many cultures around the world, respect for our elders is considered of high regard. Similarly, in Thailand, Filial Piety, according to Confucian philosophy is described as respect for elders including your parents and other ancestors. A virtue that today's society needs to bear in mind for respecting all the things that our parents or elders do for us.
More Info: Facebook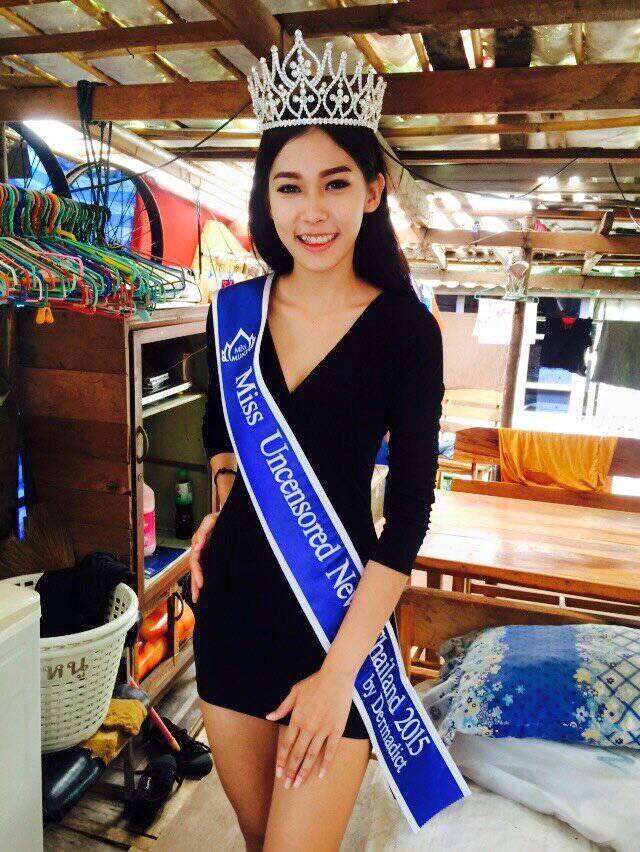 A shining example of this would be, Thailands, Khanittha 'Mint' Phasaeng, who was crowned Miss Uncensored at the News Thailand Beauty pageant four years earlier.
This Thai Pageant Queen was photographed kneeling respectfully to thank her mother after she won the pageant. The people on the Internet were bewildered to see this and sooner than you knew the photo went viral.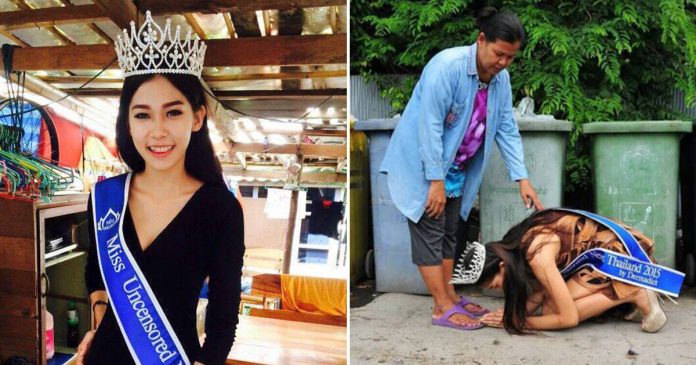 Mint was appreciated by netizens for her gesture as it shows the highest mark of respect. As a mark of Filial Piety she was seen kneeling before her mother who was a garbage collector. While kneeling she still wore her coveted crown, signifying that her mother's hard work is the reason she had reached this stage in life.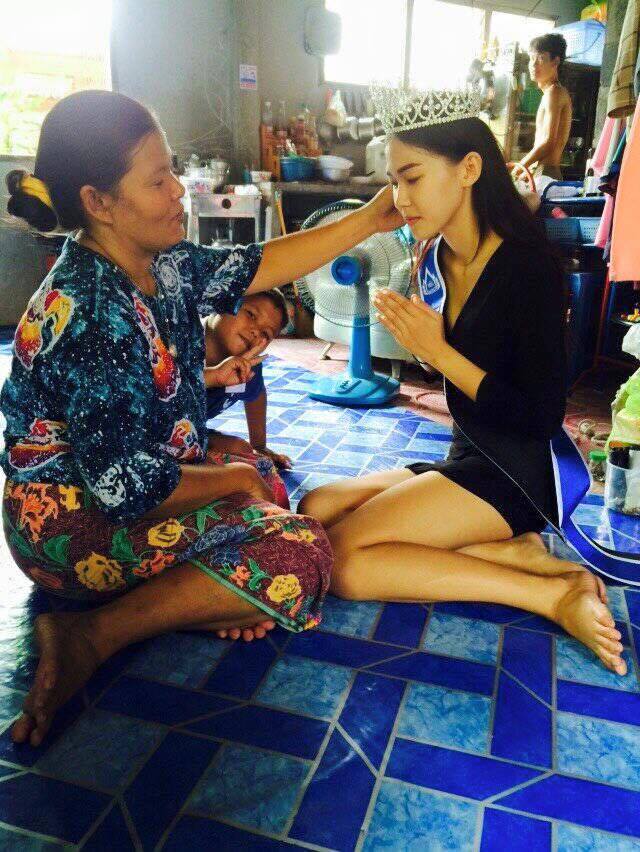 The photos were uploaded by Thai Radio Station Page Feel 96.5 Rayong.
Proud of her mother's contribution in her life, the Thai Pageant Queen explained, "Even though many people look down upon this profession, I am very proud and grateful to my mother for letting me have a comfortable life, enough food to eat and enough resources to finish high-school"
Read More: Tibetan Model Surprised The Modeling World With Her Exceptional Beauty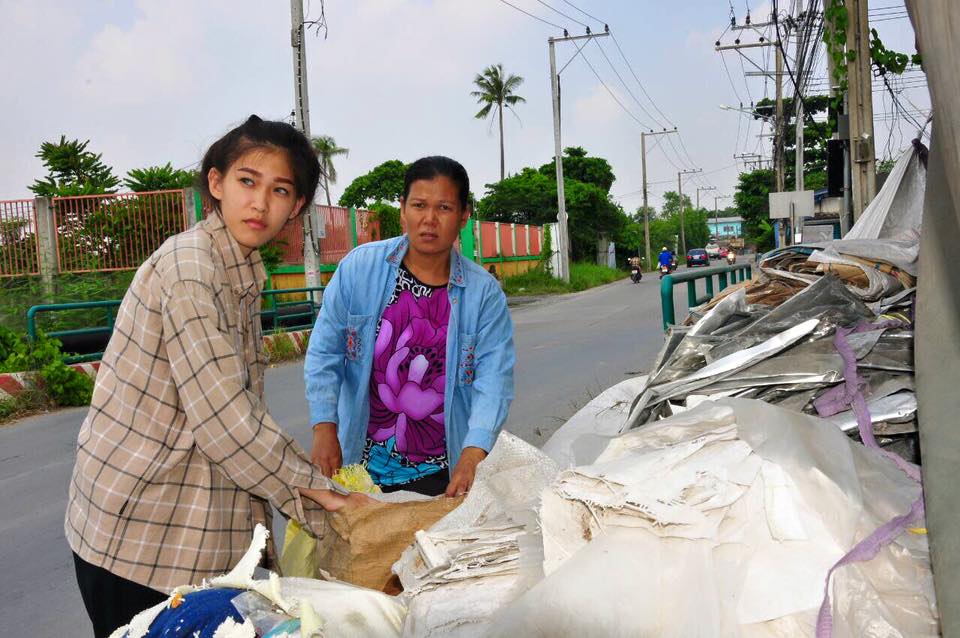 Mint was said to have regularly helped her mother who is a garbage collector out in collecting trash, which was their only source of income for many years.
Her honest gesture of kneeling with both hands and knees and her head bowed down, struck a deep chord with everyone's hearts reminding us of our parent's hard work for us.
She said proudly, "I was always satisfied with how much my mother earned through garbage collection. Many people neglect to enjoy and appreciate what they have, but for me each baht we earned through collecting rubbish was precious."
This act of kneeling is considered to be the highest honor for elders in Thailand.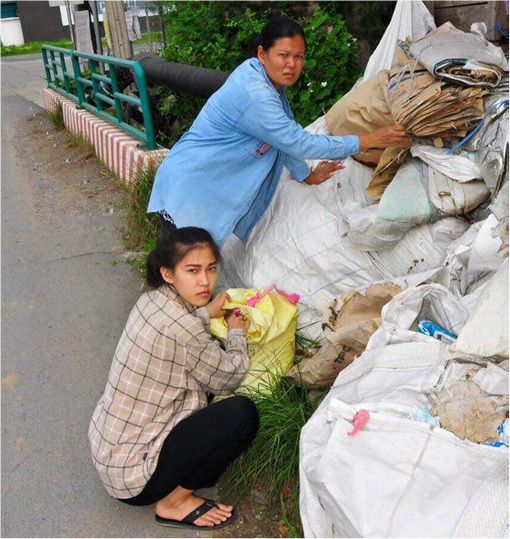 She accepted that what she had today was due to her mothers efforts. Mint along with her mother made an honest living and she had never felt inferior because of the nature of her mothers profession.
Mints 'garbage collector' mother got a divorce from her husband when she was very young, and due to financial stress, she was not able to continue her education.
Read More: Meet The Talented Tribe In Ethiopia Who Turns Useless Garbage Into Jewelry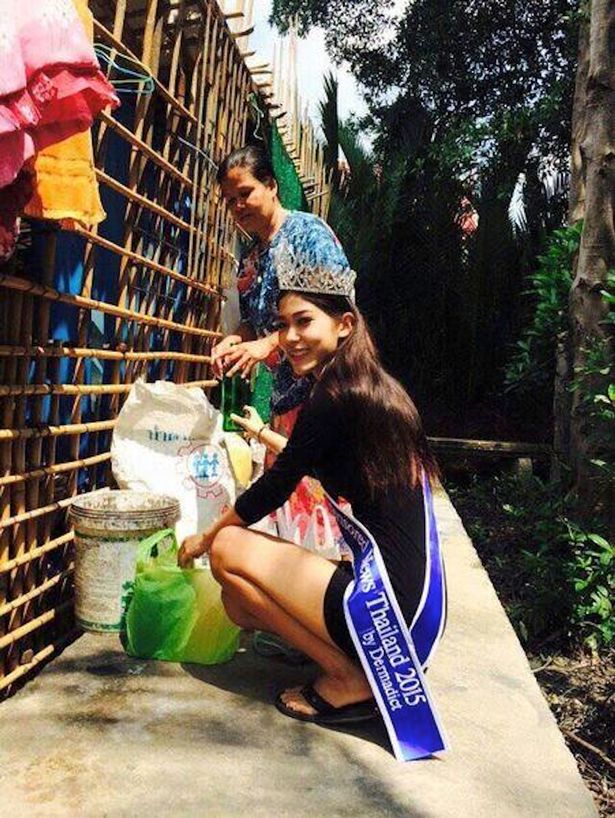 It was an unbelievable moment for the Thai Pageant Queen when her name was announced as the winner. We hope this story inspires you and reminds you about the efforts from your parents have put in for your success in life.