Introducing the Daasanach Tribe that belongs to Ethiopia who is making best out of the waste. The African tribe is showing their extraordinary talent by making amazingly beautiful jewelry out of the garbage.  They use metallic trash and turns them into ornaments that could be used for everyday purposes. From head wigs to necklaces, earrings, and bracelets.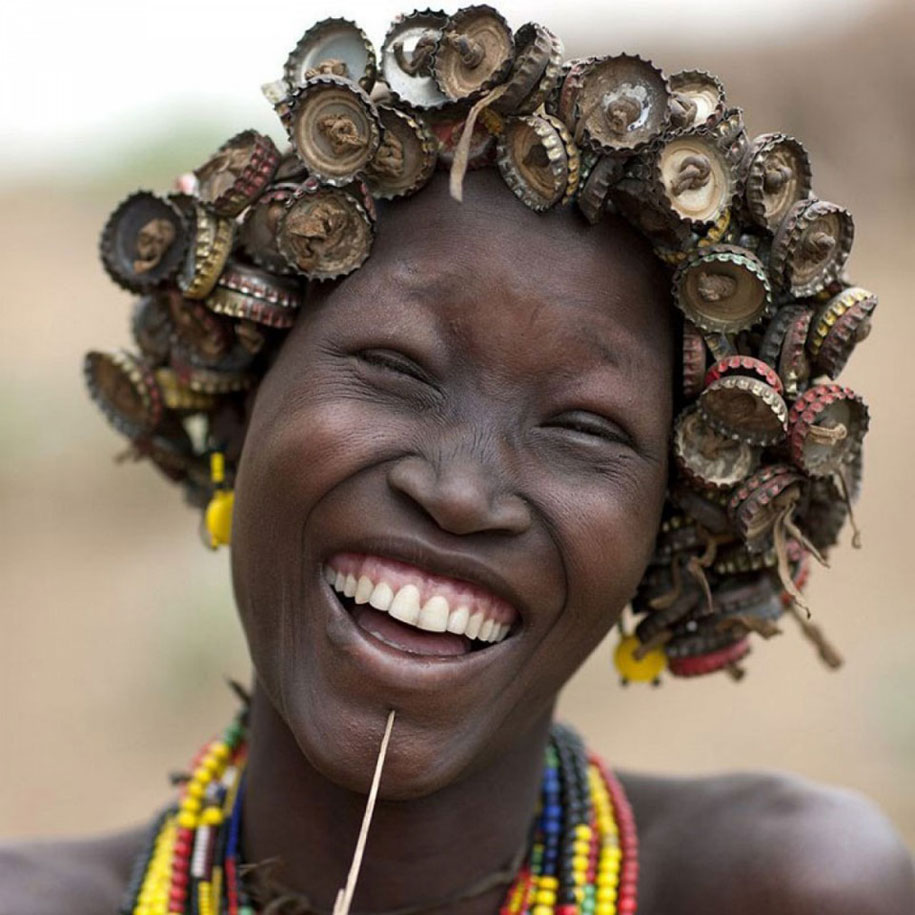 A French photographer Eric Lafforgue captured the astonishing art of the tribe in various pictures. He even asked the members of the tribe to sell the jewelry but they refused the offer by saying that it has become an inseparable part of their identities and they want to keep it to themselves only.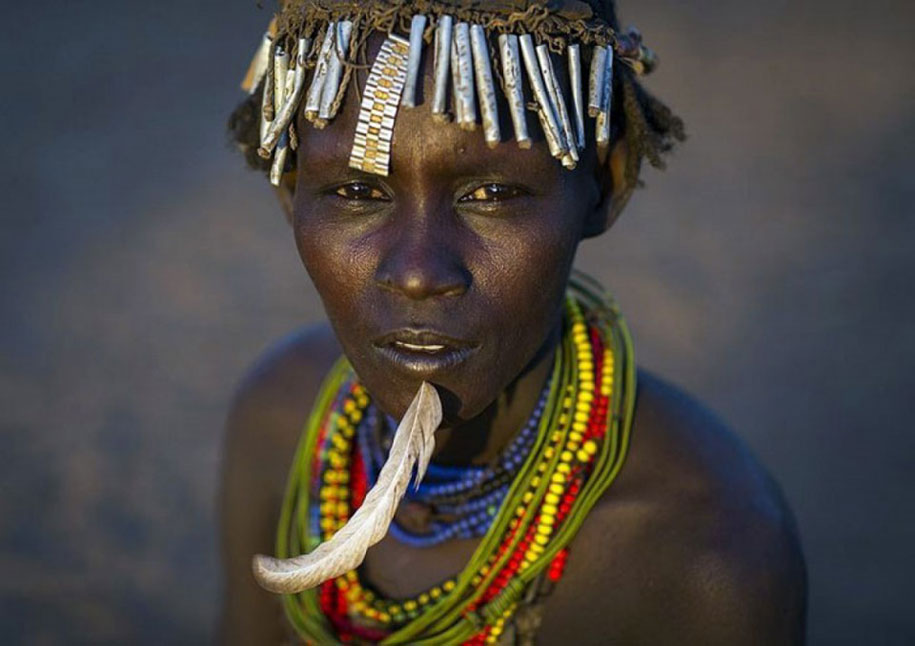 The photographer has been following the customs and traditions of the Tribe in Ethiopia for a long time. He finally collected some impressive pictures of the people wearing the jewelry they made from garbage.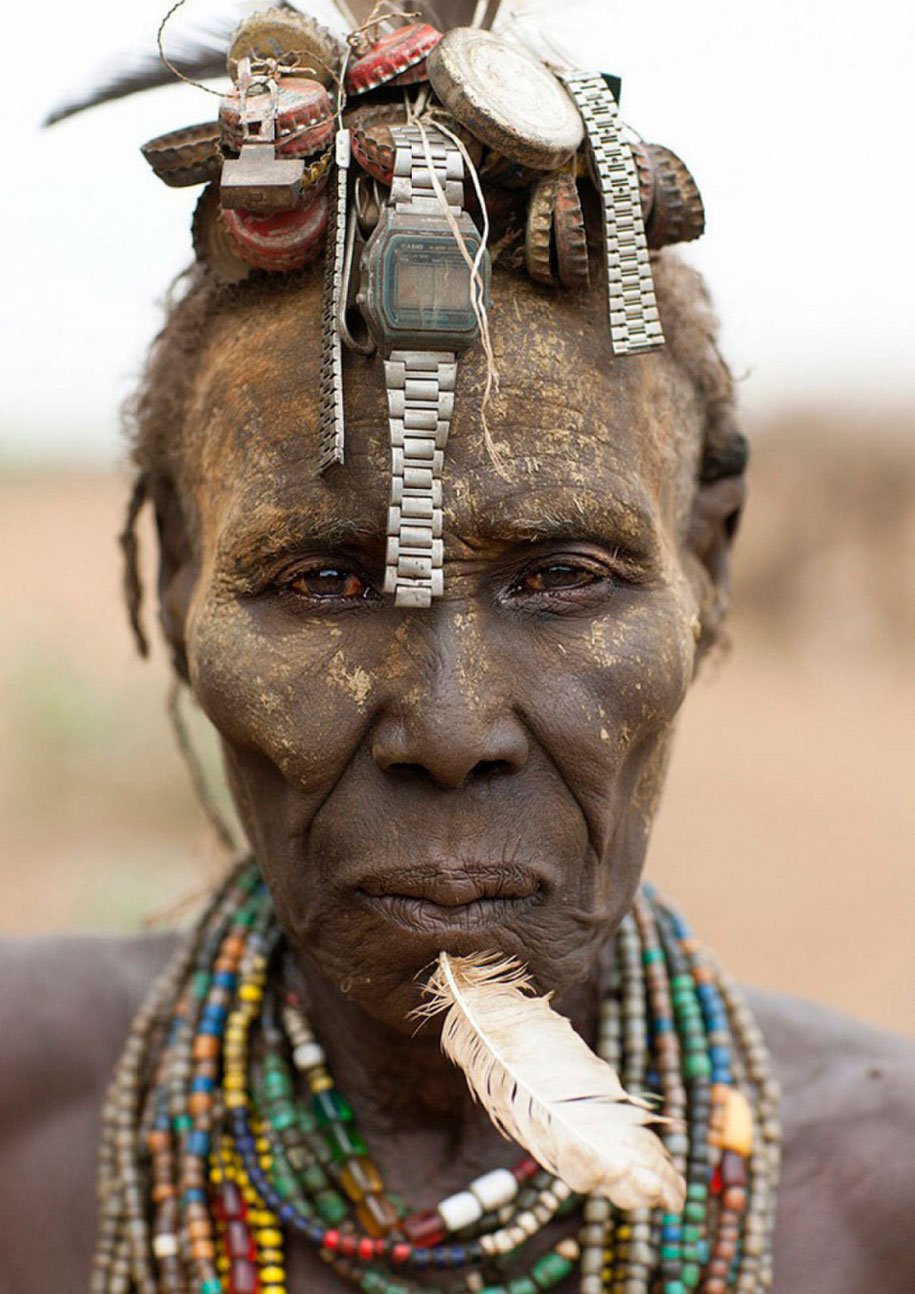 Read More: Pictures Showing The Difference Between What Media Shows Us Vs What Is The Actual Reality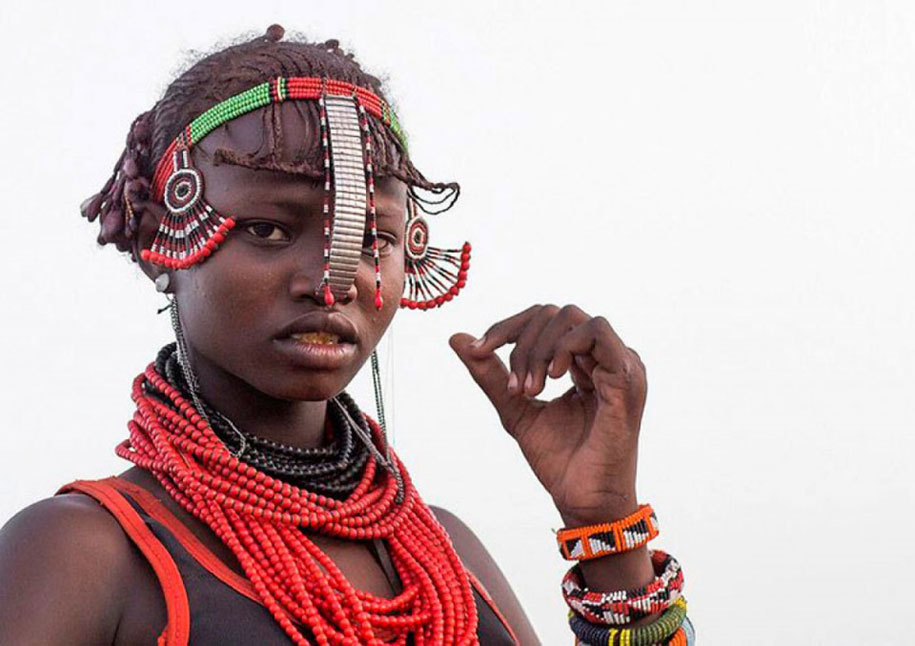 These jewelry are not only a smart utilization of garbage but it also makes a very good decorative stuff for the tribe people. They did not make it for commercial use but they only make for the tribe people to wear it.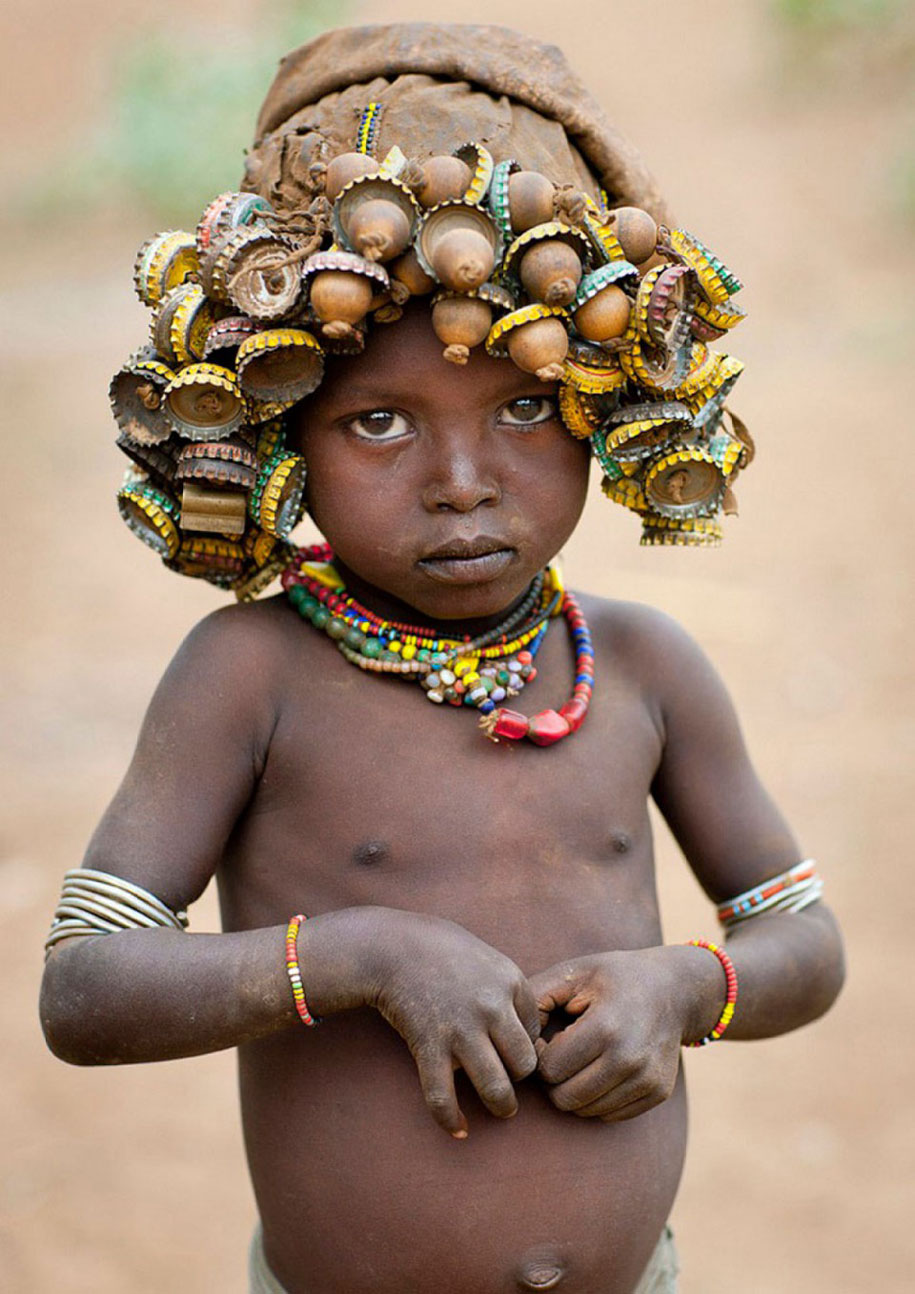 The tribe has some rules for the people wearing the jewelry. They only have to wear a specified jewelry according to their age and status.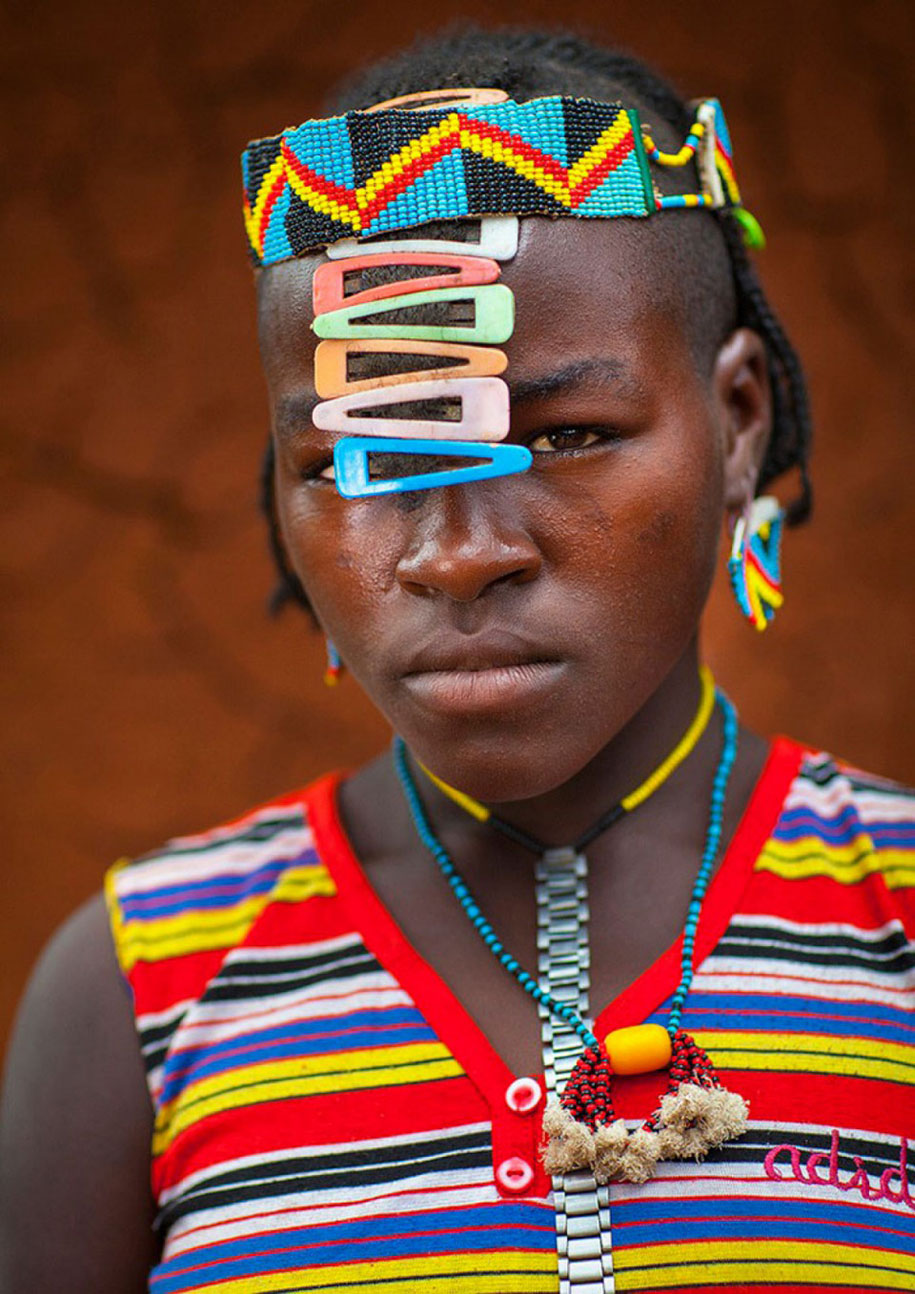 They use metallic garbage like bottle caps, aluminum waste, wasted watches, rusted chains, some silver mesh etc and turns them into beautiful pieces of jewelry.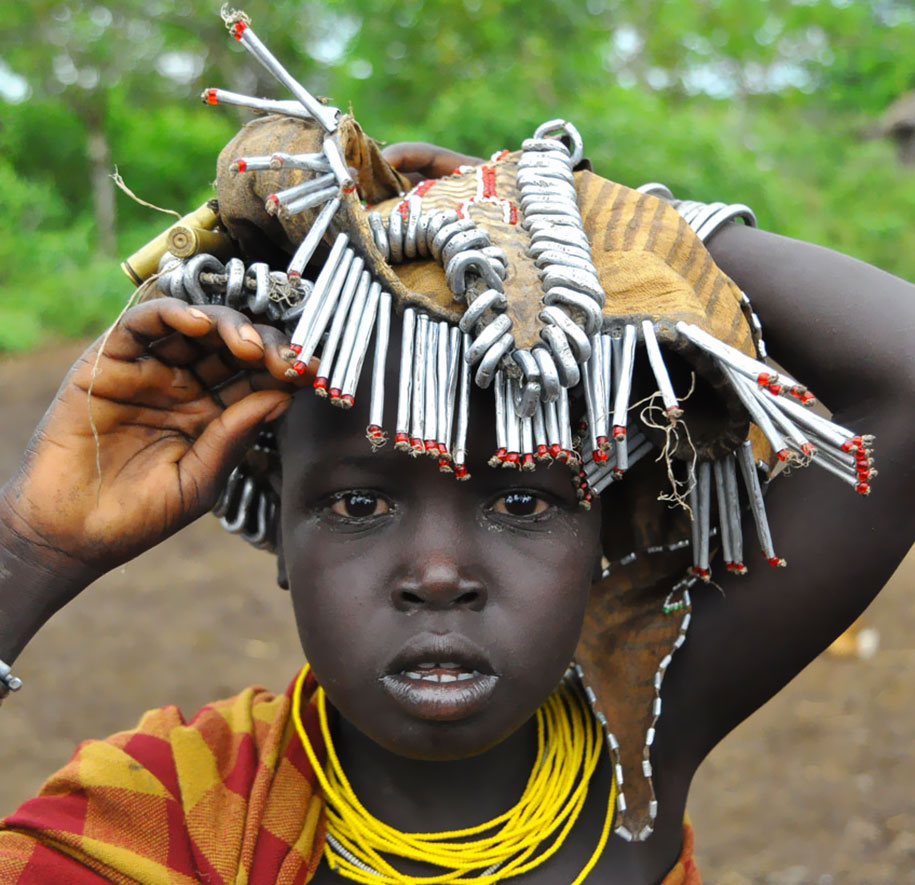 The head wigs are worn by both small boys and girls. They could wear any type of head wigs regardless of their gender.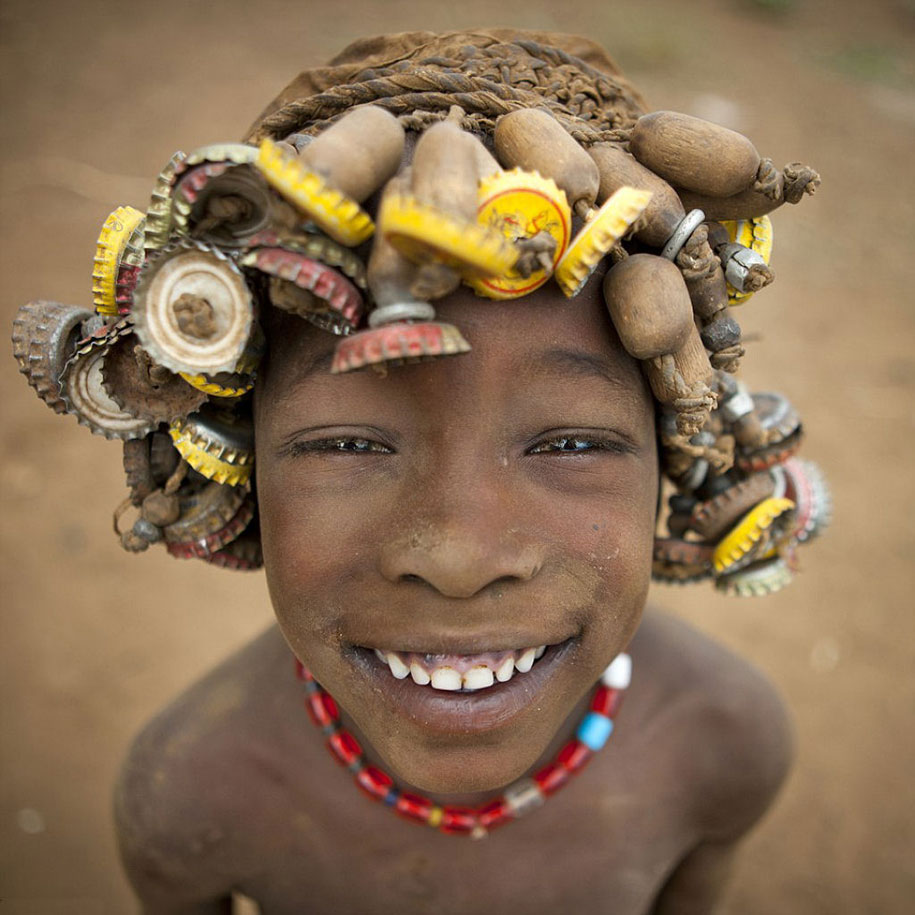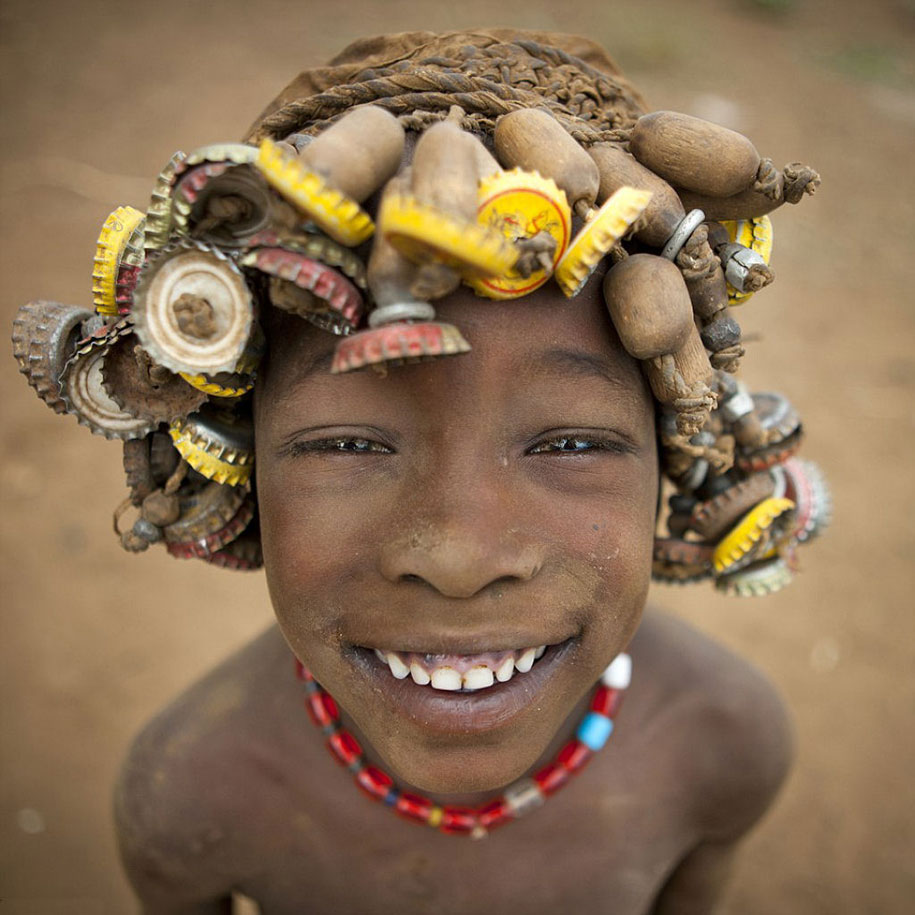 The crown on the head is worn by elder women. The elder the woman the bigger would be its crown.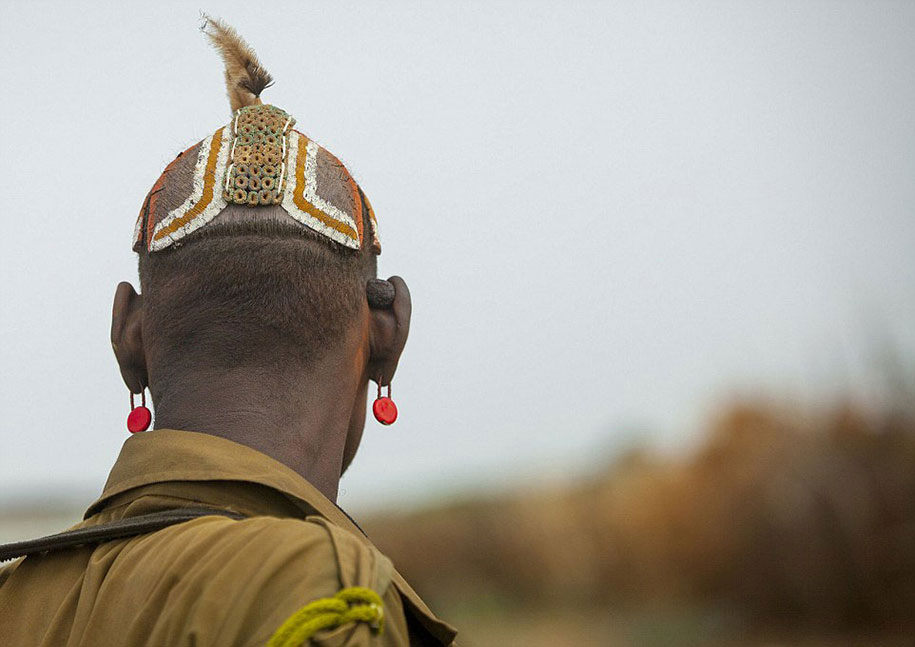 The men can wear only headpieces made from the broken watches until they remain unmarried. Once they get married, they get to wear the bigger head-pieces.