The bond we share with our siblings is incredible. This relationship is one of the most important in our life that we would always cherish. No matter how much we fight with them, we love them the most. The story of this brother-sister is something that would break your heart. Their pictures surfaced on the internet for all the right reasons. Beckett Burge who is just 3-year-old is suffering from acute lymphoblastic leukemia and undergoing treatment. His elder sister who is just 5-year old instead of going out to play with her friends she takes care of him.
More Info: Beckett Strong | Kaitlin Burge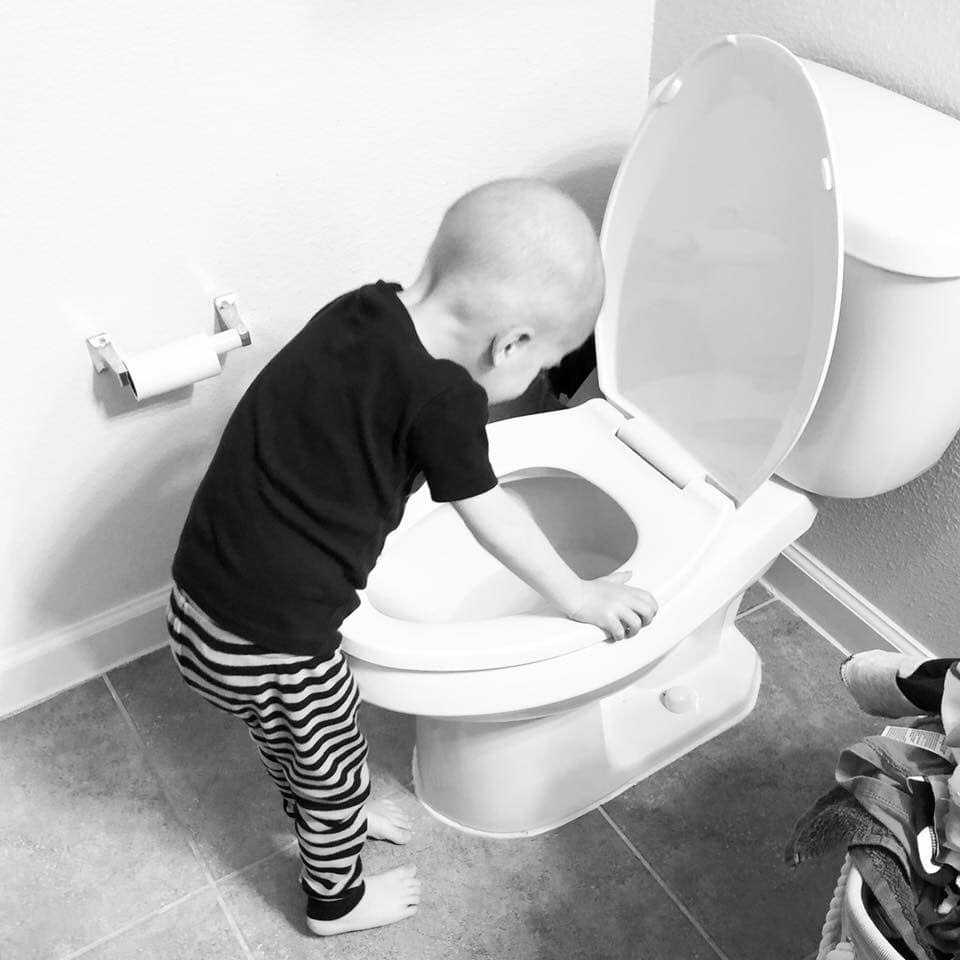 Beckett was diagnosed with leukemia last year in April when he was just two-year-old. After that, he had to spend months in the hospital for his treatment. He had to undergo chemotherapies and blood transmissions. On his sister, Aubrey's fifth birthday Beckett came home from the hospital after a whole month. They both have an incredible bond and Aubrey always takes care of her little brother.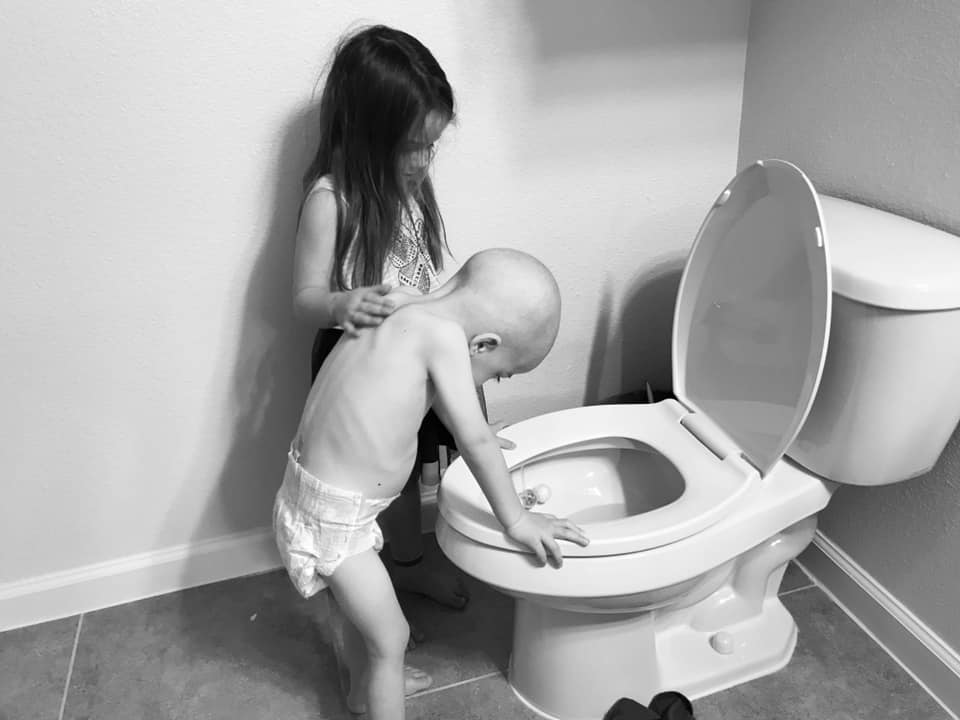 Read more: Bamboo Water Bottles Made By An Indian Student As An Alternate For Plastic Is Brilliant
Their mother, Kaitlin Burge clicked a picture where Aubrey is rubbing Beckett's back when he is falling sick. She later decided to share the picture just to show that our family is who stands with us in our hard times. Kaitlin also told that Aubrey loves gymnastics but they had to stop her from doing so as they had a lot of expenses due to Beckett's condition. He will also have to go through his treatment for about two more years.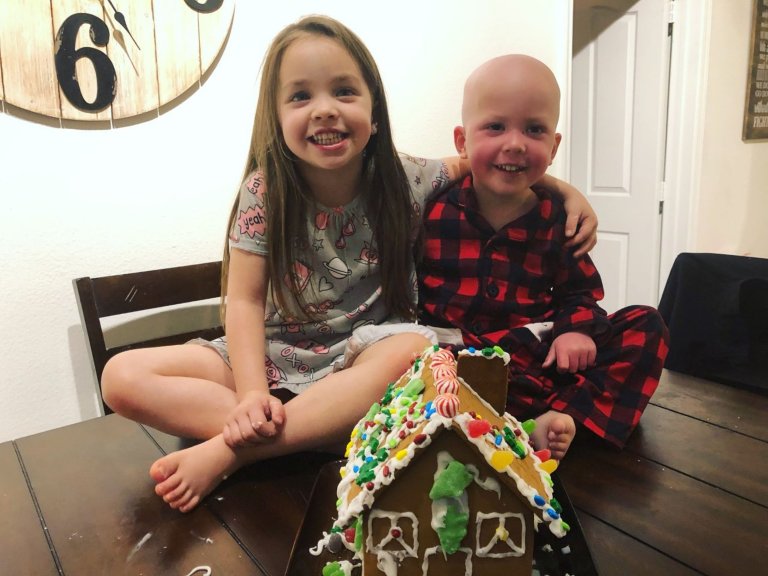 However, even after going through these medications and therapies regularly, Beckett has shown great strength. He has to go to the hospital regularly for his treatment and has to take chemotherapy pills every night. Yet after all this suffering he is always happy and spends a lot of time with his sister. It would break anybody's heart seeing this little kid in such a condition. We hope he would get better really soon.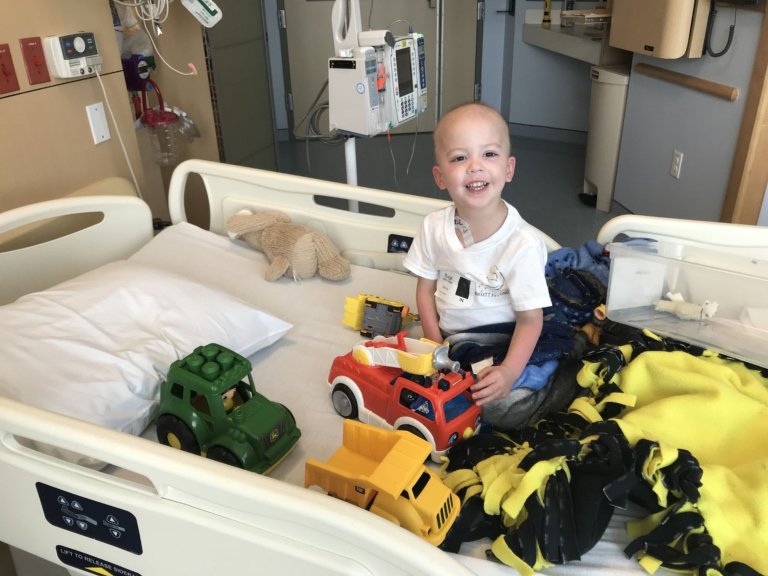 Read more: Man Shares How He Convinced His Asian Father To Finally Accept His African Girlfriend