Being in love is undoubtedly the best feeling in the world but when you are ready to take your love to another level and finally decides to tie the knot, the major concern that strikes your mind is the dilemma that whether your parents and family will accept the person or not? For people in love, the only thing that matters is the person and their character but for the family, there are many other criteria that they take into consideration like the caste, religion, race, etc. Sometimes these things act as a barrier and that's exactly what happened with this man when his Asian father was not ready to accept his African girlfriend, but he finally convinced him. Read more to know how!
More Info: Edna Sophia/ Facebook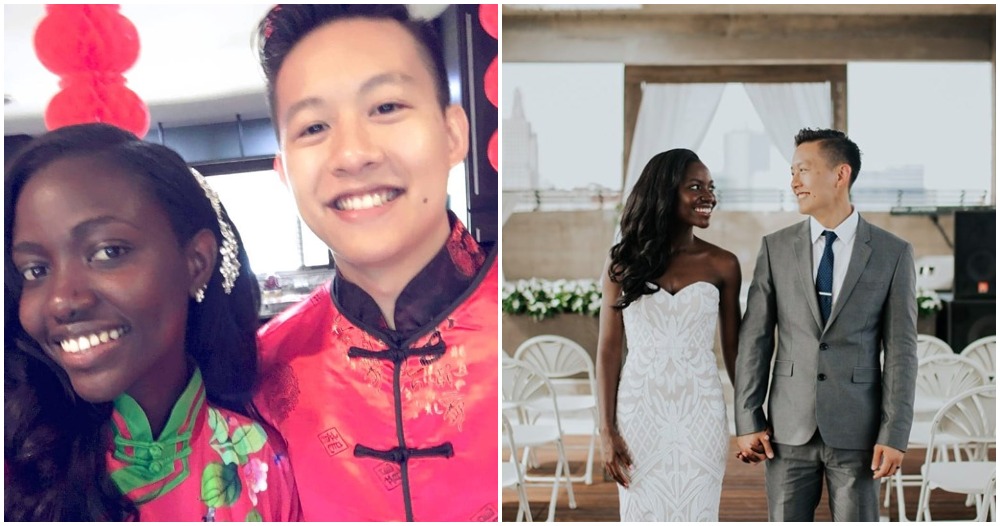 Clarence Tan lives in the USA and he has recently tied the knot with his African girlfriend Edna who belongs to Ghana, West Africa. But this journey of his relationship to marriage wasn't any easy for him. He shared his story in a group on Facebook called Subtle Asian Traits.
He shared in his post about what happened when he told his parents about his relationship with his African girlfriend. Initially his Asian father was against his relationship and instantly disapproved his African girlfriend but finally, he convinced him. On Facebook, he shared about his journey of convincing his parents. The post went viral and gained about 72k reactions and 7.2k comments.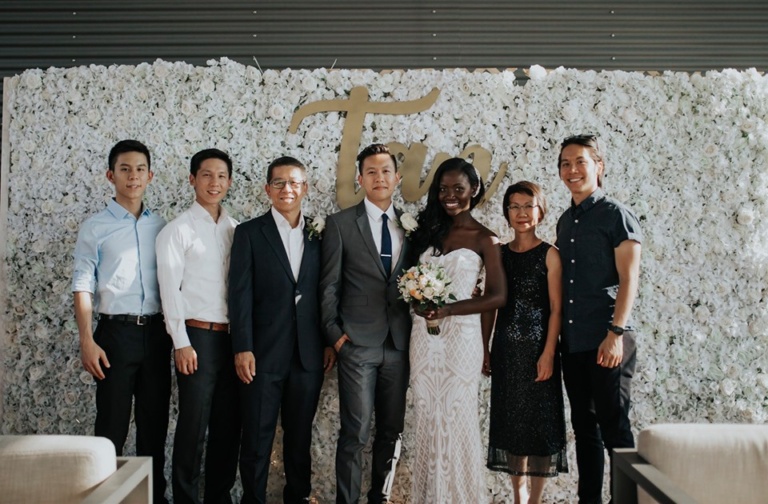 Clarence's dad believed that interracial marriages don't work for long, as there is a difference in culture that brings a lot of difficulties into a relationship. Though Clarence knew that Edna was the one and he only wanted to marry her but he did not want to go against his parents. But his Dad said that despite his approval if he wishes to marry his girlfriend then he will not have the support of his father.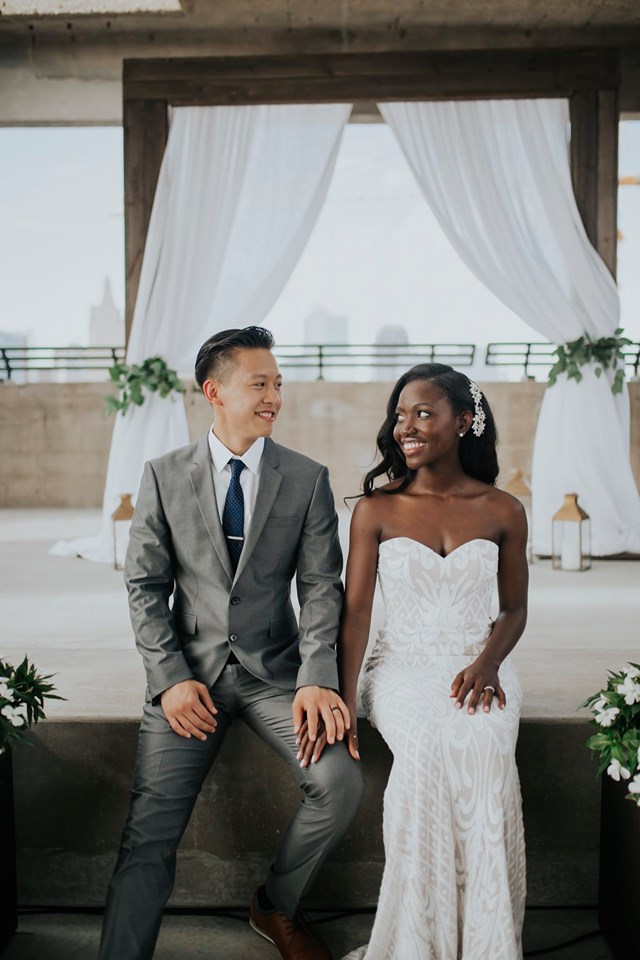 Read more: Man Makes Amazing Transformation, Gets 8 Pack Abs By 4 Minutes Of Workout Daily
Clarence respects and loves his father a lot. He gives all the credit of him being at any position to his father. He says, "My dad is a great father and I respect him a lot. He has an incredible work ethic, sacrificed a lot to provide for us, and always puts our family first— I attribute most of who I am today to the example he set. So it was extremely upsetting when he told me he didn't approve of Edna."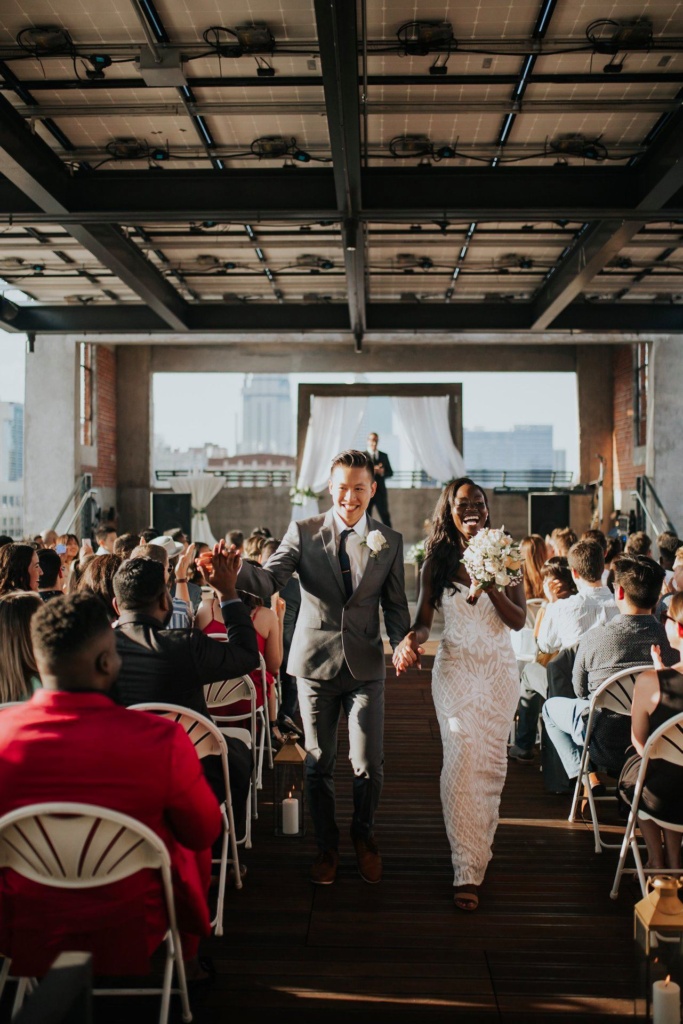 Later, to convince his Asian father he started inviting Edna to his house. This was really challenging for both Edna and Clarence's family. Though his dad's disapproval of their relationship affected it but he was always polite while greeting her. Sometimes it was really bad for Edna as she could sense the disapproval of Clarence's family.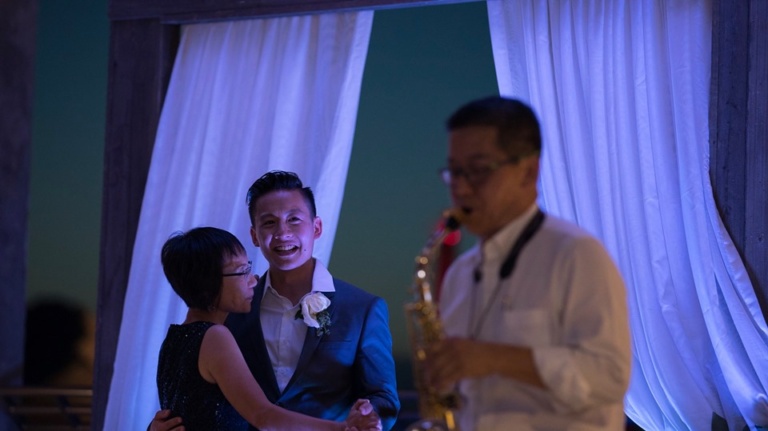 However, as time passed, Edna spent time with his family and they had dinner together. Family of Clarence came to understand that Edna is very intelligent as well as caring, polite and genuine. After these 3 years of their relationship, they both were able to marry each other with the approval of Clarence's family.
Clarence said that his Dad was really happy with the marriage and played saxophone for his mother and son dance. All is well that ends well and Clarence and Edna's story defines it well.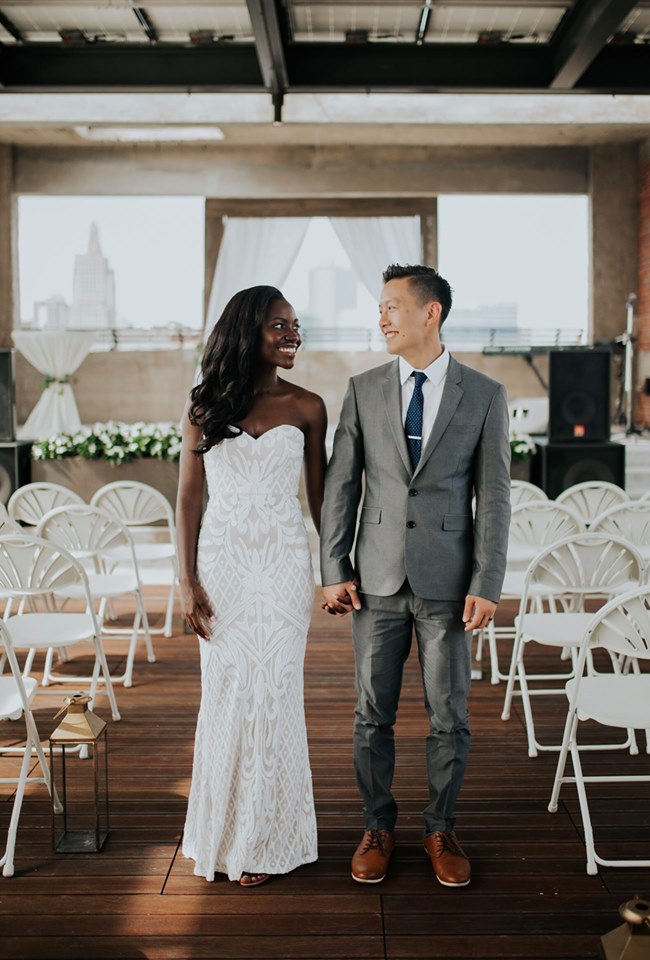 Read more: Bamboo Water Bottles Made By An Indian Student As An Alternate For Plastic Is Brilliant