When was the last time your sibling commented something about your looks? When you ask your brother THE QUESTION, i.e., "How Do I Look?" can there be any response which is not funny? The sisters are more or less themselves ready for a funny response. They would never imagine their brothers saying something 'good' even though they would be looking like a princess. That is how close yet each other's worst enemies siblings are!
This is what exactly happened when a Twitter user Syrianting suggested that, "If you ever wanna be humbled, ask your brother how you look". This tweet of her instantly went viral with a lot of sisters publicly sharing the responses they got. Scroll below to see this funny response from brothers which will for sure make you fell off your chair!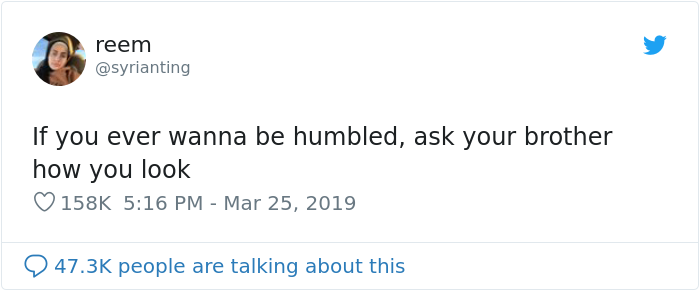 1. "Do I look like your boyfriend?" LOL!!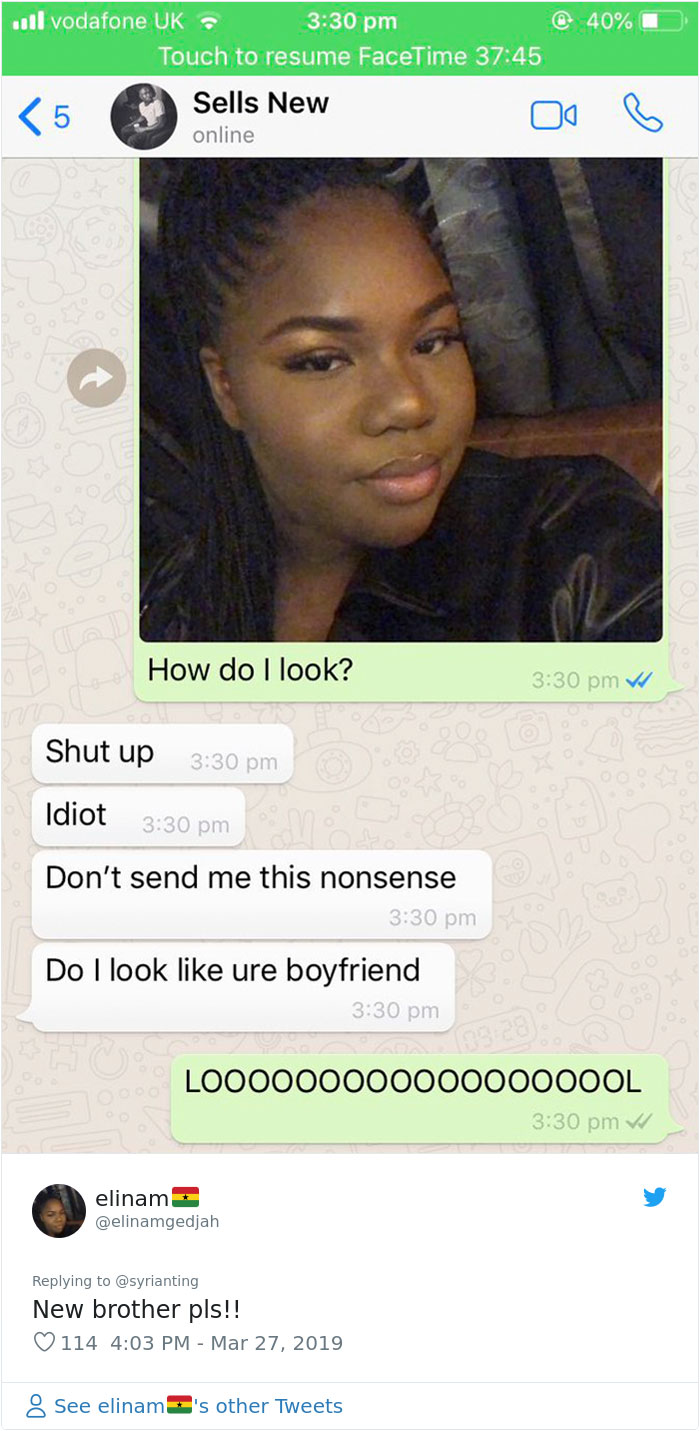 2. Cut to the chase. Don't waste my time!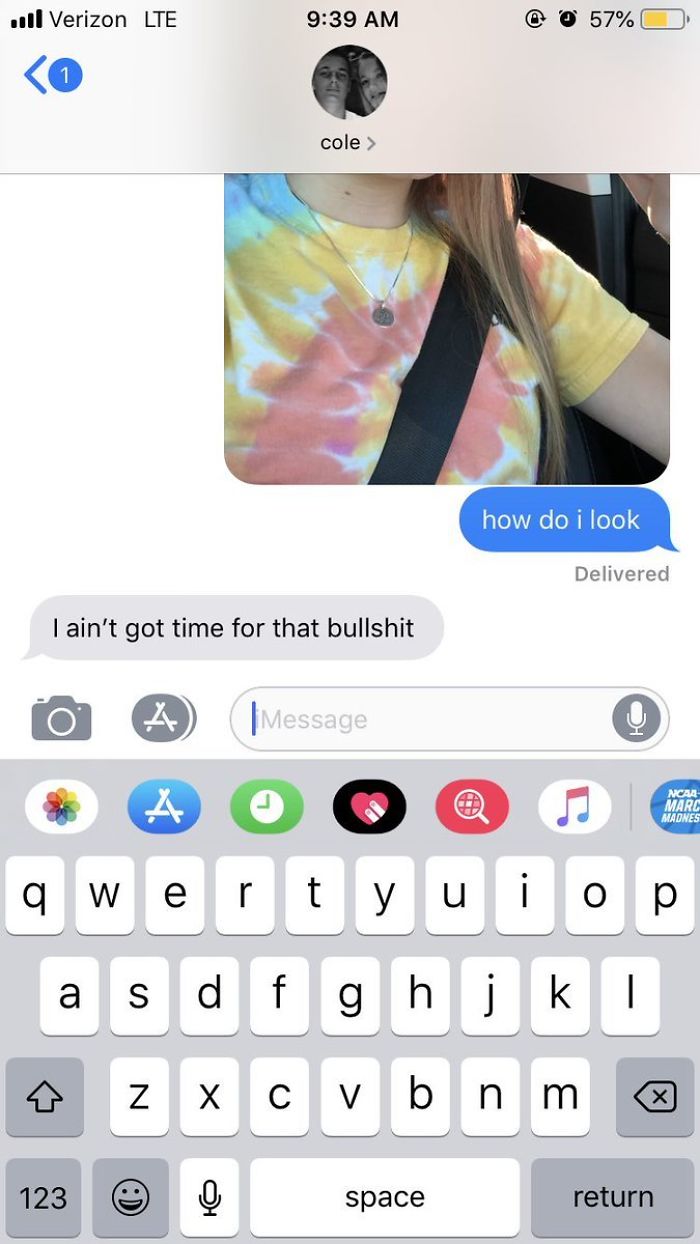 3. Okay, this one is damn funny!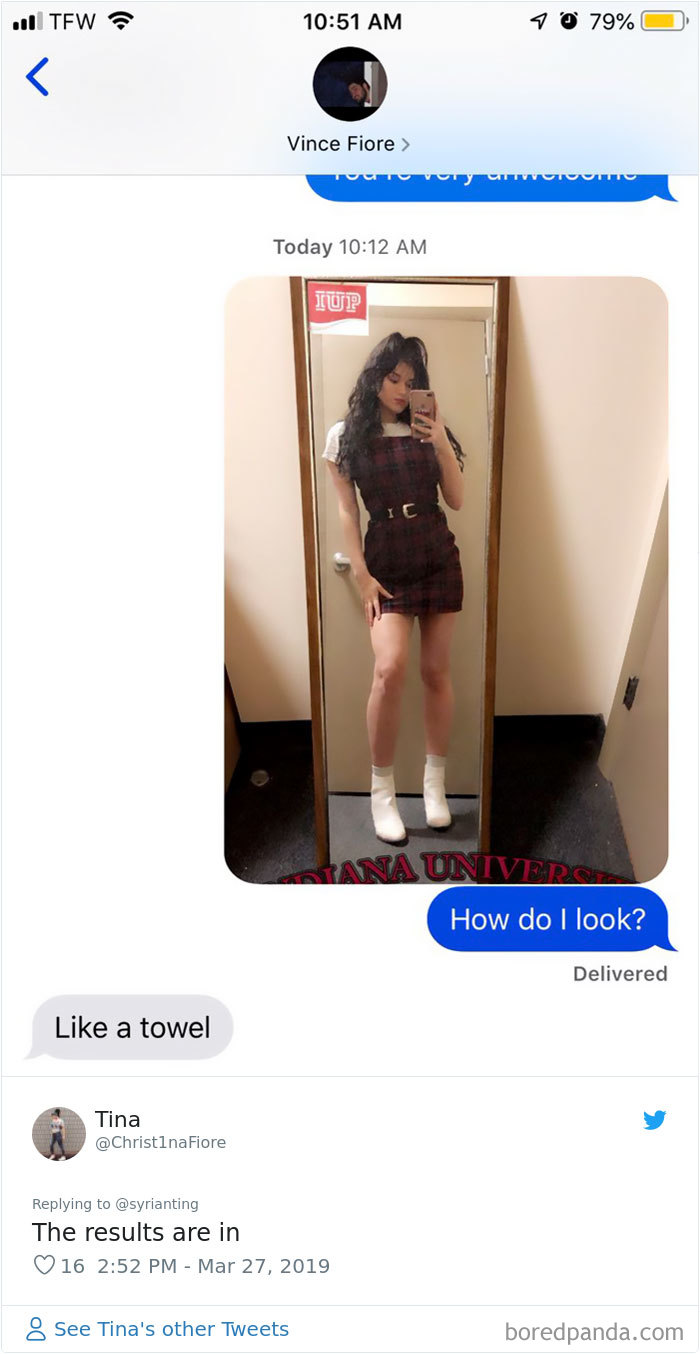 4. Damn, now that's cold!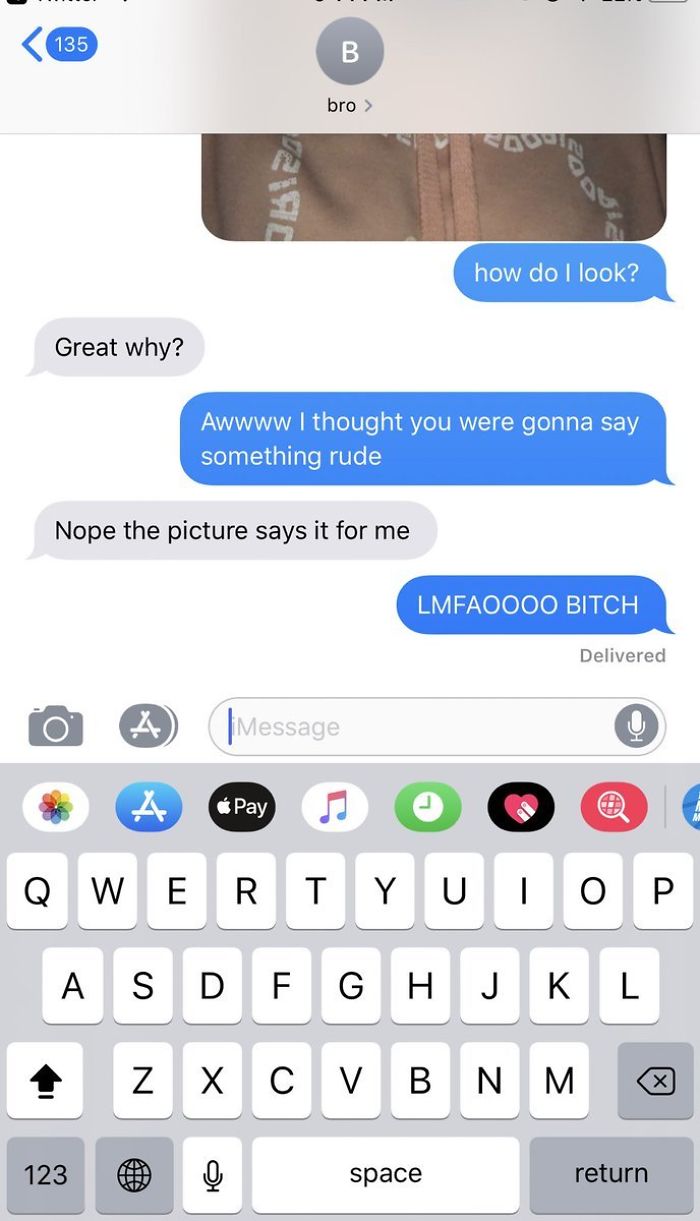 5. He didn't even compare her to the updated Chuck E Cheese 

6. I am eager to know her response after this.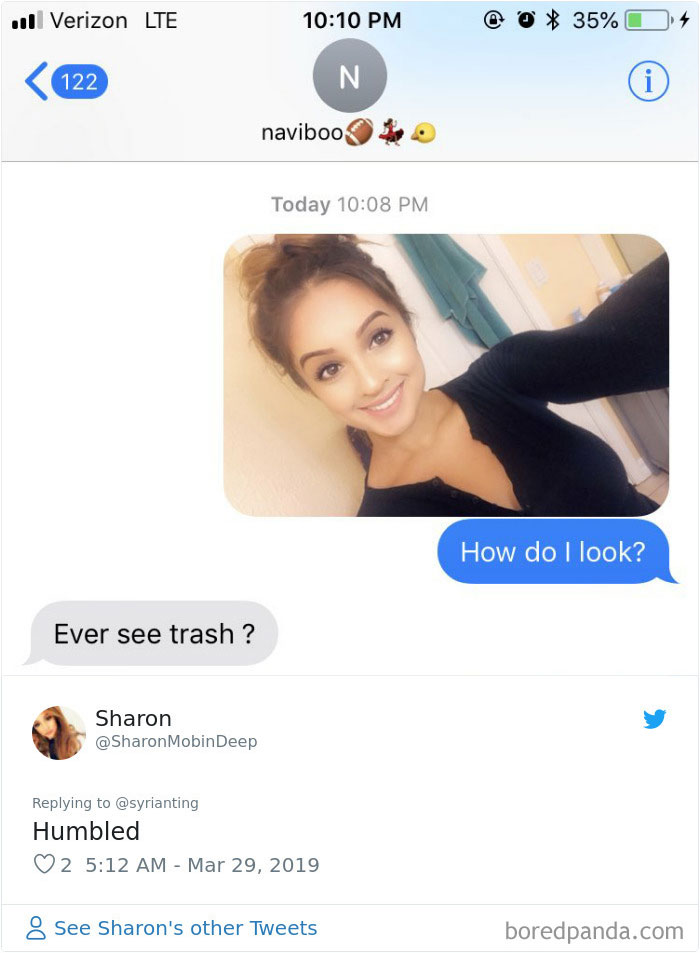 7. Waited for 2 hours and for what? LOL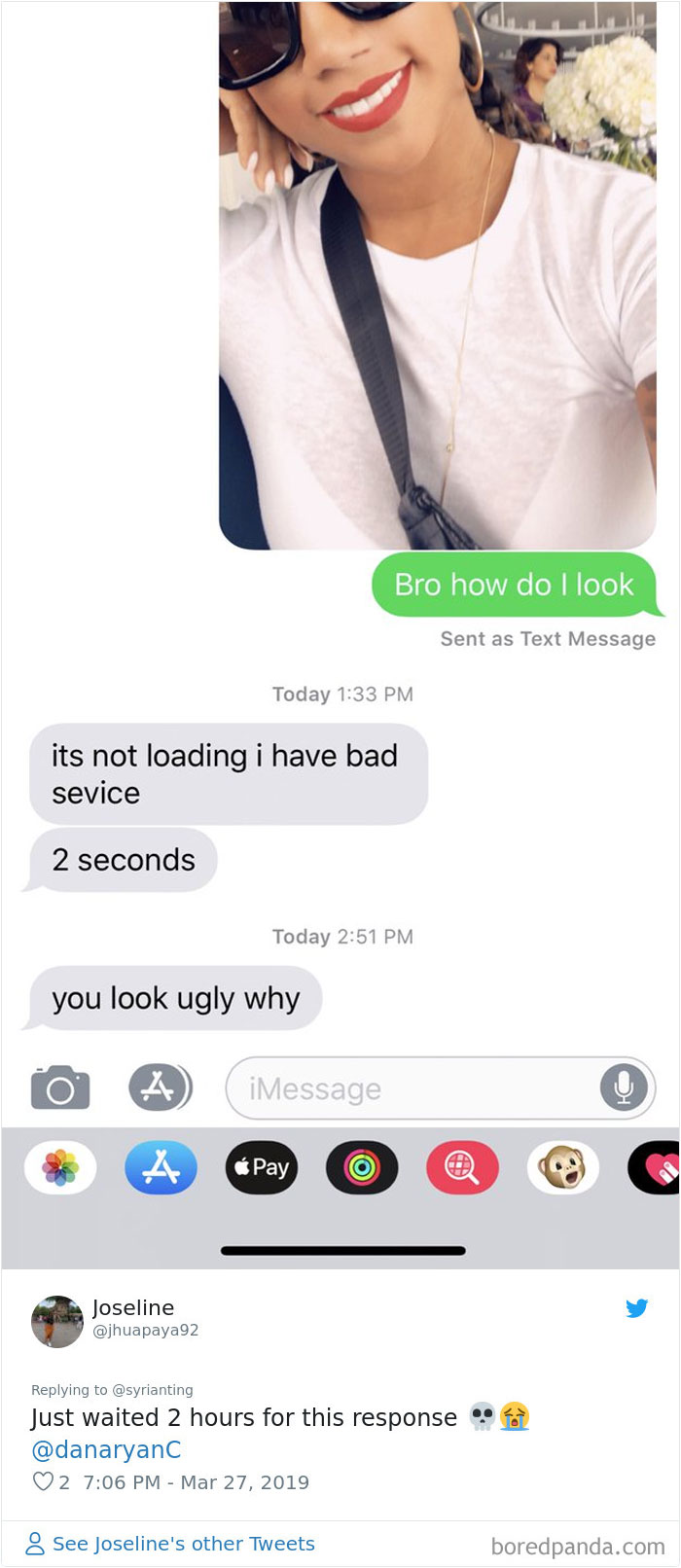 8. We have WINNER for the funniest reply guys!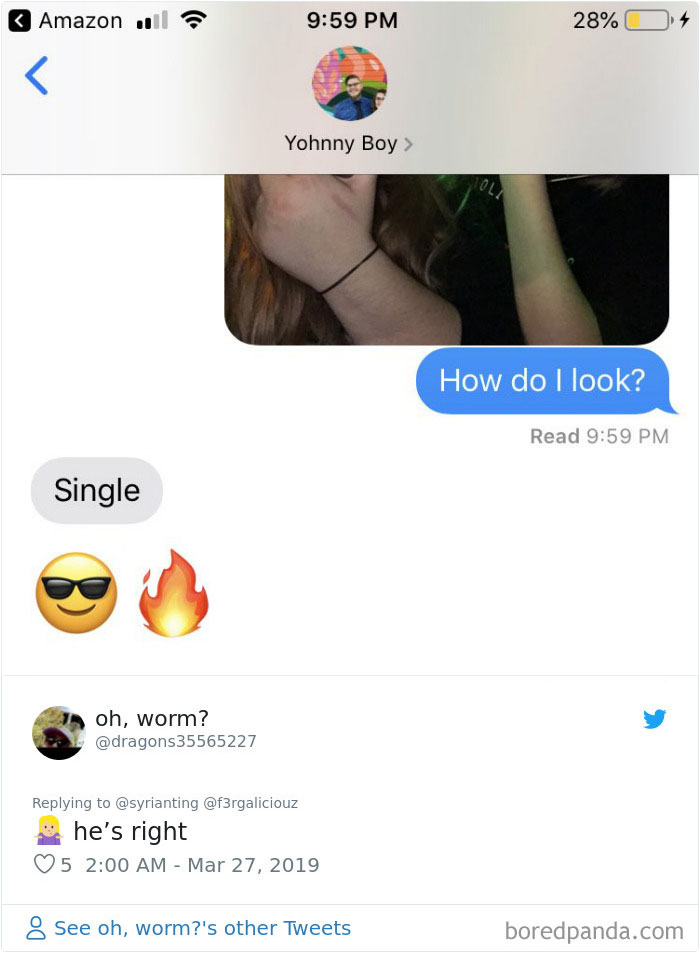 9. At least he is the most logical one out here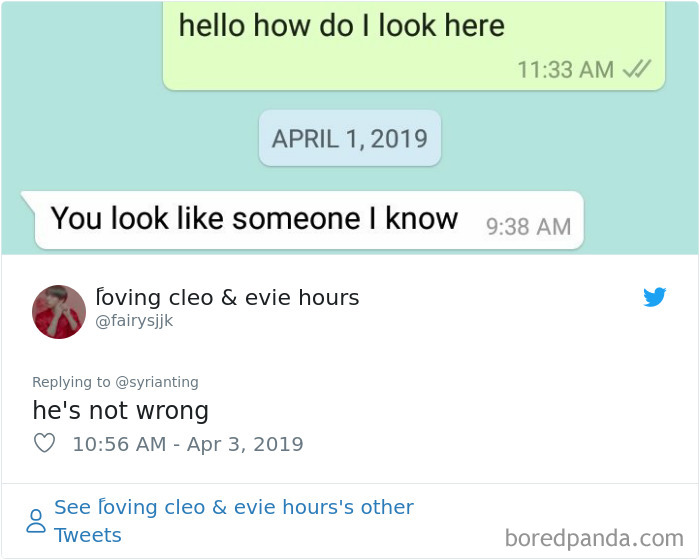 10. I bet she actually cried after reading this, not so funny response, which she would have expected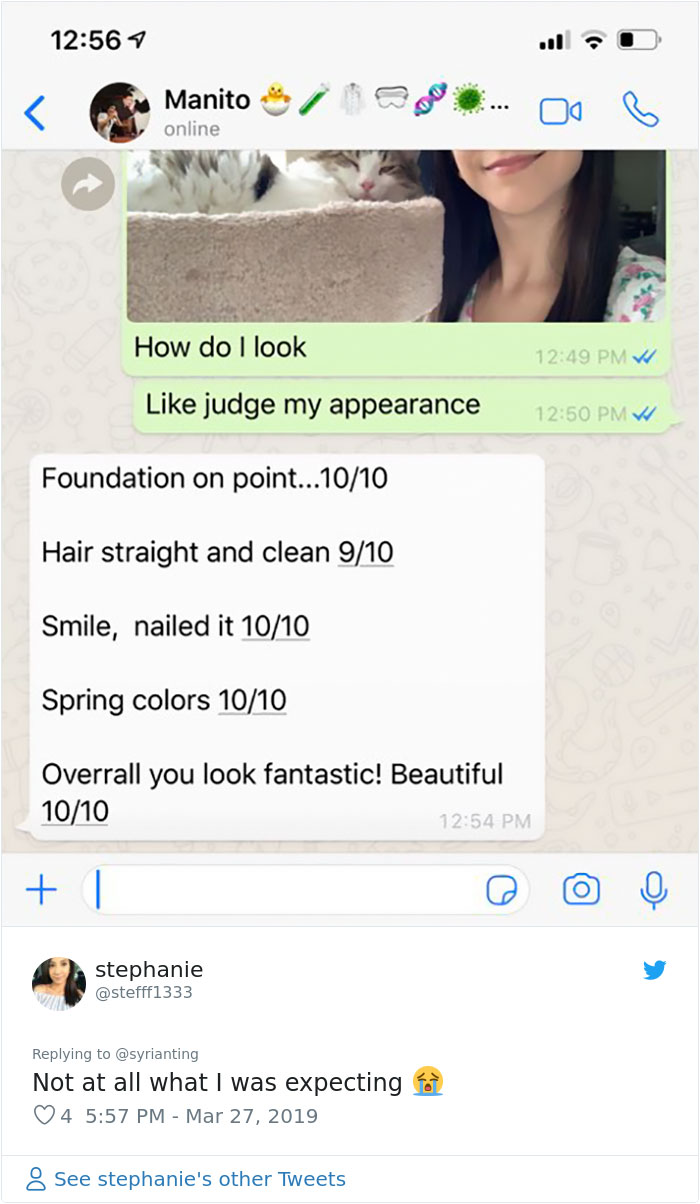 11. He did put a lot of thought in the story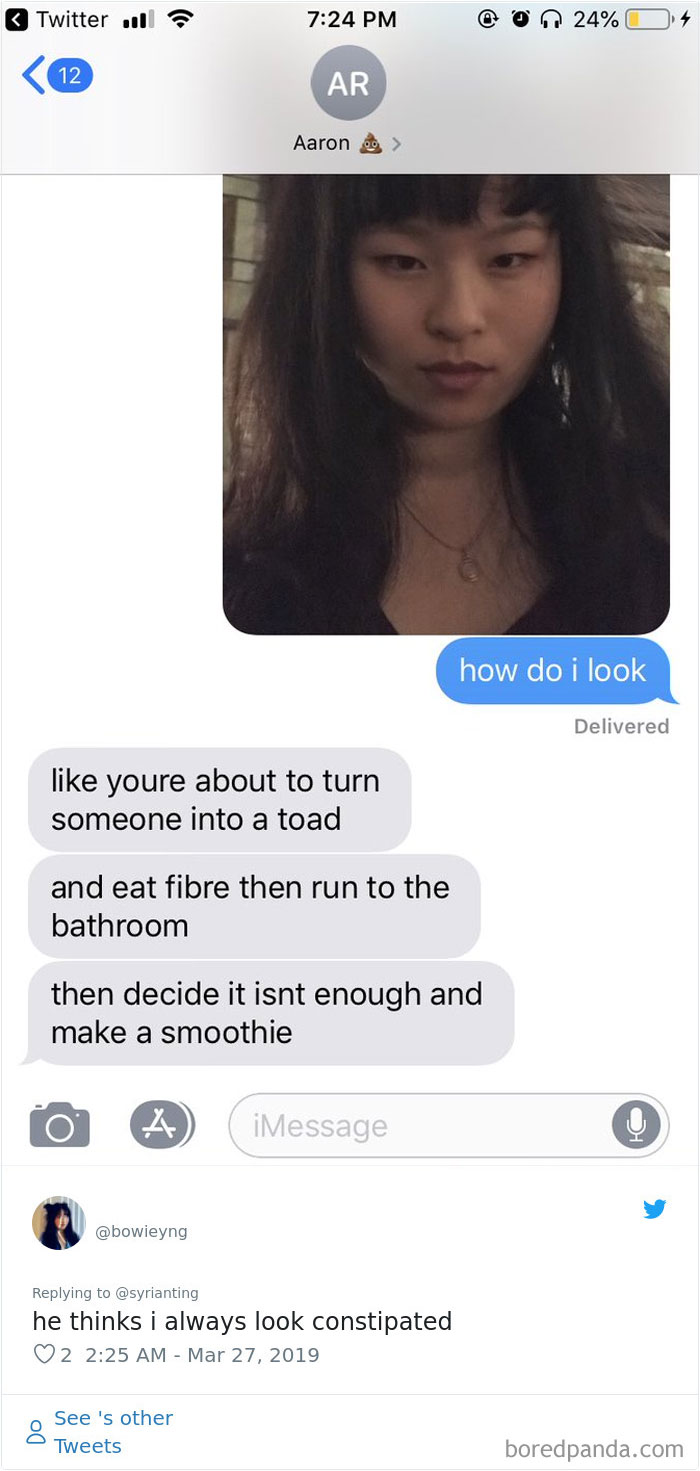 12. This one is no JON SNOW ( He knows everything)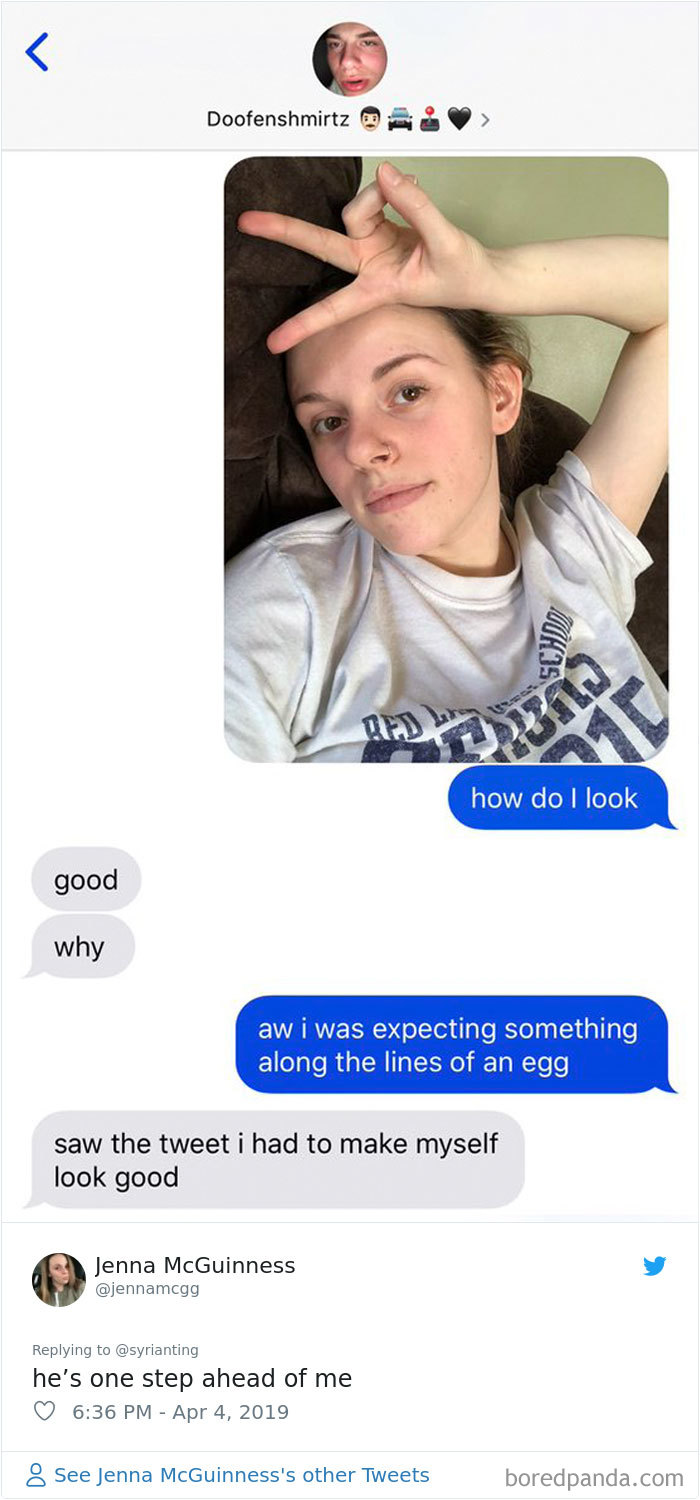 13. Was it a compliment or an insult? You would never know, I guess!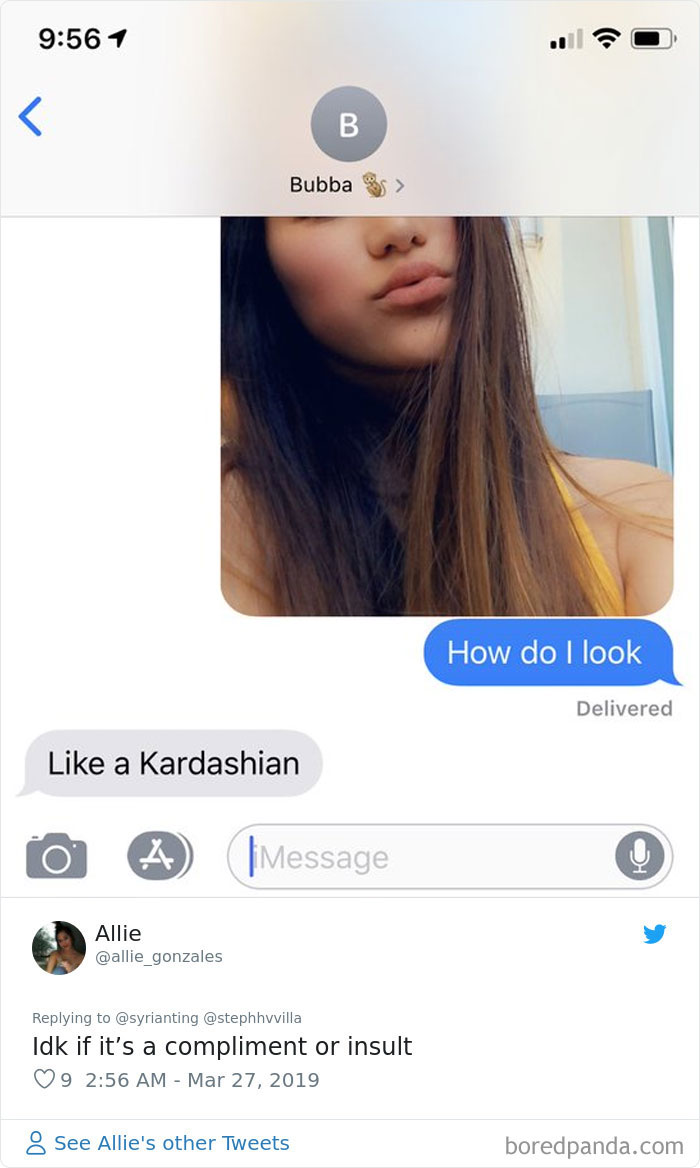 14. Savage!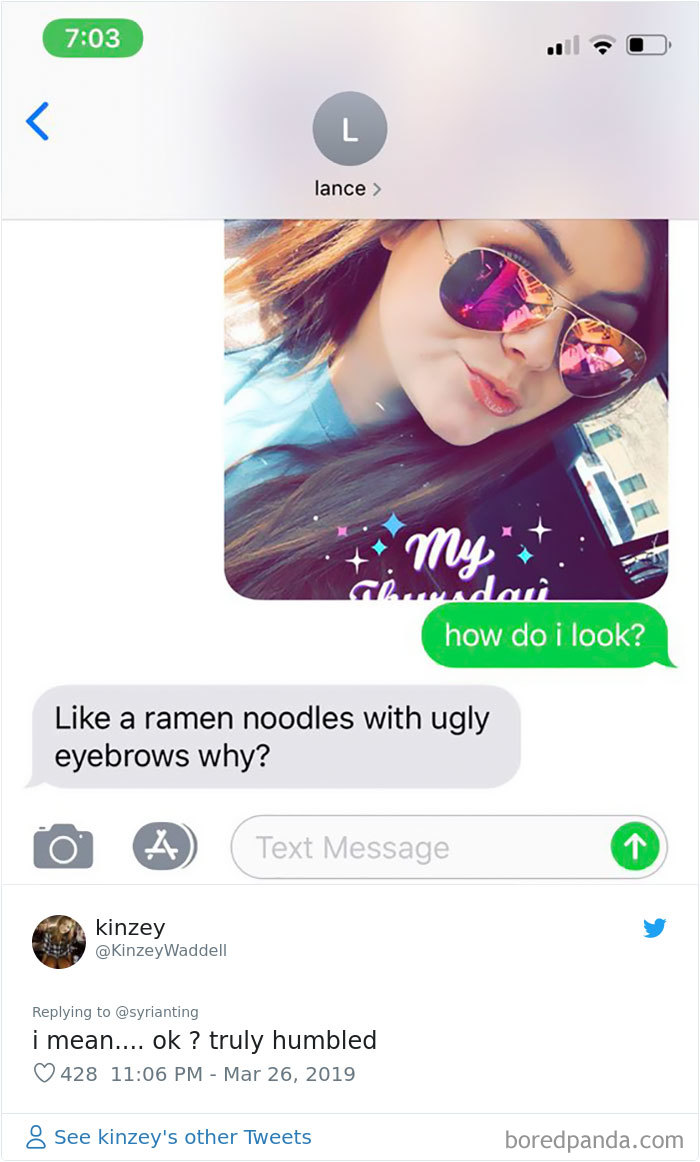 15. He didn't even have to wait for the picture!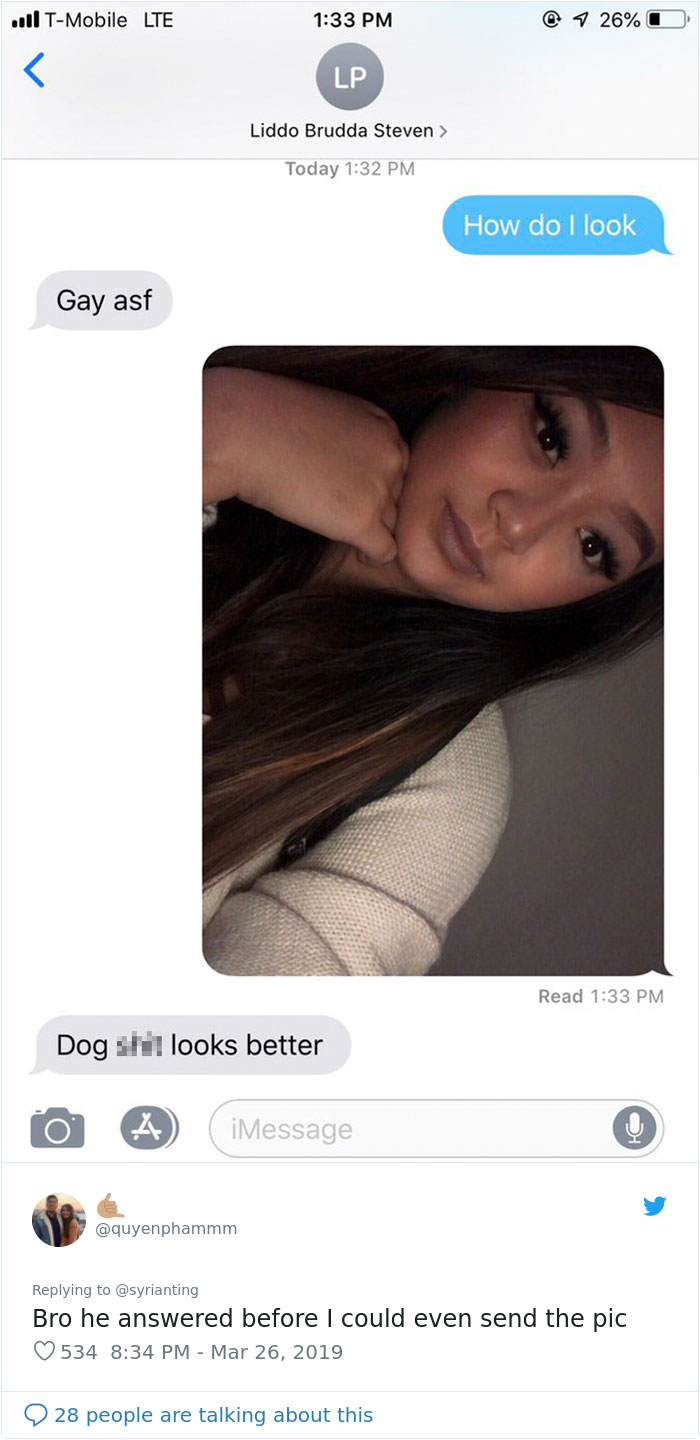 16. Brothers will be brothers!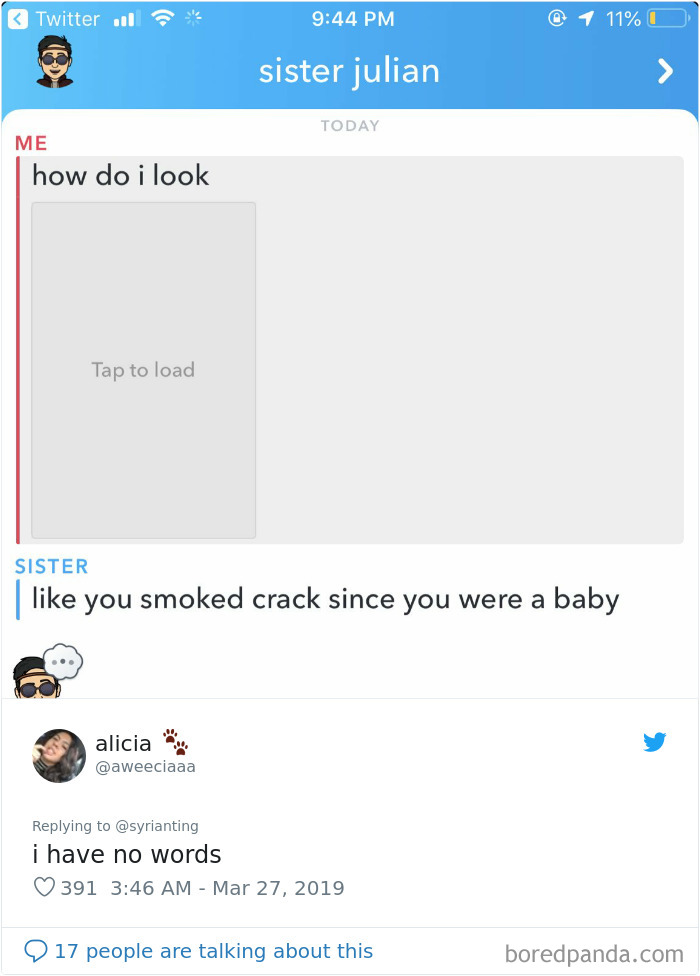 17. Bum… NO, wait! SuperBum.

18. I have no words for this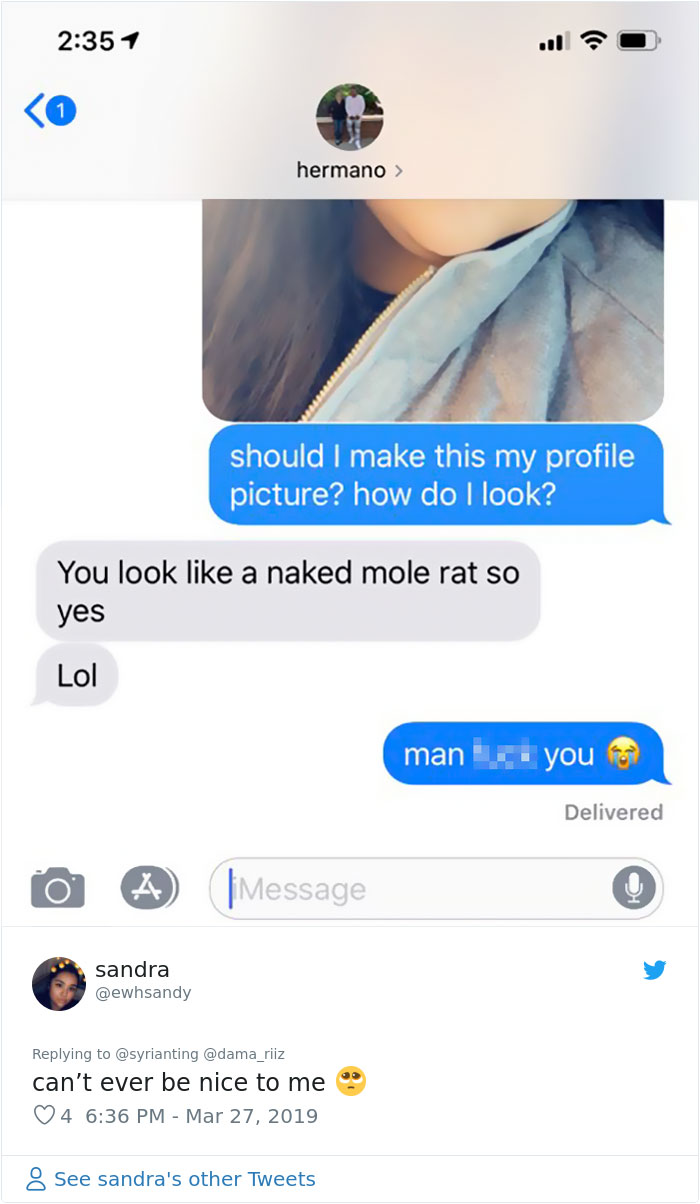 19. "Your legs look photoshopped" hahaha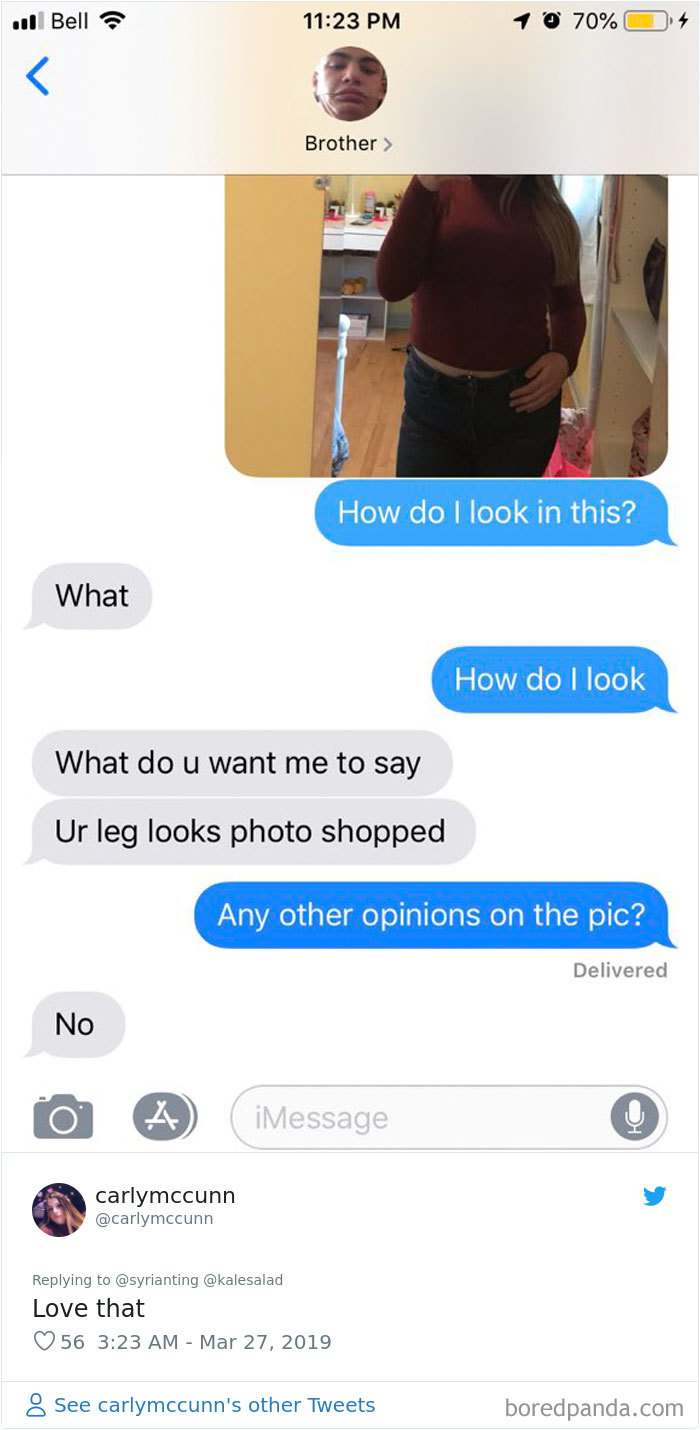 20. Oops! This might hurt!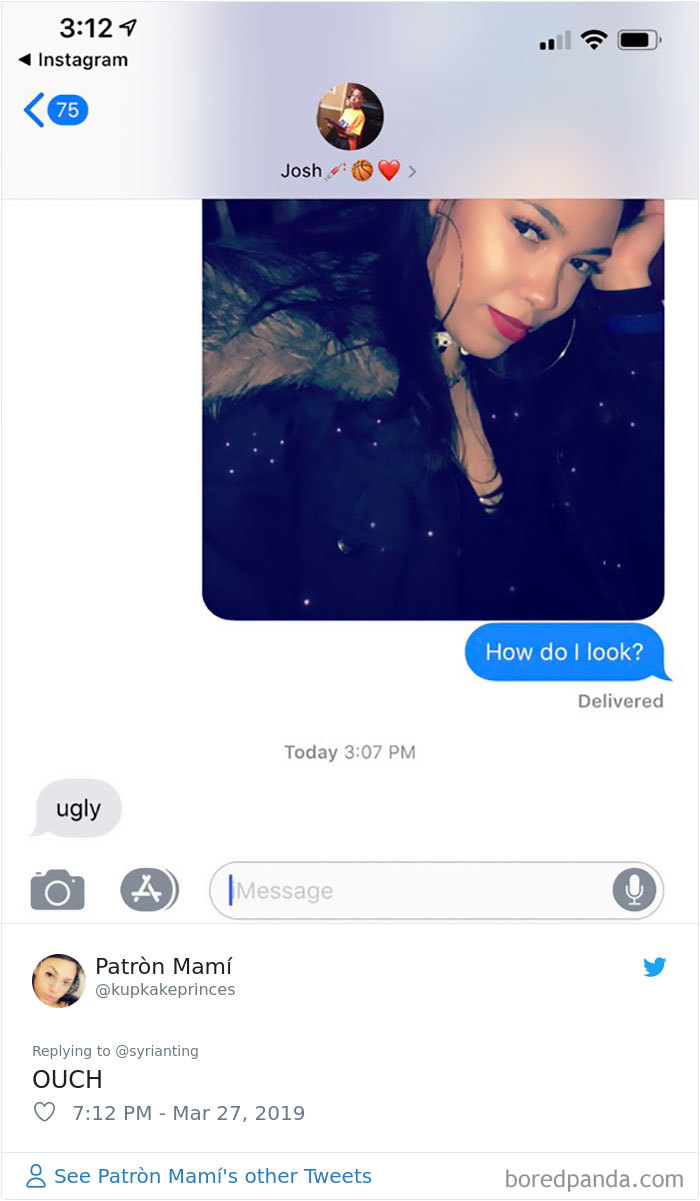 Read More: Kylie Jenner Lashes Out At Critics Who Question Her Being A Self-made Billionaire