Getting married is a new start to life and a very special moment of life. But this groom who is Cambodian had the worst day of his life on the day his wedding was. The bride to be and his fiance left right before the ceremony and turned the moment of joy and happiness into tears of sadness.
More Info: Facebook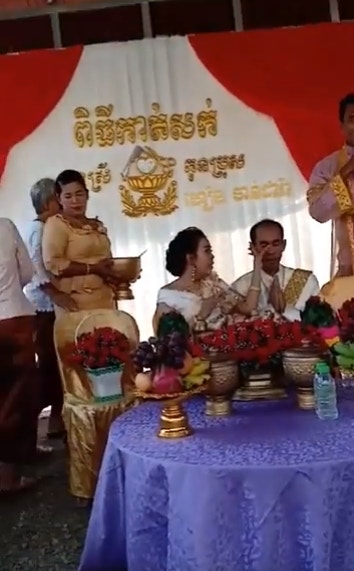 However, all the preparations for the wedding were done. The guests and relatives had already arrived so to not let everyone get disappointed the groom's sister wore a wedding gown and acted as the bride to make everything happen like it was planned.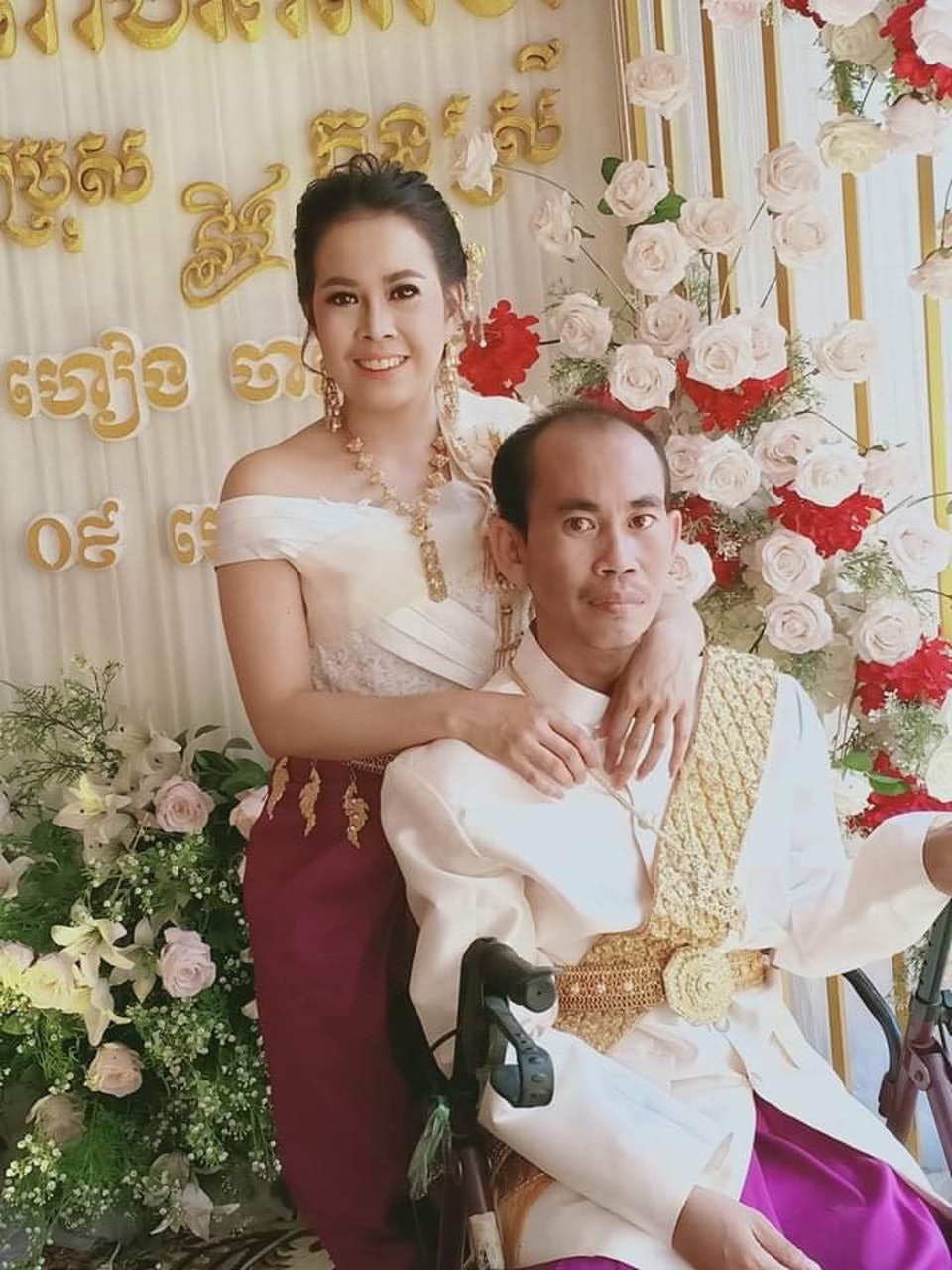 Read more: Poor Boy Couldn't Afford Toys So He Converted Old Slippers Into Model Cars
For what all happened the Cambodian groom was really sad all the time. He was crying all the time and his sister was there with him every time to comfort him and wipe his tears. He was deeply affected by what has happened. Understandably what happened made him really sad and tears were falling from his eyes all the time although he usually doesn't cry. This is really heartbreaking to know something like this happening to someone that too on such a special occasion.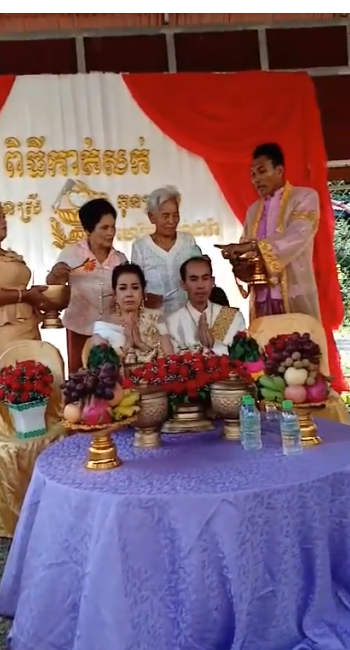 Later the groom's sister shared a post on Facebook saying, "How could you play with my brother's feelings, and the feelings of our family?" The groom's brother also shared a post on social media showing is anger,"He was able to marry the person he loved, but the bride abandoned him because of the pressure of her family," He also said that if she didn't want to accept the groom she should have told it before and it was no point leaving the ceremony at the end moment.
Read more: 46 – Year – Old Mom She Had Dated 20 Years Younger Guys And Revealed Her Secret To Look Ever Young
បងកុំយំអីណាបងសំណព្វ70ប្អូន មិនដឹងជួយយ៉ាងមុិចទេ ខ្ញុំសូមសំនូមពរភ្ញៀវកិត្តិយសទាំងអស់ អញ្ចេីញមកចូលរួលរួមញាំការបងខ្ញុំយប់នេះផង កុំអោយកូនកំលោះអស់ក្តីសង្ឃឹម ខ្ញុំសែនស្រណោះដល់បងប្រុសជាទីស្រលាញ់ណាស់ ស្រលាញ់ពេញបេះដូង ស្រលាញ់លេីសពីរជីវិតខ្លួនឯងទៅទៀត 😭😭😭😭😭

Posted by Sopha Len on Monday, April 8, 2019