Justin Bieber has made a really big accusation on his rival Eminem. Recently, the young pop sensation took his Instagram story to weigh the work of Eminem. He has claimed that Eminem doesn't have any sense of the new generation of Rap. Justin made this controversial statement while listening to the recent track "The Ringer."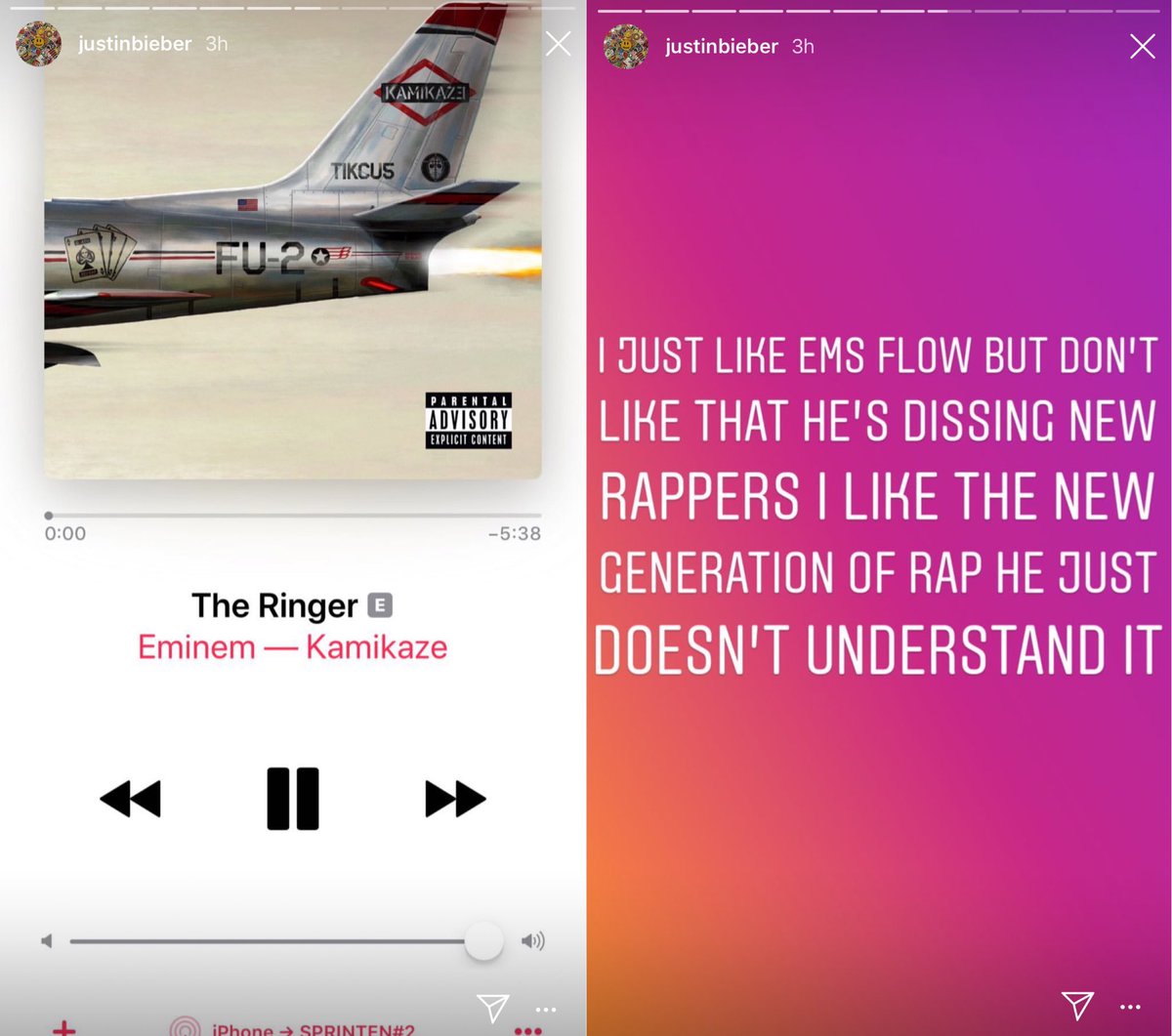 Justin Bieber commented in his Insta story, "I just like Em's flow but don't like that he's dissing new rappers. I like the new generation of rap he just doesn't understand it."
You may also like to read: Priyanka Chopra Denies Divorce Rumors By Calling It 'Nonsense' and Posts A Picture To Prove It
Before his comment, he also shared a screenshot from his phone while listening to Eminem's song "The Ringer".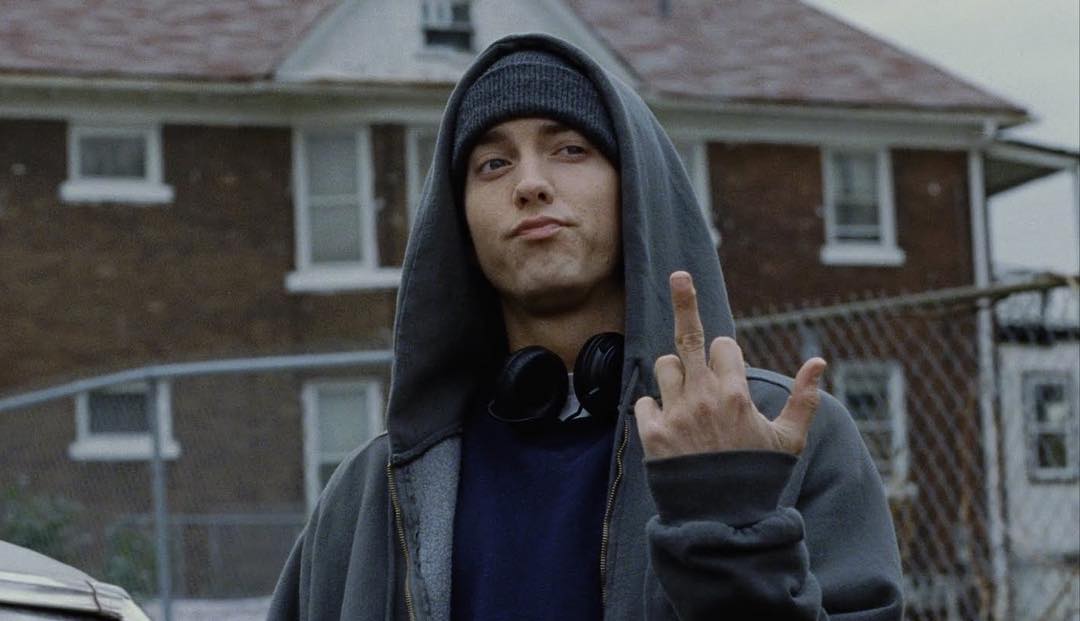 "The Ringer" belongs to the recent album, Kamikaze. Let us tell you this Album didn't receive much praise from his fans too.
And now Justin Bieber criticizing it publically is really big news for the Eminem and his fans.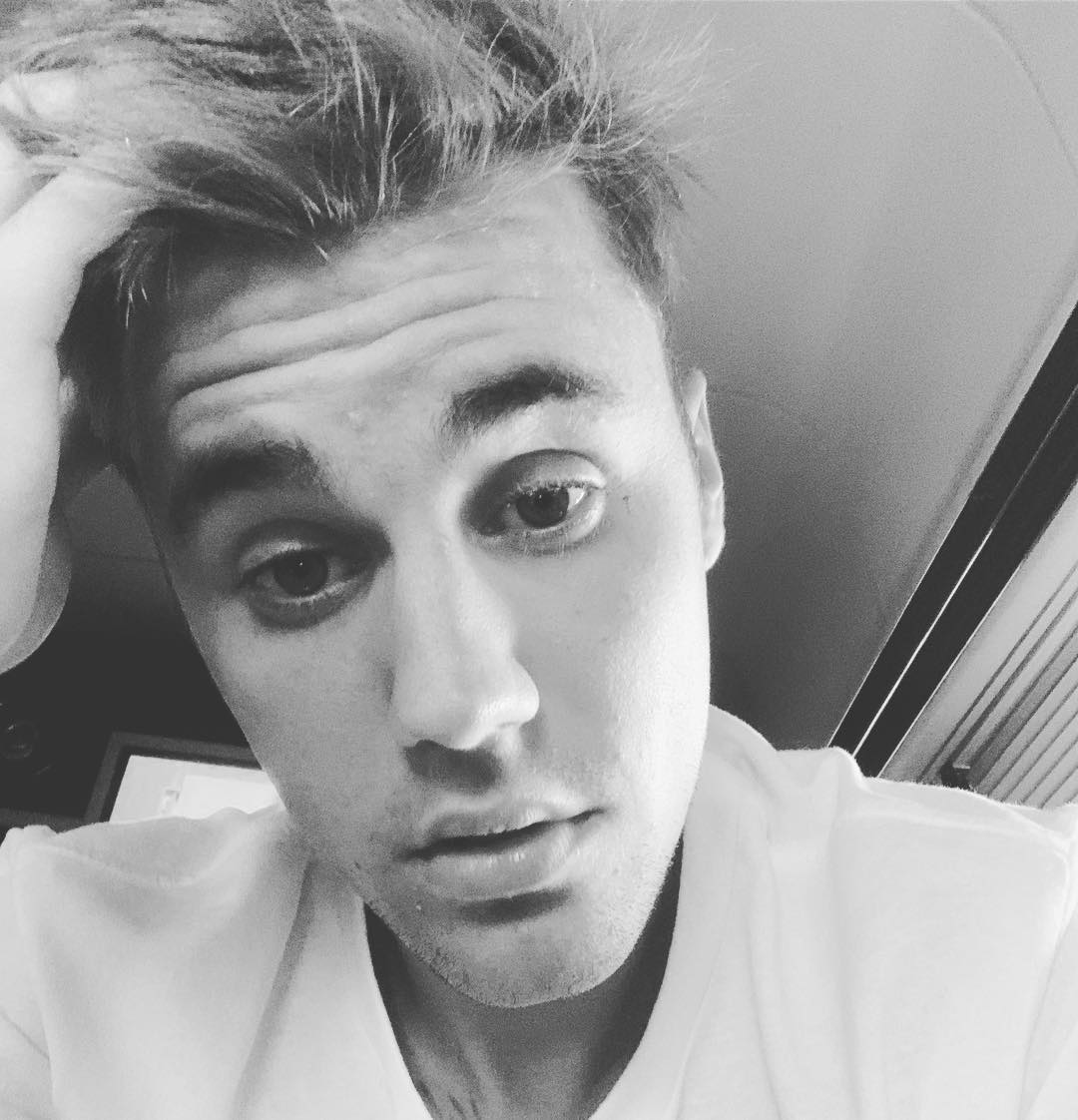 Although, in the same Instagram story, Justin Bieber admitted that he likes Eminem's music. But he doesn't feel that Eminem really understand the new generation of rap.
We have seen celebrities praising each other on social media. Sometimes they even make controversial comments. But it has happened for the first time in the history of music that one musician has taken his personal account to criticize the other. Note that, in this case, the other one is really experienced and a senior to Justin.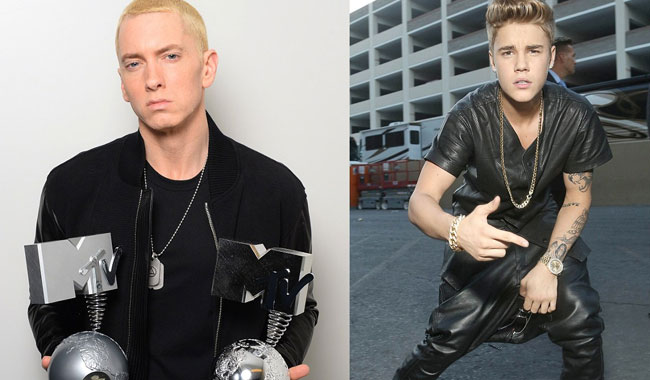 Well! this statement of Justin has lightened up a debate on Twitter. It has raised a competition of "who's best" among their fans.
You may also like to read: Nick Jonas And Priyanka Chopra To Sue US Magazine For Spreading Divorce Rumors
"Imagine thinking that Eminem doesn't know what rap is…. Eminem literally paved the way for a whole new section of rap lmao," commented one of The Ringer's fans on Justin's criticism over The Ringer.
Justin Bieber telling Eminem he doesn't understand rap 😂😂😂😂😂😂😂😂😂 dead

— Vanessa Taylor (@nessietaylor) May 1, 2019
However, Eminem has opted to stay silent on the matter.