Animal cruelty is one of the most disgusting things to ever exist. Though there have been several measures that different communities and organizations take to make sure it doesn't happen but its a shame to admit that there are places where animals are still treated so poorly. Recently in South African Farm, a case of animal cruelty has been reported where 108 diseased and abused lions were found. According to the people in South Africa, it is the most shocking case of animal neglect that they have ever witnessed.
More Info: Human Society International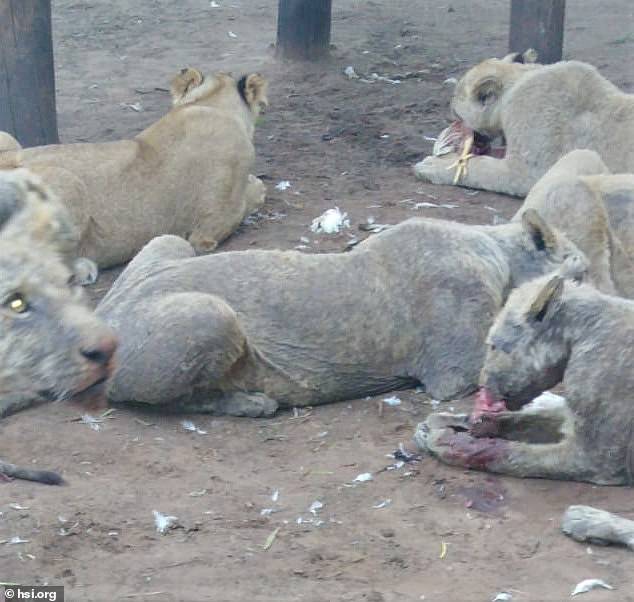 The news went viral when an anonymous source posted the pictures of the abused lions on the internet. The lions apparently lost all the fur which is said to be the result of a disease called mange, which is a skin disease caused by parasite mites.
The lions were kept in an overcrowded facility. 30 lions were kept in the space that was only meant for two. You can imagine the amount of animal neglect that these lions had to face. The environment that they were kept in was very filthy. We can imagine the condition of these abused lions through these pictures.
After this news came in light, Douglas Wolhunter, the manager of the National Council for Societies for the Prevention of Cruelty to Animals (NSPCA),  visited the South African farm and said, "It's hard to describe because it leaves you feeling hollow, knowing that you've got the king of the jungle in conditions like that. It's soul-destroying."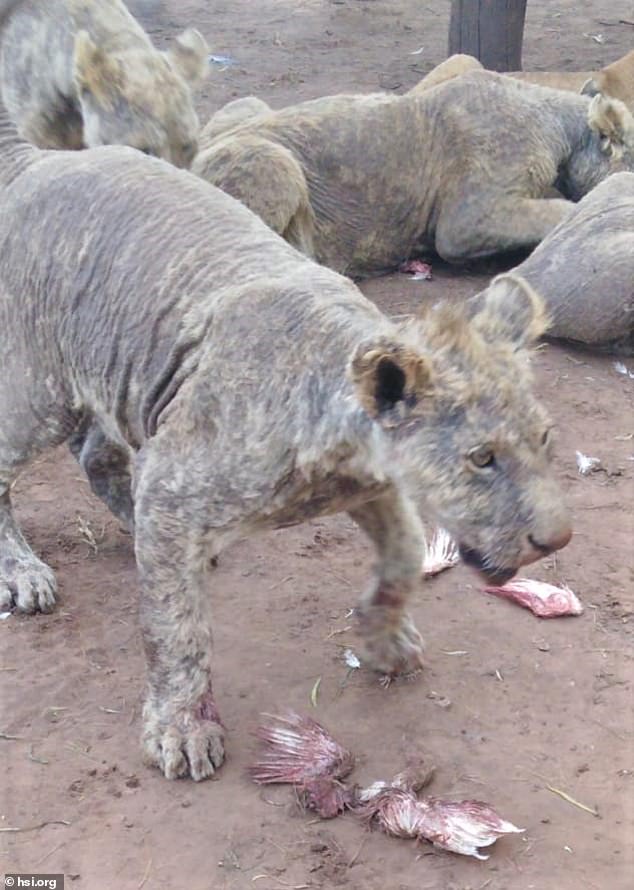 The particular South African Farm is called the Pienika form. Upon investigation it was found that there has been more than 100 abused lions, caracal, leopards, and tigers were kept there and were found in horrendous condition.
It is important for any breeding farm to provide a clean and hygienic atmosphere to the lions as well as to let the cubs have proper nourishment. Naturally, the cubs stay for 18 months with their mothers. But the condition of this South African farm does not provide them with any of their necessity.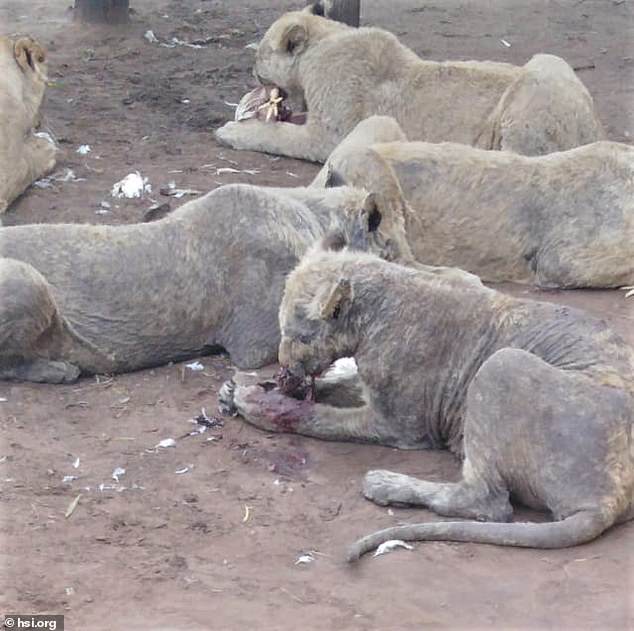 The Wildlife Director at Humane Society International, Audrey Delsink, said: 'South Africa's captive lion breeding industry is a vicious cycle of exploitation, from cradle to grave."
'Lion cubs are ripped from their mothers at just a few days old, to be hand-reared by paying volunteers from countries around the world such as the United Kingdom, who are misled into believing the cubs are orphans. The cubs have exploited their whole lives, first as props by paying tourists looking for selfie shots whilst petting or bottle-feeding the animals, then later as part of 'walking with lion' safaris.'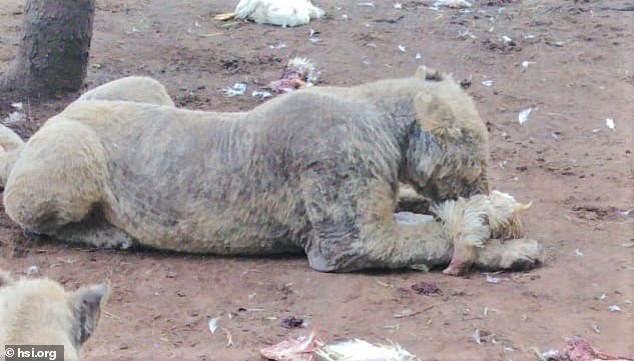 He continued by saying, "In the face of so much evidence supporting the significant welfare atrocities and illegal activities, and the bogus standards presented by the industry, the South African government cannot stand idle.
'We demand that the government shut down this industry once and for all; that is the only way brand South Africa can recover from this significant scourge."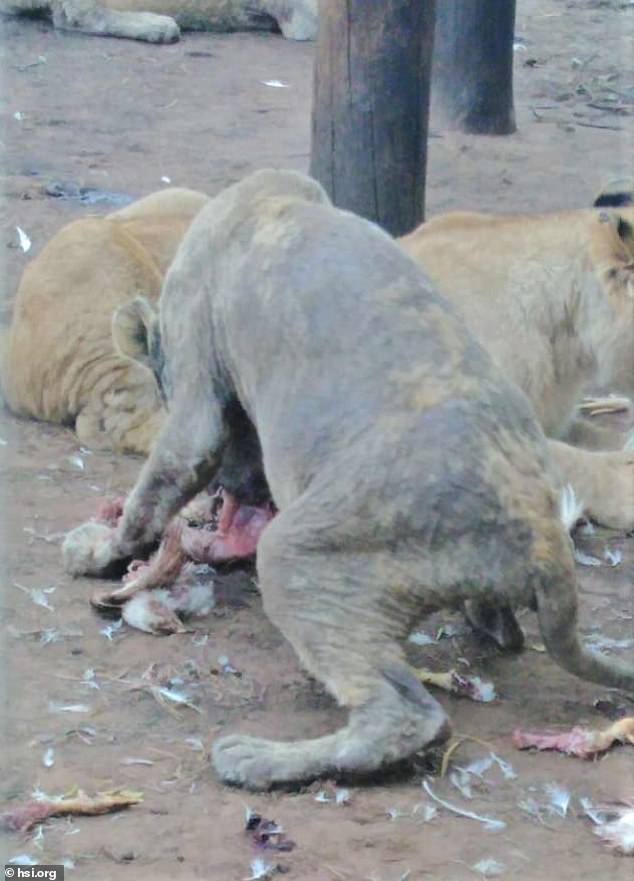 Read More: China's Youngest Coronavirus Patient Recovers From The Disease Without Medication