It is definitely a bitter-sweet feeling for everyone I bet. These two beluga whales named Little White and Little Grey have been finally rescued from performing as show animals from the Chinese aquarium after they were kept in captivity for nine years. The smile on their faces is enough to show their happiness for finally being able to release from the aquarium.
More Info: PA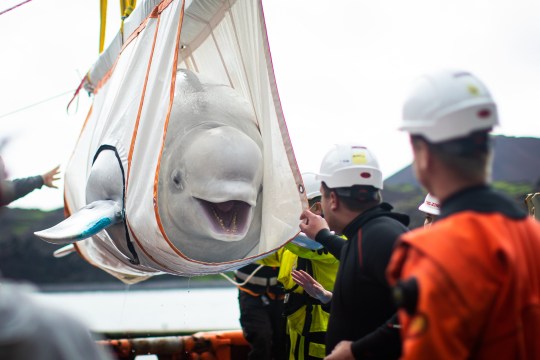 The two beluga whales were forced to perform tricks at the cramped Chengfeng Ocean World in China. For nine years, they have been kept in captivity and the conditions were so worse that they have not even experienced the real sunlight in their life.
From the Chinese Aquarium, the two beluga whales are finally saved and now they have flown 6,000 miles away from there in Iceland where they will be able to continue their life in natural habitat along with other belugas.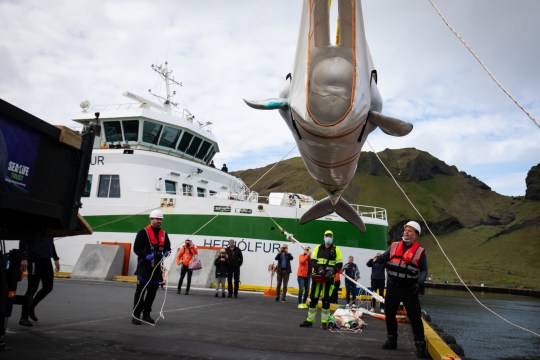 Their rescue was co-ordinated by Sea Life Trust which is a British Wildlife charity. They are now in a much bigger space which is nearly ten times larger than New York's Central Park. The beluga whales are now in a very healthy condition and by pictures, you can also say that they are very happy and so are we.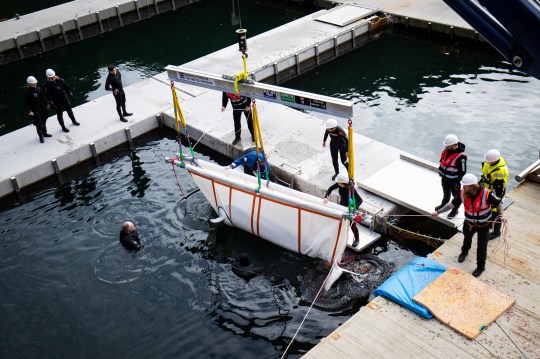 The head of Sea Life Trust, Andy Bool said that it was such an amazing feeling to see that the whales used as show animals for performing are finally rescued and are happy in their new Icelandic home after nine years of struggle in captivity.
He said: 'Seeing them breaching together, the sunlight glinting off their backs. They won't have felt direct sunlight like that since they were very young animals when they were first taken from the wild. All the sunlight they have felt has been through windows in indoor pools. So to see that was an amazing feeling.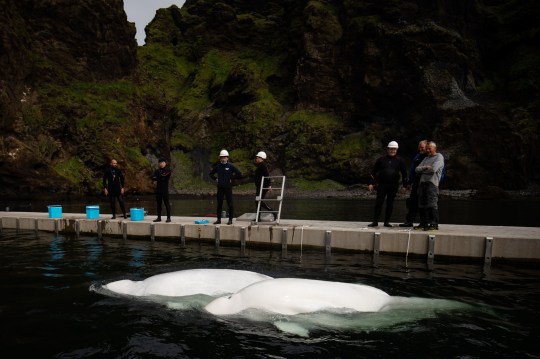 Read More: Mother Throws One-Day-Old Baby Into The Bush From The Bridge