Weddings are always chaos, and as a bride, you need your trusted bridesmaids to help you out with the tasks. But Rebeca Abrantes found herself in a tough spot because she didn't seem to have many girlfriends and only had guy friends. While seeking inspiration for creative shoot ideas, she stumbled upon many brides with their entourage of bridesmaids, sipping on champagne or choosing outfits or doing other girly things. Rebeca wanted to recreate this concept but had no female friends.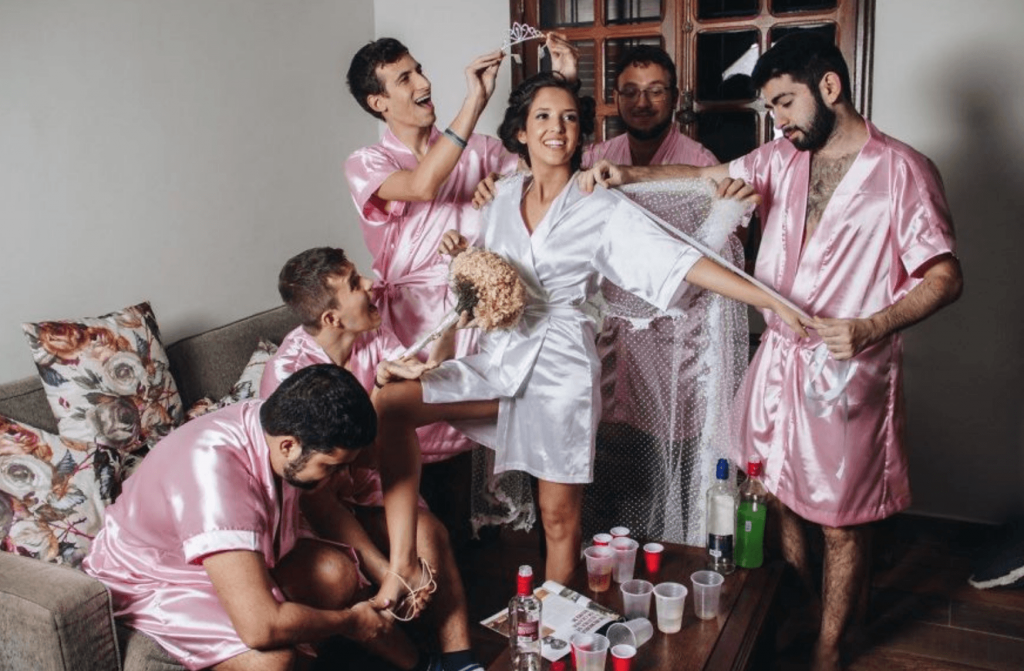 Rebeca who is a computer engineering student in Brazil claims that her choice of education has led her to have no female friends. Her class has only 4 women out of 60 students. But she always dreamed of having a shoot like that, and she decided to do it with her male friends instead. She explained, "I came up with the idea one week before the wedding. I was looking into some 'making of' pictures of brides with their gang of girls, all in robes, laughing, drinking champagne and all, and I got a bit sad because I wouldn't be able to do anything like that."
Read More: Buyer Asks For Real Pictures Of Dress, So Online Seller Sends Pictures Of Himself Wearing Them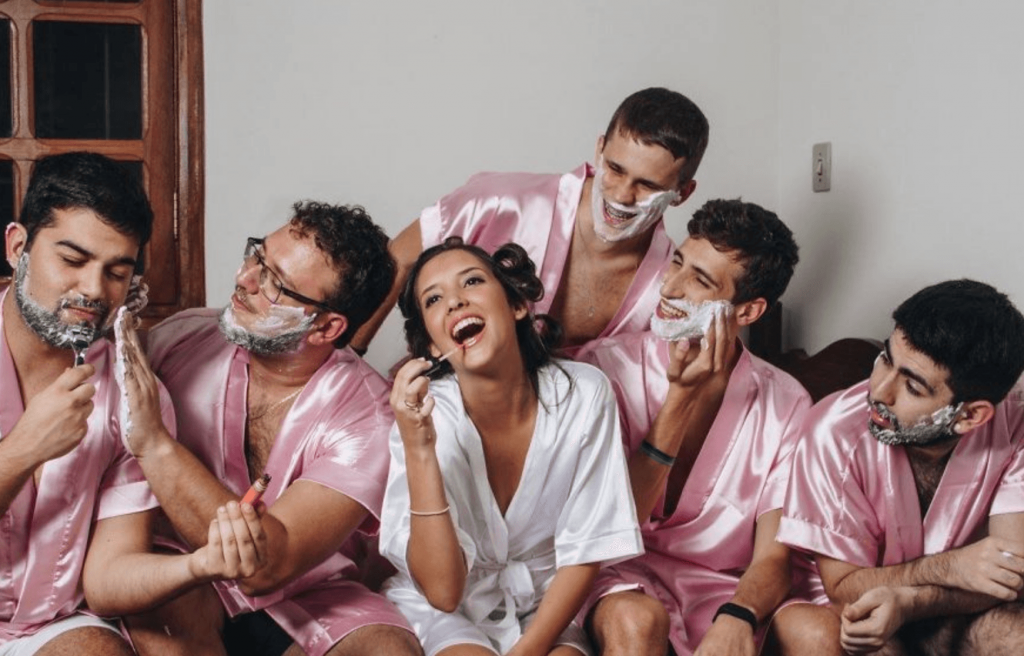 Rebeca had shared these photos on her Facebook profile and she never thought that they would go viral. The photos have gained thousands of reactions, likes, and shares.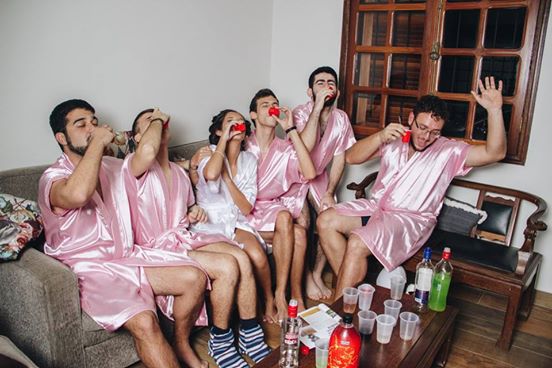 The internet has gone crazy over the results of this shoot. Rebeca's unique shoot was appreciated widely by netizens. The guys were seen dressed in pink robes, doing grooming activities like facials and shaving, sipping on champagne, and having a great time with the bride.
Read More: Woman Gets Trolled By Netizens After She Says That People Judge Her Because She Is Pretty
You can check some of the photos of the photoshoot here: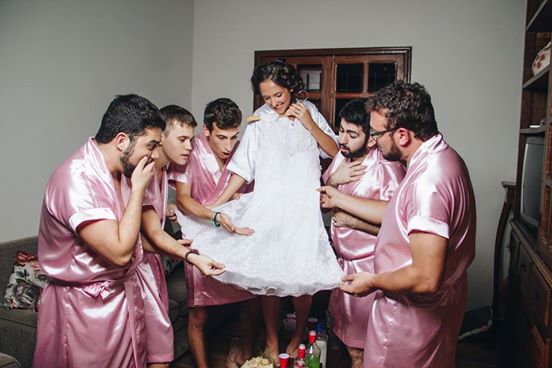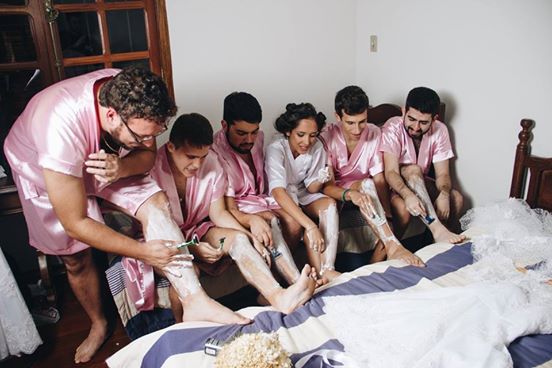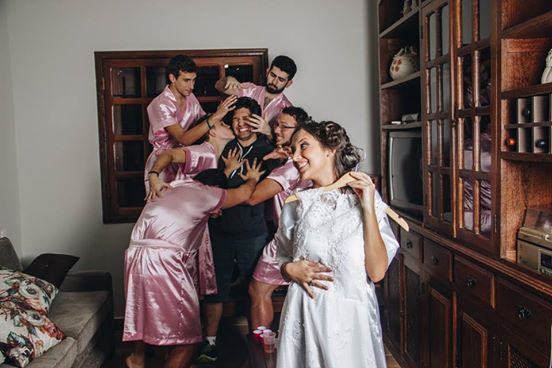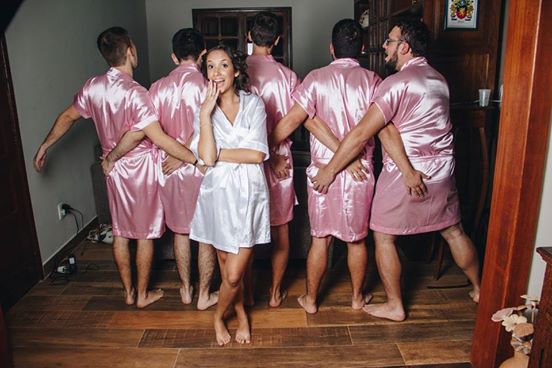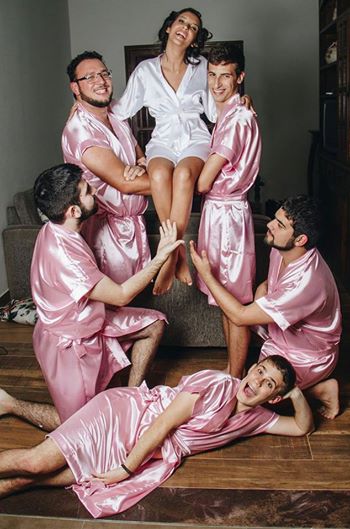 This unconventional photoshoot with all her guy friends has inspired us to look at a different perspective, and we are so glad it has.