In a world where almost everything is just a click away, people avoid going to the malls and prefer shopping online. But unfortunately, it has been the experience of many people of not receiving the items as per the expectations. Most of the time the items are very different from what is shown in the pictures. This experience of almost every one of us even gave rise to the 'Expectation vs. Reality' meme. So one online customer decided to be little vigilant and asked the seller of the items to send the actual pictures of the dress she liked and surprisingly he did.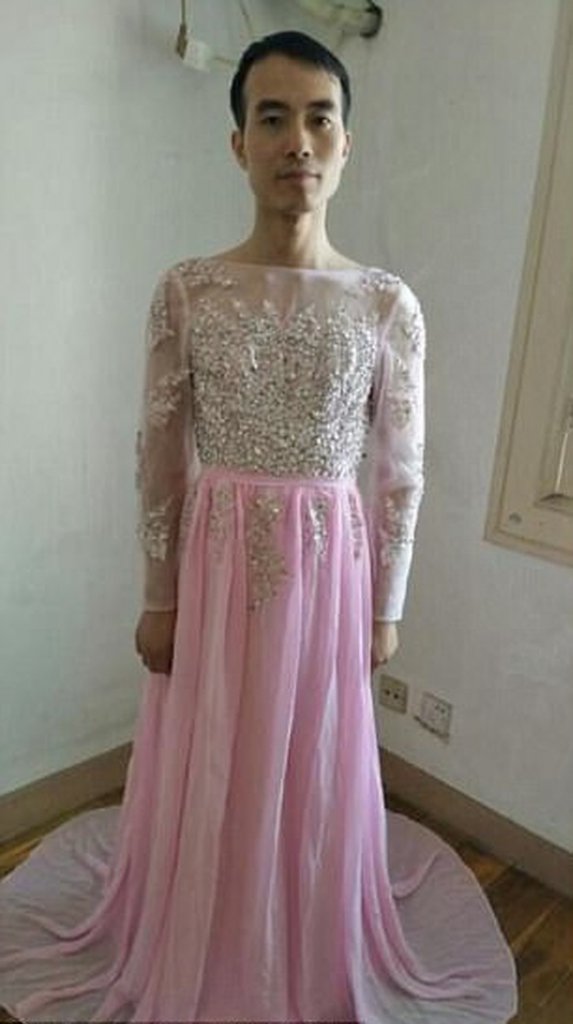 A woman named Andreea Patriche was browsing online for gowns on a Chinese company Ali Express owned by Alibaba. She found an adorable dotted backless chiffon gown that came in a variety of colors. The dress looked marvelous in the picture but she doubted if the original item would look the same or not.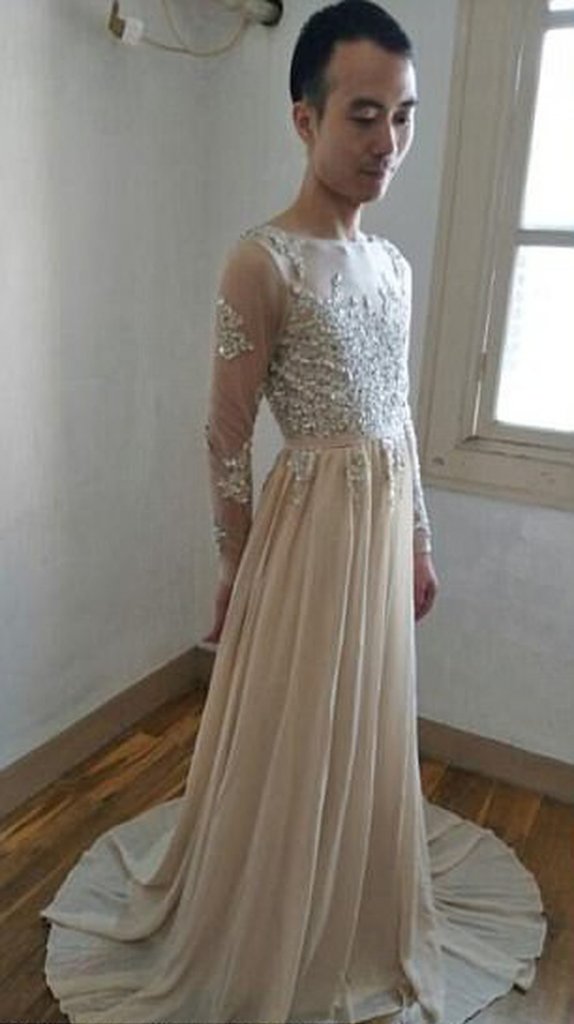 So, Andreea messaged the seller of the gown to send the actual pictures of the dress. She presumed that the seller would sell the pictures of the gown laid on a table or would send the dresses worn by a dummy, but the seller had an even better idea.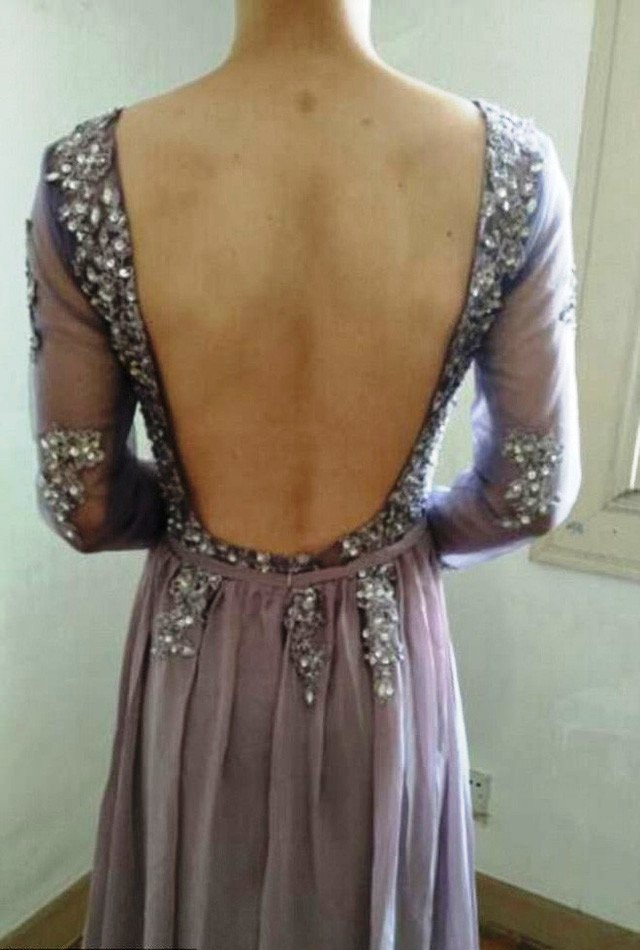 The online seller with the username Ali Express and shop 739960 accepted the woman's request. Andreea was surprised to see that the seller sent her the pictures of himself wearing the backless gowns for her. She said, "I found a shop that sold prom dresses and wedding dresses so I asked for real photos rather than stock photos and the seller sent me these (photos) of him trying them on." The gowns were made from spandex, polyester, and synthetic leather material and could be customized to various colors like yellow, pink, orange, peach and purple. The sizes vary from 2 to 20 in the US.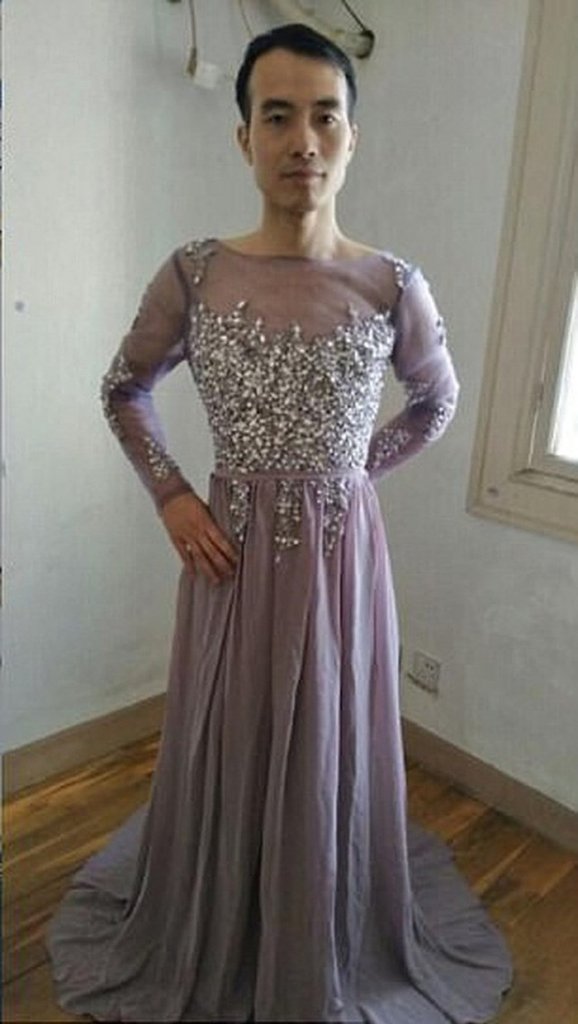 The dresses literally looked good and had the beads and jewels on the cloth. But what amazed the netizens was the fact that the seller went beyond the normal approach and provided the customer the real pictures of the dress. Unfortunately, the dresses are no longer available but this online seller went viral after his pictures wearing the gowns recently surfaced on Reddit. The pictures received several comments and the users praised him and gave him the title of the 'Disney Princess.'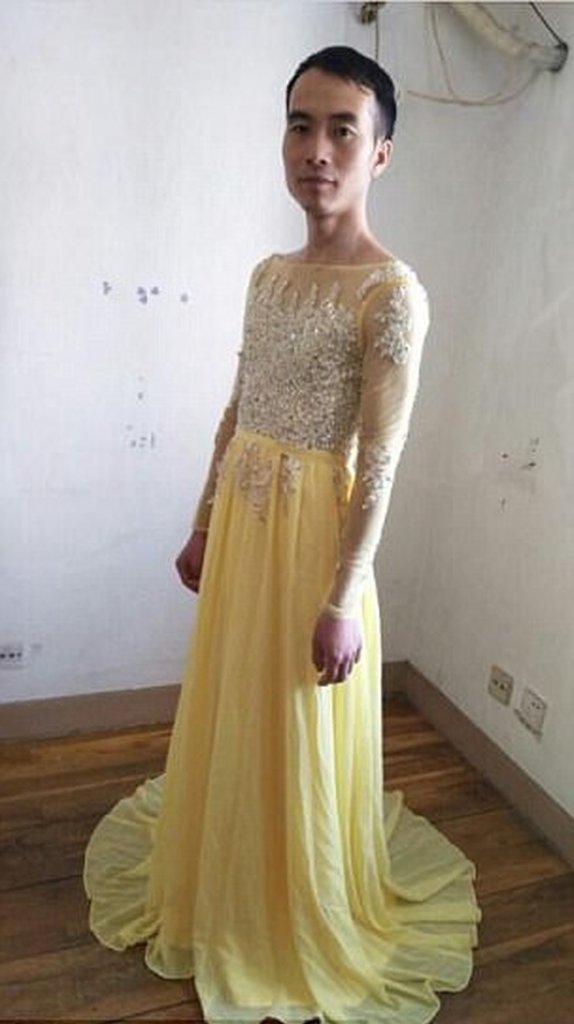 Read More: Student Opens An Honesty Store In His College To Earn While Studying