In life, where most people are just wandering aimlessly, it is really necessary to learn to help ourselves. Today, a lot of middle-class students are facing various challenges such as not having enough money to study. However, students are very smart these days and have already found ways to overcome such challenges. Here, we have got you one such story of a student who opens an honesty store in his college so that he can earn while studying.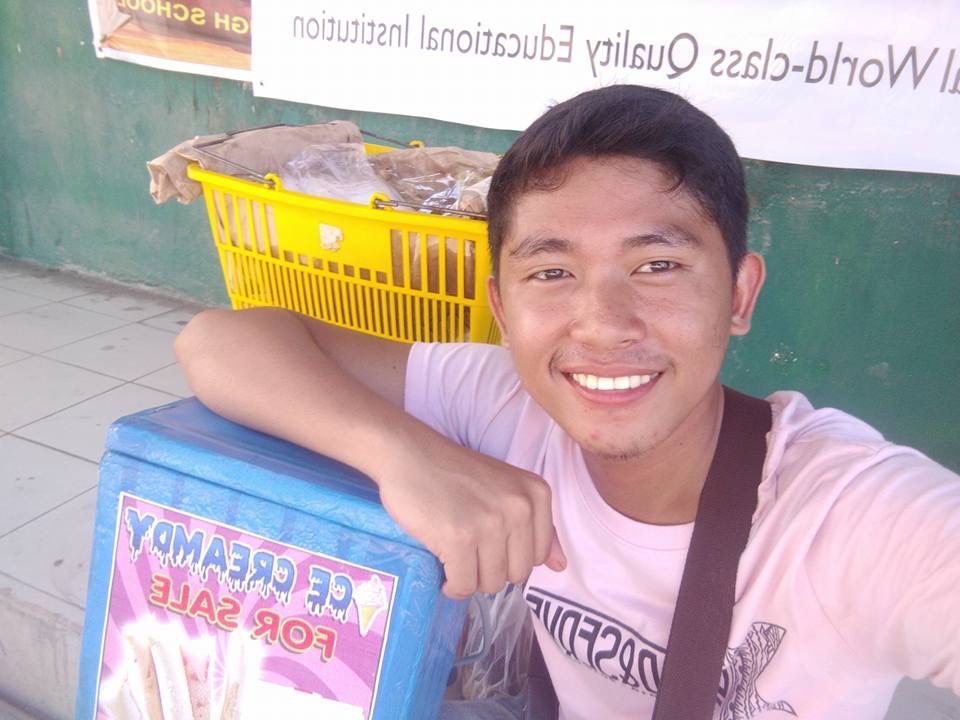 We are talking about Joenel Malanog, he is from Davao city.
Read More: Chinese Man Offers Money To A Teen To Buy Clothes After Seeing Her Ripped Jeans
Malanog is a first-year student at the University of Southeastern Philippines in Davao City, Davao Del Sur. He is from a poor family who couldn't afford his university expenses. On the other hand, he doesn't want to quit his studies, so, during his free time, he started selling various food items around the campus.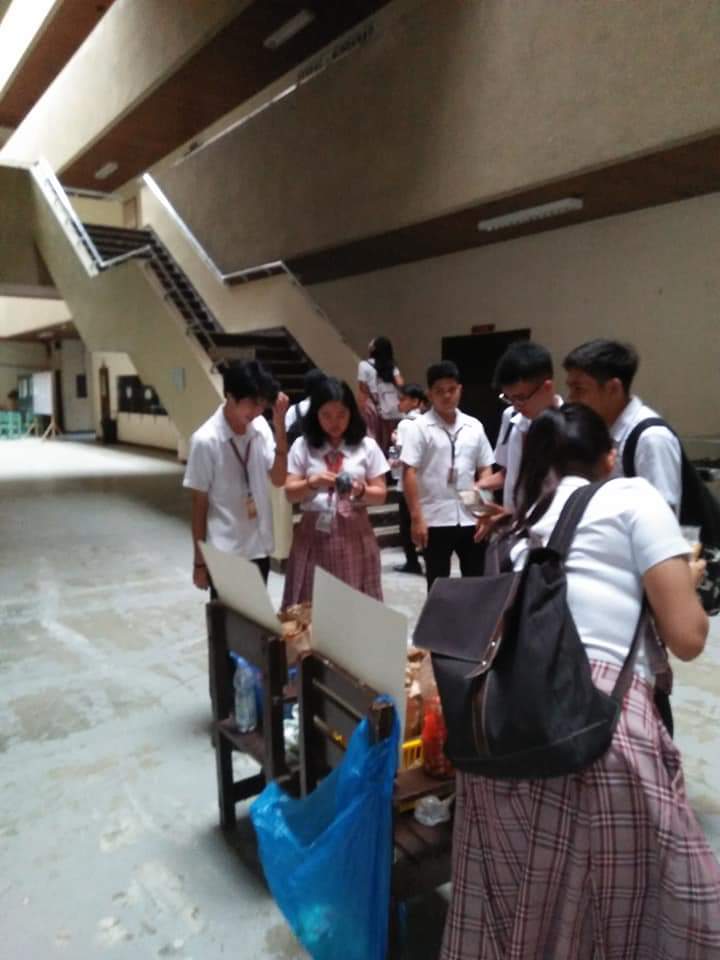 But this didn't work for so long as he also had to attend his classes and follow a hectic schedule at University. He was unable to devote enough time to his part time businees.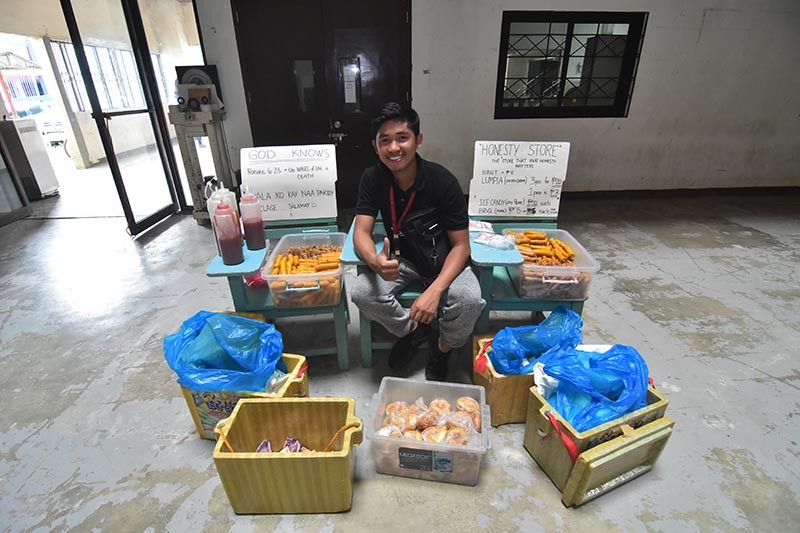 Since he needed money, he changed his selling method. Instead of roaming and selling around the campus, he opened an honesty store inside the campus.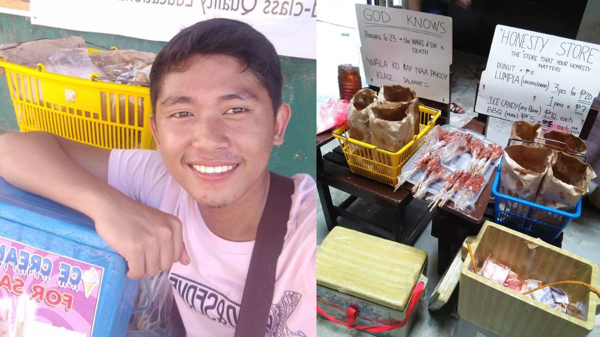 You must be thinking what is honesty store. Let us tell you, it is a type of store where there is no salesman, you have to pick your product yourself and drop money for the same.

Similarly, the student placed all his good in campus and left two notes.
The two notes included a Bible verse about sin and a message that he is busy attending his class.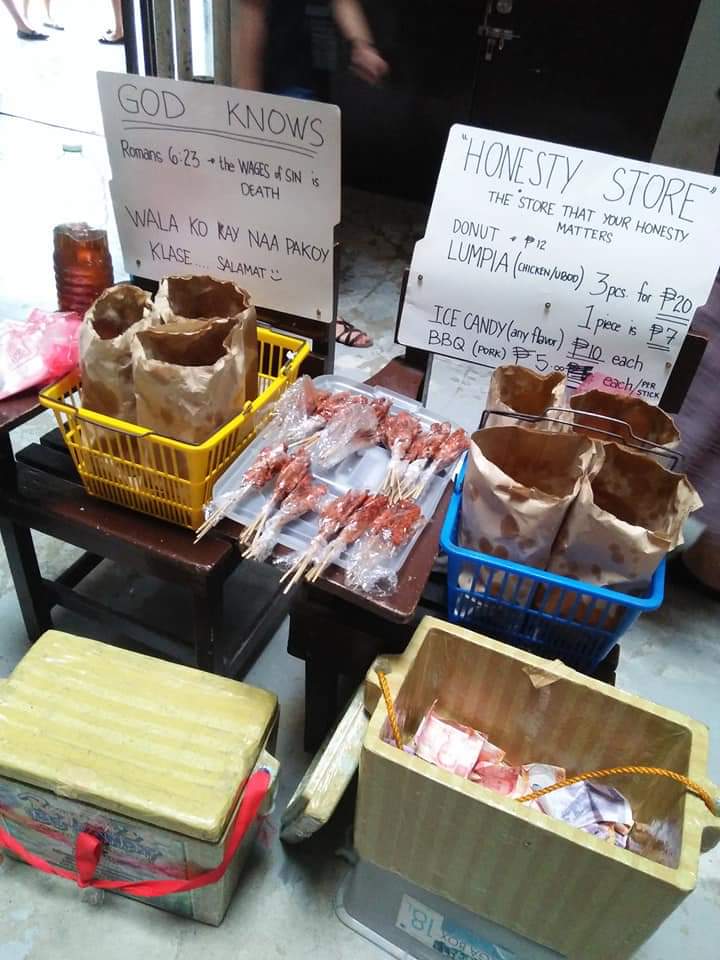 Even the school authorities were impressed with his efforts.
Not only this, but the young student also support his sibling's studies with the money he earns. His friend, Maric Gavino, even shared the video on his facebook profile regarding this inspiration story of Manalog.