Wedding dresses are very special. They have very strong importance for the bride on the day of her wedding. People usually go through multiple shops to find out the best wedding dress for themselves. This makes the business of wedding dresses extremely extravagant and profitable. Today, we will talk about a bridal shop which is located in Chihuahua, in Mexico and the name of the shop is La Popular and it is indeed quite popular like the name suggests, but that is not because of the great dresses that they keep, but its all about the bridal mannequins that they keep.
Read More:-YouTube Star Logan Paul Aims To Trek Antarctica To Prove Flat Earth Theory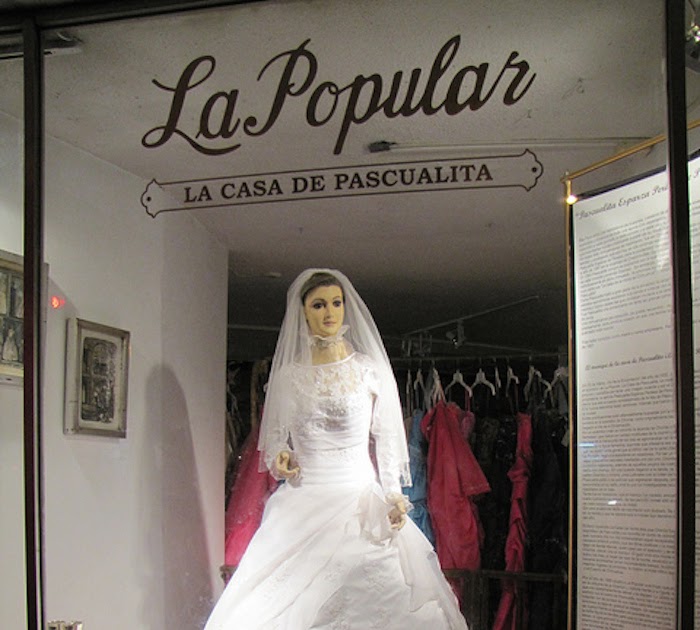 It has been over 80 years that people get to this wedding shop and get fascinated how realistic these mannequins are, especially the bridal mannequins that is at the window. A mannequin, named La Pascualita seems to fascinate everyone more than the other mannequins because this one actually looks like a preserved human corpse. It looks more of a mummy than a dummy and people are also convinced for the same. The locals living there have been living in the same dilemma since quite a long time. Some sources have said that the mannequin is actually the corpse of the daughter of the former owner of the shop, preserved. That is spooky!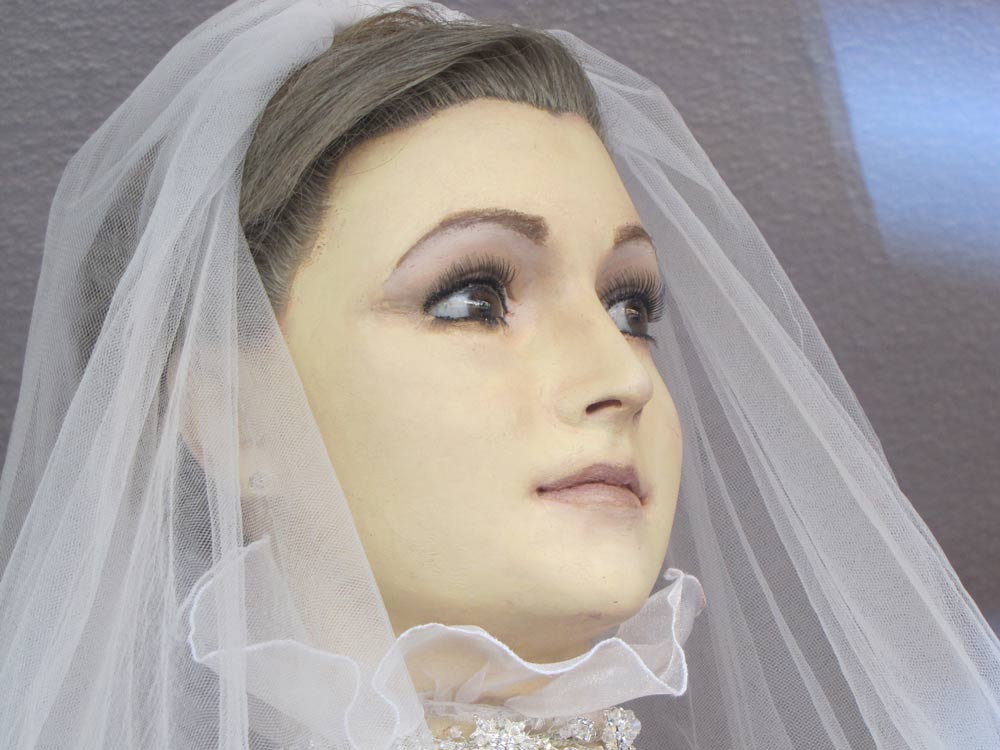 It is quite disturbing but what if it's true? We have a few pictures so that you can decide for yourself. Here they are!
The bridal mannequin gets its name La Pascualita or Little Pascuala.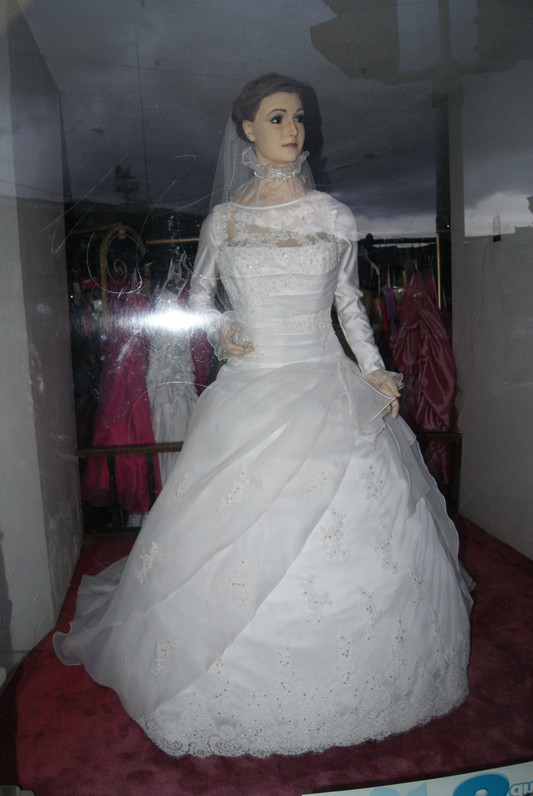 According to Ripley's Believe it or not, the owner of the shop was named Pascuala Esparza, and thus the nickname to the mannequin.
It was put into the window in 1930 and people immediately noticed that she had a resemblance to the owner of the shop then, Pascuala Esparza. They kind of understood that the mannequin is actually the embalmed body of Esparza's daughter who recently passed away on her wedding day after being bitten by a black widow spider.
The locals suspected that the body is of Esparza's daughter. She has actually died on her wedding day after being bitten by a Black Widow spider. And obviously, Pascuala said that the mannequin cannot be her daughter.

But just like it happens every time, no one ever believed what Pascuala had to say. Everyone seemed to believe the rumor! Some people have also said that La Pascualita seems to change positions in the window and her eyes follow you in around the store!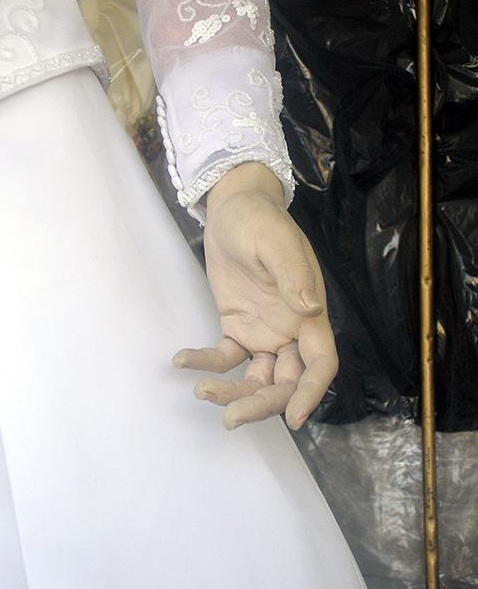 The owners and a very few close employees of the shop are allowed to dress and undress her.

An employee at the shop, Sonia Burciaga, who changes the outfits of La Pascualita two times a week, says "Every time I go near Pascualita my hands break out in a sweat. Her hands are very realistic and she even has varicose veins on her legs. I believe she's a real human."
Close shot of La Pascualita's hands.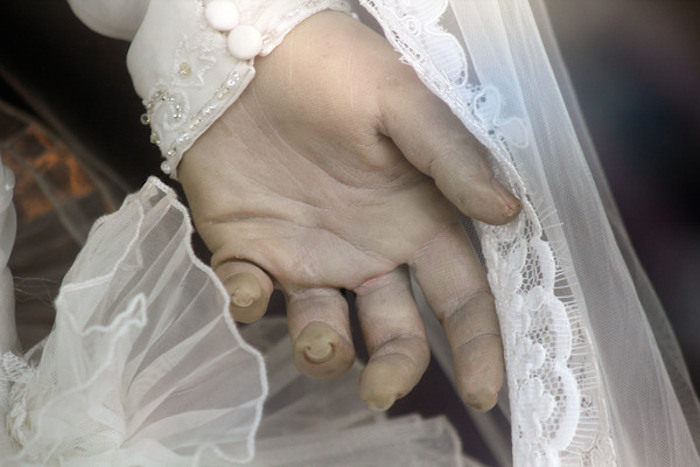 La Pascualita is sometimes considered as a saint by some locals and brides. She is prayed to and gifted stuff.
Well, not everyone believes that theory, she might also be a wax dummy. But this mannequin is enough to get us all the spooky vibes of a preserved human corpse!