Although we are trying to break all the stereotypes these days and don't judge people with their body or how they look, being in that perfect figure is what everyone wants. Plus-sized women especially have to suffer from prejudices. Eduardo Santos, a Brazilian artist loves chubby girls and wanted to make others like them too. Being an artist he turns pictures of chubby girls into beautiful animated characters.
"I've always liked chubby girls and also suffered from the prejudice they felt. I ended up discovering art as a way to show the world that a fat woman is a normal woman, just as beautiful as all the others," the artist told Bored Panda.
The artist has very beautifully put plus-sized women into the spotlight and also would definitely change our judgment about being in that 'ideal' body. He has till now grown a large collection of the art regarding plus-sized women. He has also been accepting commissions from women and appreciating the beauty of a women with his artwork.
More Info: Eduardo Santos/ Instagram
Have a look at these animated pictures of these stunning women: 
She looks beautiful anyways.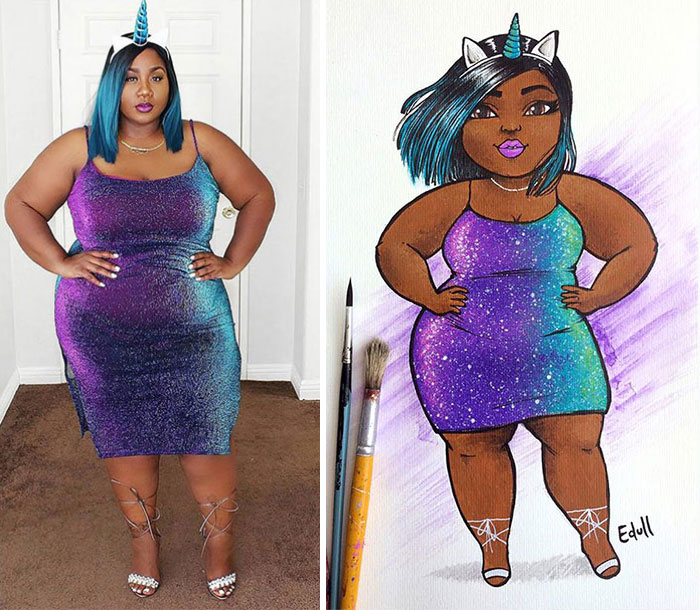 2. Sunshine breaking the stereotypes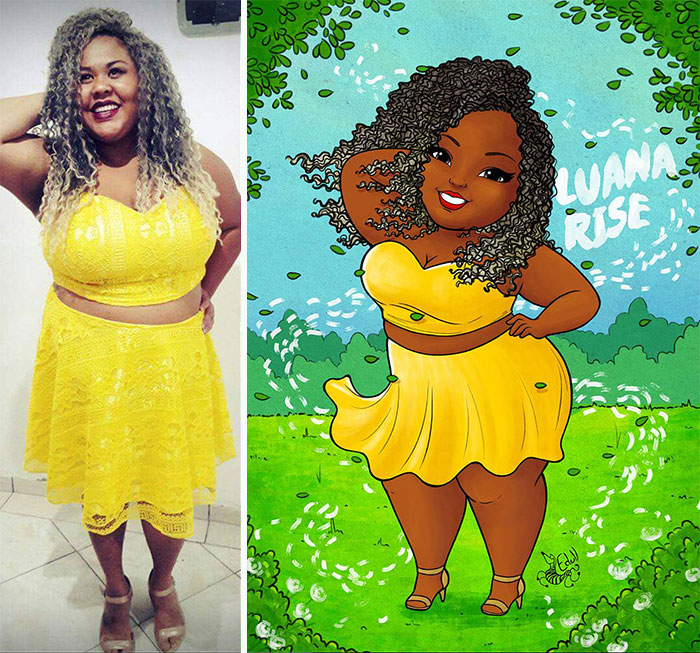 3. Tiara is always a good choice.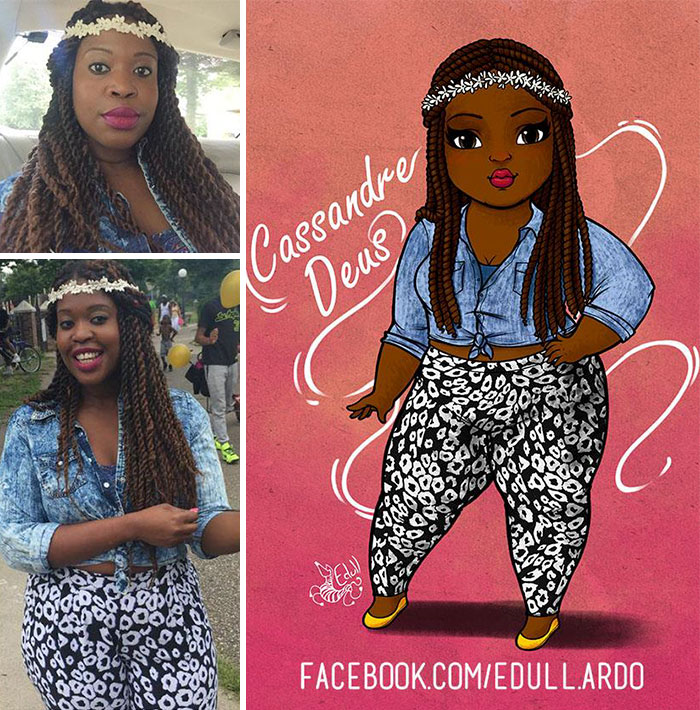 4. It could not be more perfect.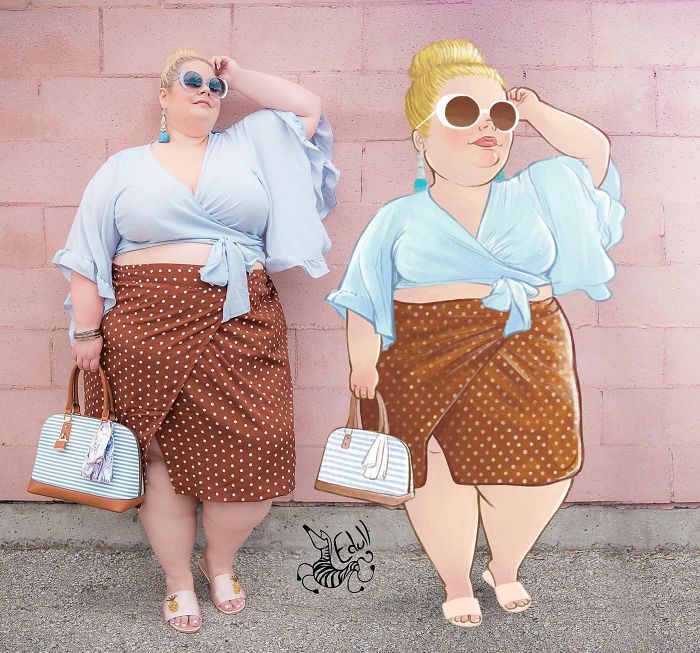 5. Doesn't she look like a princess?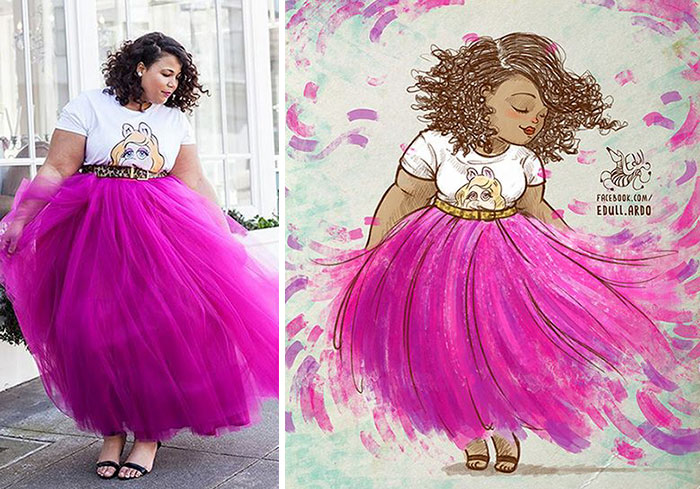 6. Wearing confidence is the most important.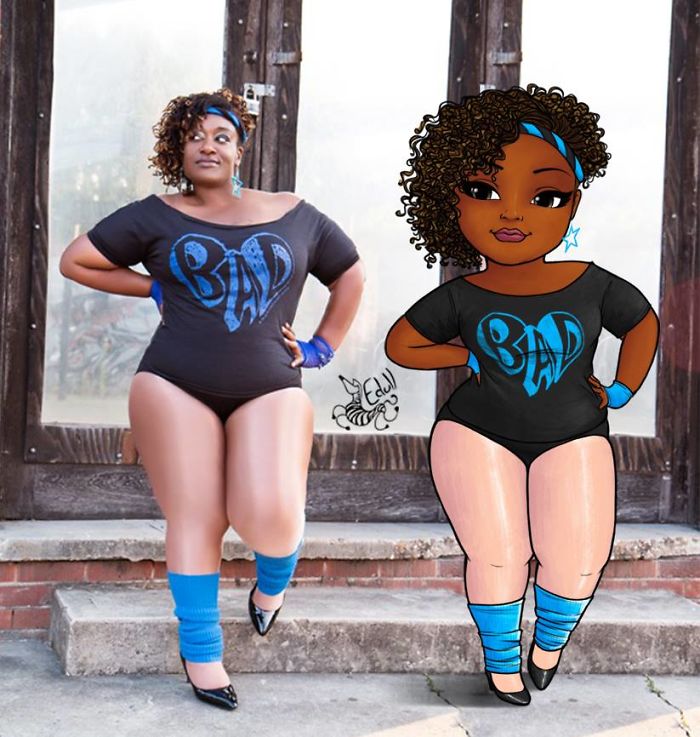 7. Who says they can't make it look that way?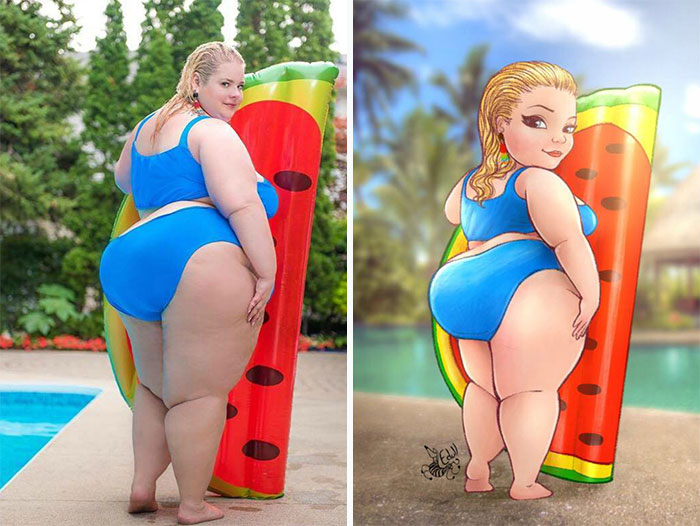 8. She looks gorgeous.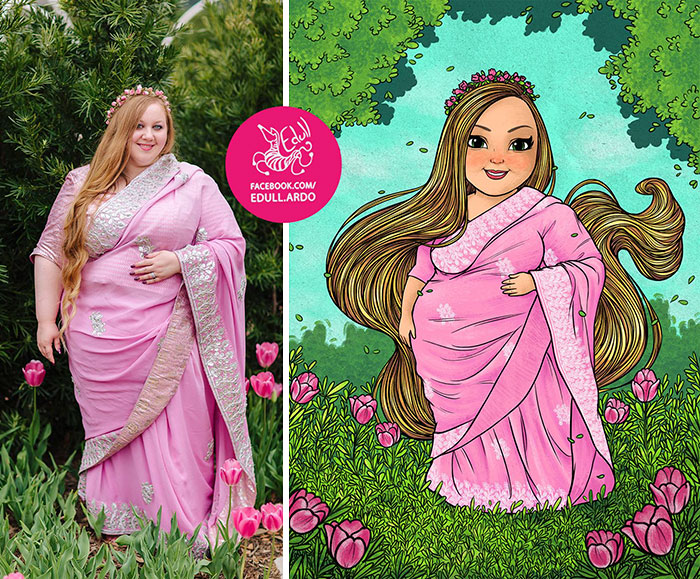 9. Click click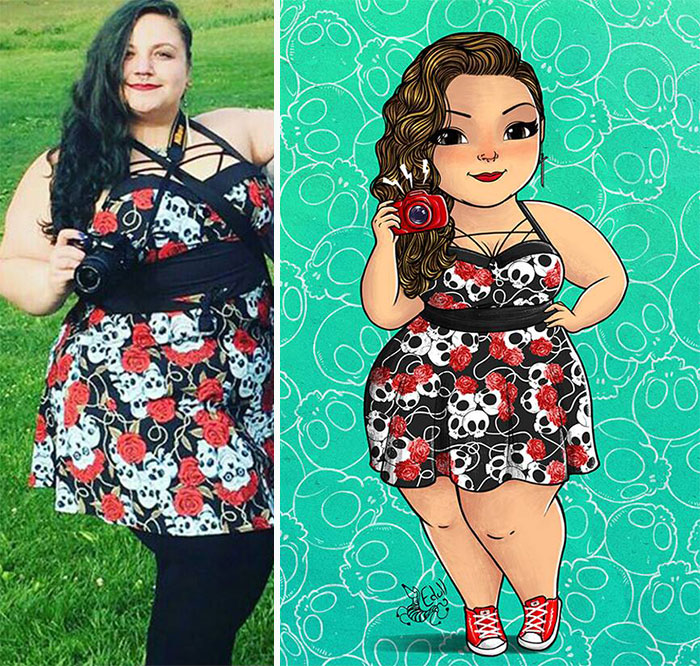 10. This artist has really done great work.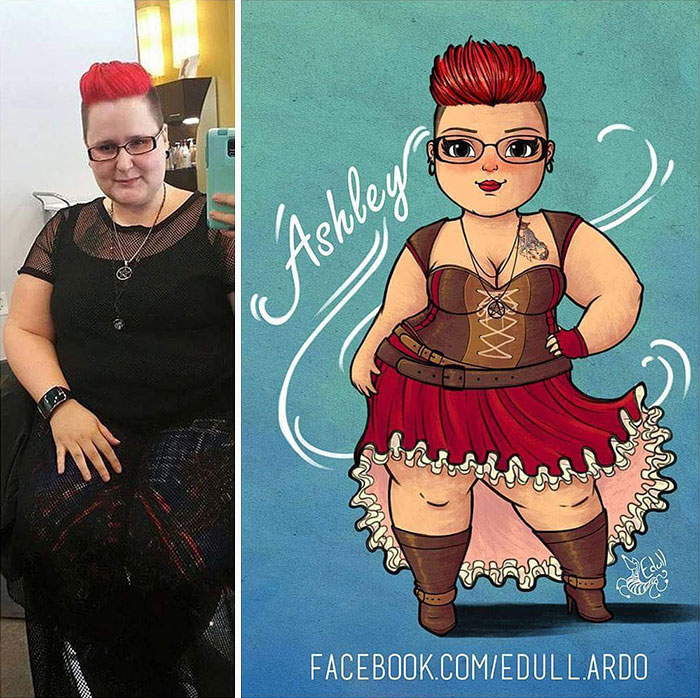 Read more: Jealous 16-Year-Old Boy Locked His 71-Year-Old Wife In House So No Other Man Take Her
11. Pink rose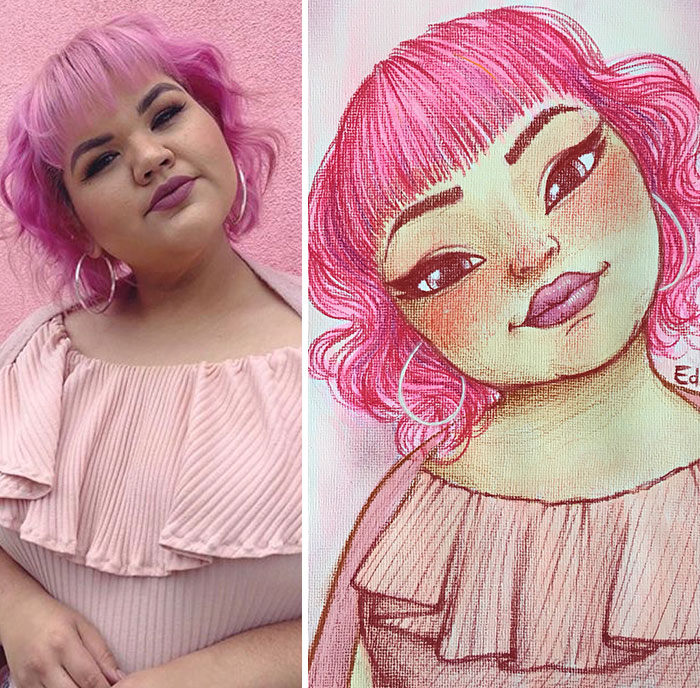 12. She doesn't need that 'ideal' body.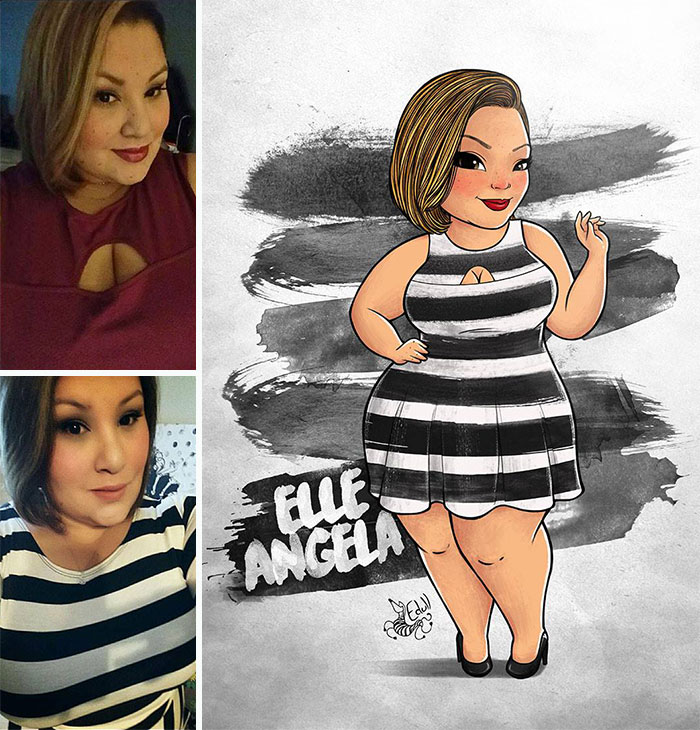 13. On point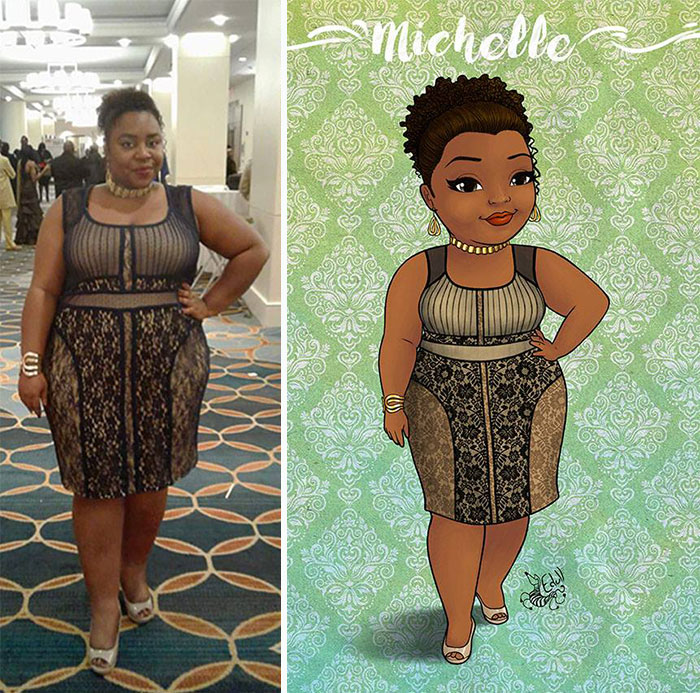 14. The picture at the seashore.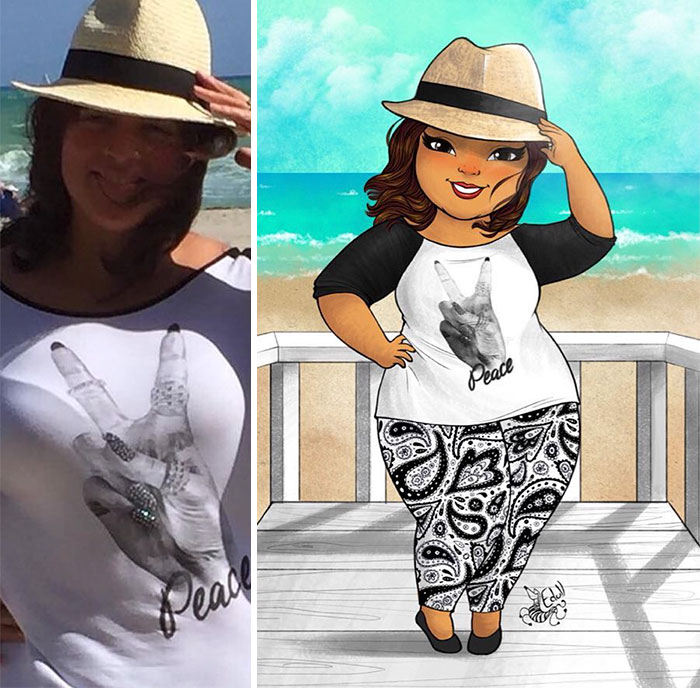 15. She looks perfect.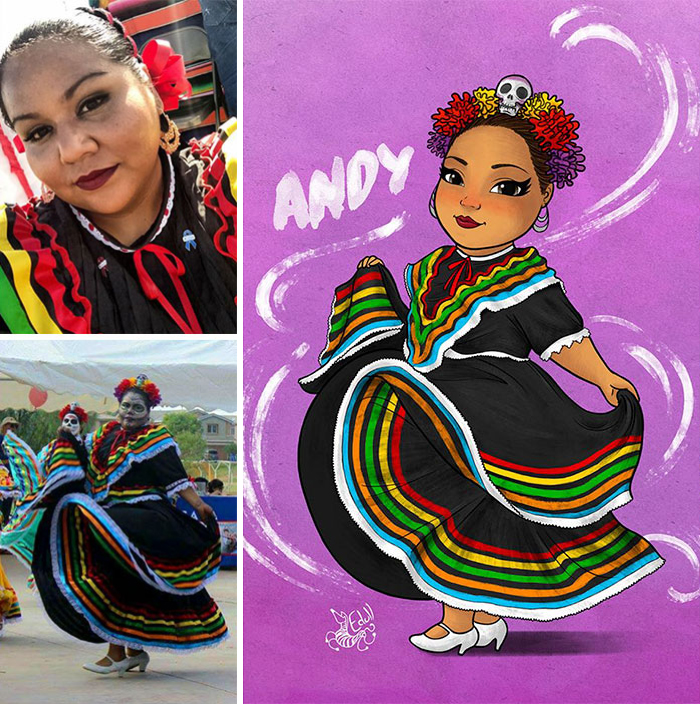 16. Florals always set the trend.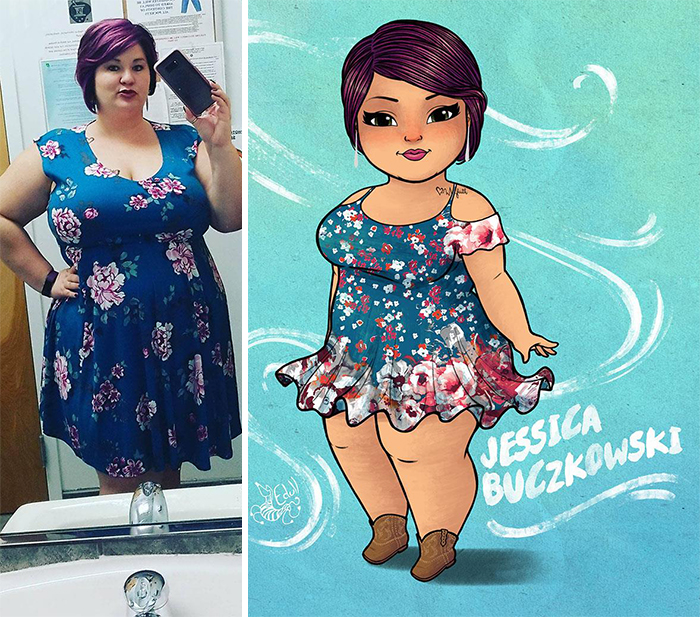 17. Picture perfect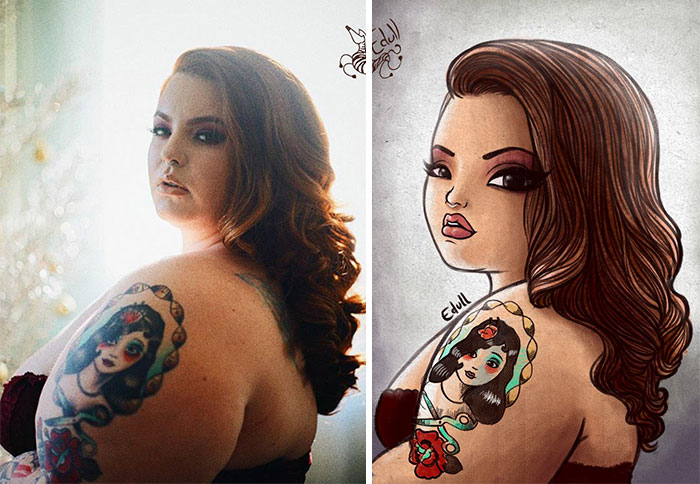 18. Bigger the hoops, more the confidence.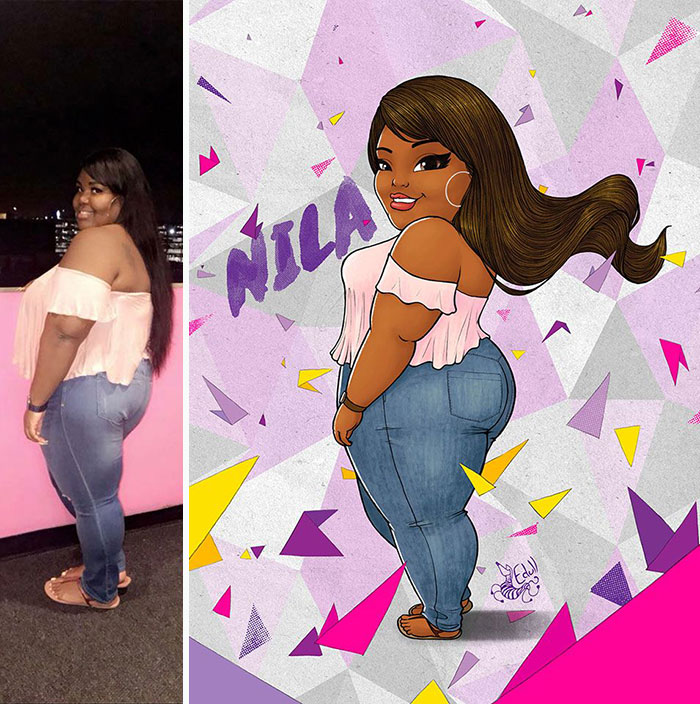 19. Sleek Bun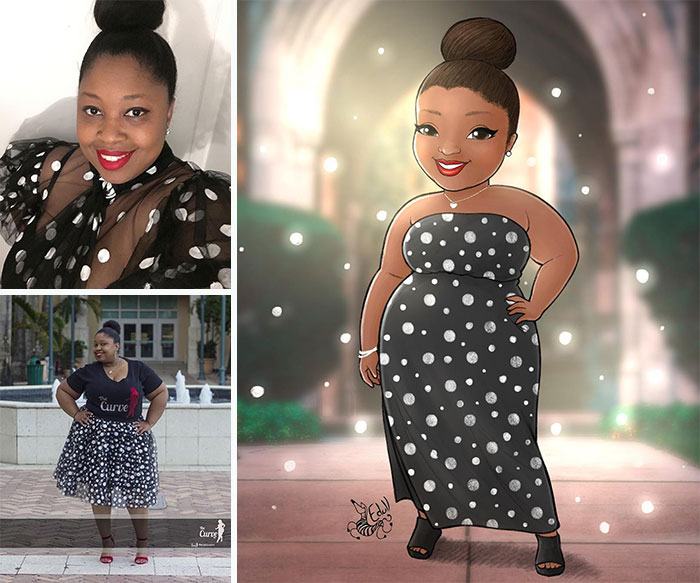 20. Red is always beautiful.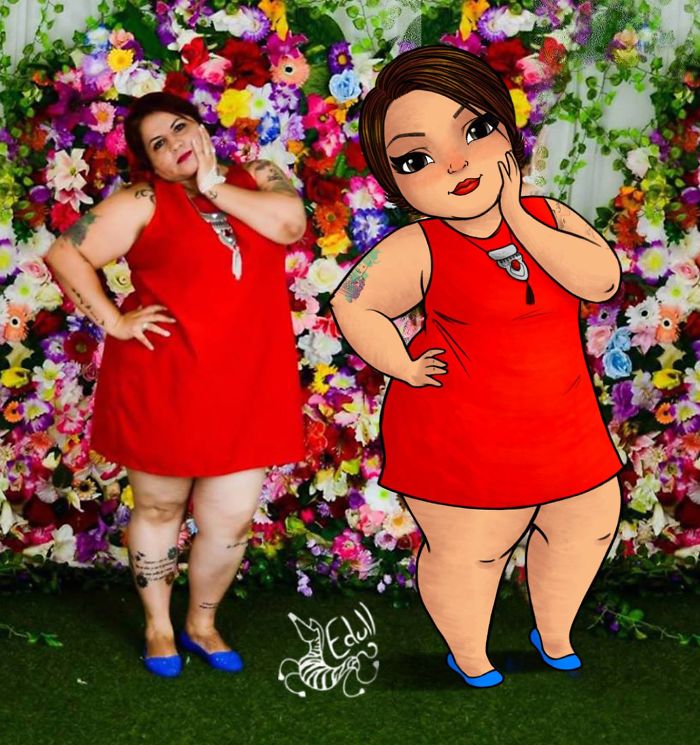 Read more: 51-Year-Old Woman Looks So Youthful That You Would Mistake Her Daughter To Be Her Sister