Dedication plays an important role in anything that we do. Especially when it comes to our job we are expected to go beyond our limits to get the work done with perfection. And looks like this Photographer took his job way too seriously and proved that he will do anything for it. The great professionalism of this Photographer was seen during a couple's photoshoot.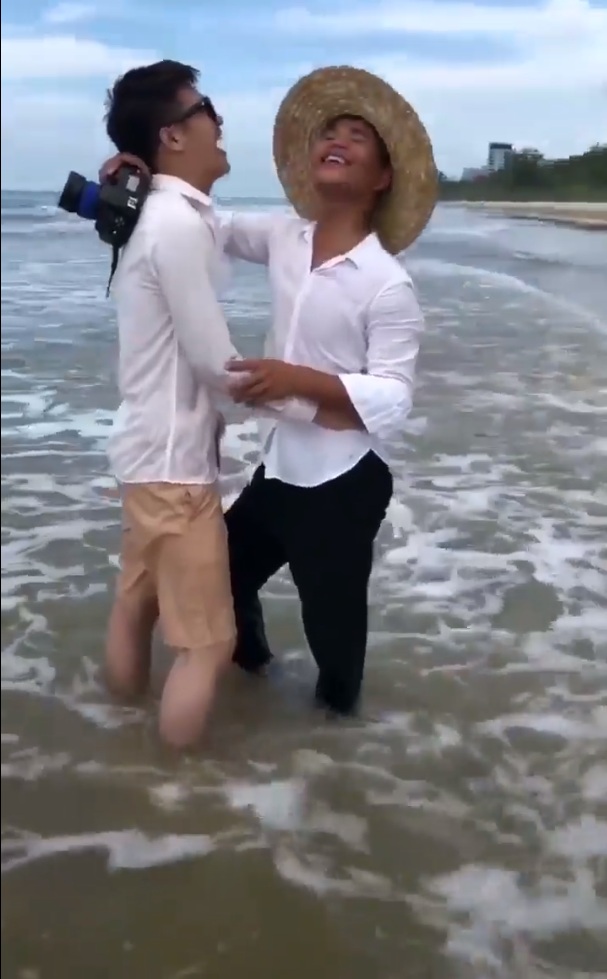 When the newlyweds looked confused during their photo-shoot, this photographer came to their rescue and suggested some poses to the couple. Interestingly enough, he was posing as a wife of a person and taking some feminine postures during the photo-shoot.
Read More: A Newlywed Couple Visited 33 Countries And Take Photographs In Their Same Wedding Dress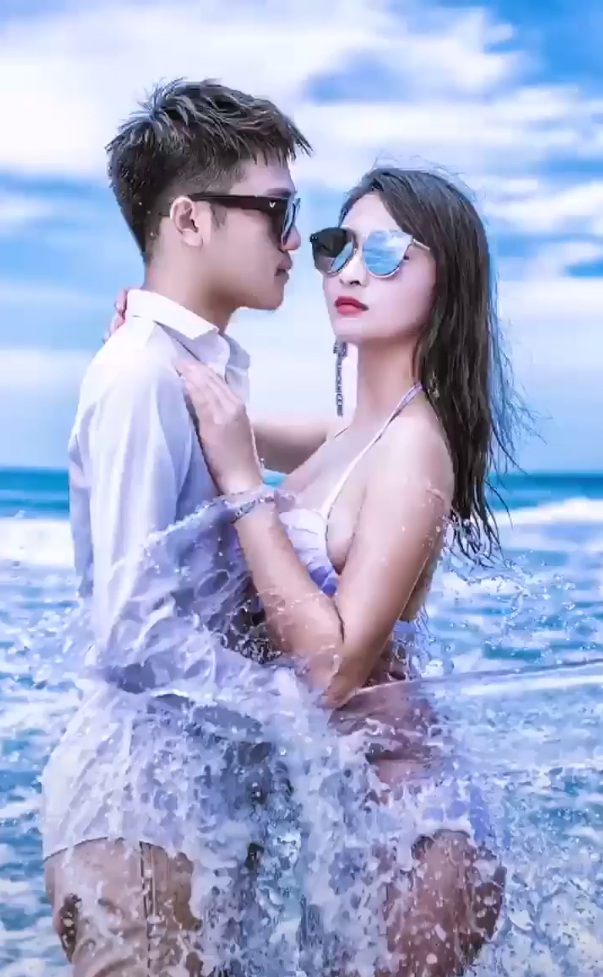 The photo shoot was running beachside in between the ways. As you can see him in the pictures guiding the couple and suggesting them various poses. Also, when the wife of the person actually takes her position and when the couple's photo shoot gets started, he keeps splashing water towards the newlyweds to bring a special effect in the picture.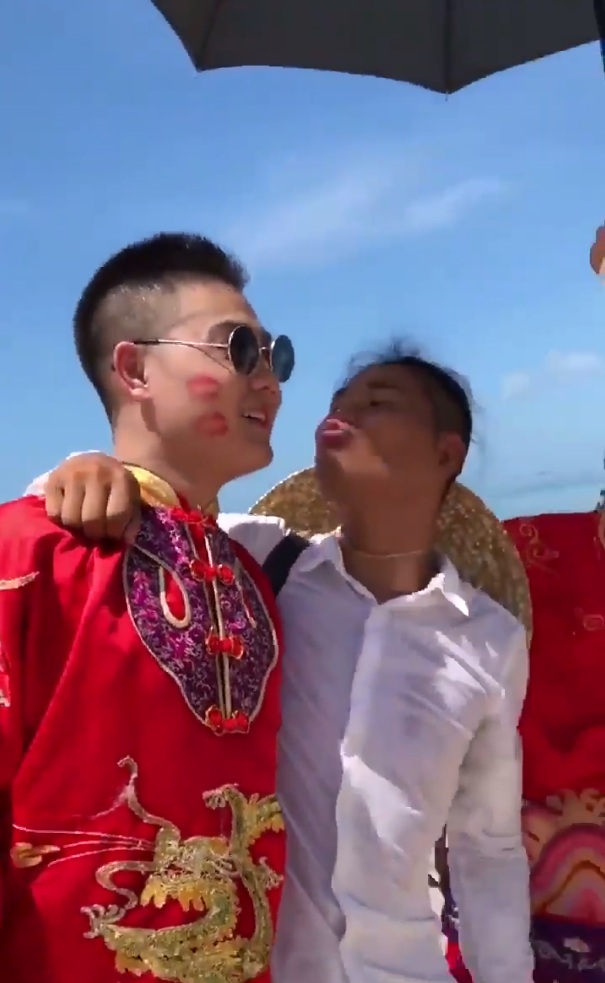 In other pictures you can see this 'dedicated' photographer pretending to kiss the groom while suggesting the bride some postures on how to pose beside her husband. The hilarious dedication of this photographer made him a star and people just couldn't stop talking about him.
Read More: Man Quits His Job At Bar And Dress Up As Spider-Man To Cheer Up Sick Children At Hospital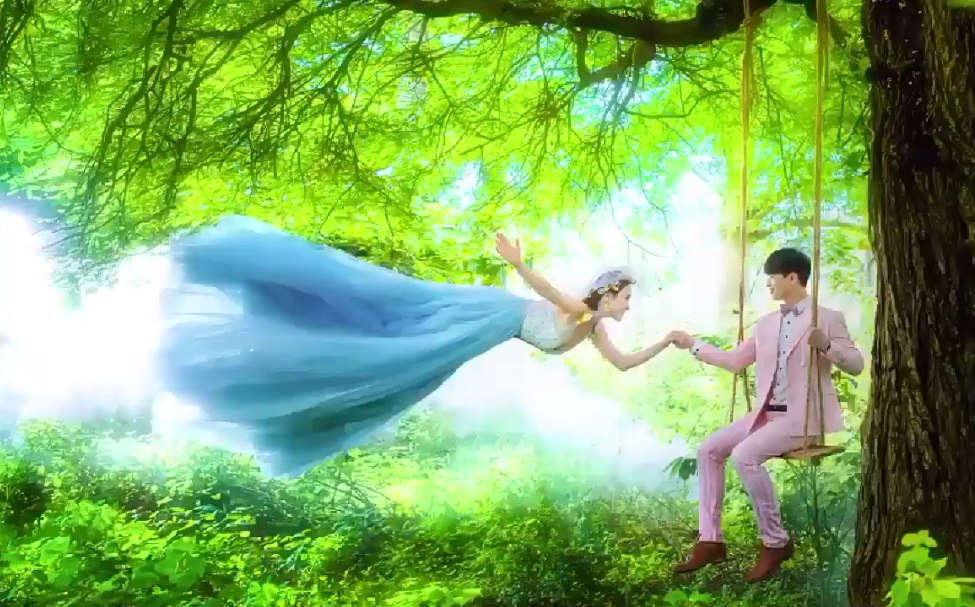 Well, it is not just his various hilarious poses that brought him popularity. His amazing talent in photography is also pretty appreciable. The masterpieces that he creates with his talent is one of a kind. He has the ability to convert the wedding photographs of people into dreamy portraits. And it would not be wrong to say that he can do whatever it takes to make his pictures perfect and one of a kind.
The following video was uploaded on Facebook that captured the whole act.