Every girl wants to look best at her wedding day. And how the bride looks is the talk of the guests. Makeup plays a key role for the bride to look amazing at their wedding day. A beauty artist Arber Bytyqi based on Prizren, Kosovo is a man of traits and one of them is accurately highlighting brides' facial features. He has gained a great appreciation for work he does and undoubtedly he does it perfectly. He has gained fame on social media too through his amazing work. He has over 270k followers on Instagram. He is one of the best make up artist and beauty influencer.
"I got interested in makeup when I was just a child. The first drawings that I did were of eyes, girls or dresses. I used to take my mom's make-up and play with it when I was only five years old, so I knew that I'll become a makeup artist pretty early," Arber told Bored Panda.
Telling about how he got into being a make up artist he told that when he finished his high school he was restricted from pursuing his studies in the beauty industry as it was considered a taboo in his culture if a man works in the beauty industry. So he had to study economics and after getting a master's degree in economics he started working as a make up artist.
Take a look on these before and after make up looks of the brides on their wedding:
More Info: Arber Bytyqi/ Instagram
1. One of the best bridal looks ever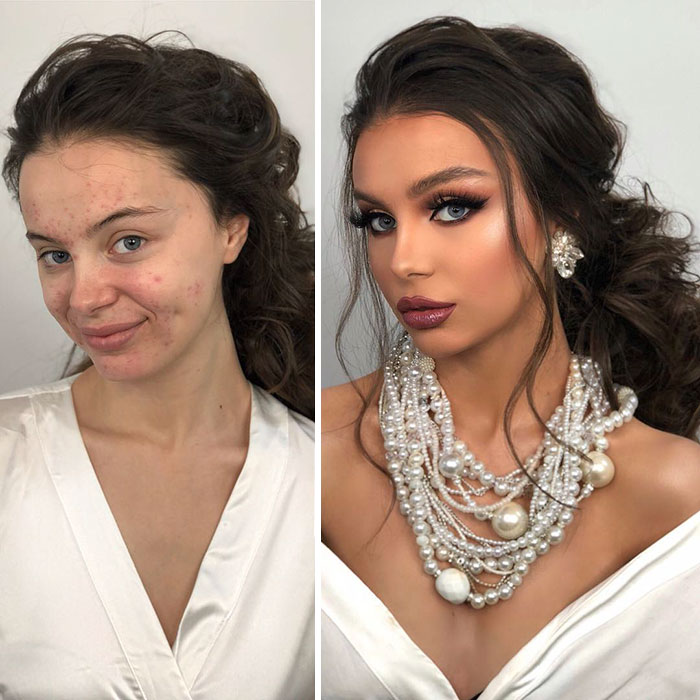 2. The power of makeup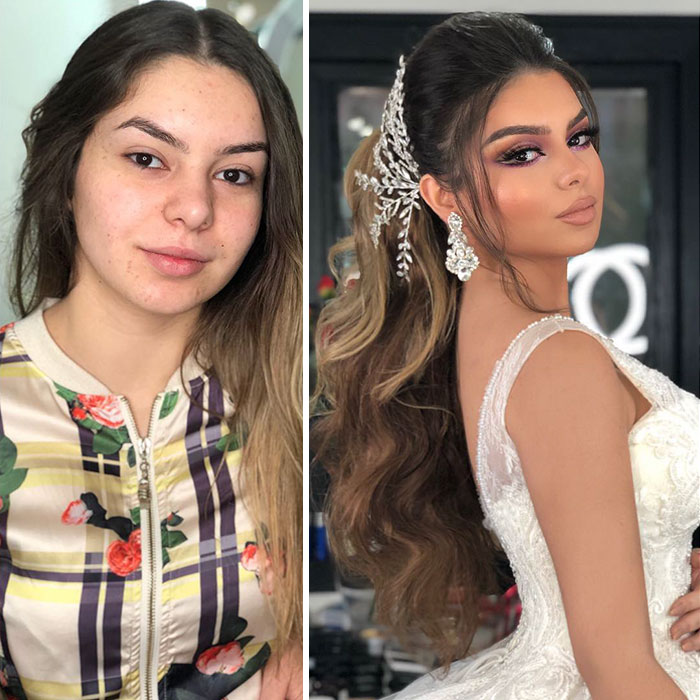 3. Absolute beauty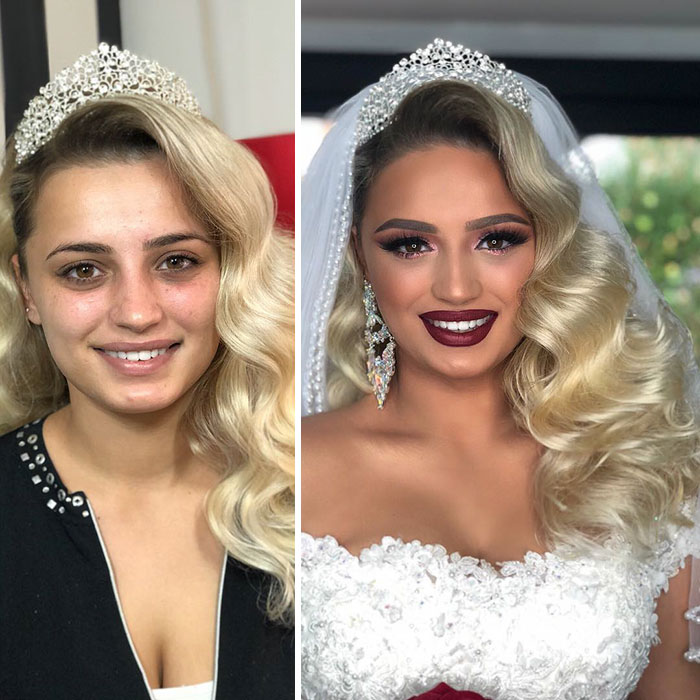 4. From cute to cuteness overload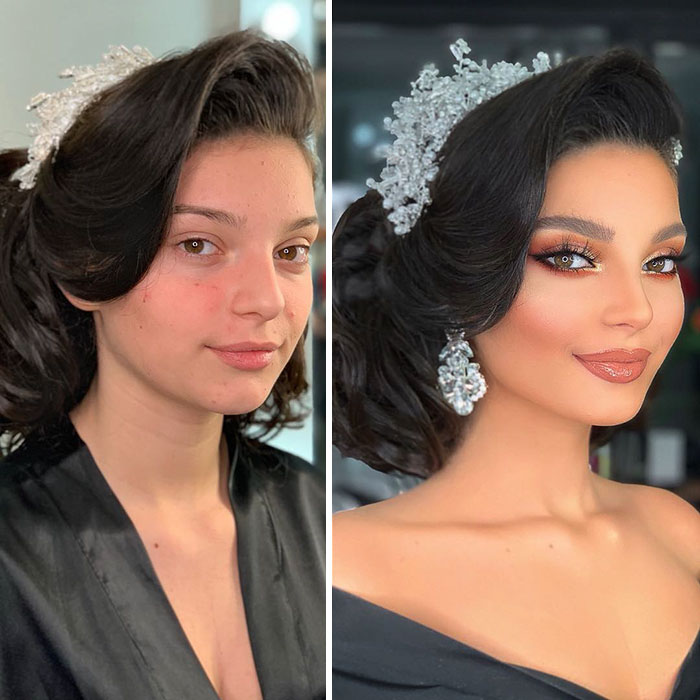 5. This is one of the best of before and after looks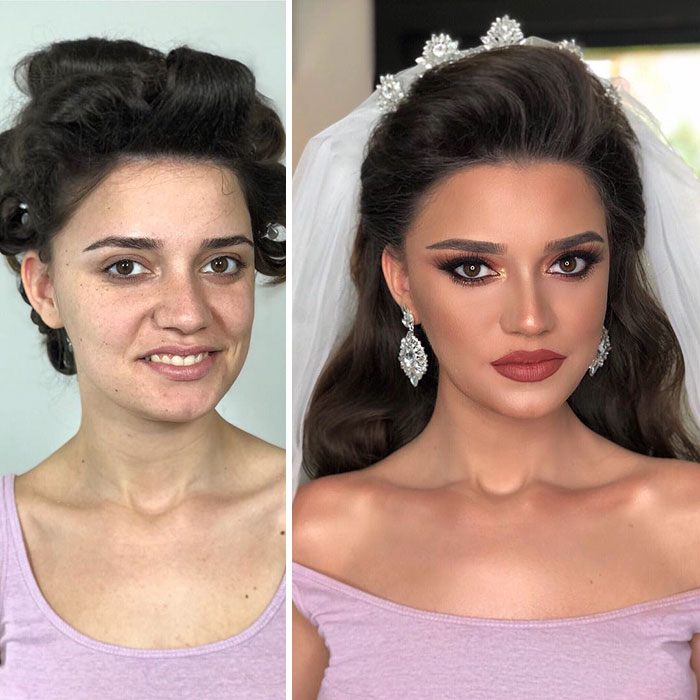 6. She looks astonishing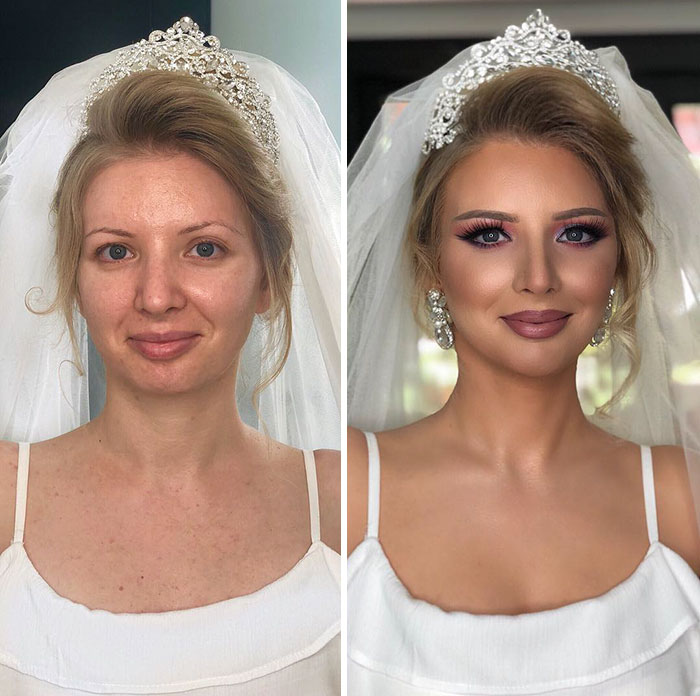 Read more: Father Shows Up With Flowers At School To Surprise His Three Daughters For Valentine's Day
7. The make up artist has transformed her look so perfectly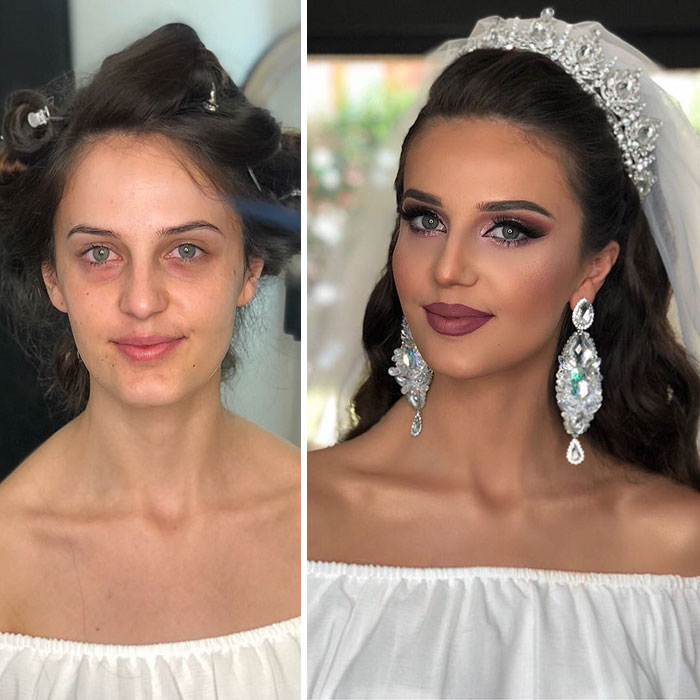 8. She be the prettiest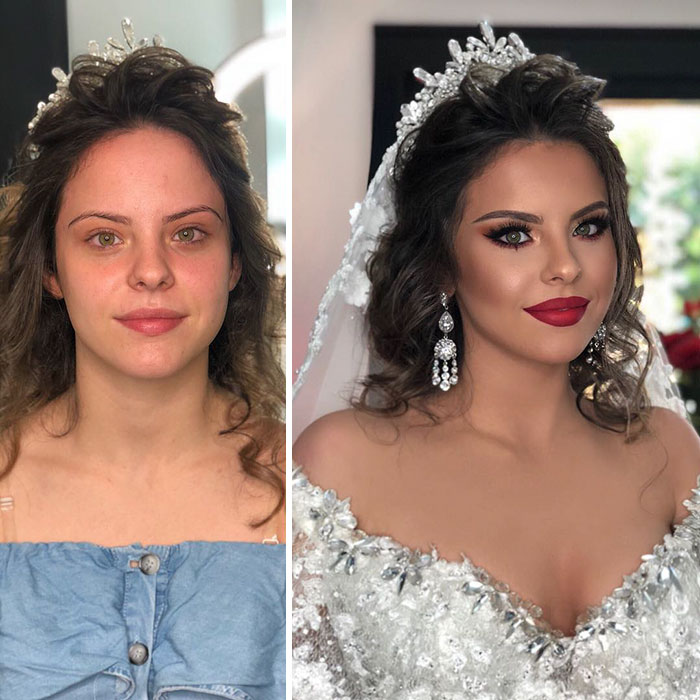 9. She looks amazing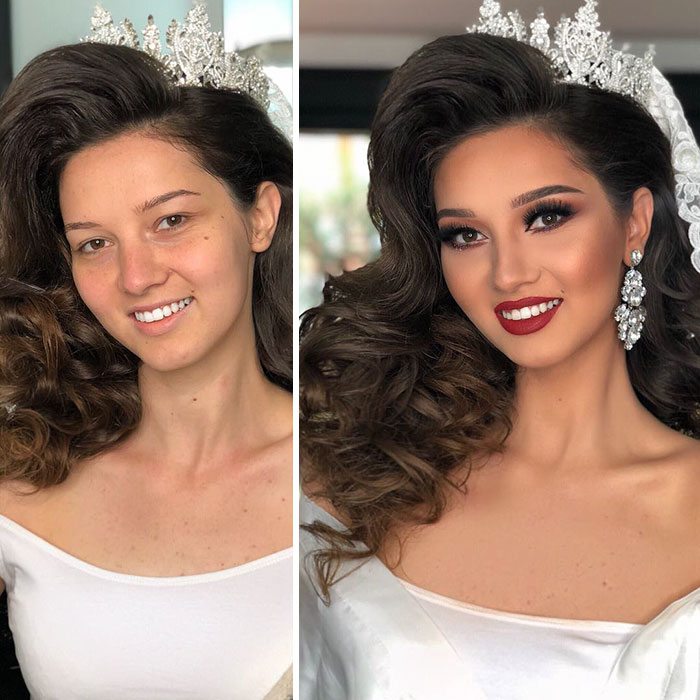 10. This look is absolutely stunning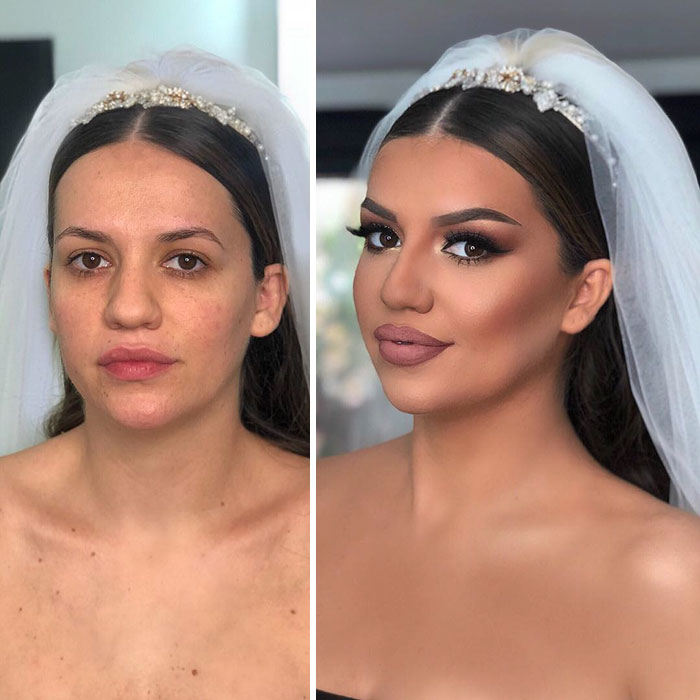 11. Perfect make up transformation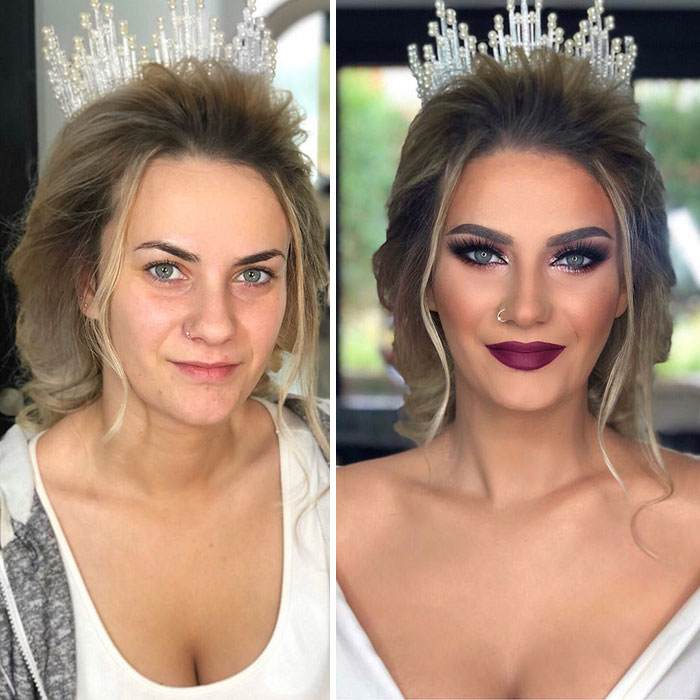 12. From princess to queen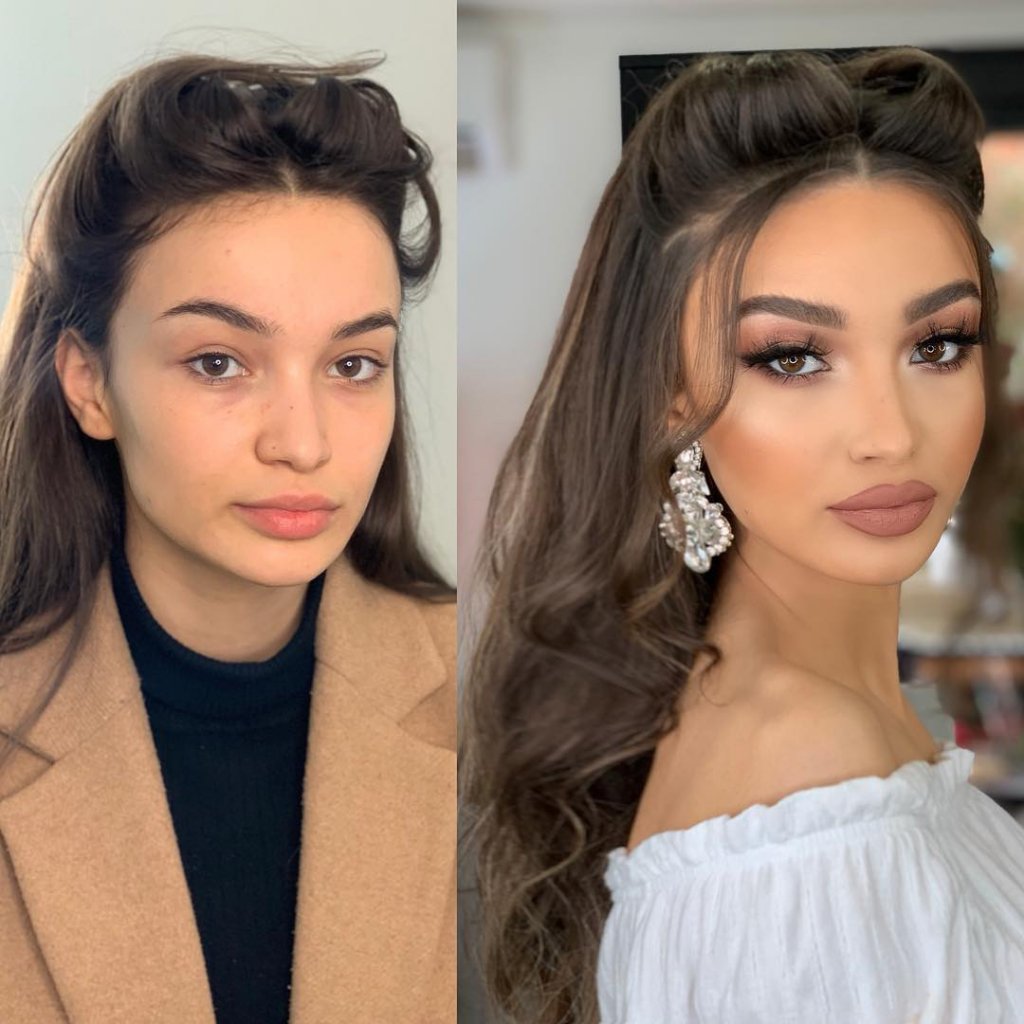 Read more: A Woman Has A Divorce Photoshoot And Sets Her Wedding Dress On Fire