The valentines day is the day where we love to show our love and affection towards the people whom we really love. It could be anyone from your life partner, your mother, father, children or even friends. It's the day of love and it is meant to be spent with people we really love and care for. And that's what this father of three daughters did. To make his daughters feel special on Valentine's day he showed up at their school with flowers to surprise them.
More Info: Chi Martillo Facebook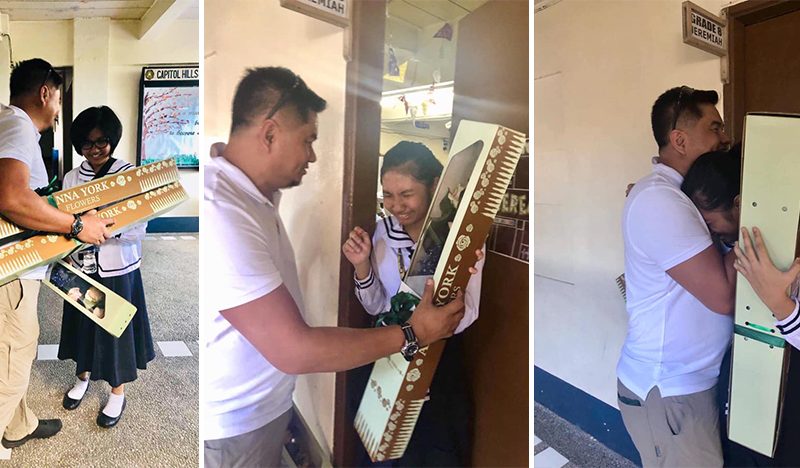 Chi Martillo, a loving father of three daughters is making sure his daughters know how they should be treated. He surprisingly showed up at their school with flowers in his hands to make them feel loved on Valentine's day. The day where love should be celebrated. He says the whole thing was his wife's idea.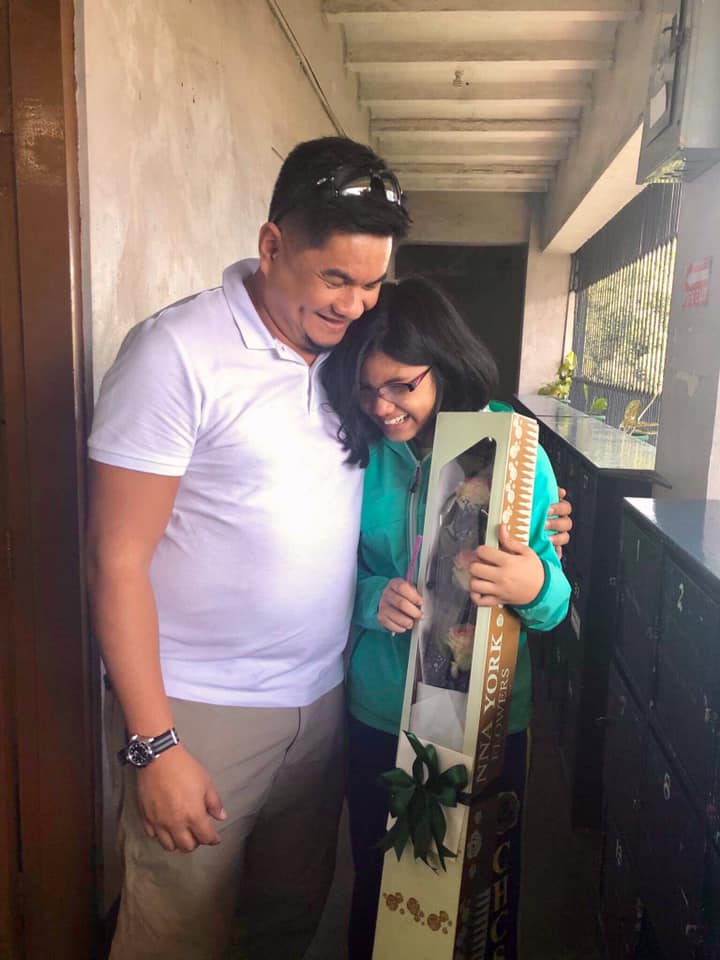 Both the parents have always taught their daughters to look at the guy's character and not at the gifts that he gives you. They believe that how someone treats you is way more important than the amount of money that he spends on you.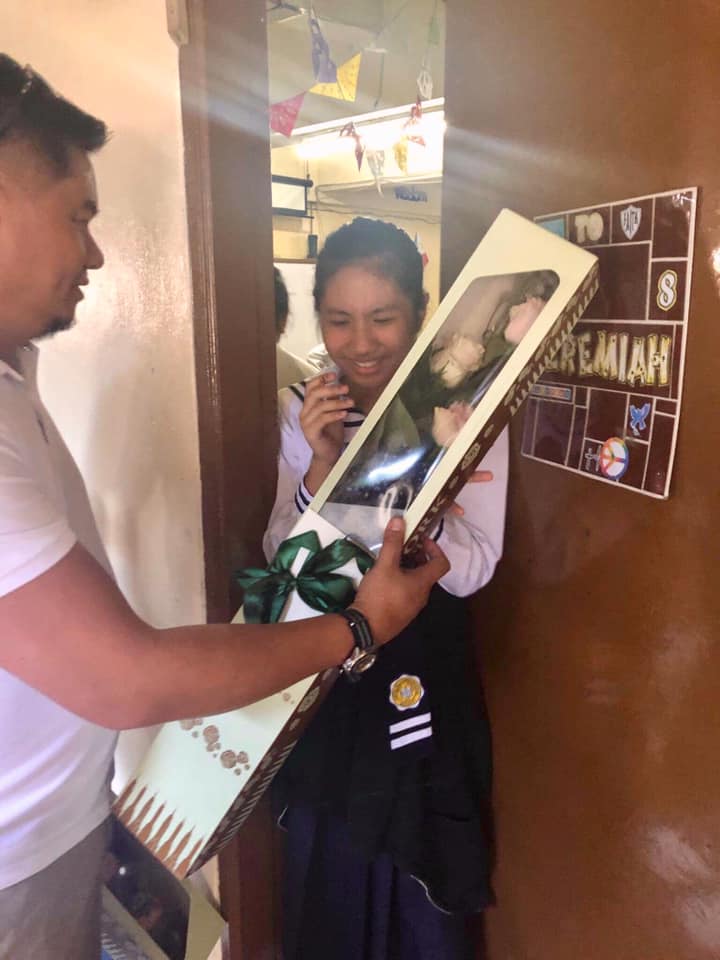 Read More: Artist Creates Beds For Animals Out Of Old Tires To Tackle The Problem Of Garbage
"We agreed that it would be best for our girls to be spoiled with gifts by their first Valentine, me, so that when they come of age, they would look at guys' character rather than be awed with gifts," said Martillo in an interview.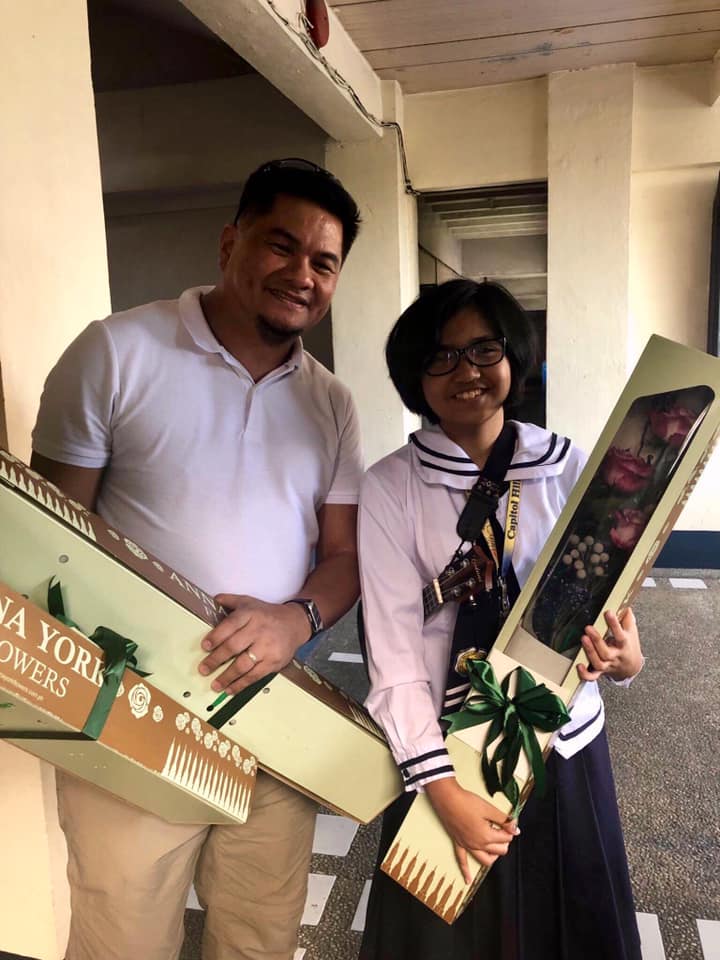 The Father has also provided all his daughters with loving letters. Each letter to show their daughters how much important they are to them. And every letter varies from the other as they tell about their individual personalities.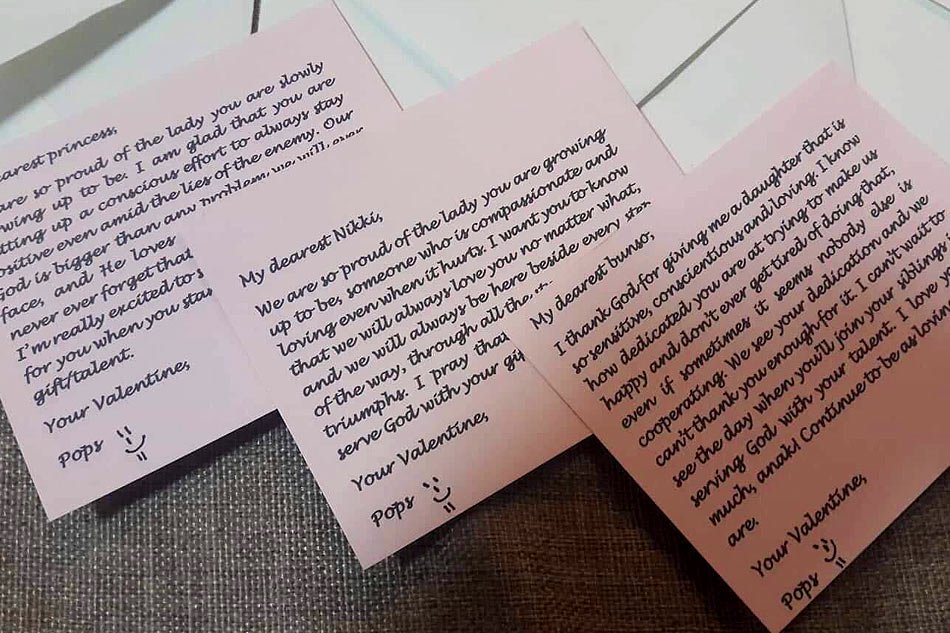 I think everybody should inspiration from this father and should appreciate his will to make his daughters feel loved. In modern times as our craving for material possessions is increased we have forgotten how to appreciate little things in life. And this man has taught his little girls the same lesson and everybody should learn the lesson too.