It's true that parents do a lot for their kids, they sacrifice their own happiness for their kids and goes out of their way to make things easier for them, even its the little things. One such act has been recently caught on camera where a dad is seen lovingly explaining his blind son the entire football match at the stadium. People were so happy to see this wholesome experience that they decided to take a video of it and take it on the internet as a post to appreciate this 'best dad ever'.
More Info: Junior Es Mi Pasion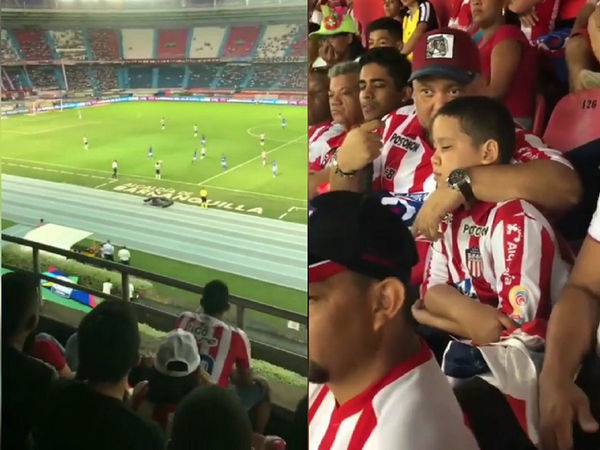 Wearing the Junior FC T-shirts, the father and son duo was a treat to look at the match. The little boy named Sebastian is apparently a big football fan and wanted to experience the football match at the stadium. Thanks to his dad who didn't let his blindness comes in the way of his son's happiness.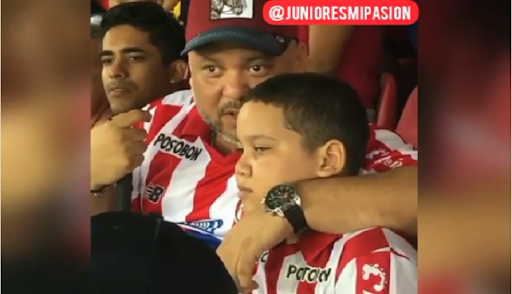 The father was seen explaining every detail of the game to his blind son and the people around him were very inspired by seeing this loving act. They started making videos of the duo and posted it on the internet for everyone to see. The video belongs to the Estadio Metropolitano Roberto Meléndez in Barranquilla, Colombia.
A video of them was shared by the team's fan page where the person who posted it wrote, "Being in the Metropolitan Stadium I could appreciate the passion and love that a father feels towards his son. It is the same love they feel for the Junior team. Sebastian is a beautiful child with visual impairment, but this does not prevent him from feeling the passion for his team. His father with dedication and commitment describes each one that touches and plays the ball."

People left so many good comments on the post and called him the 'best dad ever'. This makes us realize that it is important to share beautiful things like this to make people's day brighter.
Read More: Old Couple Infected With Coronavirus Says 'I Will Love You Forever' To Each Other