At the age of 6, I am sure we all were busy with our toys and cartoon shows. But unlike other normal kids, 6-year-old twins had to deal with marriage. Yes, in Thailand, 6-year-old twins married each other and the most shocking thing is that their marriage was set by their parents. The pair of twins were married each other in a grand ceremony.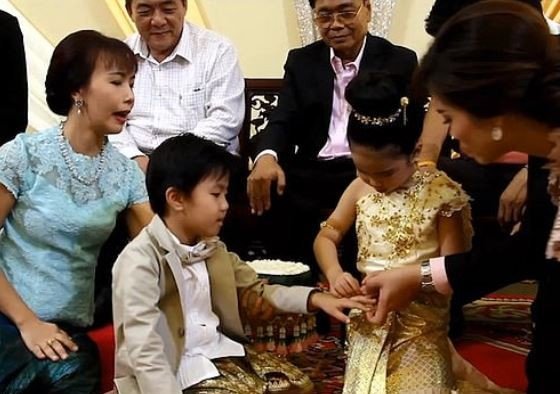 Shocking, isn't it?
Read More: 10 Horrific Images Of Oceans That Will Make You Fear Them
Well! reportedly, the reason behind their marriage has something to do with their previous lives. The pair of twins born in 2012 in Samut Prakan, a place near Bangkok, Thailand.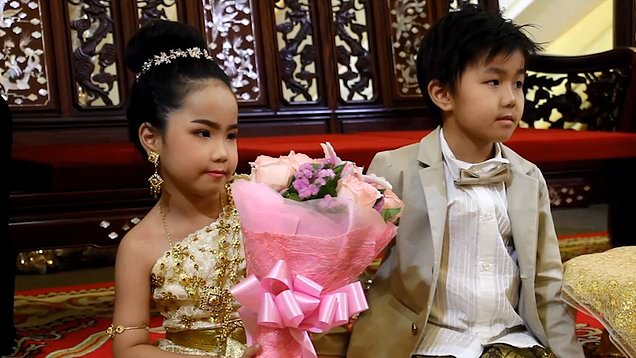 The parents nicknamed the girl as Kiwi and the boy as Guitar. Their parents knew it since the beginning that their twins are supposed to marry each other. Suggested by a Buddhist belief the 6-year-old twins have 'Karma' from the relationship in their past lives and that is why they re-born.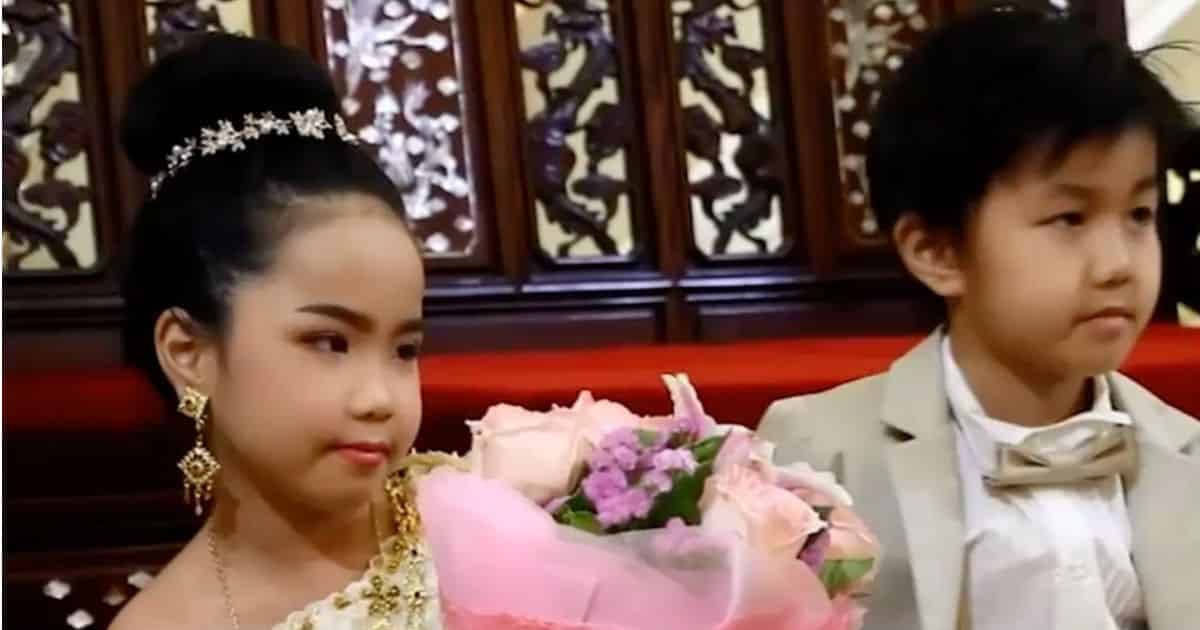 The Buddhist belief depicted that the twins should marry as soon as possible otherwise it will lead them to bad luck. Initially, this made the parents concerned, however, after a long discussion, they finally decided to make them marry.
Amornsan, father of the twins said, "The reason for the marriage ceremony is because we believe that both the children used to be partners in the past life. This is a belief we have inherited from ancient people. We must arrange a wedding for the two twins as a solution to the issues they had before they were re-born. If they are married, they will live healthy and successful lives and not be sick."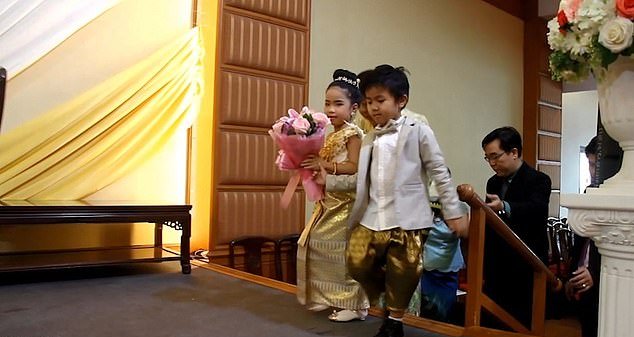 Their lavish wedding was full of traditions and fun. It was also followed by a game where the groom had to pass through 9 doors to find her sister turned into the bride.
Read More: Wedding Of The Daughter Of India's Richest Man Continues!
Phacharaporn, the mother of twins, was very pleased with the cute couple. "They were both so sweet during their wedding," the mother said.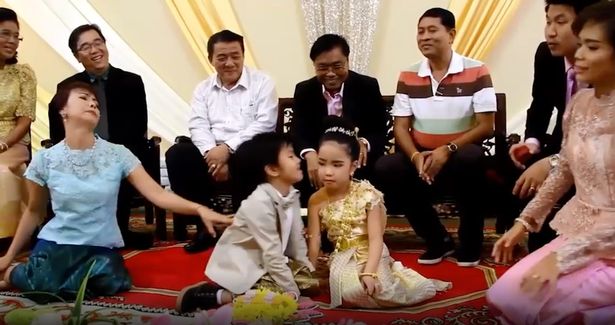 The whole incident sounds so strange but its true. Well! let us tell you that there is no legal binding in their marriage so the couple is free to seek out their own partners later in life.
"They will be the best of friends for the rest of their lives. They'll be able to find their own husband or wife when they're older. But this ceremony will always be important for them," said the mother.