A Deceased Deer was found in Thai National Park with 15 Pounds of Trash constituting of plastic waste inside his stomach. The dead deer was found by conservation officials and the tragic incident again reminded us of the impact of plastic pollution on the lives of animals.
More Info: DNP Twitter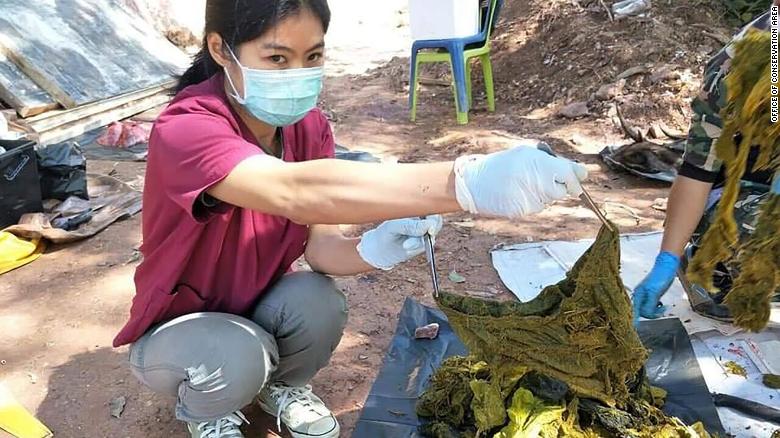 The incident belongs to Khun Sathan National Park in Nan province in northern Thailand. The age of the deer is said to be 10 years and no external wounds were found on his body. According to the Department of National Parks, Wildlife and Plant Conservation, when the deer was found, he has already been dead for two days.
When an autopsy was performed on him, 15 pounds of trash was found inside his stomach. The trash was consist of all the residues of all the things that people used in that park such as instant coffee packages, towels, garbage bags, condiment packages, rubber gloves, and even a pair of men's underwear.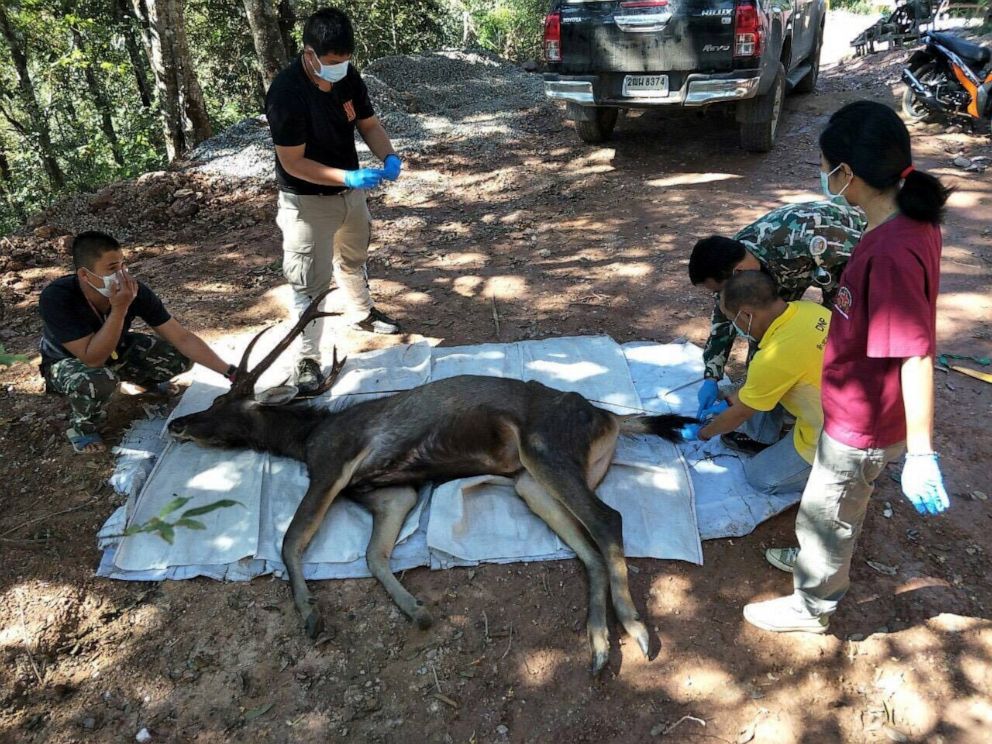 All these are clearly visible in a picture that is posted on the official Twitter account of DNP. The reason for his death, as per the department is a gastrointestinal obstruction that he was unable to bear due to his old age.
Khun Sathan National Park's protected region director, Kriangsak Thanompun revealed that the plastic bags that the deer consumed was one of the reasons for his death. His death is being called tragic because of the same reason because for an animal to lose his life because of man-made waste shouldn't be acceptable.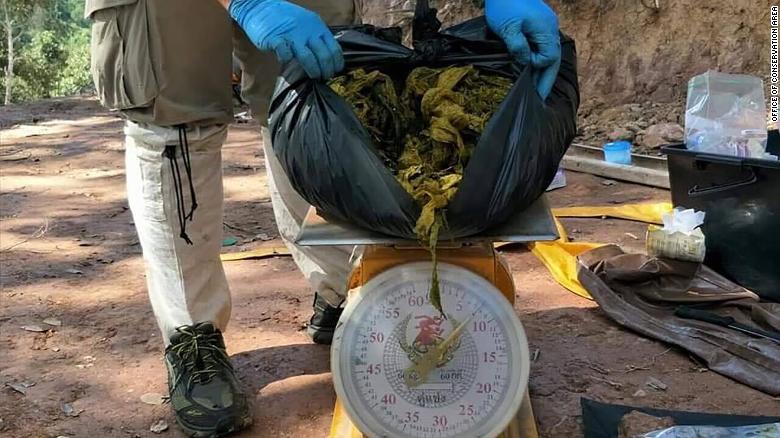 "It shows we have to take seriously and reduce … single-use plastic," he added while suggesting that they should be replaced with natural-friendly products.
Don't let any more animals lose their life for you to understand a simple lesson. Avoid the use of single-use plastic and dispose of your trash the right way.