Humans tend to do things as per their ease and interest. In this order, we often remain ignorant towards some really important things such as the environment. Here we have brought you a story of a monkey who has become an inspiration for us. The animal was seen trying to fix a leaking pipe in order to save water. I am sure this monkey's attempt to save water will make humans feel ashamed.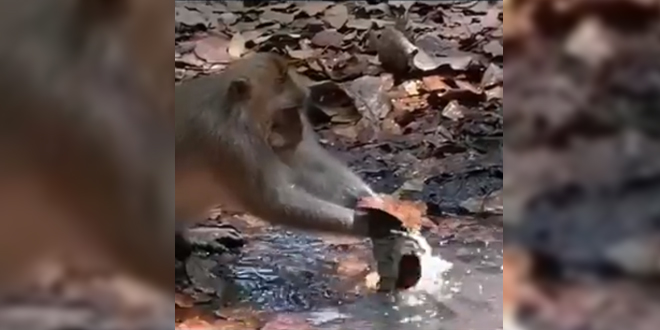 Yes, the monkey was seen trying to fix the leaking pipe with his hands and some dry leaves. Maybe the monkey doesn't know how to fix it but this video shows that he definitely knows the importance of water.
You may also like to read: Canadian Woman Travels More Than 8000 Miles To The Philippines To Marry The Boy She Met Online
The video was shared by a twitter user Niharika Singh Panjeta. It got popular among netizens in no time. People are going gaga behind this monkey and applauding his small but significant effort towards nature.
If other beings of the #wild can have such #grace, #intelligence and #sensitivity …then I really don't know what went wrong with us #humans ..#whoaretherealanimals ?@AdityaPanda @ParveenKaswan pic.twitter.com/cSzFtZm4FY

— Niharika Singh Panjeta (@Niharika_nsp) October 10, 2019
A lot of people on Twitter remarked that the monkey is far smarter than humans. Netizens express their shame on the fact that animals are more caring about nature than humans. "Very simple treasure nature's treasure, other living beings know it but not us, Shame on us," reads a tweet.
"He knows what he's doing trying hard to prevent wastage of water. Who will motivate the human to act more responsibly?" reads another tweet.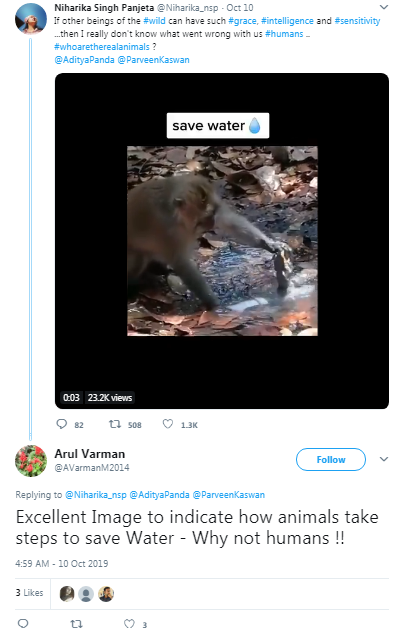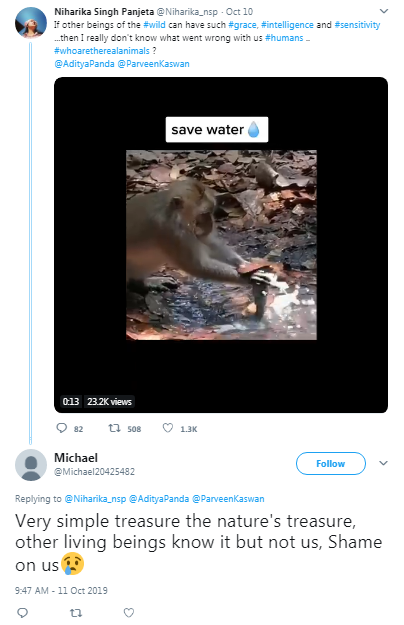 You may also like to read: Man Creates Innovative Glasses For Short People To Oversee Everyone At The Gigs
This is not it, a few times back another monkey was captured turning off the tap after drinking water. Even a cow was seen crossing the road as per the traffic signals. It feels that humans need to learn something from animals.
Hopefully, we don't just scroll through this story like other posts and take this matter seriously!