Selfie mania among the youngsters today is no joke! People have started capturing every moment with selfies. And guess what? Animals are no way behind. Yes, you read that right! Humans and monkeys are very closely related. So These animals will obviously carry similar traits as human beings.
How would you react seeing a bunch of gorillas posing for a picture?. These Anti-poaching rangers and gorillas are taking over the internet with their selfie poses. This national park in Virunga, Africa is also a UNESCO World Heritage site. They are home to around 1/3rd of the world's population of endangered gorillas.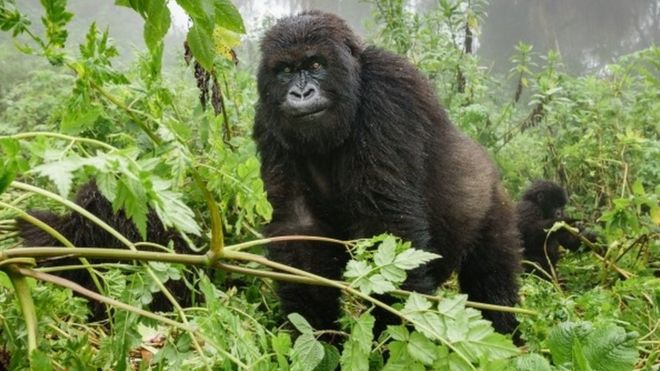 This park is protected by 600 rangers who are responsible to take care of them. Due to wars and conflicts, this site is deeply impacted. But two gorillas, Ndakasi and Matabishi from this heritage site are posing for a selfie with anti-poaching rangers.
A ranger's job is risky and dangerous but looks like these gorillas are very friendly with them. The website says "These local men and women go through intensive training, risking their lives on a daily basis to safeguard the park's exceptional wildlife, including the last of the world's critically endangered mountain gorillas."
Some Rangers are actually posting their selfies with gorillas on social media. And the internet is going crazy over them.
A picture was posted on the facebook page of anti-poaching rangers which was captioned as "ANOTHER DAY AT THE OFFICE…". Ndakasi and Matabishi – who are standing behind him are giving those quirky poses for a selfie. Either these rangers are very brave or these animals are very friendly.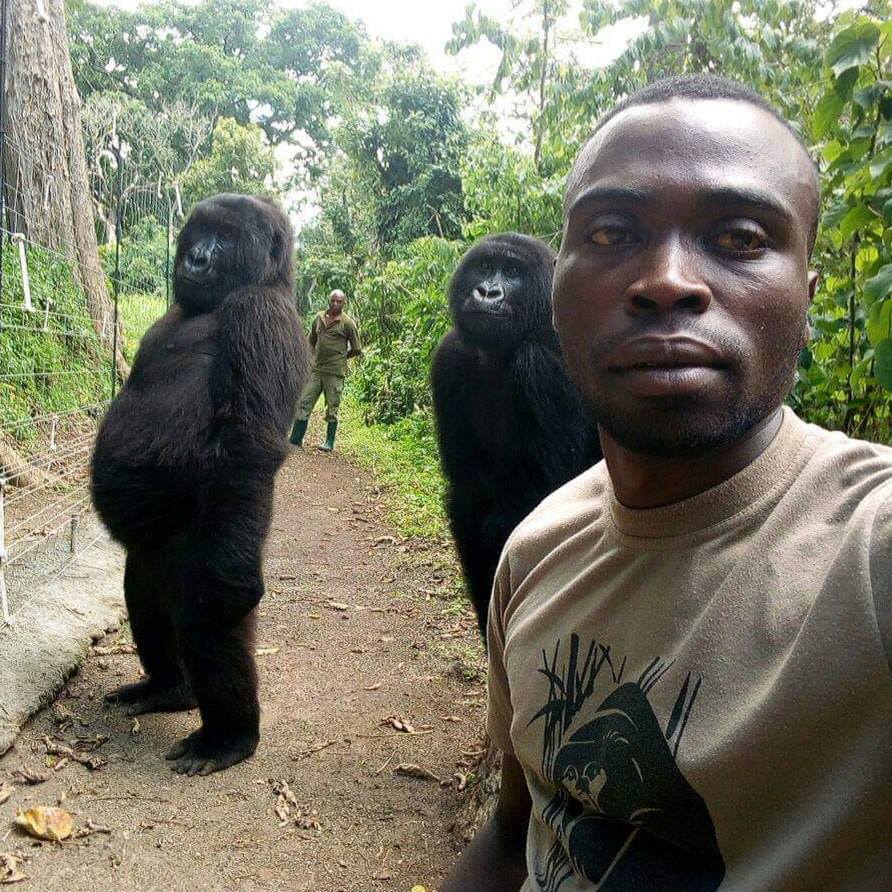 Another picture was uploaded on Facebook last year which as captioned "Family Portrait". Where a ranger named Patrick Sadiki posed with Ndakasi and Matabishi. These animals are indeed a family for these 600 rangers who live in the forest for their safety.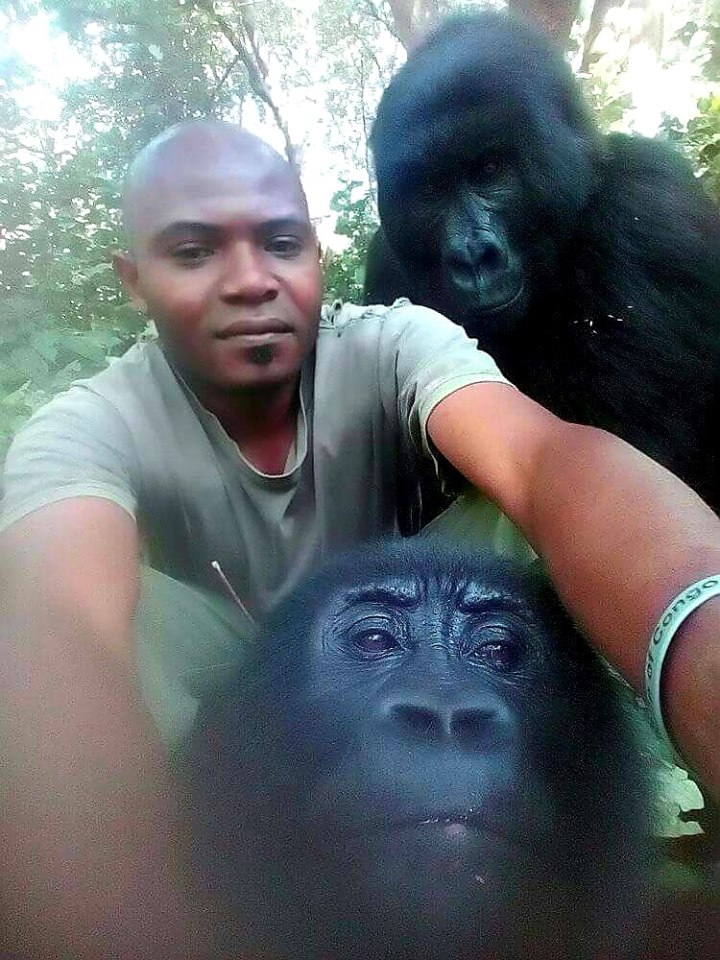 Another photo, from 2018, is captioned 'Words to live by – Sagesse Intemporelle'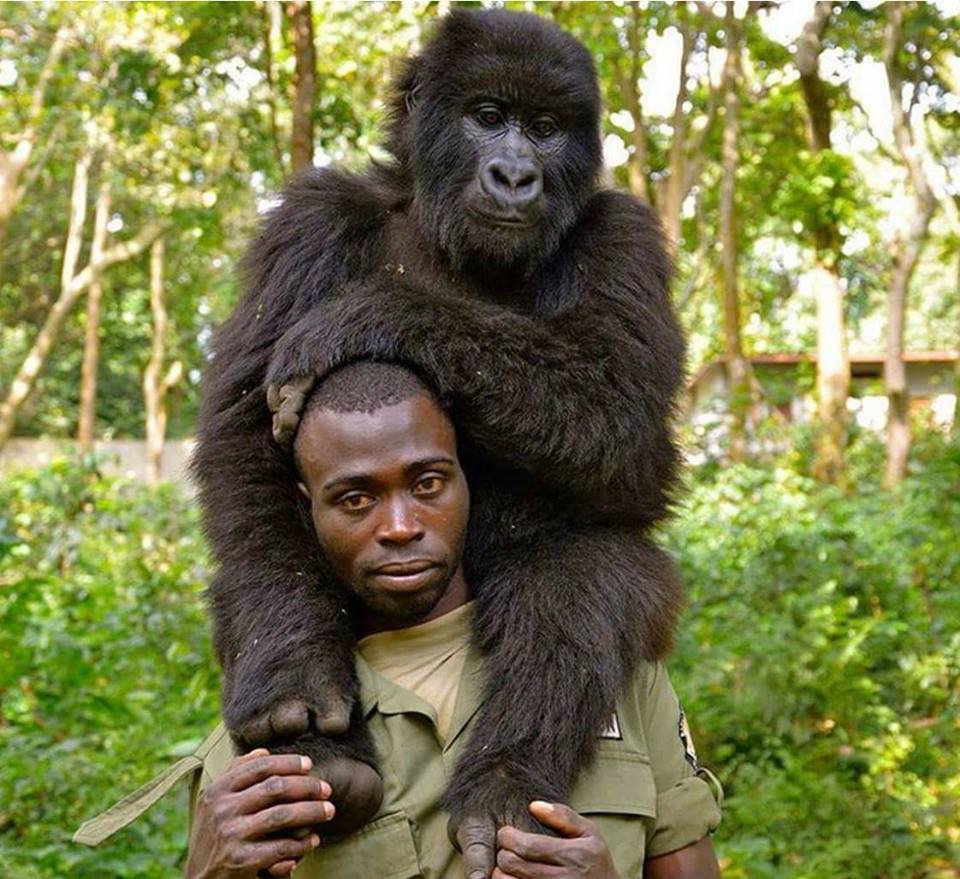 We need to understand how friendly animals are when taken good care of!
Image Source: Facebook
Read More: 21 Confusing Pictures That Could Easily Fool You Into Thinking They Are Something Else