Family vacations are not everyone's cup of tea right? We all have our own inhibitions and it's just difficult to let go of all those things. But you know what? Family vacations are actually great. They preserve the happy memories and whenever you look at them, it's just happiness everywhere. However, things took a turn for the worst for this family as a monkey kept on photobombing their family pictures. That's not it. The monkey made sure he spoil the pictures by showing his middle finger in each one.
Image Courtesy- Caters News | Storytrenders
Read More: This Man From US Marine Finally Turned Himself Into A Blonde Woman After Years
The Hicks family went for a vacation in Bali, Indonesia. Judy Hicks, the mother planned a trip to Ubud Monkey Forest. All they wanted was a fun day ahead. The family of 5 were really looking forward to the trip. However, the monkey photobombing their images made it kinda odd.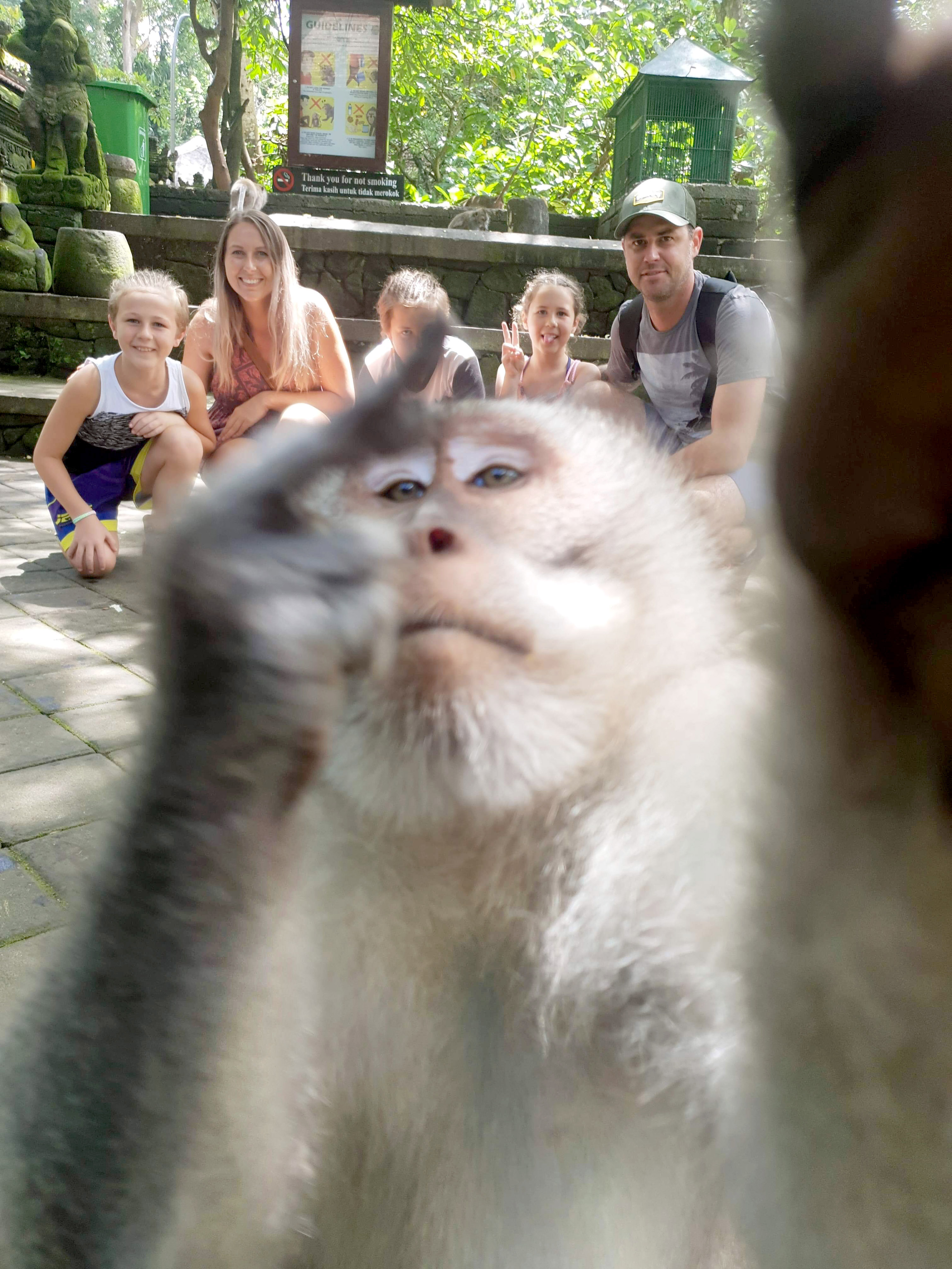 During the trip, this family of 5 (Simon 36, kids Elijah 13, Jimmy 11 and Kayleigh) were excited about the trip. They wanted to bond with each other and make this trip a memorable one. They hail from Sunshine Coast, Queensland, Australia. The family asked a local photographer to click their images and it turned really hilarious when they discovered the monkey photobombing them. They realized what has happened after they went through the images. The family soon discovered the monkey photobombing the images and couldn't stop laughing.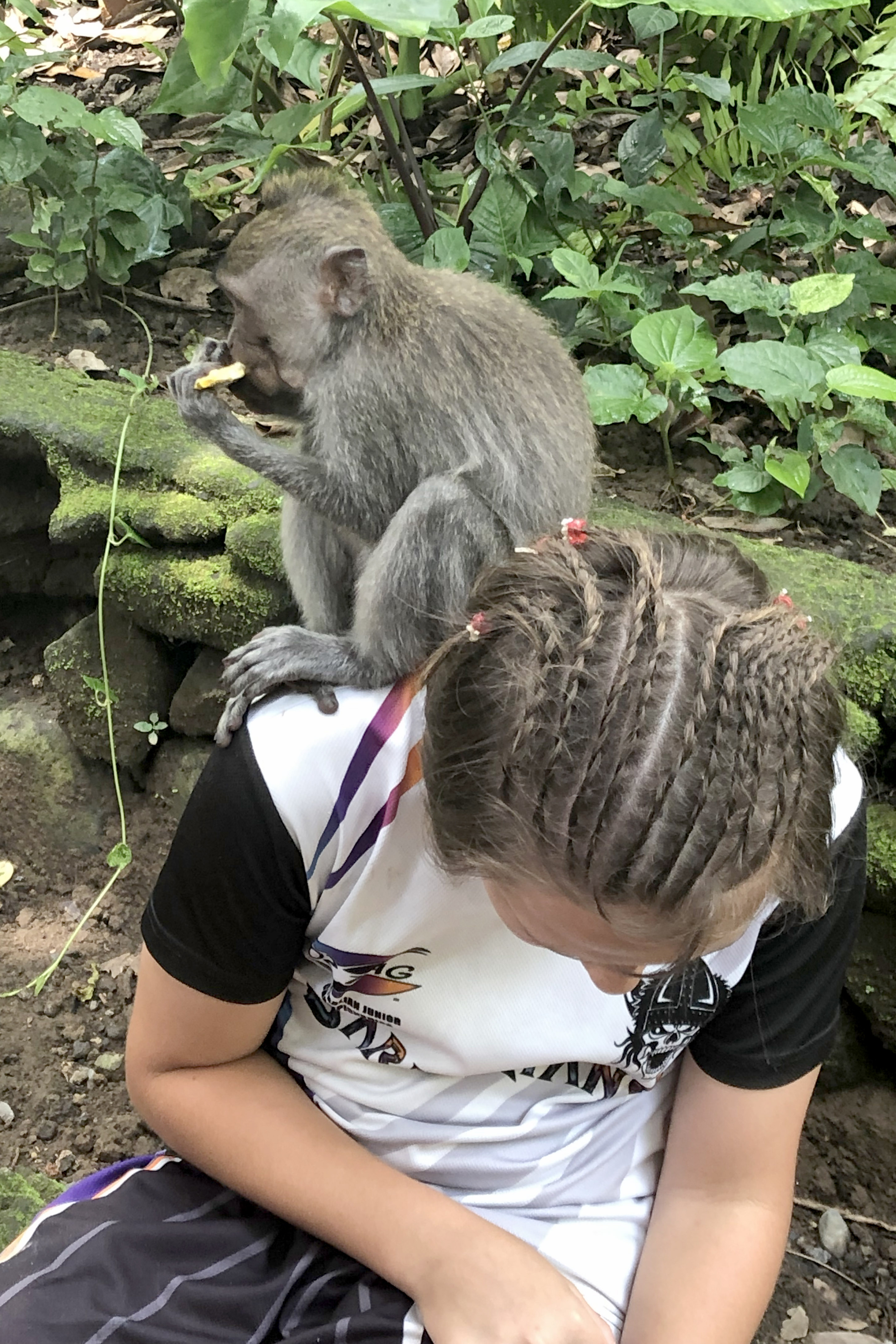 To quote Judy, "We were only in Bali for a week and thought it would be fun to go on a day tour around. As part of the tour, we went to the monkey forest. I thought it would be a fun experience. While we were there, a guide offered to take our photo. But as he did, a monkey suddenly came in front of the camera. The guide had peanuts in his hand and then began feeding him. It was really funny.
As I was flicking through the photos afterward, I noticed that in one of them the monkey was actually giving us the finger. I showed my husband and we both started laughing. We thought it was hilarious. The monkey definitely had a cheeky persona going on. We had such a great time there and these funny photos made it even better."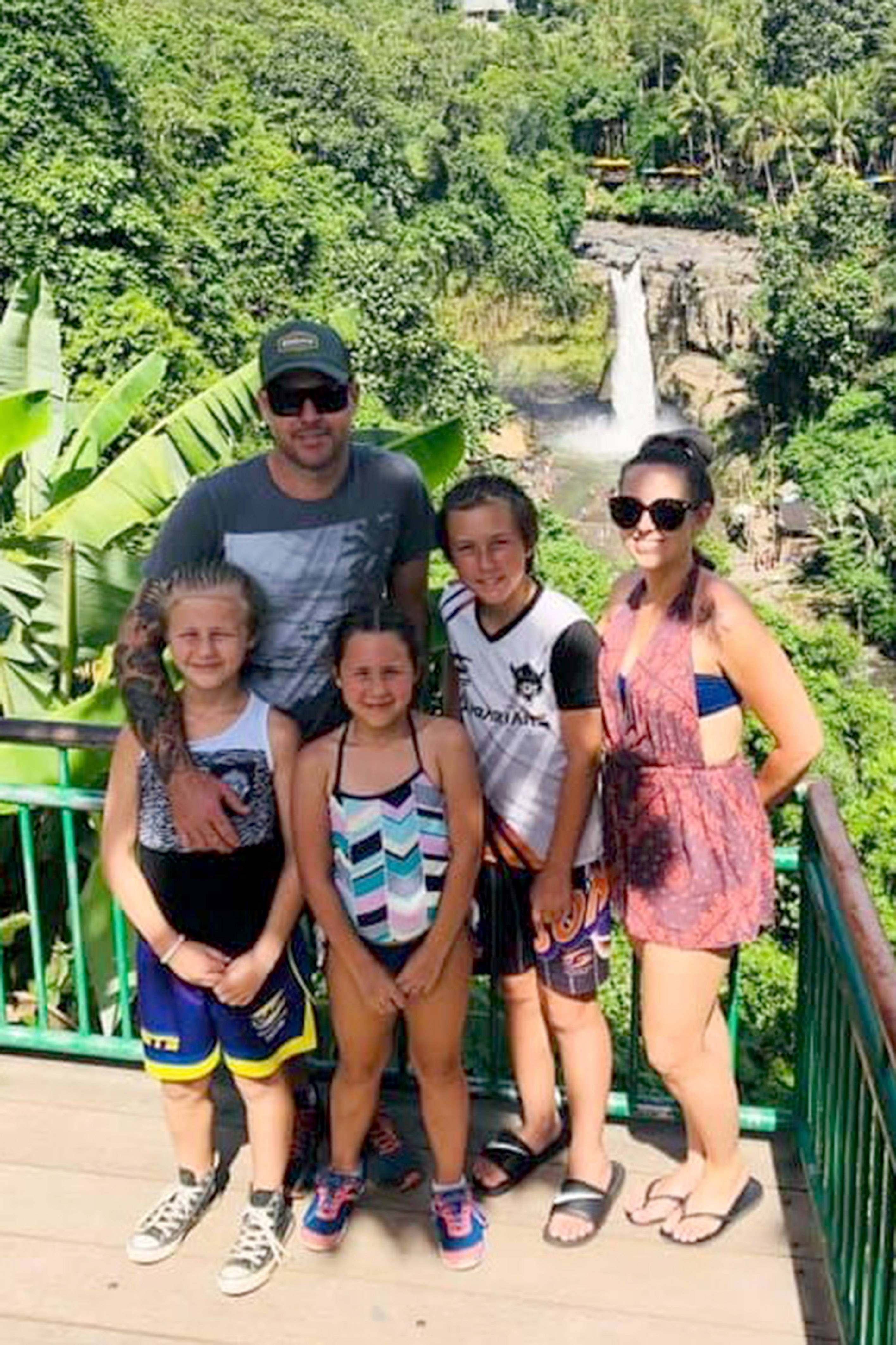 They clicked the family pictures during their trip to Bali in December 2018. They posted these online recently. Thank God they shared the family pictures online and we could see this photobombing monkey. Judy Hicks further said "I posted the photo to my Facebook and Instagram and all my family and friends thought it was hilarious. The experience was one of the highlights of our trip, and the photo itself is something we can look back on to remember forever."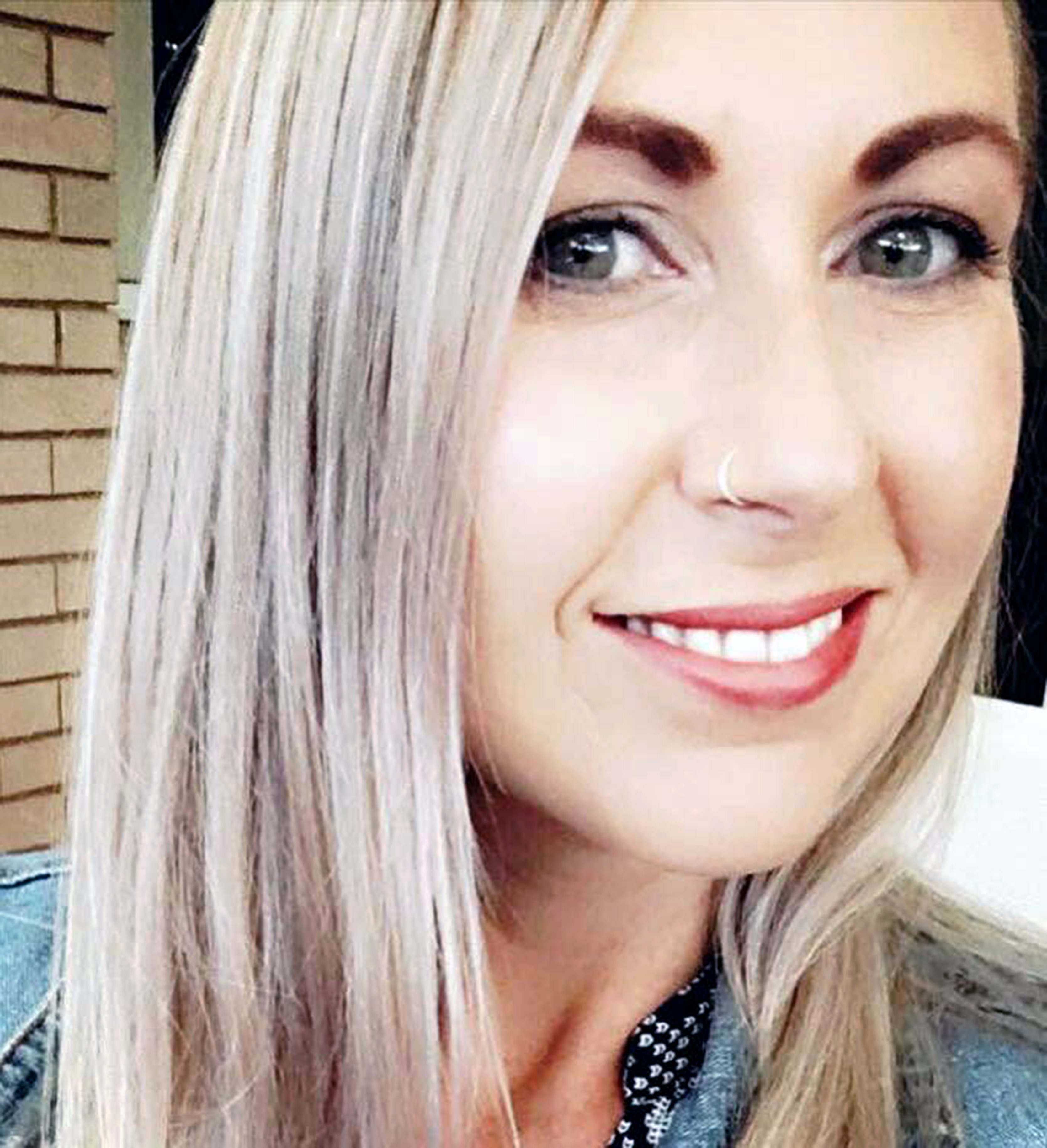 This monkey giving a finger on their family pictures apparently made their trip a memorable one. You don't get a photobombing monkey every day who will give a finger on your family pictures. The family wants to go to Bali again and make many such memories.