Miley Cyrus is surprising everyone on social media by her posts lately. Since Women's day, she is posting unexpected but lovely posts. Whether its throwback pictures and videos of her with her contemporaries or it's a chat screenshot with ex-boyfriend Nick Jonas, Miley is killing it! And now the person who has displayed herself as the most open-hearted and coolest person ever is Priyanka Chopra Jonas who reacted on the latest post of Miley Cyrus where she shared her chat screenshot with her ex and Priyanka's current husband Nick Jonas.
So just two days ago, Miley Cyrus posted on Instagram a screenshot, where she sent her ex-boyfriend Nick Jonas a throwback of old times from a fan post in which she was wearing a Jonas brothers tshirt and she added a text after that picture that says, "Lols", and Nick Jonas replied to her saying "Amazing. These throwback shots have been" and added a fire emoji afterward.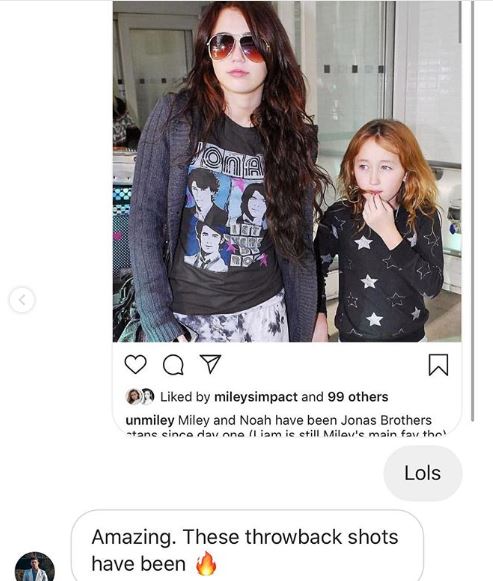 Miley is known for putting crazy captions under her pictures and she did the same with this post, she added a caption that reads, "That moment when your ex knows your socials have been" along with multiple fire emojis.
Read More: This Picture of Egg Is All Set To Break Kylie Jenner's World Record For Most Liked Instagram Post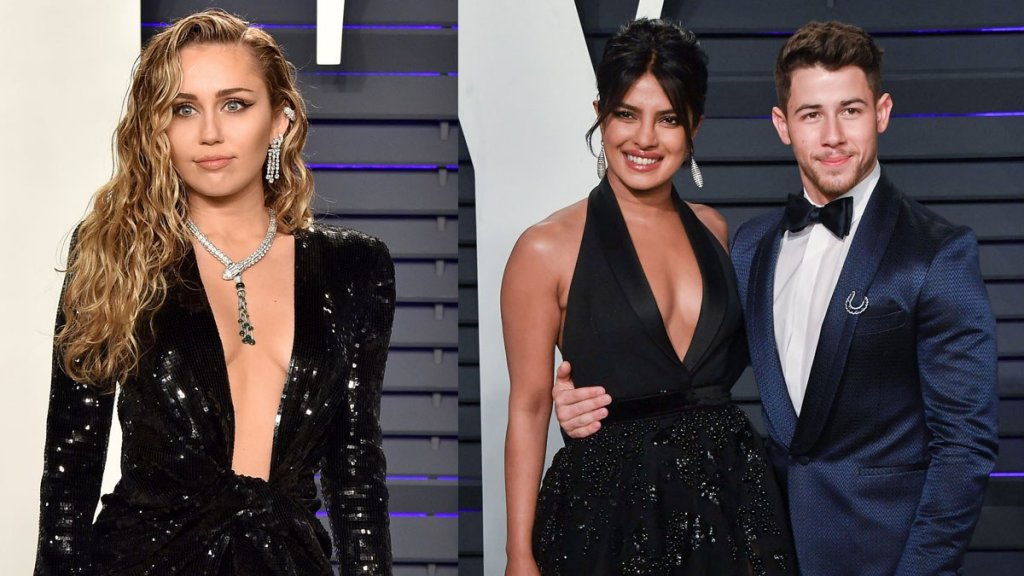 Well, this already was a surprising news itself but what made it come out as a bit of a shocker is the fact that, the wife of Nick Jonas who is none other than Priyanka Chopra has reacted and commented on this very post of Miley Cyrus that proved how much bigger person she is and how cooler is this lady actually is.

Priyanka Chopra made a comment on Miley's shared chat screenshot that reads, "Lol. Haha. Hubby is right, these posts are (fire emoji)". The fact that Priyanka has accepted it so open heartedly is truly appreciable and Nick Jonas is lucky in every aspect to get a wife like Priyanka Chopra.