The stunning lady, Priyanka Chopra recently celebrated her 37th birthday with husband Nick Jonas and family in Miami, Florida. The actress looked happy as ever and terrific in a red dress at a high-end restaurant where the party was organized by Nick.
Though all eyes were set on the birthday girl, yet the 5 storey cake managed to steal the attention of the guests at the grand birthday party.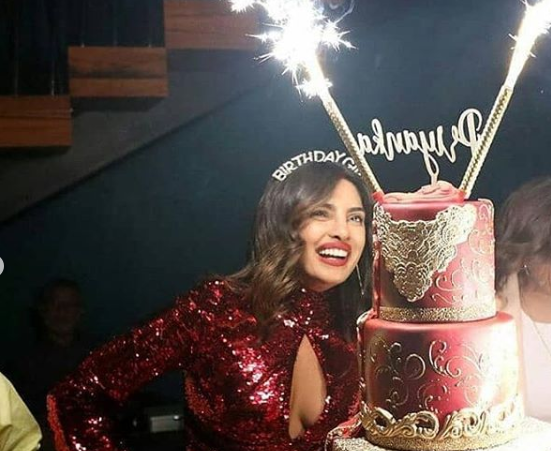 As the pictures speak, Priyanka looked beautiful in her red sequin full sleeve dress. It was hard to tell that she grew a year older if not for the birthday girl headband.
Apart from the birthday diva, the attraction was looted by the fanciest cake for her. It was covered in red and glittery gold to go along with her outfit for her birthday. There were a series of videos posted by Nick from the birthday party which he shared on his Instagram. One of them was with a fancy 5 storey cake as well.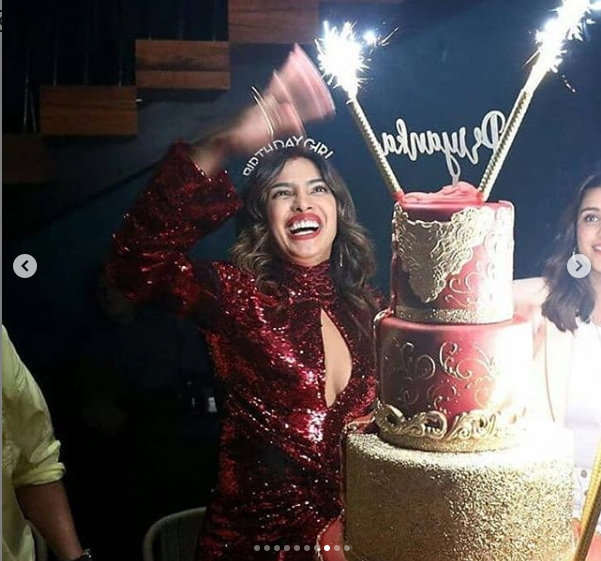 Read more: Selena Gomez Said She Is Getting Married To 68-Year-Old Bill Murray
While the celebration was on, the couple were captured in different frames offering shots to each other. Apart from Nick, Priyanka enjoyed the party with her mother, Madhu Chopra and Parineeti Chopra, her cousin actress as well.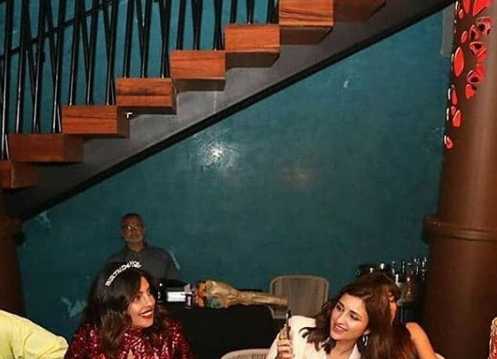 Apart from the splendid outfit, Priyanka Chopra was playfully dressed as she turned 37. She carried her birthday look with metallic heels in silver, hoops and a crystal clutch that was shaped like a lipstick. Her husband, Nick Jonas was looking great in a button-down Oxford shade of yellow.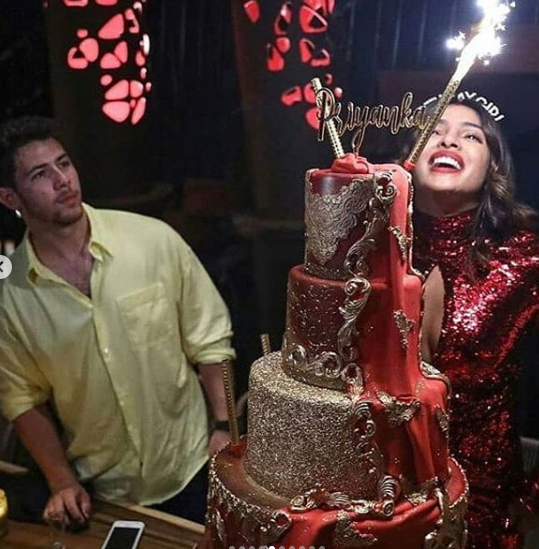 Clearly, the celebration met the expectations of the birthday girl along with the fancy 5 storey cake. But her birthday was not about the birthday bash only. Nick posted two photos of his beautiful wife on Instagram wishing her a happy birthday. The sweet caption that he posted for her read, "Light of my world. My whole heart. I love you baby. Happy birthday.".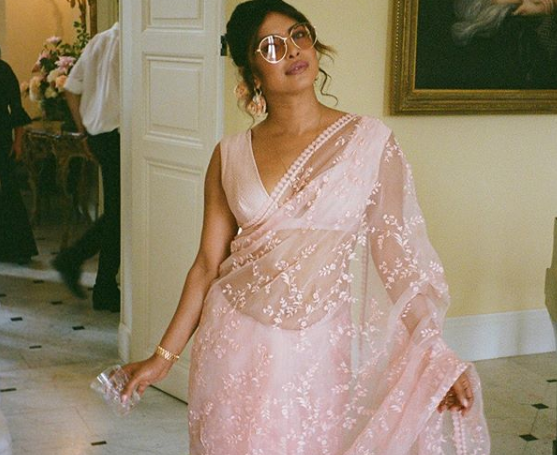 And in the photos, Priyanka was captured from Nick's brother's wedding celebration in France. Nick once again showed the world the love he has for Priyanka.