Priyanka Chopra proved again that even in Hollywood she knows how to be a desi girl. Recently in a cover shoot for a magazine, the sensation is been spotted wearing a backless saree and graced the cover with her amazing charm. She knows her style and knows perfectly how to create a buzz with her trendy outfits. The 36-year-old actress, Priyanka Chopra posed for a magazine named Instadaily for its July 2019's issue.
More Info: Instagram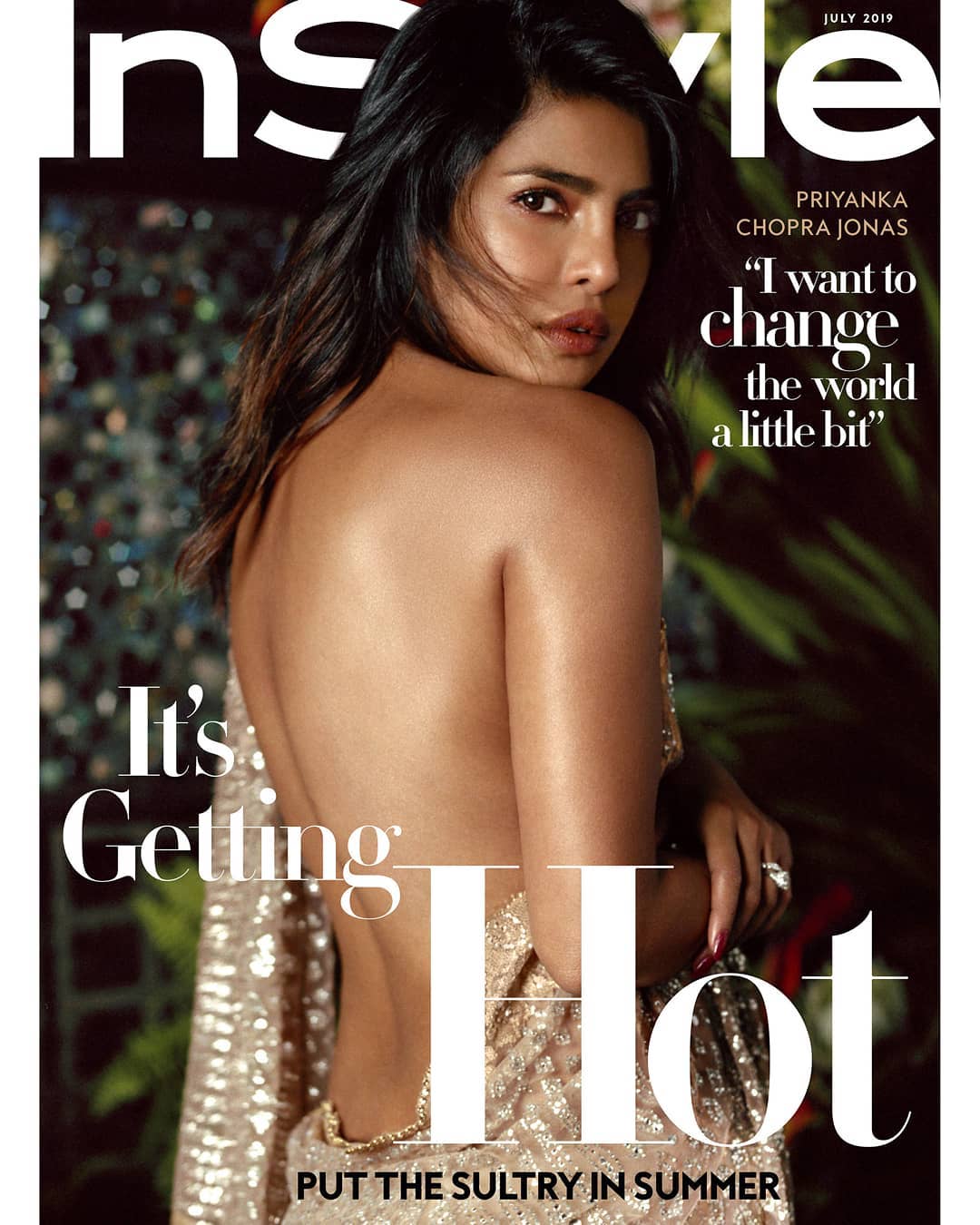 The star shared it on her Instagram handle and the app just got hotter. The tagline of the cover is called 'It's getting hot, put the sultry in summer' and we couldn't agree more. Priyanka was wearing a peach-golden saree with a lot of bling in it. She posed backless for the cover shoot. With her bold lipstick and tones skin tone, she was killing it with her looks and on the top of that, a backless saree took all the attention.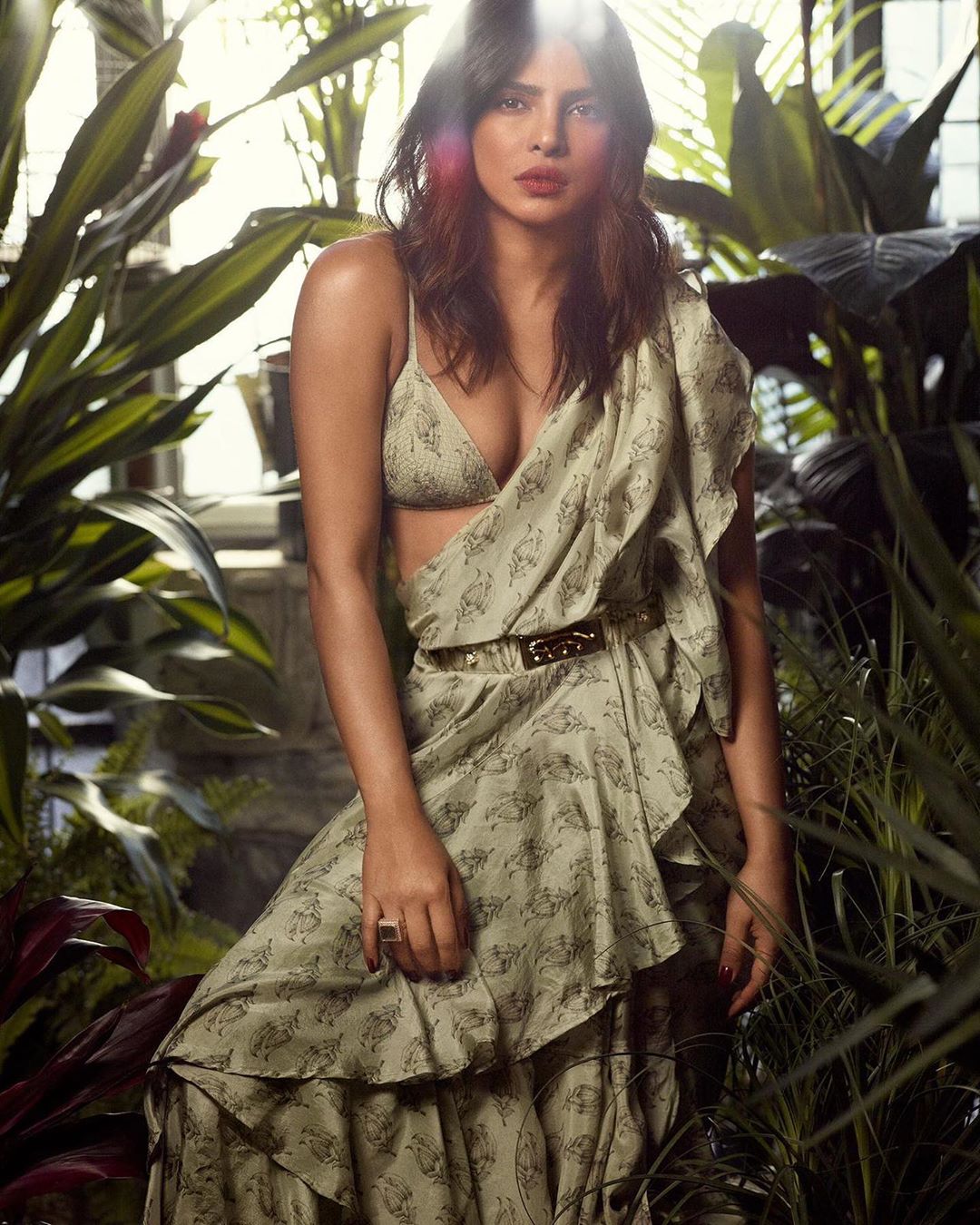 The saree was designed by Tarun Tahiliani who is known for his amazing Indian attire collection. Priyanka Chopra also shared two more pictures of her from the cover shoot where she was also wearing something traditional. The second look that is the green saree that she was wearing was designed by Sabyasachi who is also a well-known designer from India.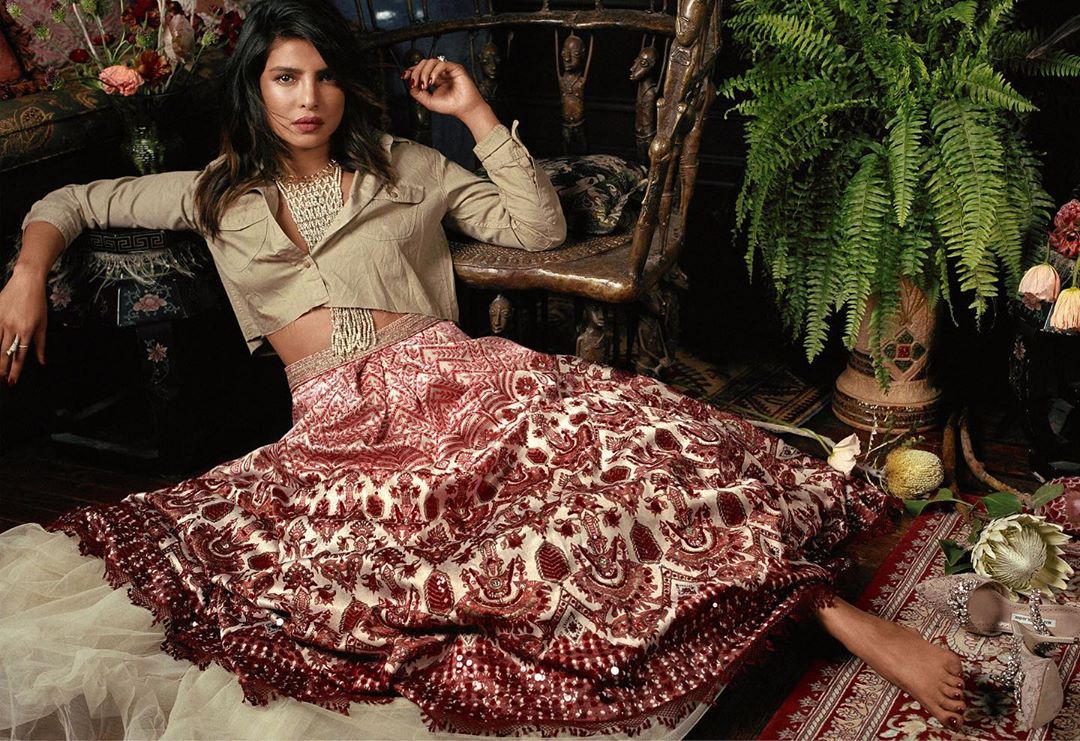 Priyanka Showed her gratitude towards the cover shoot with a caption that reads, "Fashion is such an important part of global culture, often arising from centuries of tradition, and doesn't go out of style when the seasons change. The 'Saree' is one of the most iconic and recognized silhouettes from India. To me, its beauty lies in its versatility, not just in drape and fabric. It embodies elegance, femininity, and power, and I love how I feel when I'm wearing one.
I'm so proud to be wearing a @Taruntahiliani saree on @instylemagazine's July cover! Thank you @laurabrown99 for being such an amazing creative partner, and for sharing some of India's incredible fashion with the world. #IndianSummer #ProudDesi" 
Read More: Priyanka Chopra and Nick Jonas Recreated Scene From Romeo And Juliet At A Concert