Have you ever faced the awkward situation at the airport when your luggage is over-weighted? What do you do in such a situation? Obviously, all you can do is, either discard or pay more! But you know here we have brought you a story of a man who has discovered a really hilarious way to escape this situation, that is to wear the extra clothes! Yes, this Scottish man did the same. He wore 15 shirts at a time to avoid the extra baggage charges while flying.
More Info: Twitter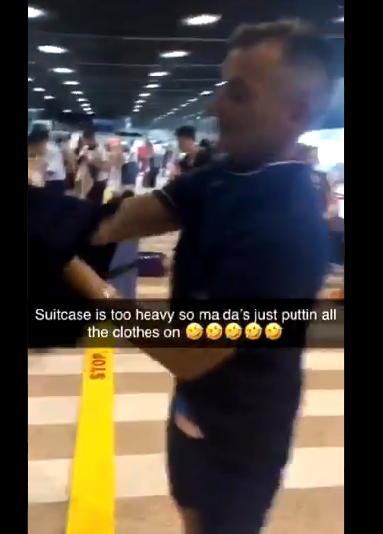 We are talking about John Irvine, a 46-year-old Scottish man who is going viral on the internet for his hilarious move. The man was traveling with his son Josh. While he was waiting in the queue, the airline staff informed him that his luggage was too heavy and asked him to pay more or discard some. But the man acted like a savage and started layering clothes one over another. He ended up wearing 15 shirts that are 8 kilograms at a time to avoid the extra baggage charges.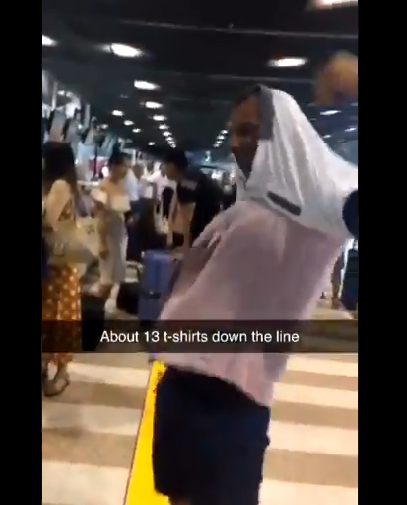 His son captured it all on camera and shared over Twitter captioning it as "Suitcase was over the weight limit in the airport so my Dad whipped out about 15 shirts and wacked everyone of them on to make the weight c*nt was sweating."
Read More: Viral Photo Of Couple At Roadside Proves That Being In Love Is Greater Bliss Than Being Rich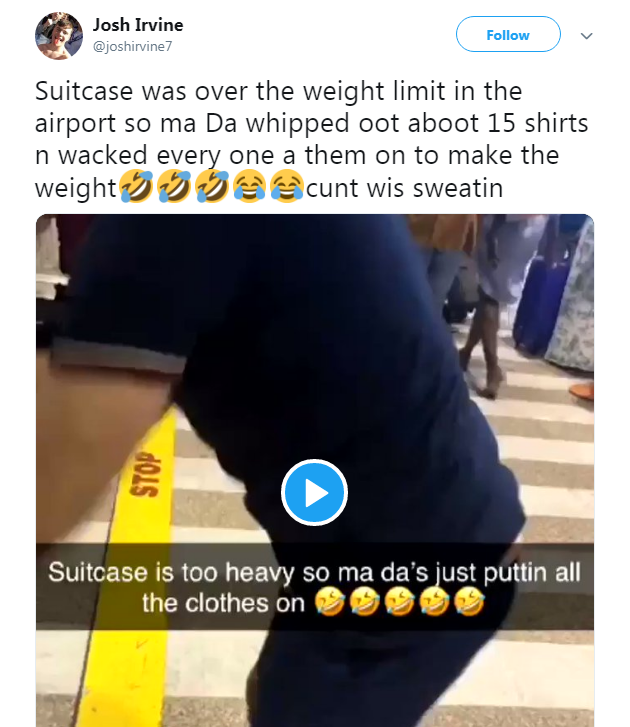 The post got too viral in just a few hours and received over 36,000 likes and 4,500 retweets. Besides this hilarious incident, when he moved further, he faced some trouble. As he was wearing 15 shirts, he became too fluffy. Security staff thought that he is smuggling something under his clothes. Consequently, they stopped him at the security check and asked him to remove all his clothes, yes he had to remove those 15 layers.
Read More: 20 Pictures Showing The Unbeatable Timeless Appearance Of Mothers And Daughters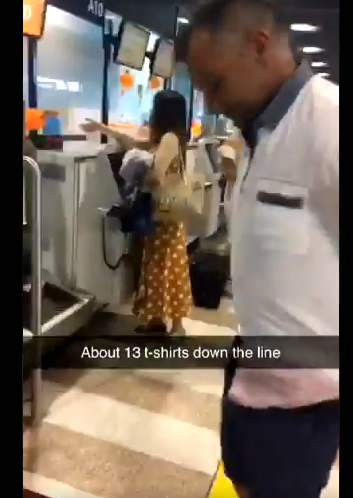 While talking about the same, Josh, John's son said that "they told him to take off some tops, and he kept taking them off because they were wondering what he was hiding."