Hannah Sergel, a 20-year-old girl who talks about her struggle with mental health on Instagram was amidst the huge crowd that gathered to address Prince Harry and Meghan Markle at the Viaduct Harbour in Auckland in the North Island Tuesday.
Source: Twitter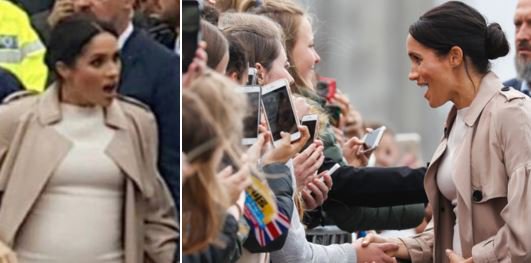 Hannah Sergel and Meghan Markle messaged each other on Instagram before the Duchess permanently deleted her Instagram account after her engagement to Prince Harry. Before Meghan got engaged to Prince Harry, she had sent Hannah Sergel some motivational messages and a short video clip to encourage the girl to be herself and to work hard at the university. Meghan Markle's reaction to the girl she used to follow on Instagram was truly unbelievable.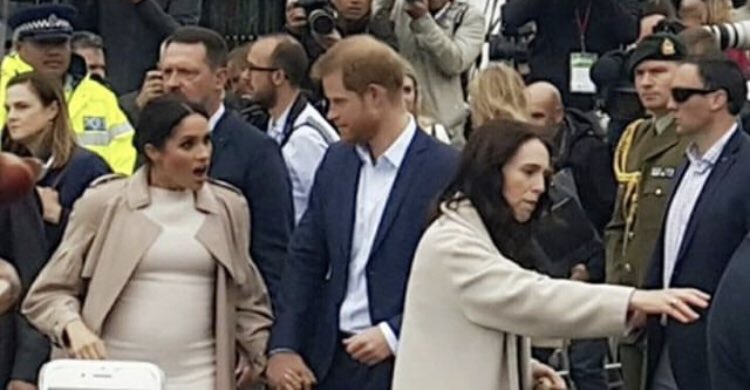 Hannah Sergel broke down when Duchess Meghan Markle wearing a custom cream dress by Brandon Maxwell costing £1,728 identified her among her innumerable royal fans. As soon as Meghan spotted Hannah in the crowd, she went to meet her and hugged her. Hannah Sergel was holding a sign which read, "It's Hannah from Instagram" to receive Meghan's attention. The girl whom Meghan Markle used to follow also gave her a letter which Meghan promised to read.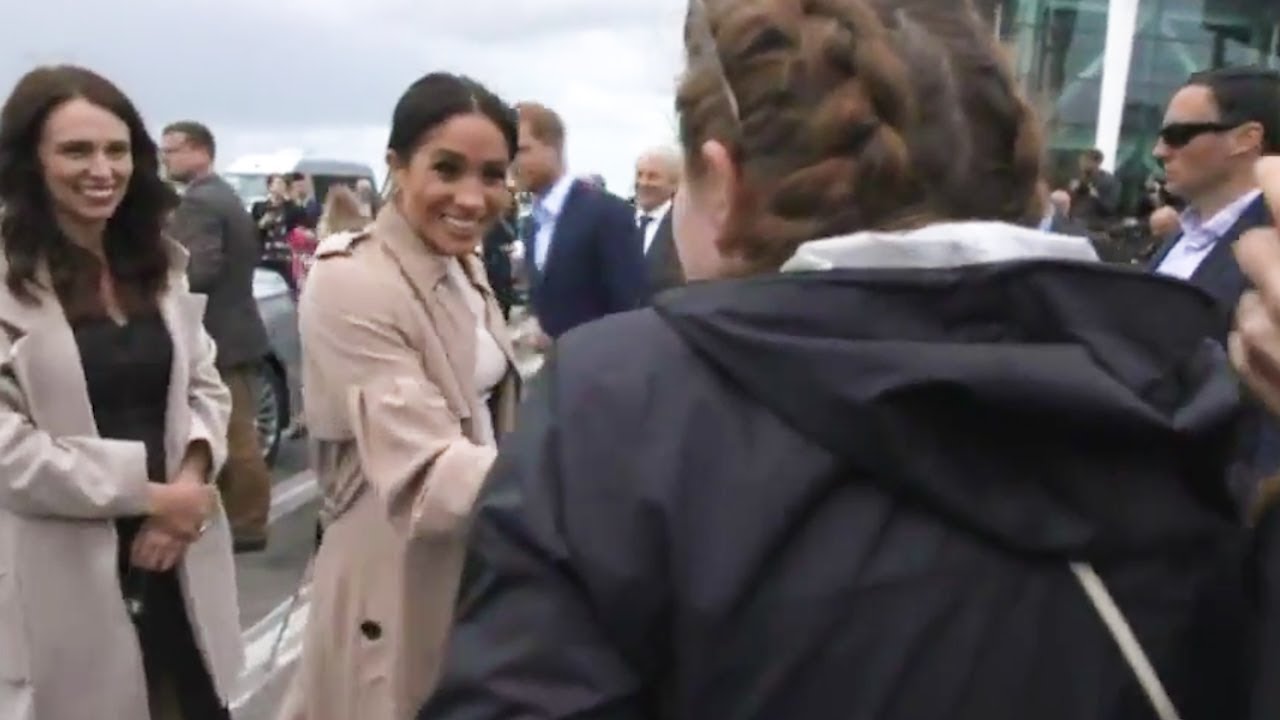 The girl  said, "I'm the sixth person here, they haven't even set up the barriers yet, I'm SO nervous, oh my god, but it's not raining right now." The 20-year-old girl waited for hours to see Meghan. Hannah's well-wishers and friends said, "So happy for you! What a moment to treasure forever." Another friend of Hannah said, "What a special moment, I'm very happy for you"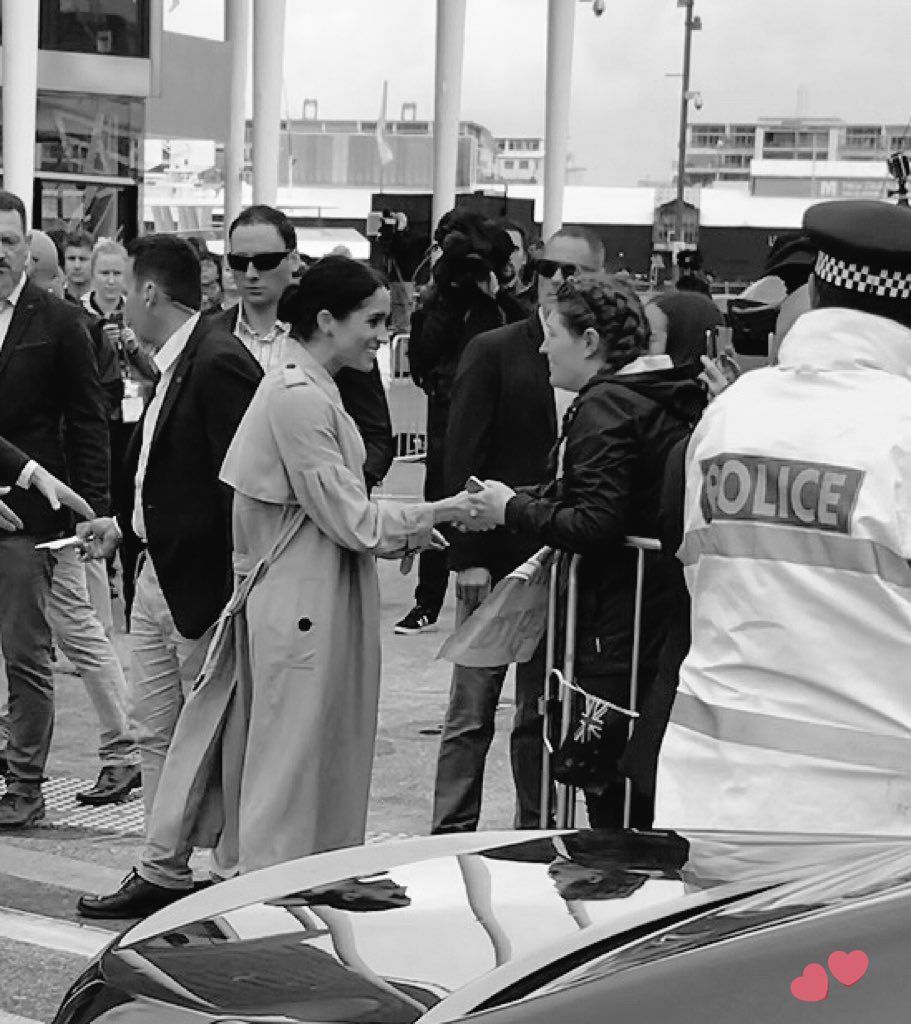 The couple was gifted Maori coats in a ceremony and they visited a Kiwi hatchery before attending a redwood walk. The cameras also captured Meghan playing with a little girl dressed in a beautiful floral print dress while she was meeting the crowd gathering in Rotorua.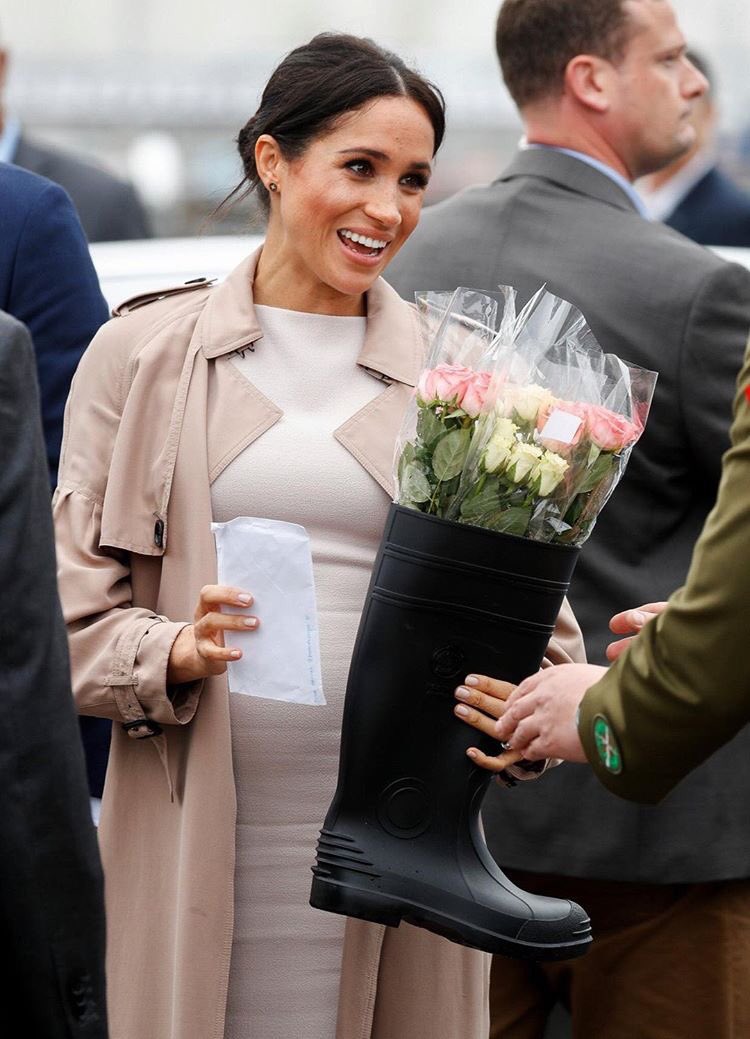 The 16 days visit, welcomed the royal couple in New Zealand, Australia, Fiji, and Tonga.
See Hannah Sergel's reaction on meeting Meghan Markle here:
the wee "oh my god" when she realises it's me 😭😭😭 pic.twitter.com/aHOfAty6a1

— hannah (@bellisariho) October 30, 2018
Read More: Remember The Girl Who Said That The Police Allegedly Forced Her? The CCTV Footage Says Something Else