For about 5 years of continuous struggle and hard work, the statue of Unity world's tallest statue is finally ready to spread its glorious light.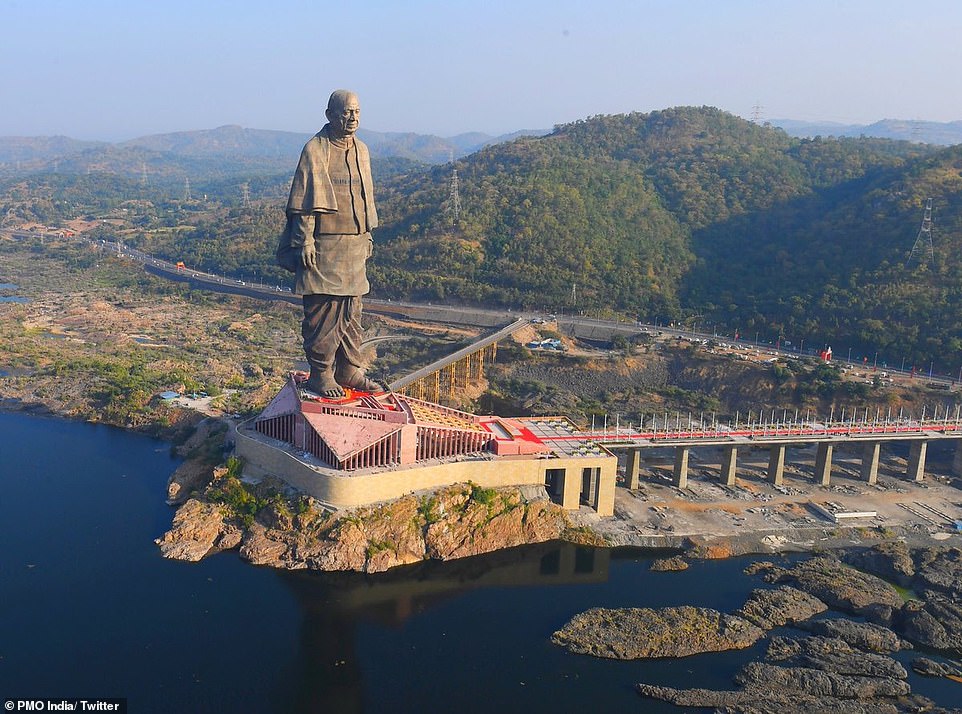 via
Read More: Remember The Girl Who Said That The Police Allegedly Forced Her? The CCTV Footage Says Something Else
The Statue Of Unity world's tallest statute was build up in the memory of Sardar Vallabhbhai Patel which is 597 ft tall was unveiled by our prime minister Narendra Modi. The statue is situated in the bank of river Narmada in the state of Gujarat.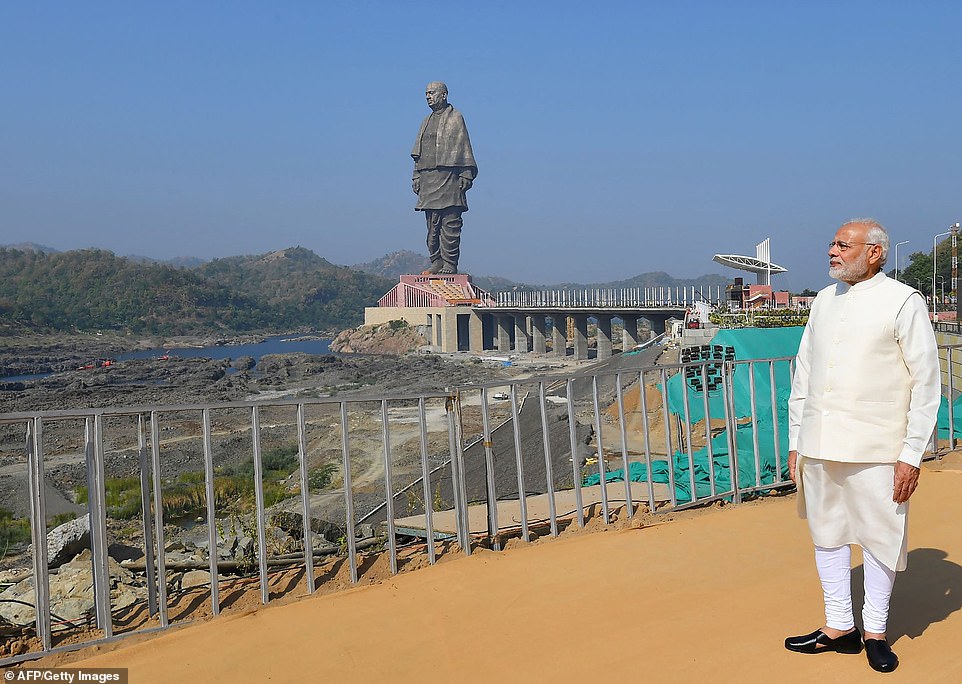 The statue of Unity was unveiled in the most beautiful way from the tricolor balloon released in the air.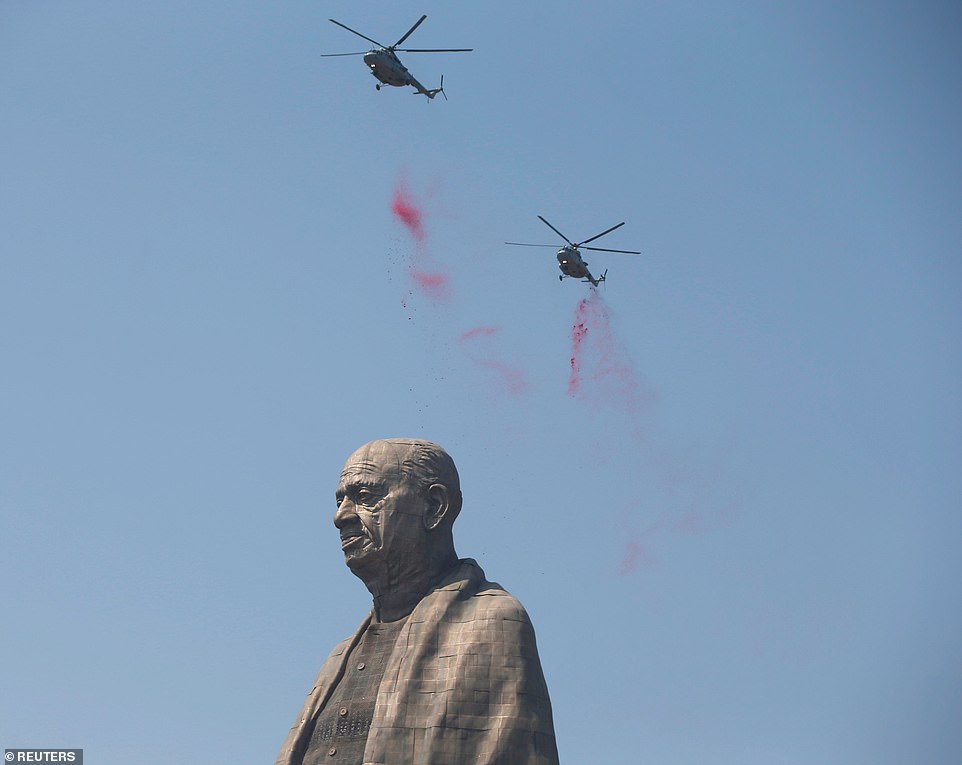 via
  The air force flooding petals of the flower at the statue of unity was eye captivating.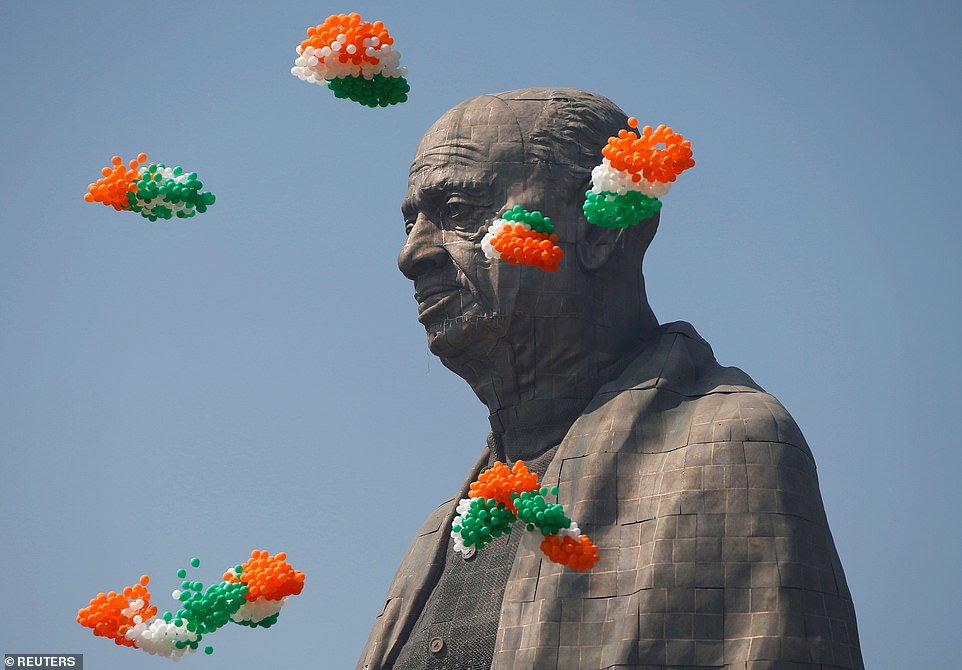 Narendra Modi on Wednesday while officially opening the world's tallest statue said that Sardar Vallabhbhai Patel is a great source of inspiration. The statue of Unity is surrounded by the Narmada river, the statue is five times as compared to the height of Christ the Redeemer located in Rio de Janeiro two times the height of Russia's imposing The Motherland Calls statue in Volgograd.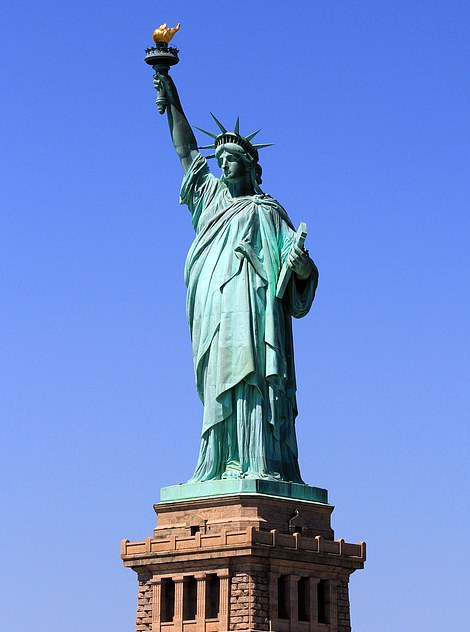 via
Build of bronze the statue is twice the statue of Liberty and is even higher from China's Spring Temple Buddha.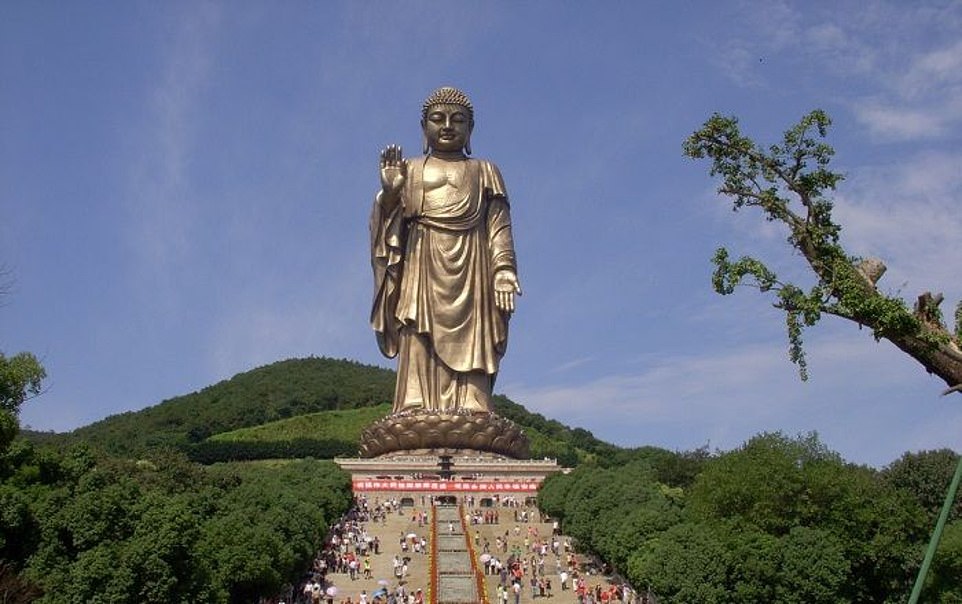 via
The statue is constructed using tons of cement and recycled iron used for its foundation stone. According to the chief minister of Gujarat, the statue is a success of thousands of workers and hundreds of engineers.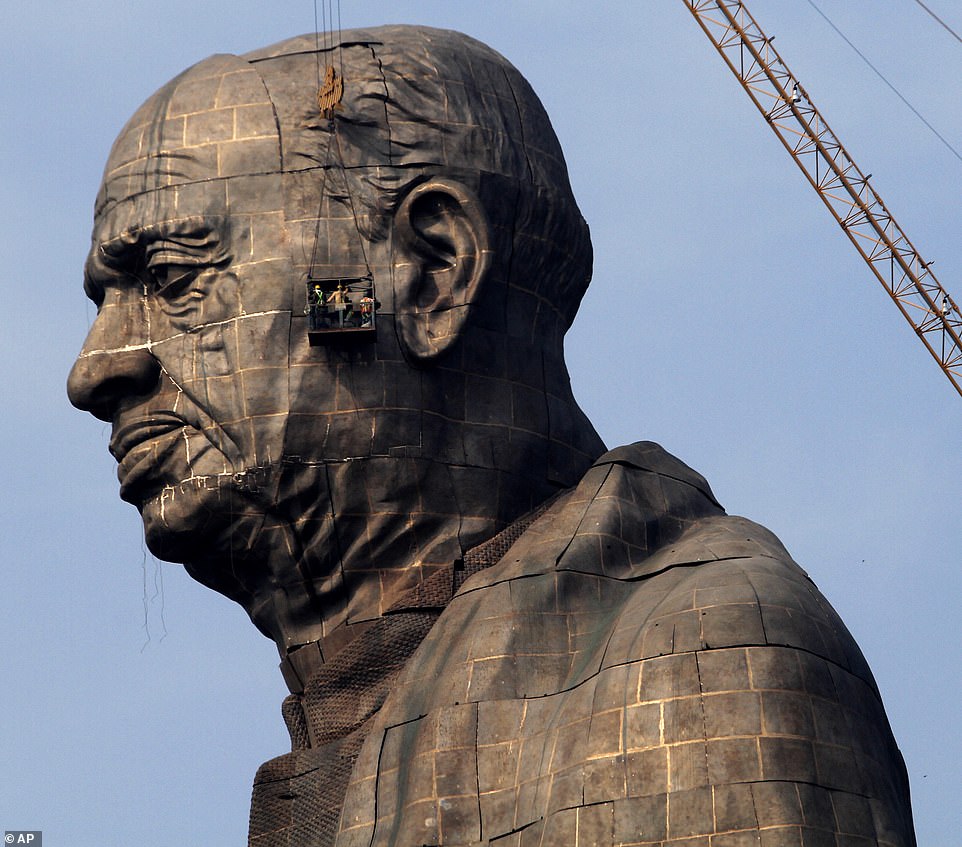 via
The statue of Unity has a gallery of 500 feet which can take up to 200 people at once giving a broad view of the surrounding area. Alongside the statue, there is a 128 room hotel providing housing facility and conferences facility.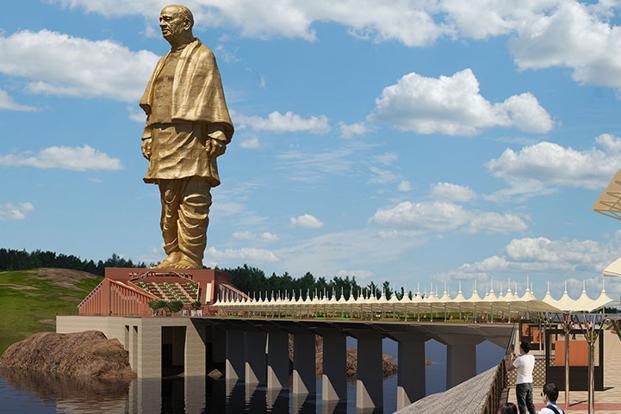 via
Narendra Modi said, "I want people from all over the world to see this statue just like they go see America's Statue of Liberty or Paris's Tower. This was a dream for many years. Many people added a new color to this dream, they gave suggestions and after a lot of churning, this has happened.
The official Statue of Unity website also states that it is intended to 'remind every individual of our great nation's freedom struggle.
This monument will not just be a mute memorial like the rest, but a fully functional, purpose-serving tribute that will spur all-round socio-economic development."