Instagram which is one of the most favored platforms of social media communicates to its audience through photos majorly. And anyone who has an account created on this social media podium is aware of it.
Ever thought, why people are stuck to this particular app, which is less of words and more of photography? The answers lie in the question itself, it is because of the photography skills of the people. Many of the influencers and accounts have a large number of followers because of the picture quality they produce. And followers are addicted scrolling to their feed or a particular thread of their interest. All because of how they have captured that shot, that moment and the reality is magnified.
More Info: Instagram
However, there are different sorts of people who have accounts on Instagram and some of them have commendable observation skills. The most intriguing observation has completed the entire photography collection of this social media giant into 6 frames. Yes, the hundreds of thousands of photos have been summarised into a single digit, which is 6.
So here's what Anton Gudim, a Russian artist has observed about the photography skills of Instagram accounts.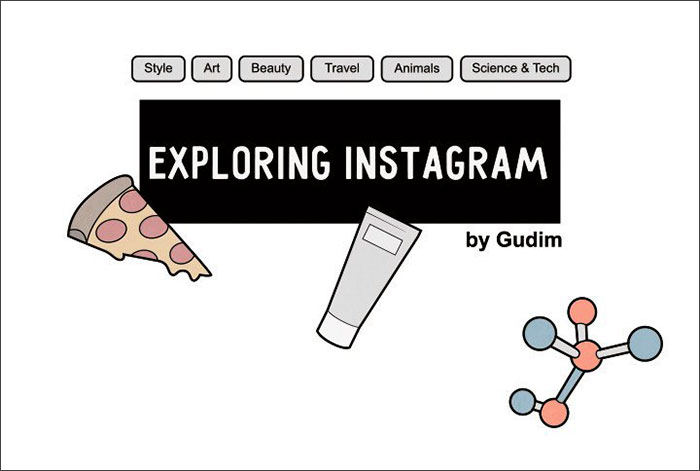 1. Style
Though many of us know what this word means, it has been given a new definition through social media. In most of the photos of Instagram, it has been observed that style is captured at a moment when there is no one else in the frame. Well, can it really happen every single time?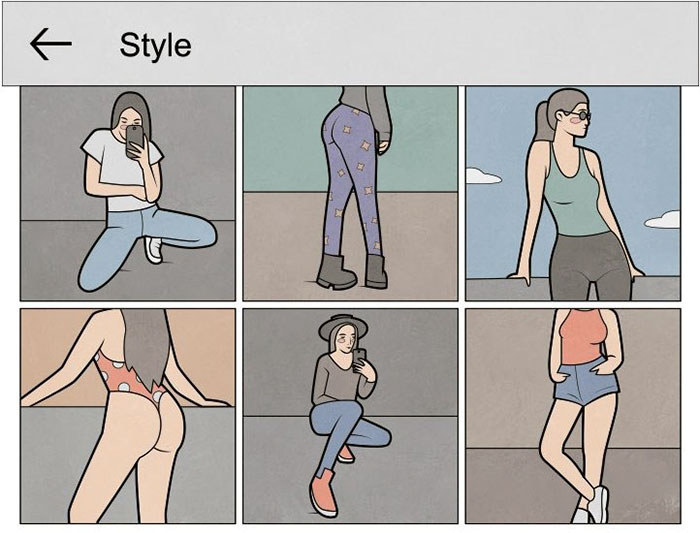 Travel destinations
Oh, these are just wow! And when pictures are shared by influencers, they make us wanna go their right away. But how come you are a traveller and a great photographer at the same time, wonders the Russian artist.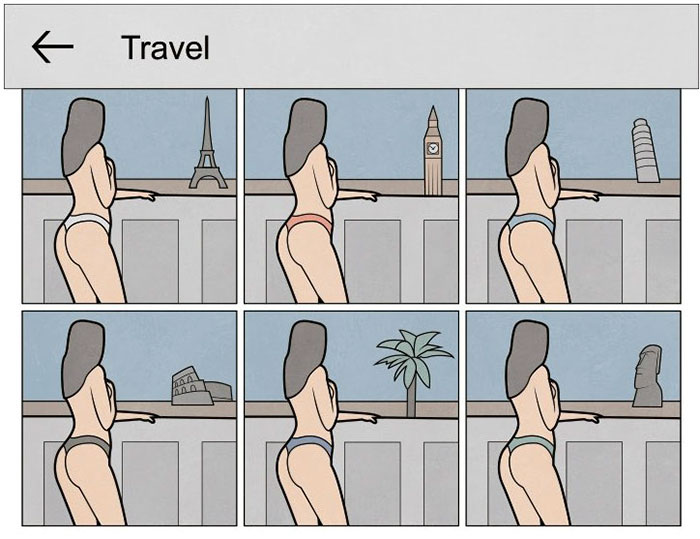 Artwork
Do we really have to say how much art is respected in today's world? Anyone who has a skill now has a good fan following because they understand the math of art. However, Anton has observed that the art on Instagram is revolving around a cute smile with a great yet common pose. Additions to be made may be a beautiful body as well.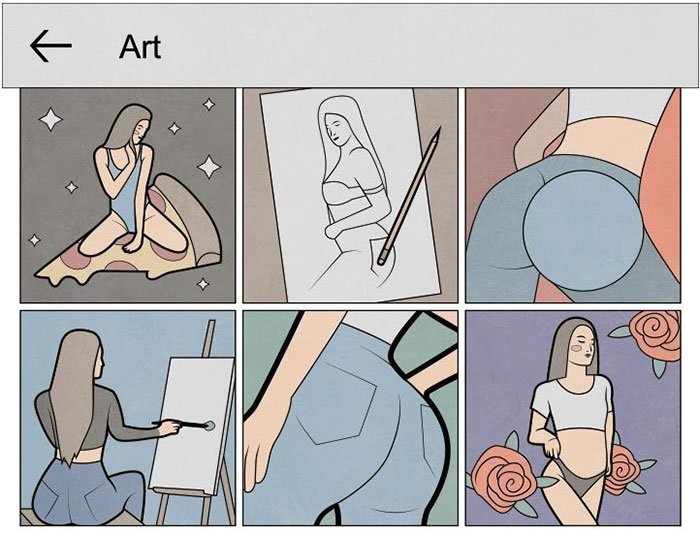 Read more: Rare Black Leopard Is Photographed For The First Time In Century In Africa
Beauty Hacks
Who doesn't like a perfect or a picture perfect body? And when related posts are shared on Instagram followers are lured because of the perfect vibe of a beautiful body.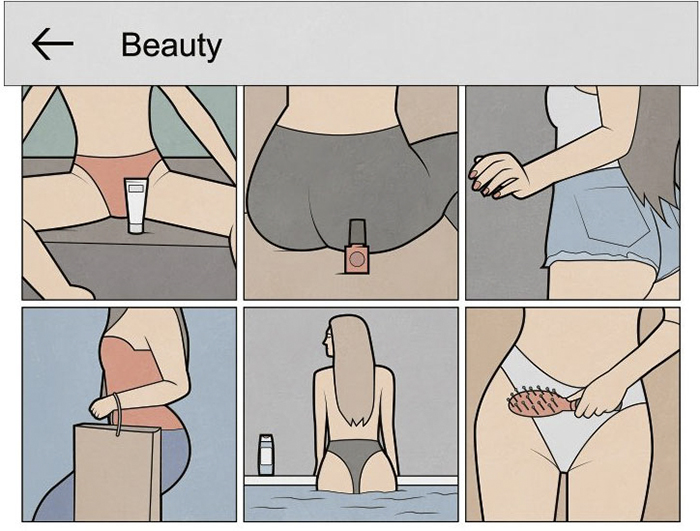 The love for animals
The cute and innocent creatures have felt more affection through social media than in reality. Yet, has this been observed that the animals are often a medium to gain attention and followers?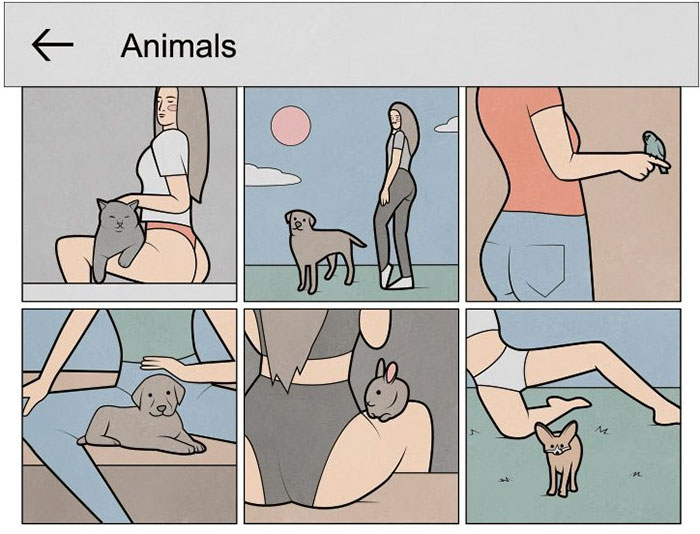 Technology and Science
How come the camera was perfectly timed to capture the moment that lasted a second? What do these pictures actually talk about- truth or sarcasm by the Russian artist?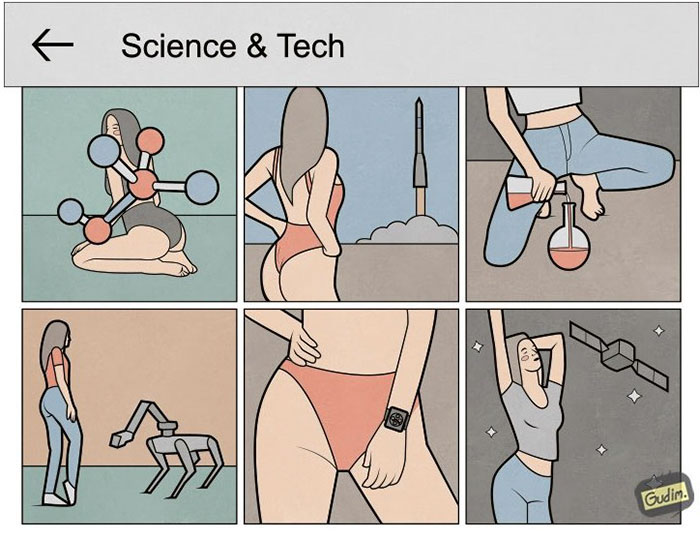 The work of Anton has left many people amazed for his twisted imagination of the reality shown. Not just that he is making all of them laugh.