A person's behavior on the last day of his work eventually depends on the experience he had while working there. The first thing that come to someone's mind thinking of the last day at their job is a tearful goodbye remembering all the good memories they had there for some or eventually getting rid of that 9 to 5 routine for some. Amazingly no one would have ever done or could have thought of doing something like this man who showed up in a spiderman costume on the last day of his job after resigning his job.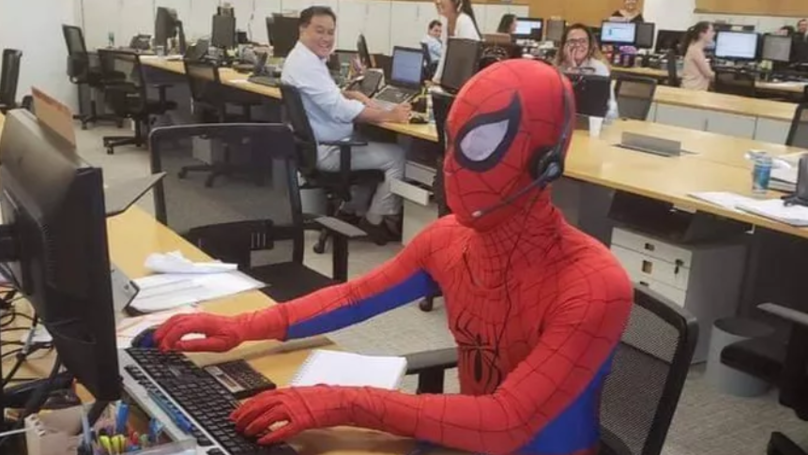 This incident took place in a bank in Sao Paulo, Brazil where a man resigned his job and came up in a Spiderman costume at the last day of his work and spent his day working on the computer. Although he did not work sitting on the front desk as it would have the customers freaked out thinking it to be something inappropriate.
Almost everyone thinks what craziness can they do in their life but not everyone does what they think. What one does publicly sets a permanent image of their personality in front of the society and what this man did needs a lot of courage that not everyone can develop.
Read More: Barber Cuts A Triangle Into Guy's Hair After He Confused It With The Triangular Play Button In The Video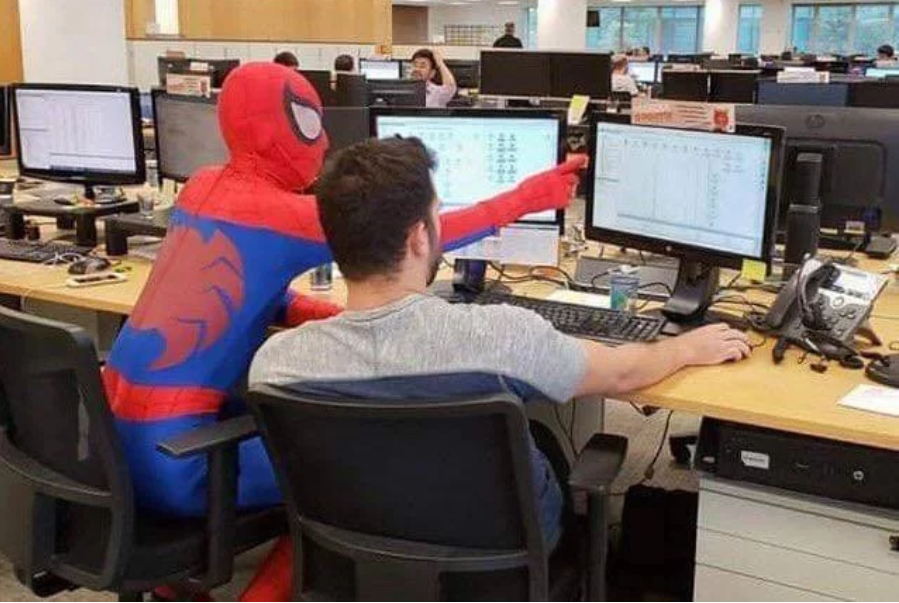 Read More: Filipina Woman Blocked Pakistani Lover Immediately after Receiving The Money, He Sent to Help Her!
Someone working at a bank is thought to be more likely to be frustrated by his job, sitting in front of a computer all day long and this man made his last day to work pretty amazing. Although due to the costume it is not clear who the man was but probably he is the most talked about person at the time. This is probably the first time when a man showed up to work in a costume like this. He is the man who actually ended his job like a boss.