Here's another drama that has been going viral on the internet. A video of a woman standing on the terrace wall and threatening to jump off is been surfacing the social media recently. Right after watching the video we may feel sympathetic towards her but after knowing the backstory of the whole thing you may not feel too sorry for her. Actually, this woman was fired from her job and as soon as she gets the news, she reaches up to terrace and threatens her boss that she will jump off the building if they don't hire her back.
More Info: Newsd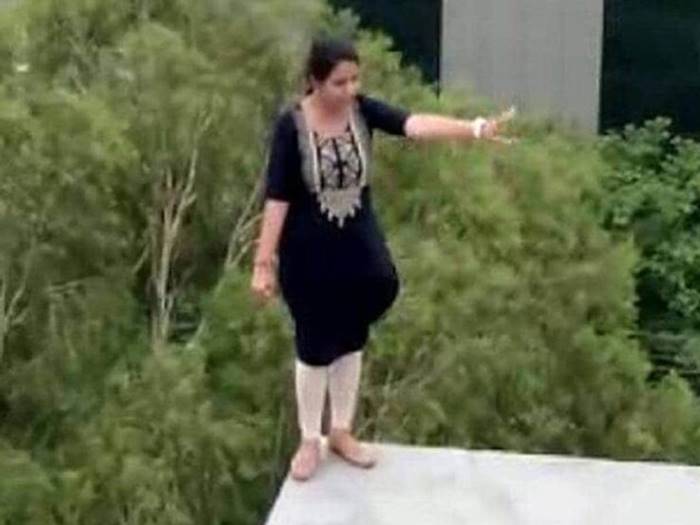 The woman hails from Gurugram, India. She was working for a private consultancy at Cyber city. She was not made a permanent employee by the company due to her unsatisfactory performance. And as the prohibition period of the temporary employees ended she was fired from her job. Following this, she stood on the edge of the five-story building and threatened everyone that she will jump off if she doesn't get her job back.
#Gurugram Woman threatens to jump off roof after company sacks her pic.twitter.com/WLY8BgAdfc

— Newsd (@GetNewsd) May 28, 2019
The boss had to give her job back and the rest of the staff convinced her to step down. And she finally stepped down from the terrace wall. Cops always approached at the place of the incident but the company didn't file an FIR against her.
The reason why netizens are not feeling sorry for her because she is blackmailing her boss to hire her on the job back. Instead of gaining her job with hard work and dedication she chose the wrong way. And let me tell you suicide is never the solution to any problem. The boss had no other choice so he had to hire her back.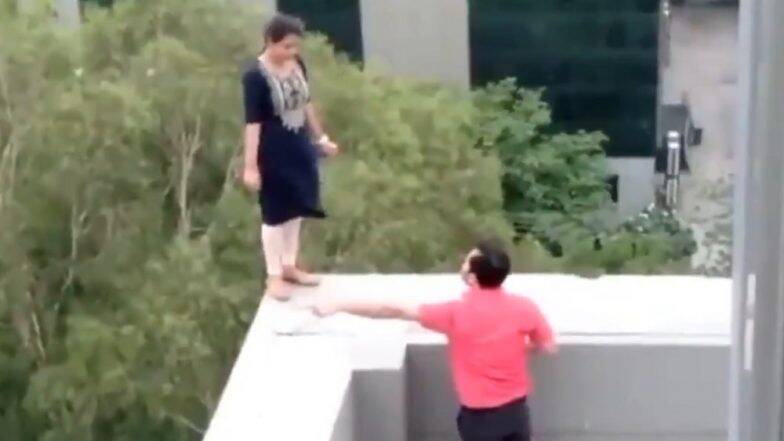 "On May 24, when she got to know that the company was not hiring her as a permanent employee, following the end of her probation period, she threatened to kill herself," Inspector Vivek Kundu, Station House Officer (SHO), Gurugram Sector 18 police station told TOI.
Read More: Selena Gomez Made Her Debut At The Cannes 2019 Red Carpet In Stunning Satin Attire