Dogs are said to be man's most faithful friends. But this incident shows the limits of cruelty, when a puppy was tied to a Railway track. Fortunately, a man, Jared Twedell rescued him while he was driving to his local recycling center which showed in this evil world there exists good men too.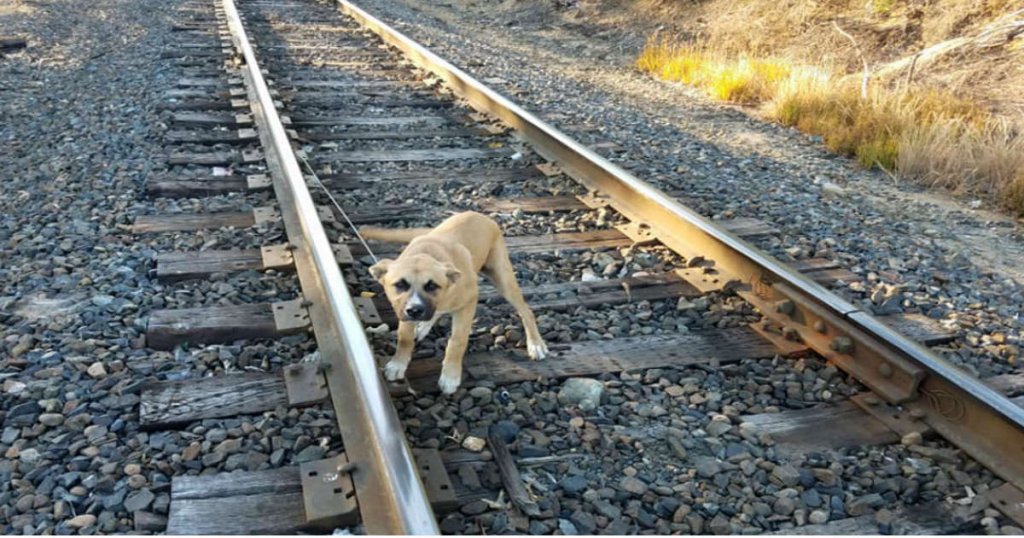 While passing by Jared Twedell saw the puppy who was tied to the railway track. He thought it to be a deer and whistled so that he would get scared and move away from the railway track. Later he realized that it was a puppy and was unable to move away as it was tied to the railway track. Jared Twedell said that the rope was tied in a way that showed someone intentionally did and left the dog to die.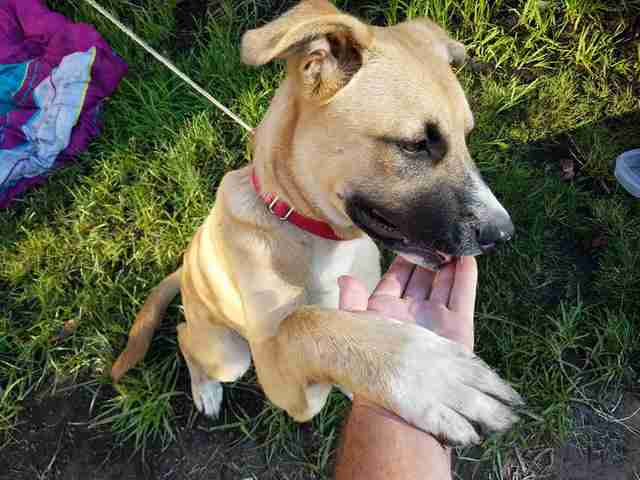 Jared got off his car and walked to the puppy. He was afraid that the puppy would allow Jared to touch him and save him. Also, he just knew trains passed over the railway track three times a day but he didn't knew their timings so he did not exactly knew how much time he had to save the dog. However, he successfully rescued the dog and took him home.
Read more: Man From Beijing Spends Thousands Of Dollars Trying To Keep His Dog's Hair Stylish Daily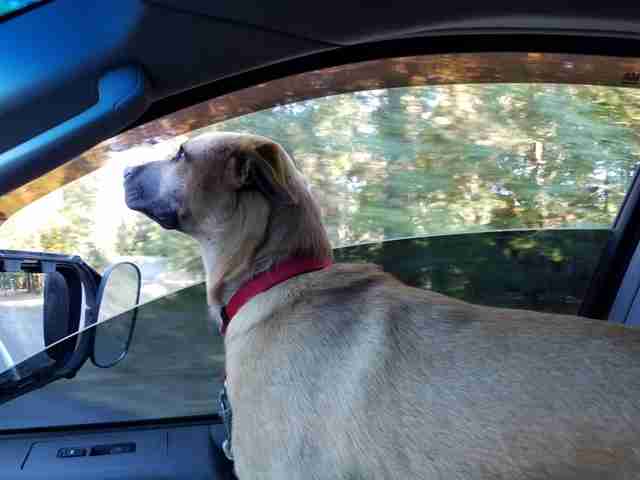 Jared named the dog train but later on his family thought Samson to be a good name for the dog. Jared's pet family already includes two rescue dogs and cats and a Flemish giant rabbit which Samson joined. All the family members welcomed the new guest and Jared daid that all the dogs have done since the new puppy entered is play.
Read more: Artist Illustrates Everyday Life With His Wife And A Newborn Baby And A Dog