The boy who accidentally ran over his neighbor's chicken took him to the hospital has now been rewarded by his school. He rushed with the chicken to the hospital with all the money he had that was just Rs. 10 and asked for help at the hospital. The boy has been identified as Derek C Lalchhanhima who just six years old from Sairang, Mizoram in Aizawl district.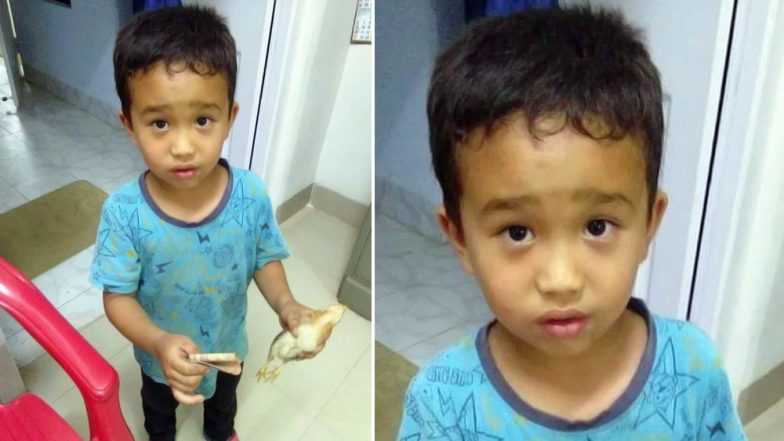 The kid studies in St. Pio school where he was rewarded for the kind gesture he showed by helping the chicken. The post was shared by Sanga Says who also informed that the little boy's father shared the incident and the pictures with him. The nurse at the primary health center took the picture of the kid which went viral over the internet.
Read more: Little Boy Accidentally Runs Over Chicken With His Cycle, Takes It To The Hospital
The kid's father told that he came to the home with the neighbor's chicken and told his father to take him to the health center as he mistakenly ran over it with his cycle. The boy's father told him to go to the hospital by himself. The kid took all the money he had and ran to the nearest health center.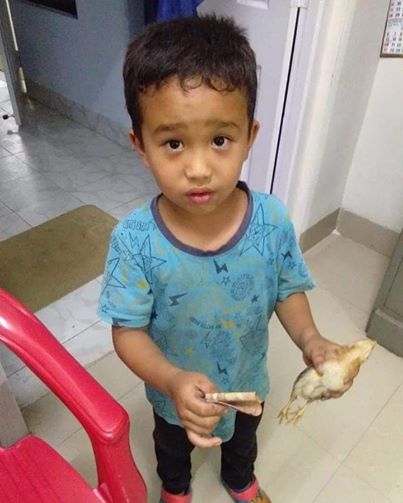 The chick was unfortunately killed by the boy when he ran over it with his cycle. But he did not realize that it was dead and wanted to help him anyway. However, above all the action he did that too after being so small is really heartwarming and appreciable. The kid has won everybody's heart with his kind deed and showed he has the purest heart. And though he wasn't able to save the chicken but the thing he did was worth rewarding.
Read more: Man Who Was Homeless For Six Months, Starts His Own Company And Hires Only Other Homeless People