Stormi Webster turned one! Yes, the smallest addition, cute little baby Stromi turned to one. Kylie Jenner's daughter comes to the world a year ago. Since then she is making headlines. It wouldn't be wrong if we call her as the youngest star of the Kardashian Clan.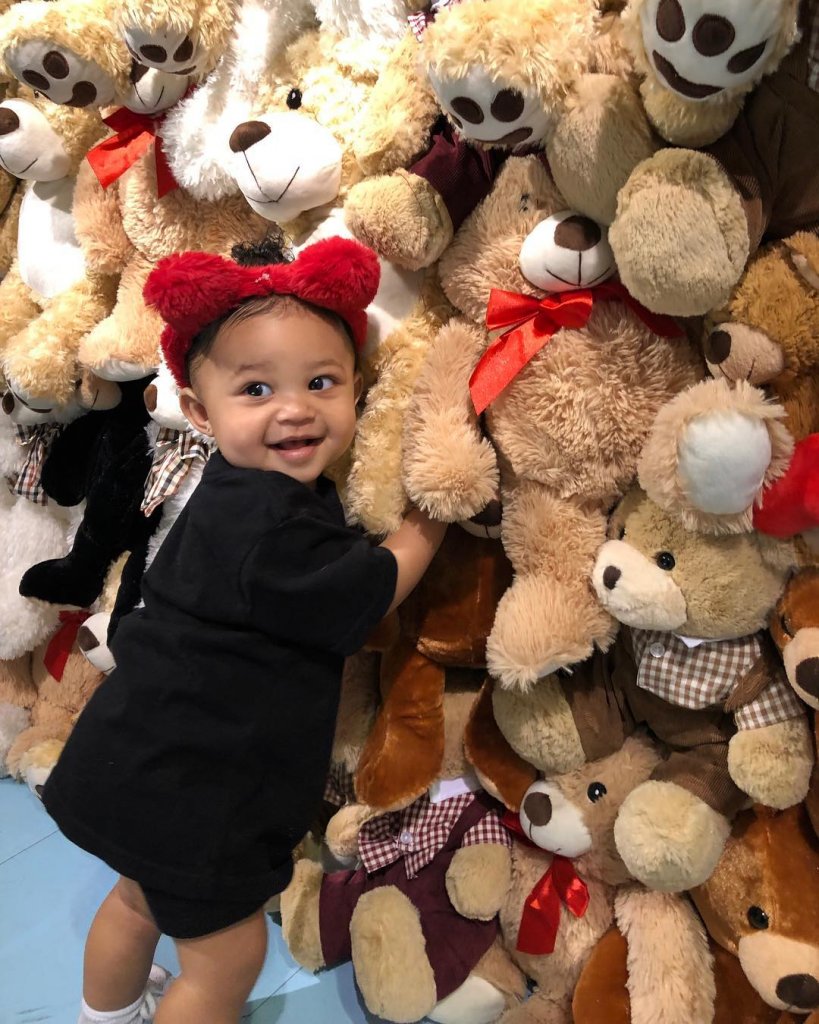 Stormi Webster is a star kid born to Kylie Jenner and rapper Travis Scott. Despite being a star kid she has spent the whole year like a normal baby.
However, on her first bday, she was ruling the social media. She received millions and millions of wishes on her birthday. Many celebs wished her through their social media.
Read More: Selena Gomez Is All "Happy" And "Healthy" In Her First Picture After An Emotional Breakdown
Scroll down and see who wrote what for Stormi Webster.
Dad, Travis Scott wished her daughter by sharing a heart-melting Instagram post. In his post, he shared a slideshow and wrote, 'It's my queen. My heart. My air. My everything. Stormi's birthday today. I love you so much, baby. U are the smartest and loving baby ever. Ur spirit keeps me going every day me and ur mommy love u and can't wait to share more beautiful days with u. Happy bdayy Stormiii let's rage.'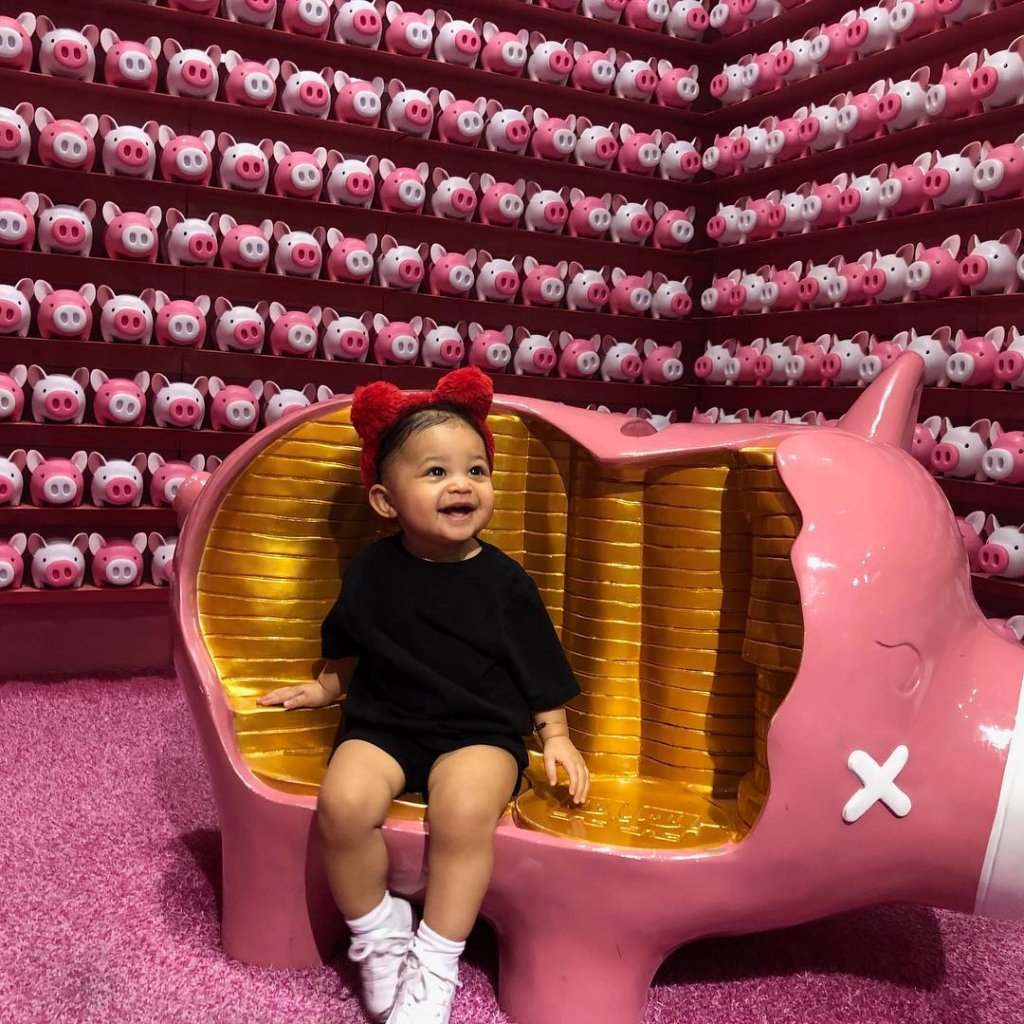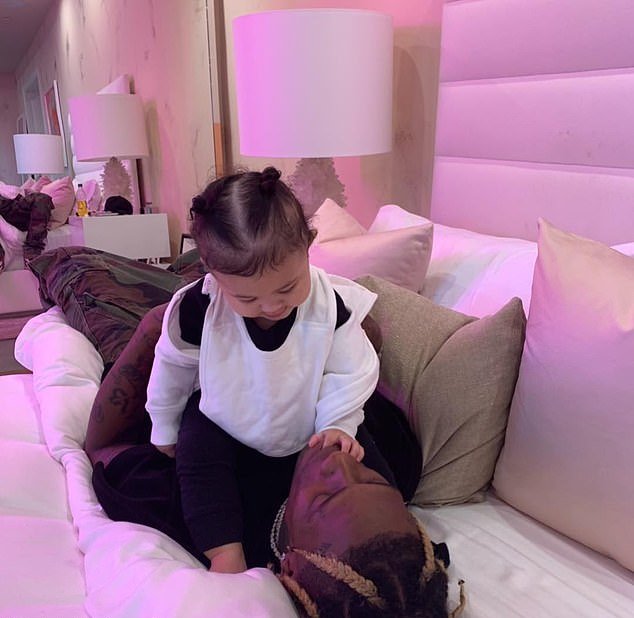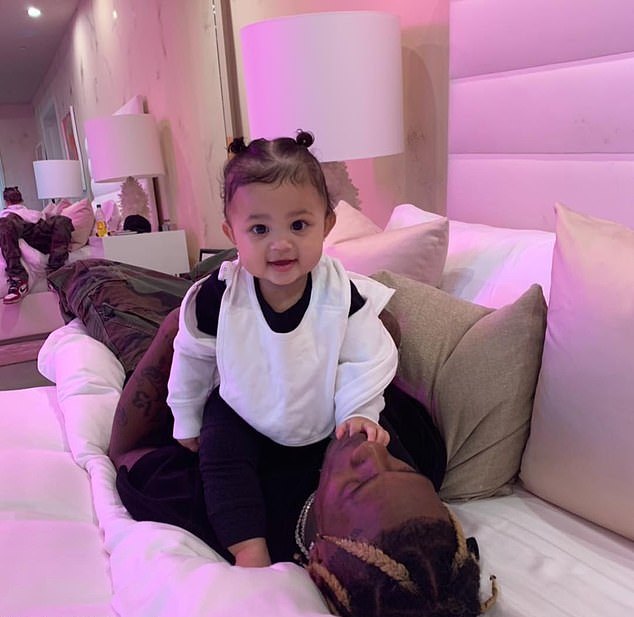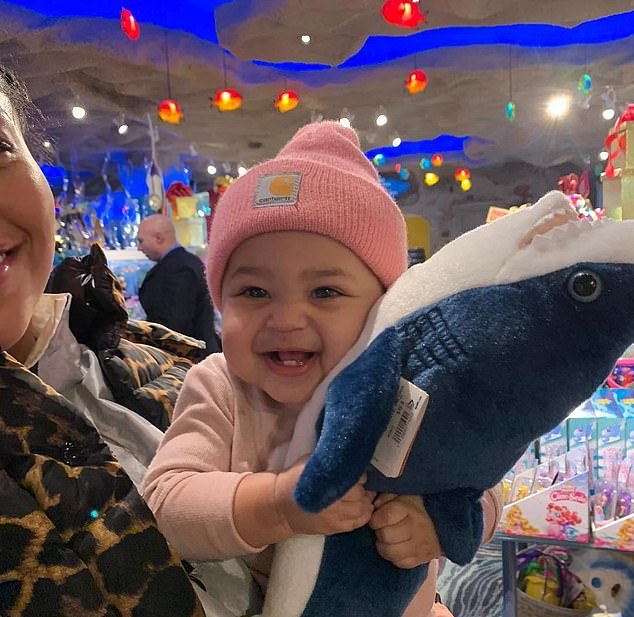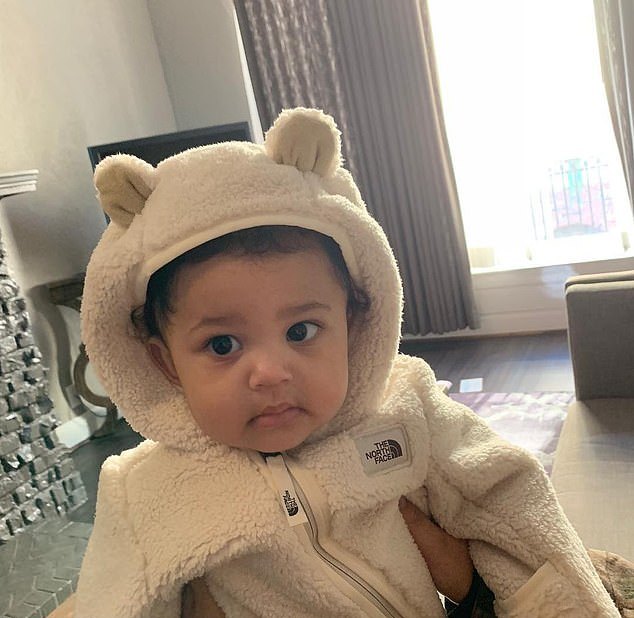 At the same time, Stormi's aunty, Kendall also took Instagram to wish the little bundle of joy. She shared a picture of Kissing Stormi and captioned it, 'Sweet, tiny noodle! Your energy is powerful, I hope the world offers you nothing but beautiful things. I love you Stormeroo! Happy 1st birthday.'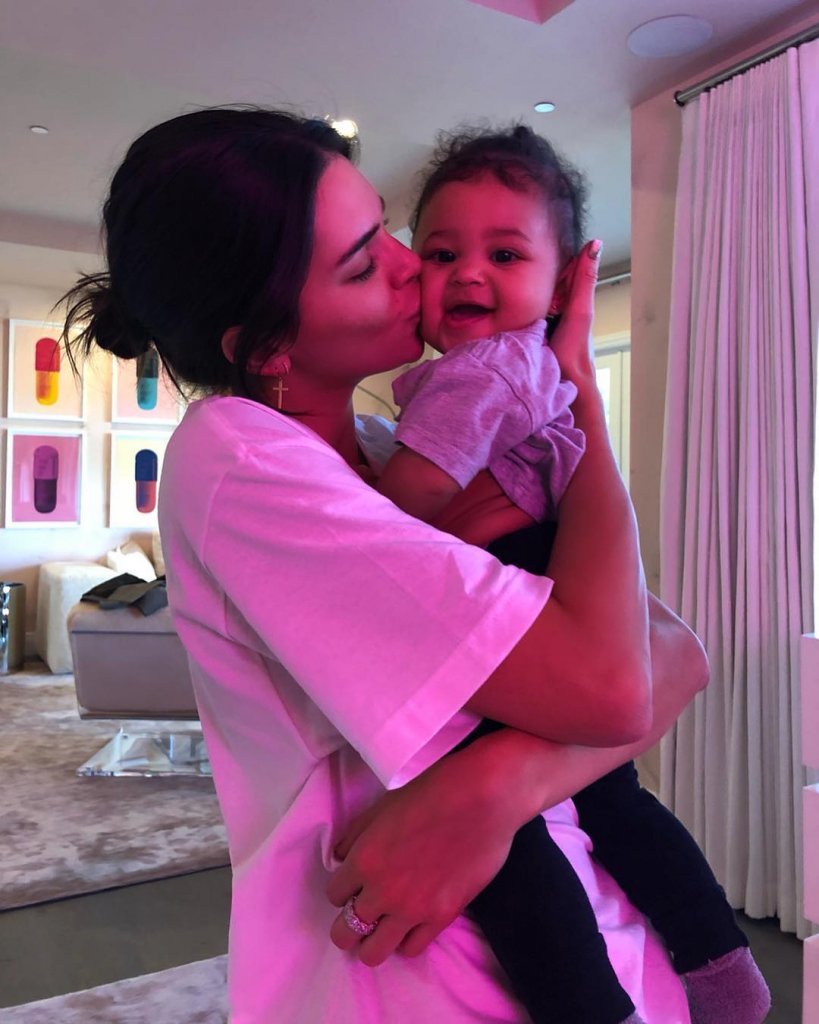 Kim Kardashian, another leading queen of Kardashian Clan took Instagram to wish baby Stormi. She shared a picture of Stormi with her daughter Chicago and captioned it as, 'Happy Birthday to the sweetest baby girl Stormi! We love you so much!!!'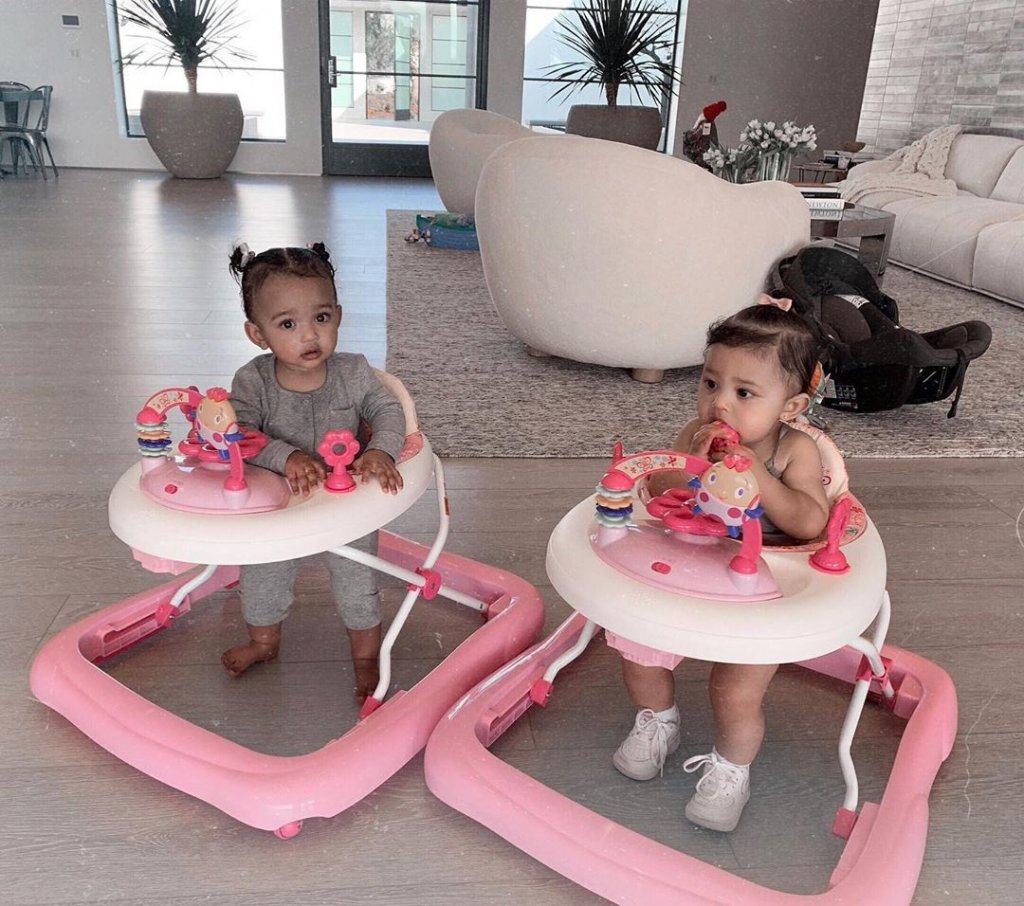 Soon after, the happy mother Kylie Jenner posted another picture of Travis and Stormi, captioning it as, "My loves.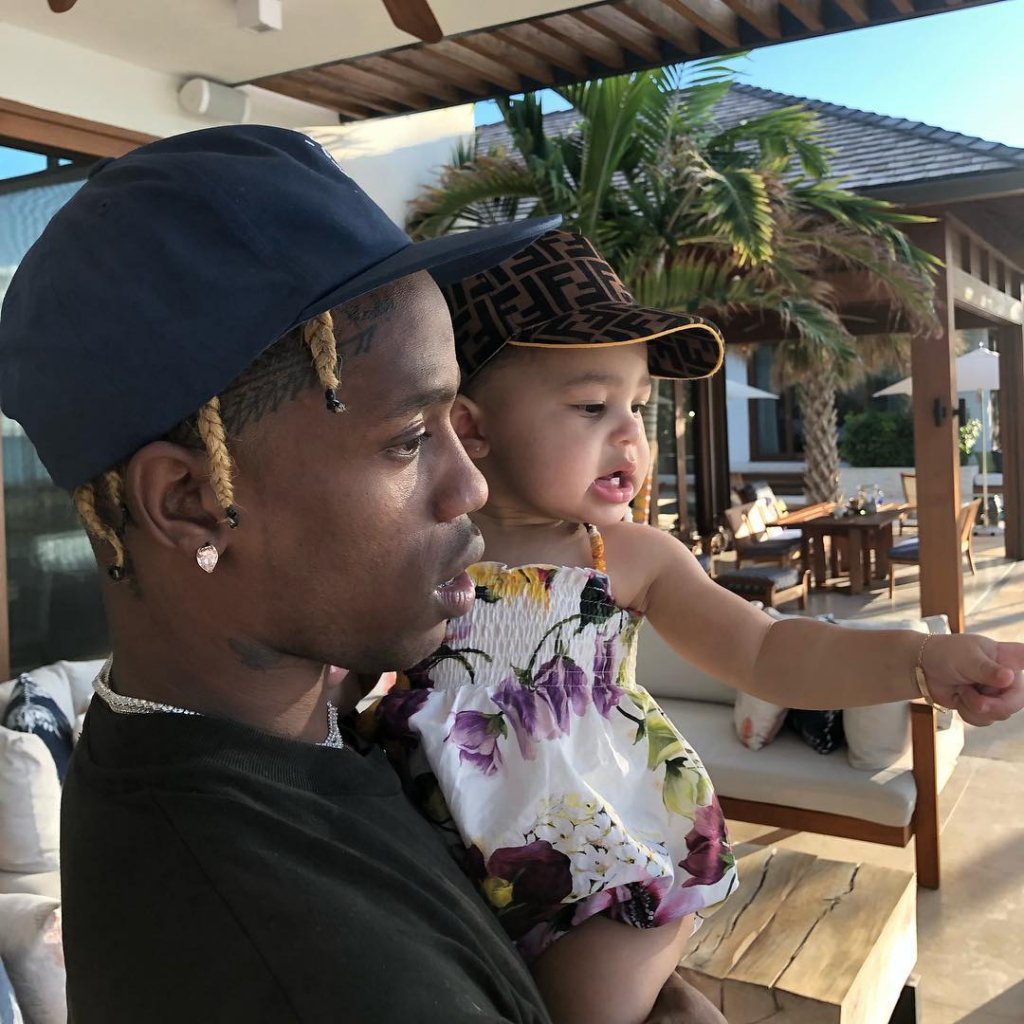 Jordyn Woods also wished Stormi through her Insta account, 'STORMI!! You never fail to make me happy. You are the sunshine on any day and there is never a dull moment with you. I can't wait to continue to see the smartest little girl I know blossom and grow.'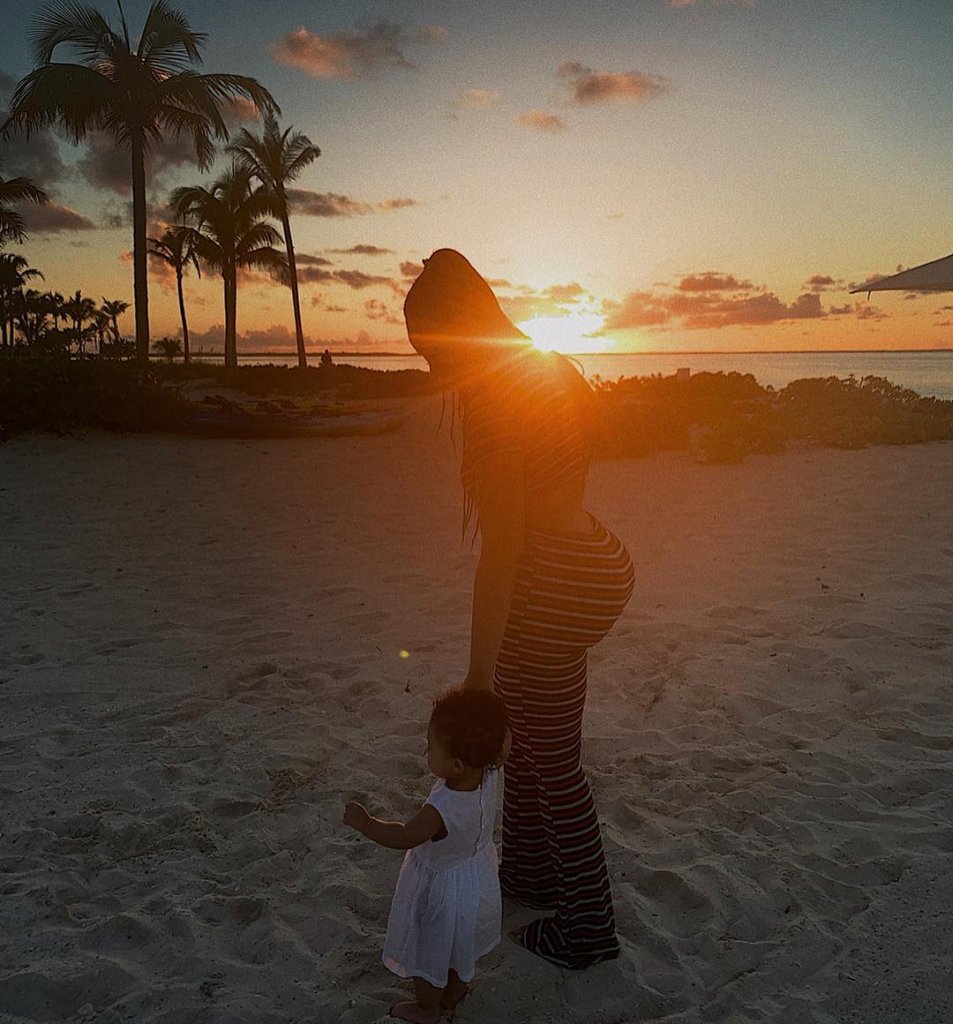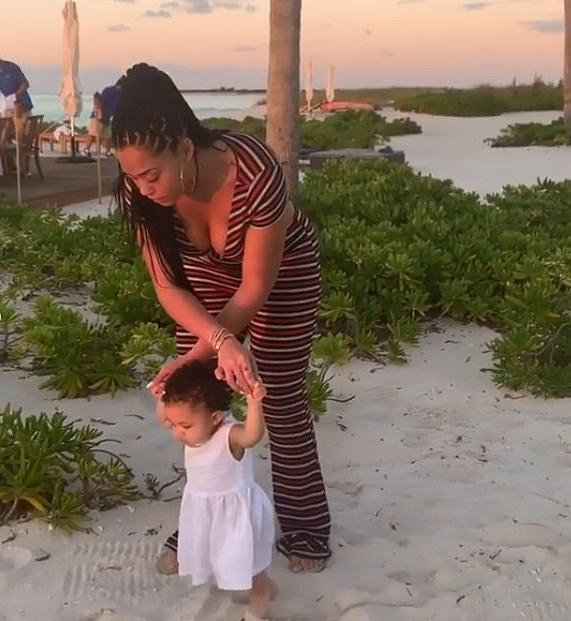 Kris Jenner also wished the darling baby online. Her caption reads, 'Happy birthday to our little angel Stormi! You bring us so much joy with your sweet smile and precious laugh. You are such a beautiful blessing and I love you so very much! #HappyBirthdayStormi'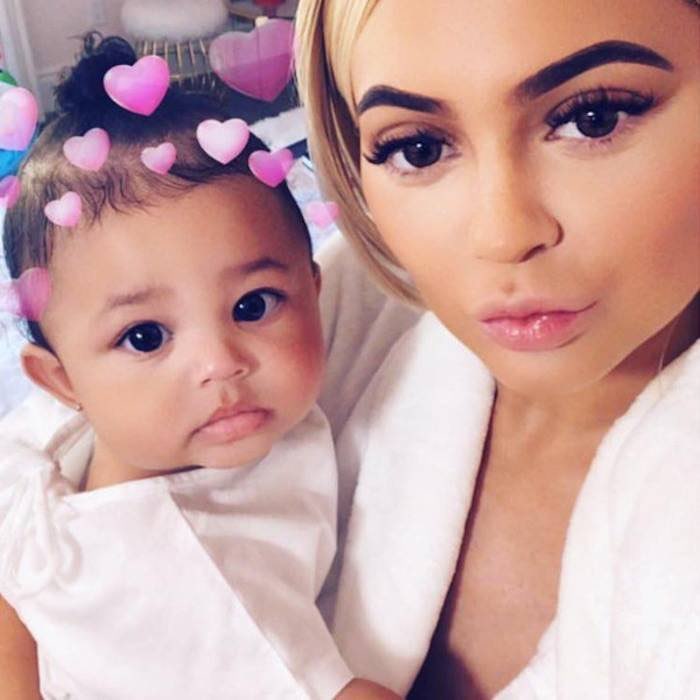 Let us tell you that Kylie was unusually secretive about her pregnancy, she didn't reveal even a single detail about her pregnancy. She shared the news with the world after her daughter finally arrived at the world. It was on 4th February 2018 when she declared the arrival of baby Stormi through her own YouTube channel as 'To Our Daughter' video.
Read More: 10+ Pictures Proving That Being A Mother Is The Most Amazing Job In The World
The adorable video got viral like anything and hit 80 million views. Even after a year, fans are still fond of this video as the views are still increasing.

We wish Stormi Webster a very prosperous and healthy life ahead!