The relationship of Kylie Jenner and Travis Scott may not be a definition of a perfect relationship but they are figuring out their way around making it as romantic as possible. Just a day after Travis Scott said in an interview that he is ready to take things on another level and will be proposing soon, Kylie Jenner was spotted having some quality time with her best friend in a white strapless dress that gave us major bridal vibes.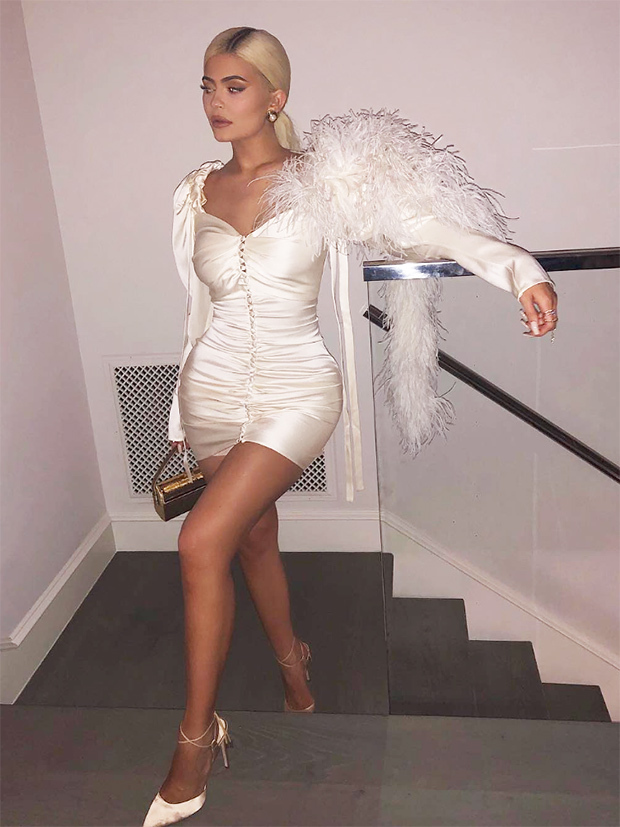 Kylie Jenner and Jordyn Woods were spending some time together in Los Angeles. While on her little outing, Kylie Jenner was wearing a short body con white strapless dress with feathers. The dress totally gave us the bridal vibes. Speaking of Bridal vibes, we remember that just a day before Travis Scott said in an interview that he is going to propose to Kylie Jenner soon.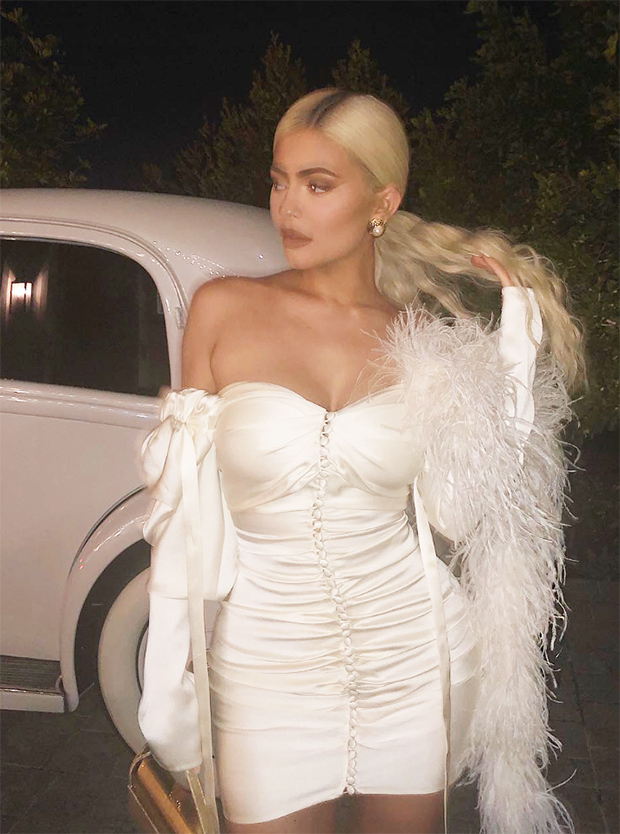 "It got to a point where I was like, 'I need [Kylie] with me to operate. She's that one," he said in a recent interview. "We'll get married soon. I just gotta sturdy up — I gotta propose in a fire way."
Read More: Most Hilarious Makeup Fails Of Hollywood Celebrities That You Will Ever See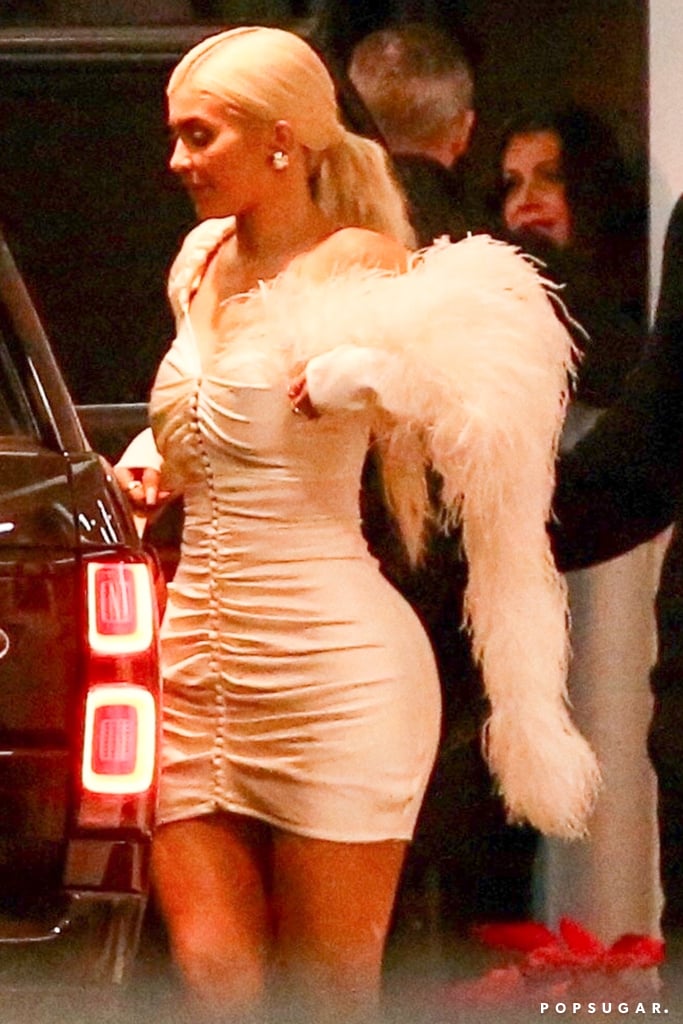 Travis Scott and Kylie Jenner have a baby together and named her Stormi. Stormi is going to be a year old soon and the couple is planning to get married soon to give their baby a perfect parent duo. Travis has already called Kylie as his wife many times during concerts and when in public and he is all set to marry her, he just needs a solid plan to propose her.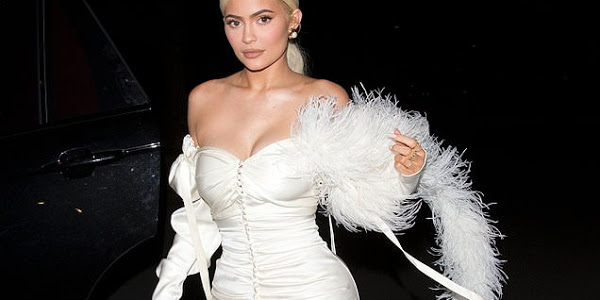 "We felt like, 'This is something special.' And kids are something we kind of talked about when we were getting busy," he explained further in the interview.
Read More: Mother-Daughter Duo Recreates Celebrity Looks And The Results Are Better Than The Original